Hi sweet friends! We are one week away from starting the Move Pray Love 21 Day Plan and the MPL21 Day Challenge!  I'm getting so excited! This week we are working on getting organized, prepped, and ready to begin the next 21 days. Today in the community we shared a checklist of what you need and feel free to share some of your goals that you have for the challenge.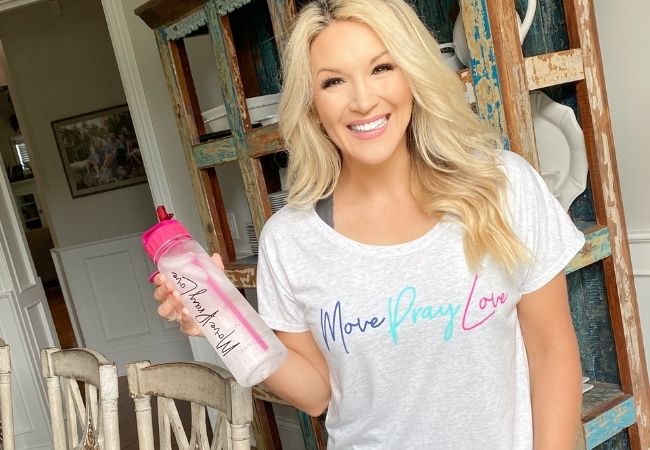 Many of you have been asking about nutrition during the next 21 days. Today, I'm sharing my Top 4 Tips that I'm asking you to commit to follow for the MPL21 day Challenge.
I'm going to commit to follow these tips throughout the MPL21 day Challenge, and I encourage you to join me! Let's do this together! As a team, we can encourage and help each other on this journey!
1. Meal Prep and Eat More Greens!
Throughout the plan we are going to be following the meal plans provided as part of the MPL 21 Day Guide. I encourage you to set aside one day per week to meal prep and get things ready and organized for success. With us getting ready to start the plan next Monday, set aside one day this week to plan in advance and grocery shop, prep, and get things organized.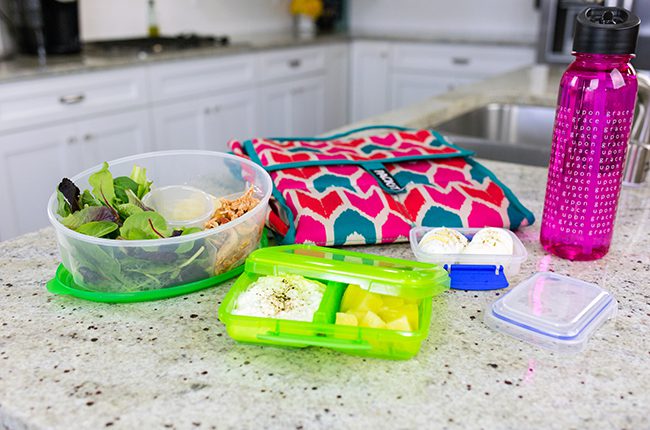 As you meal prep and plan, make sure to add as many greens as possible to your daily meals. The more greens you can pack into your meals, the lighter, leaner, and more satisfied you'll feel. Aim to include veggies in at least three of your meals every day. Veggies are packed with fiber which is going to help you feel full and satisfied and they are low in calories. Think spinach, salads, cauliflower, veggies and hummus, and chopped vegetables . The options are endless! The options are endless! I have provided some great recipes as part of the program.
2. Drink More Water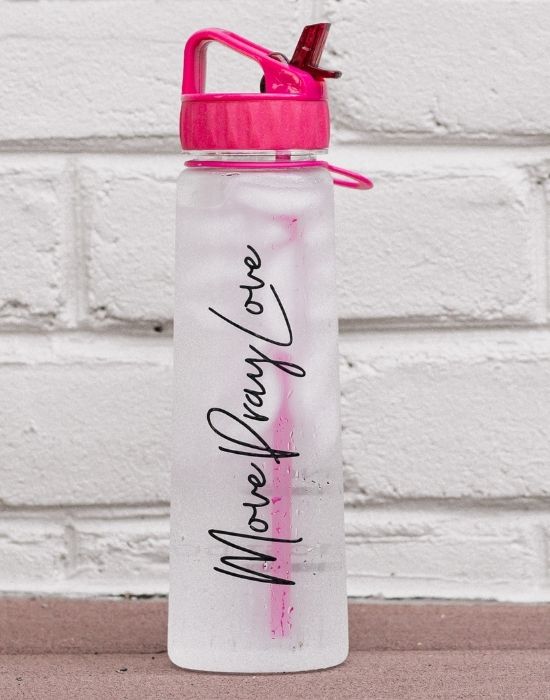 Staying hydrated can help you avoid overeating. Often, we may well be confusing thirst with hunger. So if you find yourself getting hungry, drink some water first and make sure you aren't just thirsty. I encourage you to fill up your MPL reusable water bottle at least 4-6 times per day and keep it with you throughout your daily activities.  Want to learn more about if drinking water can help you lose weight, click here!
3. Power up with Protein!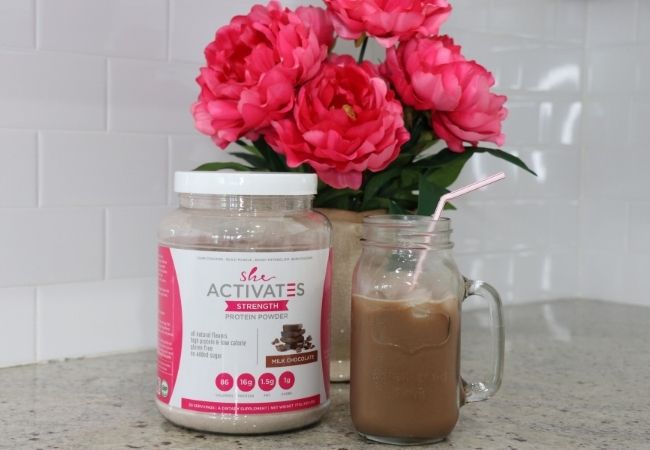 Stay focussed on your daily nutrition goals by eating at least 5-6 small meals throughout the day and have a serving of protein at each meal. I recommend using protein powder to help you get enough daily protein in your diet and its also a great option for snacking through the day. You can use protein powder to make delicious shakes, muffins, cookies, pancakes, waffles, and oats. There are so many ways to incorporate protein powder into your diet and it helps curb your sweet tooth cravings as well. I love both flavors of She Activates Vanilla and Milk Chocolate Flavors.  If you're looking for a great Raspberry Mocha Protein Shake recipe, click here.
4. Say No to Fried Food for 21 Days!
I'm challenging myself and everyone on the team to commit to saying not to fried foods for the MPL 21 Day program! I think you're not only going to see results but it's going to change the way you consume fried foods going forward. It's easy to let fried foods sneak into your diet without even realizing it and before you know it they become a part of our everyday lifestyle. I didn't even realize how many fried foods that I was consuming from chips at lunch, fries on the weekends, and fried chicken and fish at dinners. I was eating way too much of these foods. For MPL21 lets commit to avoiding these foods and replacing them with healthier baked options.
Who's with me and ready to do this?! Here's a link to the checklist of everything that you are going to need to get started on the MPL21 Day Plan. If you haven't joined the community make sure that you join today and here's the link, https://www.facebook.com/groups/movepraylovevip
I KNOW you can do it! You're strong, you're committed, and you got this!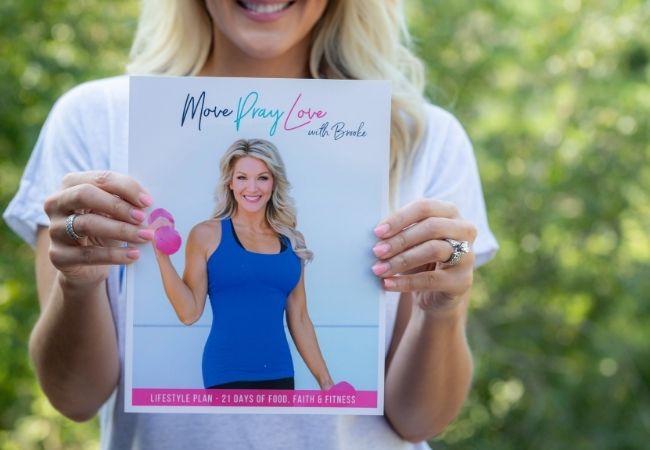 Want to learn more about the Move Pray Love 21 Day Lifestyle Plan and get access to daily devotions, workouts, recipes, and meal plans? Here's the info below:
MPL is excited to announce the 21 Day Lifestyle Challenge taking place within our private VIP community starting Sept 14th! 🎉
You don't want to miss his fun experience! What can you expect?
Weekly meal plans
Daily Devotions
LIVE (virtual) workouts with Brooke & friends
Daily accountability, support & SO MUCH MORE!!! 👭
How can YOU become a VIP? It's super easy to join!
Right now we have our Early Bird special available until Sept 1st where you can purchase everything you need to get started in our challenge PLUS secure your VIP spot for the Move Pray Love LIVE Conference in May 2021!!
This bundle (pictured below) is on sale NOW for just $99 🤩 Hurry before sale ends!!💥💥💥 (Link to shop is in the comments below or click the picture & you can shop from there)
Drop a 💪 if you're ready to take this challenge with us!! We can't wait to MOVE PRAY & LOVE with YOU!💕
*Already secured your ticket for next years conference? Perfect!! Drop a ❤️ below and my team will be in touch to discuss anything else you may need to get into our private VIP community group!