Description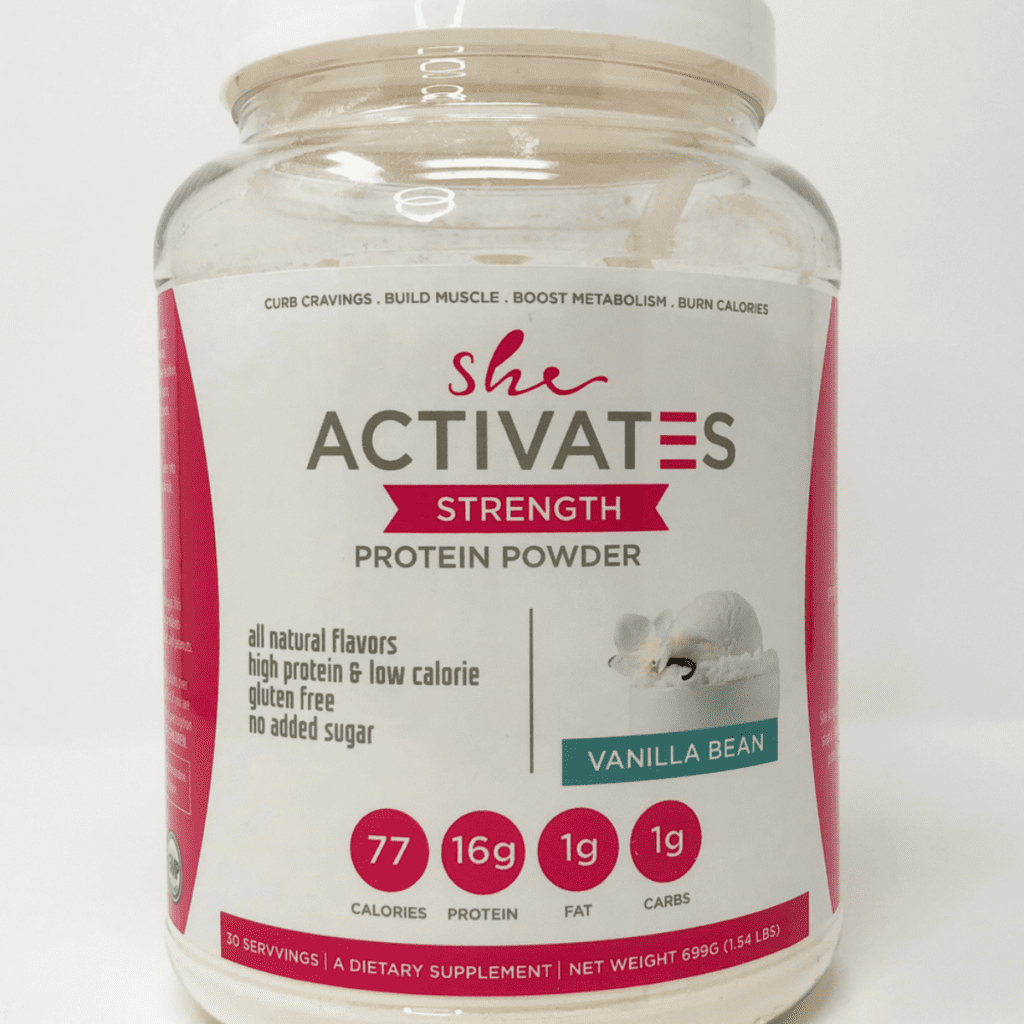 "Activate Beauty Within" She Activates Premium Blend Protein Powder
If you're ready to add some extra protein into your daily diet so you can reach your health and fitness goals, then you have to try the new She Activates Vanilla Bean Protein Powder!  This formula was custom created by Brooke and is low in calories, low in carbs, and sugars. Each container is 1.5 pounds of protein with 30 servings.
This protein tastes delicious with a rich vanilla bean flavor and is unbelievably smooth. She Activates Vanilla Bean Protein Powder is non-GMO and gluten free and it's made with a blend of milk isolate and whey protein. Give your body an extra boost of nutrition that's perfect for pre- or post-workout or blended as an added meal.
Each delicious serving delivers 16 grams of vanilla flavored whey protein powder. This protein is so versatile, you can enjoy it in a shaker with milk, almond milk, or water, or even blend it into your favorite chocolate-inspired smoothies or baked goods. The possibilities with this milk vanilla flavored protein powder are truly endless and your body will say thank you more and more with each scoop!
Buy One and Get One Free for a limited time.  Simpy add to cart and we will include one free 30-serving container in your order.
Additional information
| | |
| --- | --- |
| Weight | 2.2 lbs |
| Title | Default Title |