Hi, y'all; we're Brooke and Daron Farmer, and welcome to Our Farmer House! We're so glad you stopped by and hope you stay awhile.  If this is your first time here, please take a moment to read more about who we are and why we believe in our mission of "building homes that build families."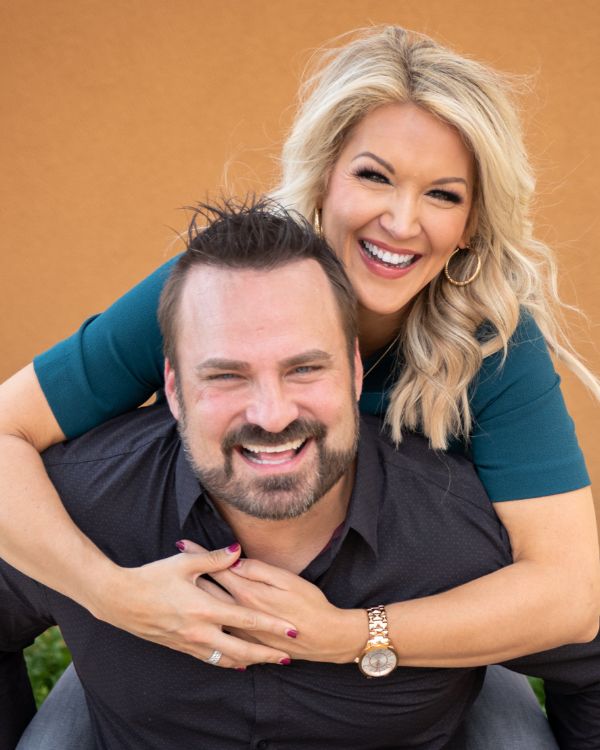 Our Passion
Our Farmer House is passionate about the important things in life: love, home, faith, and family. Founded by author/blogger Brooke Griffin Farmer and accomplished builder Daron Farmer, Our Farmer House started with a dream: building homes that build families. Brooke builds from within the home by inspiring others to find their purpose, dream big, and love, people well. Daron physically builds family homes providing the framework for memories and traditions to come.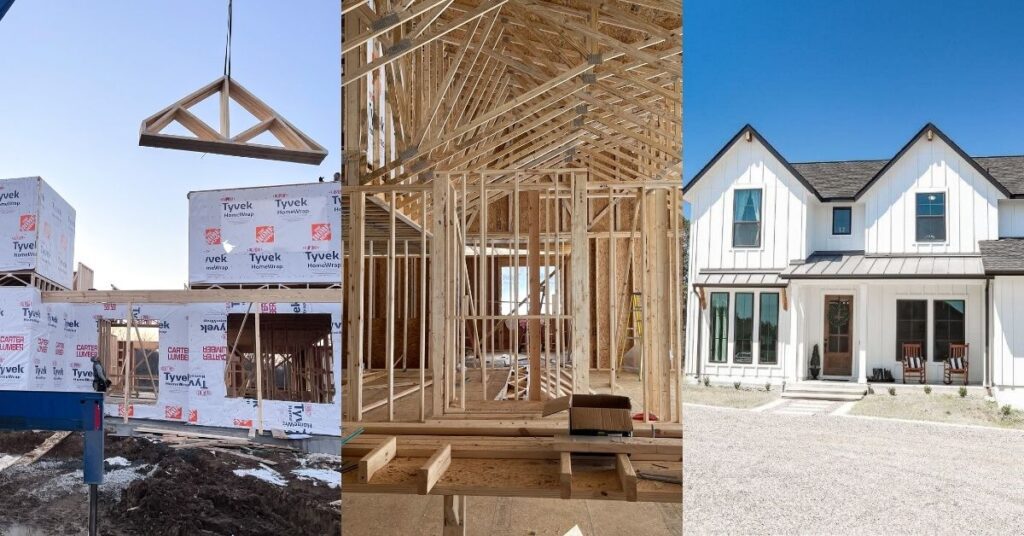 However, what's truly amazing is that a company dedicated to restoration and building started with a story of loss and brokenness.
Watch Our Home Building Journey
Daron's Story
Daron Farmer learned the construction trade at a young age from his dad, and eventually became a successful builder in many areas, from custom homes to large commercial projects. He married his college sweetheart and they built a dream home for their two children. At age 35, his wife received a diagnosis of stage 4 cancer. After fighting hard since 2011, she died at home in his arms three years later. Devastated and grieving, Daron hardly hoped for restored happiness.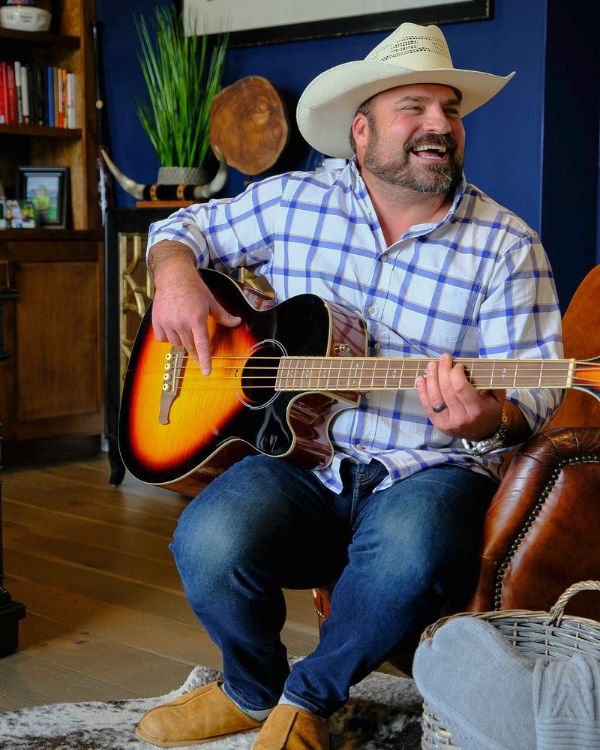 Brooke's Story
Brooke is a USA Today Best-Selling Cookbook author and blogger who excels at home-centered creativity and hospitality. However, 2011 was the beginning of a difficult season for Brooke as well. She was experiencing her own brokenness, walking through the pain of divorce, depression, and single motherhood. For six years, Brooke asked God to restore herself and her family and prayed for a husband and best friend to do life with.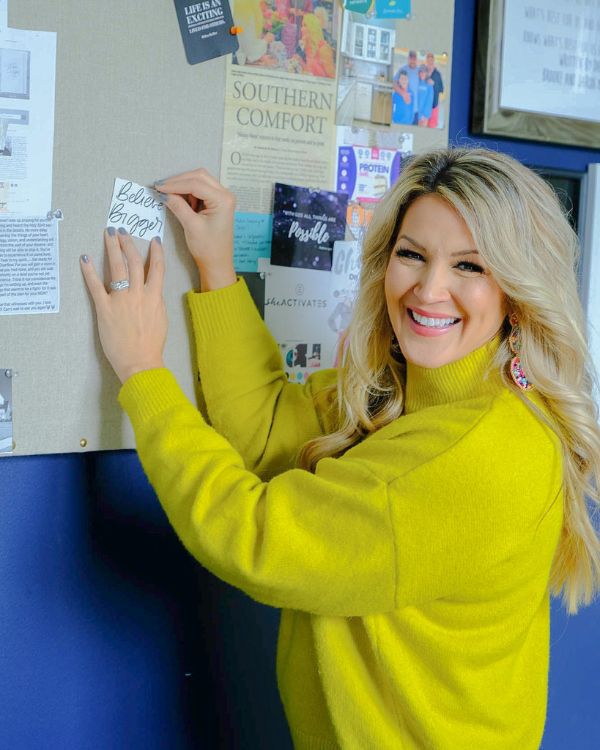 Love and Life Together
A mutual friend connected Brooke and Daron Farmer, who were living 500 miles apart; she was in Kentucky, and he was in Texas. They began a long-distance friendship that soon blossomed into love and a belief that they were meant for each other. Brooke and Daron married in 2018. Together, they are using their unique skills to establish a dream farmhouse in Ohio, which includes longhorns, chickens, alpacas, and horses. Brooke, Daron, and their blended family are working, playing, and building a new life together. God has truly restored what both of them thought they'd lost!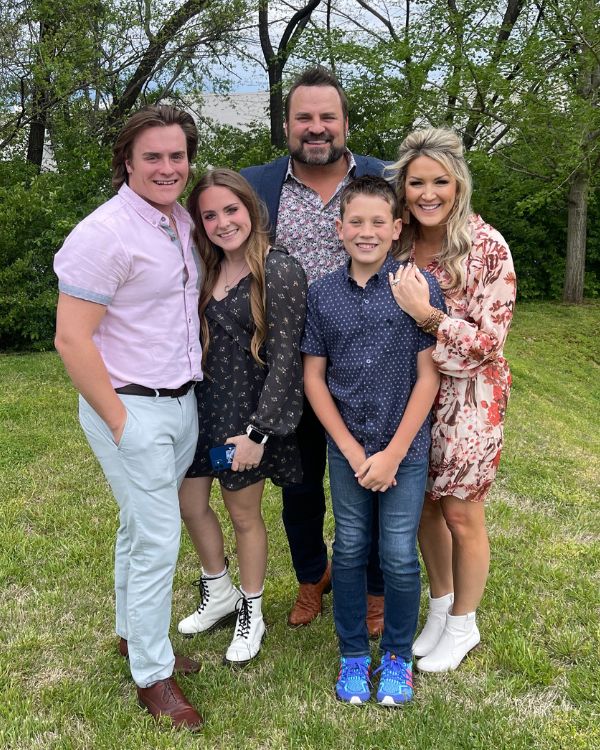 Welcome to the Our Farmer House Family
Our Farmer House exists to help other families create a home and a life they love. In addition to homebuilding and homemaking skills, Brooke and Daron Farmer are both ordained ministers. A native Texan with the heart of a cowboy, Daron is also a professional musician and church leader. Born and raised in Kentucky, Brooke is an author, speaker, and teacher with a heart for marriage and family ministry. Together, Brooke and Daron invite you to join their family on the exciting journey of building homes that build families!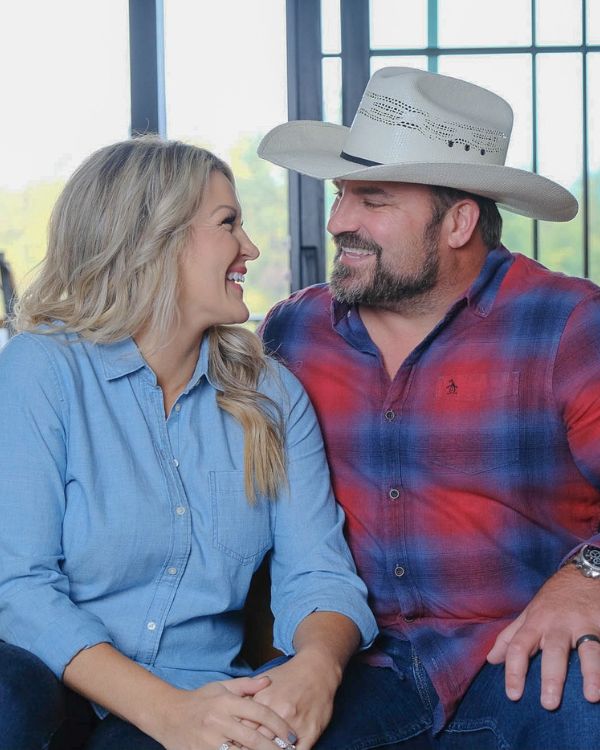 If you want to learn more about what we do, follow us on social media @OurFarmerHouse. You can also catch Our Farmer House LIVE every Wednesday at 10 AM Eastern / 7 AM Pacific on all social platforms, where we'll share our hearts and our home-building journey, along with everyday recipes and some of our favorite things.  Hope to see y'all there!