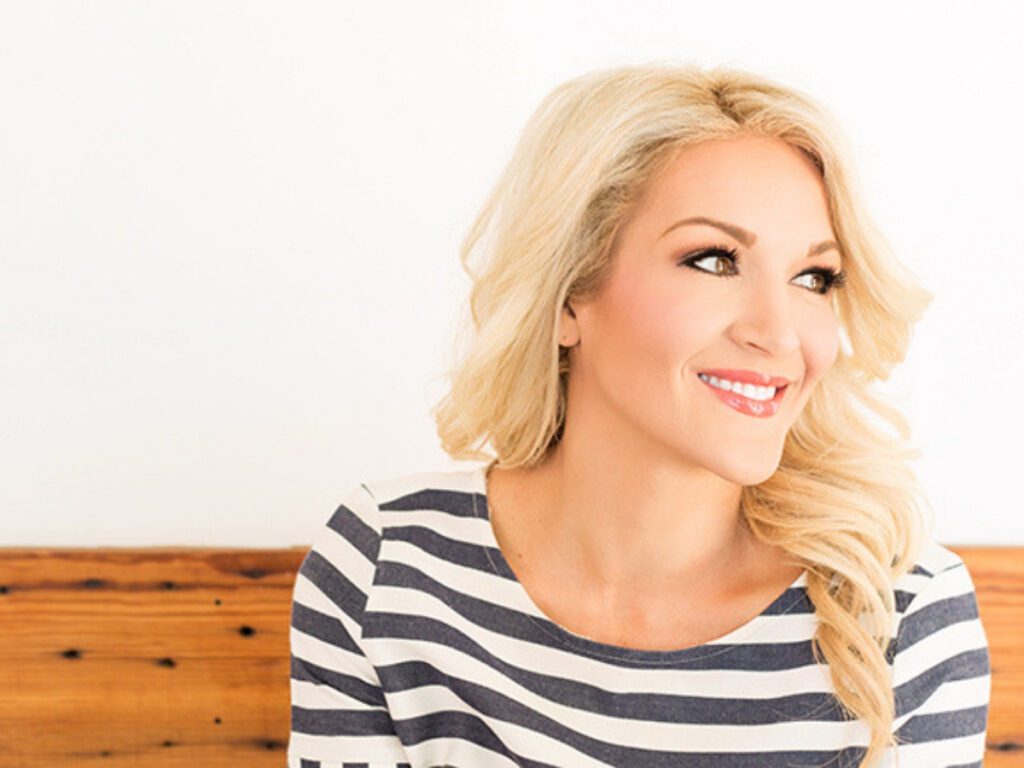 I love Jesus, sprinkles, audiobooks, and spending time with my family.  I'm a born and raised Kentucky girl who fell in love with my first set of poms poms at age 8.  Cheering became a way of life and I have since traded in cheering on the sidelines of sporting events to being a cheerleader who motivates and encourages others to live out their God-given destinies and embrace their dreams.
In order for you to understand my heart I must take you back in time. Over the past few years, my life has taken some unexpected turns, and I was forced to find refuge in what I know to be a true solid foundation.  Loads of time in my prayer closet, and literal dreams from the Lord as I slept, urged me to share my heart with the world. Hoping and believing that through my testimony men and women would hold tight to the Word of God, and live out every detail that makes them who they are. I pray that as I step in faith to live out my dreams, I can encourage and equip others to walk boldly in the call of God on their life.  
I hope to inspire you to pray and point you to the Father who holds your entire world in the palm of His hand.   The word of God says that He knew you in your mother's womb and called you by name. God has entrusted you with gifts that this world needs and He has an incredible plan for your future.   
As you read this you might be wondering if I've always believed in God and I wish I could answer yes to that question however that's not my story.  If I'm being honest, for many years of my life, I struggled to understand if their even was a God and if this Heavenly Father that others talked about could really love me.  All of that would radically change in 2011, when I walked through one of the lowest points in my life and it seemed as if I lost everything, my husband, career, and home. At the time, I had willingly stepped away from my career in pharmaceutical sales to be a stay at home wife and mother, however shortly after I made this decision, I wound up navigating through a painful divorce with a new baby. Anxiety and depression seemed to take a full hold on my life and I felt as if all the dreams I had for myself seemed to be shattered and irreparable. At the ripe age of thirty, my new son and I moved back in with my parents, I was humbled and broken. However, it was this brokenness that propelled me to give my everything to Jesus. In my despair I felt the Lord spoke to my heart and said "If you trust me, I'm going to restore everything you lost and give you a life you could never dream of".  
With this beautiful promise and a heart full of faith I ran after the Lord. The Lord became my provider, my strength, my healer, setting my mind free of anxiety and depression. He also became my business advisor and my heavenly Father.  
During the years that followed, I started a small media company and successfully sold it 5 years later and that experience taught me a lot about business and trusting God. God also brought a wonderful man into my life and I got remarried and now get to do life as a blended family of five.   With all certainty, I can tell you that the the Lord has come through on those words spoken to me on the floor of my parents' home. He has given me a life I could have never dreamed of and I am still dreaming big, because he is faithful and I know he isn't finished with me yet. I hope that my testimony does more than inspire you.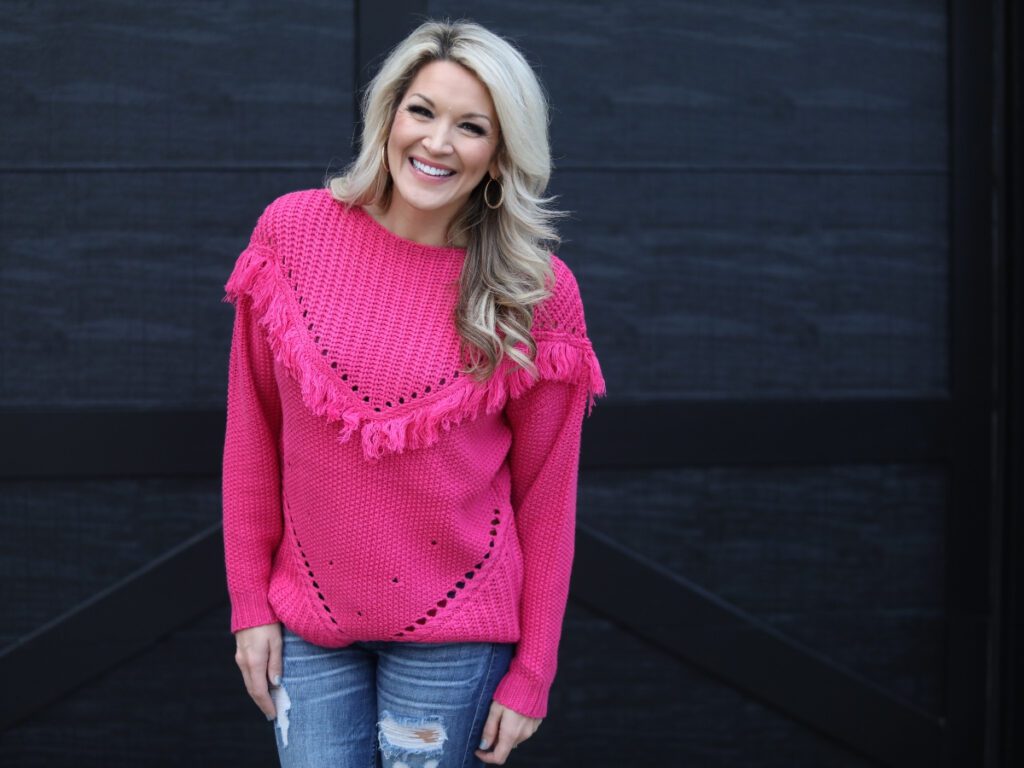 WHY ARE YOU PASSIONATE ABOUT HELPING WOMEN IN BUSINESS?
When I sold my small media company in 2016 and the door was closed for me to continue with work as I knew it, in the quiet moments that followed this business decision the Lord began to use me to help other women start their small businesses, ministries, and write their books. Now, I must be honest and tell y'all that I wasn't jumping at the opportunity to help. Not that I didn't wish to assist, but simply because I didn't feel that I had anything to offer. However, when the Lord desires to do something He can become quite persistent. Soon after I began to help this individual, other women started to reach out to me for assistance and I found myself cheering once again.
But this time, I was in their corner, cheering them on to start their own businesses, birth a ministry, and write their books. Feeling the joy produced when women realize who they are called to be, and then assisting them to do those things they have always dreamed of doing reignited my dreams and passions within myself, and proved to be a launching pad that encouraged me to finally follow the dreams that God has given to me. To launch a brand and form a community of women who are excited about living life to the fullest while maintaining a healthy balance between food, faith and fitness.  
WHY ARE YOU MIXING FAITH INTO THIS WEBSITE?
The anchor in my life is The Lord. It is this relationship and walk with Our Savior that daily motivates me to be everything that he has created for me to be, nothing more and nothing less. The Lord is my best friend, my provision, my way-maker and ultimately my "Father". The whispers in the stillness of night and the still small voice amongst life's most stressful seasons have beaconed me to "Dream Big, But Believe Bigger." It is my hope that as you navigate this site and peek into my life from the angles of Business, Entrepreneurship, Faith, Fitness, Fashion & Skinny Cooking that you are inspired to live your life to its fullest. While confidently knowing that until you discover (and walk out) who God created you to be, you will never be satisfied.
WHAT ARE YOUR QUALIFICATIONS AND DO YOU HAVE EXPERIENCE WITH CLEAN EATING AND FITNESS?
Fitness has always been my niche. In fact, you may recognize me from my Fitness company that I started about 6 years back. The successful sale of that business has been my launching pad enabling me to show you each ingredient that makes up the recipe of my life. My love for fitness started at a young age and carried me through college on a scholarship to the University of Kentucky. There I was able to cheer on the boys in blue, and fell in love with motivating others. I helped pay my way through college by working as a certified personal trainer and continued training part-time in the years that followed.  A couple years later I found myself on the National level cheering for the Cincinnati Bengals (Who-Dey!) and acting as one of the the Captains and helping as a Fitness Coach. In 2009 I was honored to carry the title of Ms.Fitness Universe. I tell you of these accomplishments not to brag, but to allow you to see the Goodness of our God, who will allow you to walk out the desires of your heart as you trust in Him.
In 2011, I found myself on the verge of divorce with a newborn. I clung to what I knew best and cried out to God for direction. I desired to be the best mother possible to my handsome son Easton, I knew healthy living would become a lifestyle in both the spiritual and physical senses. My love of good food and drive to lose the baby weight (am I right y'all?) produced multiple healthy recipes and fitness programs that I have been able to pass along women on their healthy living journeys.  I love teaching workout classes and I currently teach a free workout class on Monday nights in Cincinnati, OH. I am excited to continue sharing tips and motivations from one woman to another.
WHAT AND/OR WHO IS YOUR FASHION INSPIRATION?
Girl, that would be our two friends 'Comfortable' and 'Cute'! I wouldn't be myself without my love for all things fashion; hair, makeup, shoes, workout pants—you name it! While I do not claim to be a style expert in any of these areas, I am thrilled to show you some of my favorite things as we walk down this road together.
In summary, I am a small town girl from Southeastern Kentucky with big dreams. I am passionate about encouraging you to live the life God has planned for you, while feeling great and looking good every step of the way. I can't wait to see you here again!
XOXO,