Have you ever tried a Mango Salsa Recipe?  This tutorial for how to make mango salsa is going to help make this a regular topping to your favorite grilled chicken or fish recipes. A fresh mango, tomato, onion, cilantro, and a squeeze of lime make this a bright and delicious salsa recipe.
Serve with tortilla chips for a different take on salsa at your next party!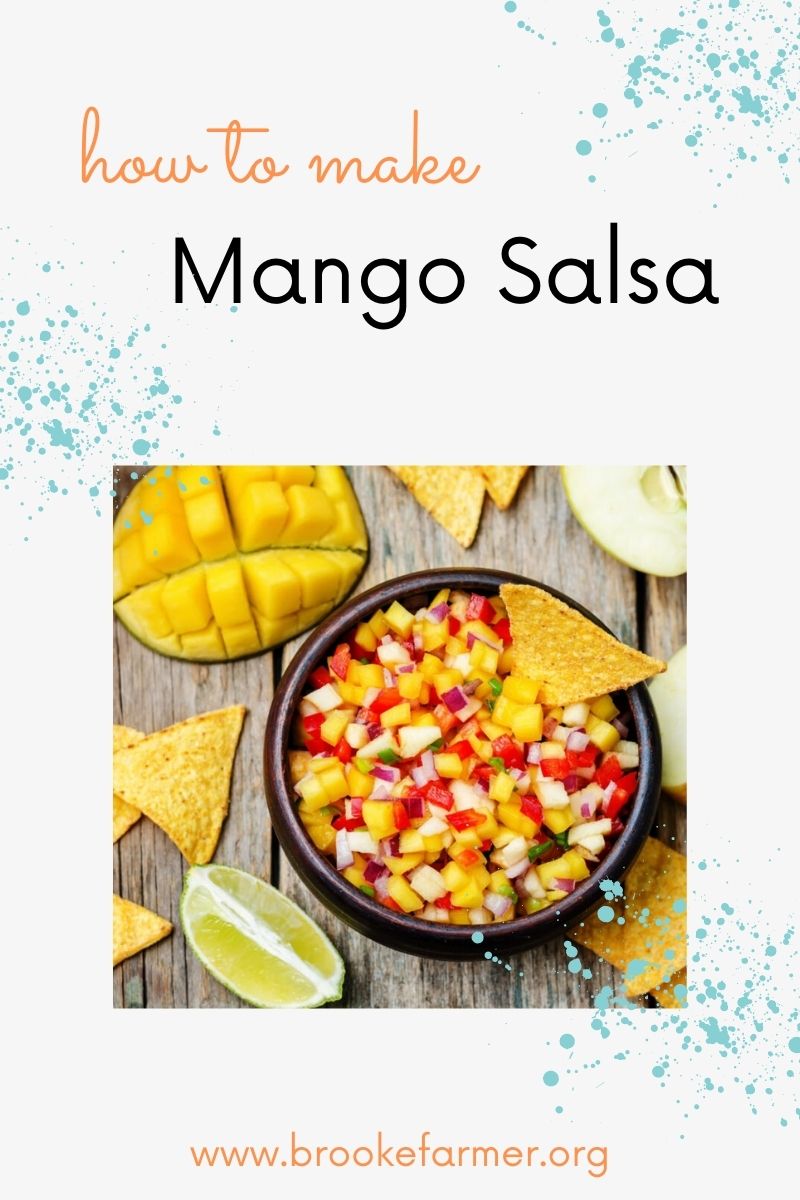 Mango Salsa Recipe
I love a nice sweet salsa sometimes.  Instead of adding unnecessary sugar to a regular recipe, I much prefer something like this easy mango salsa recipe.  Using a super sweet fruit like mango gives you the sweetness you desire in a salsa texture that is perfect for dipping, or for topping various proteins.
Can this mango salsa be frozen? 
If you've ever made a large batch of my fresh salsa recipe, you know that it is easy to freeze salsa for future use.  Since it already has a somewhat liquid base, it freezes and thaws beautifully.
Luckily, the same happens with this mango salsa recipe.  If you know you won't be able to use all of it fast enough, you can definitely place in an airtight container and label for the freezer.  Just place in the refrigerator 24 hours before you need it to be thawed.  It may have a bit more liquid content but should taste just as delicious.
How do I pick a ripe mango? 
It can be confusing picking a mango when you see them come in so many different colors.  There are several varieties of mango to choose from.  The most commonly seen mango in your grocery store is the Haden avocado.  This one will be green with some red and yellow on the tough skin.  Another popular option is the Honey avocado that is typically a solid yellow color.
The differences between mango variety typically involve the firmness of the fruit and how sweet it's flavor will be at peak ripeness.  If you aren't sure which is best for this recipe, the Haden will hold up better to a salsa.  However, I recommend you test out a few different types to find the one with the sweetness level you prefer.
To pick a ripe mango, you will gently squeeze the flesh.  If the mango is firm but soft it is ideal for this type of recipe.  A mango that is rock hard will need more time to ripen.  A mango that is super soft (like a ripe peach would feel), is overly ripe and will end up mushy.
What recipes go well this mango salsa recipe? 
I love this mango salsa recipe served over any grilled chicken recipe.  It's also excellent over a pan-fried or grilled fish like tilapia or salmon.  Below are a few of our recipes that are ideal for this salsa.
Ingredients for Mango Salsa Recipe
Mango
Roma tomato
Red onion
Cilantro
Lime (zest and juice)
Salt
How to Make a Mango Salsa Recipe
Begin by preparing your mango, tomato, onion, and cilantro. If you've never cut a mango, this how to cut a mango tutorial is a great start.  Next, you will simply mix all ingredients together in a bowl and then cover and refrigerate.  It is best when served chilled.
Pro Tip: Invest in a food chopper to make things like onions and tomato easy to dice into small pieces that are all roughly the same size.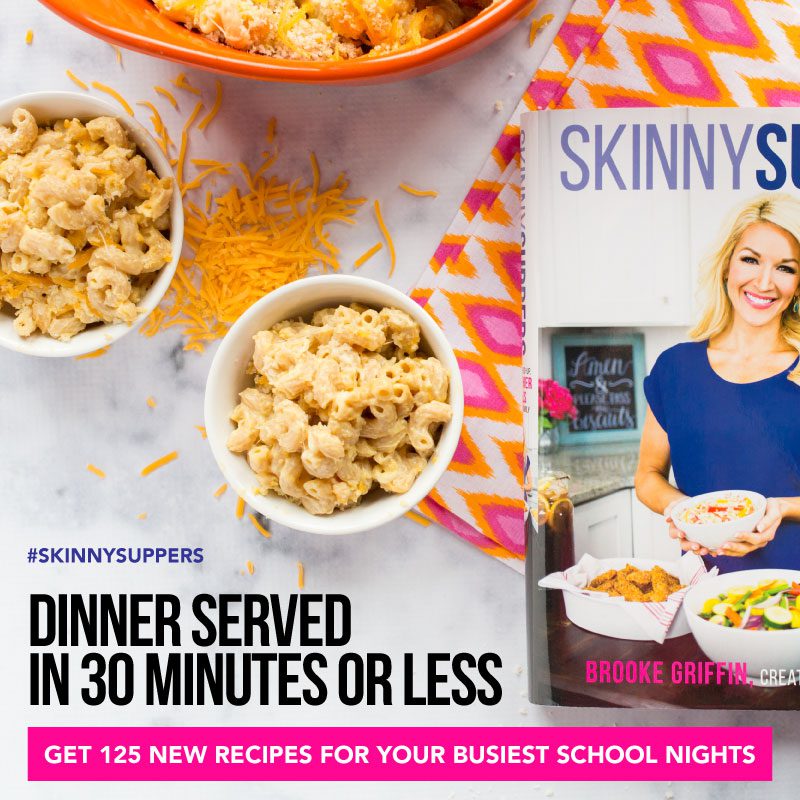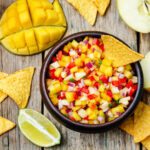 Print Recipe
Mango Salsa Recipe
Learn how to make a Mango Salsa Recipe with these easy instructions for a fresh salsa featuring sweet mango, red onion, tomato, and cilantro.
Servings: 4
Calories: 36kcal
Ingredients
1 Mango peeled and diced
1 Roma Tomato diced
1/2 cup red onion
2 tbsp cilantro chopped
1 tsp lime zest
2 tsp lime juice
1/4 tsp salt
Instructions
Dice mango, onion, tomato, and cilantro

Mix together in a large bowl then cover and refrigerate before serving
Nutrition
Calories: 36kcal | Carbohydrates: 9g | Protein: 1g | Fat: 1g | Saturated Fat: 1g | Sodium: 147mg | Potassium: 135mg | Fiber: 1g | Sugar: 7g | Vitamin A: 589IU | Vitamin C: 19mg | Calcium: 9mg | Iron: 1mg