Butternut Squash Muffins are a perfect treat that is ideal for enjoying a dessert with less guilt.  I love knowing I can grab butternut squash and from the freezer section at my market and whip together with a few ingredients I already have in the pantry to create these.  They are sweet, full of fiber and nutrients, and are ready in under 30 minutes!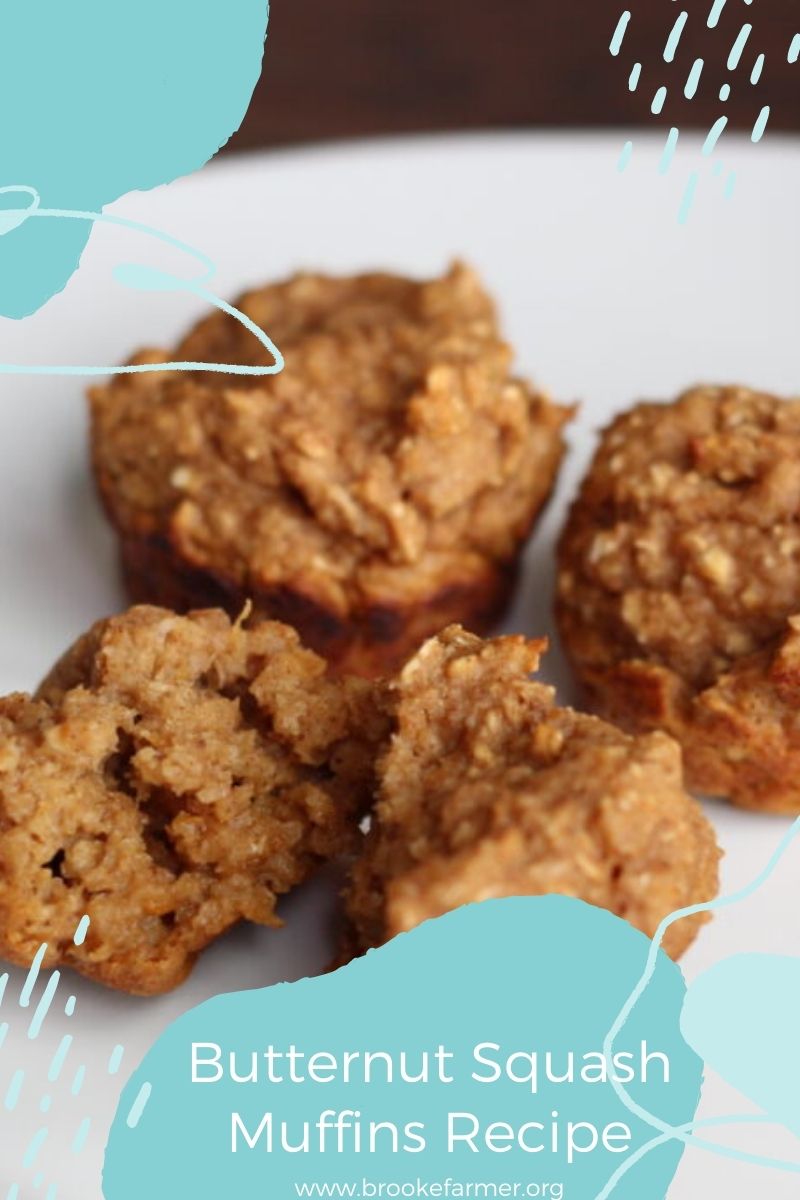 Butternut Squash Muffins
When I first saw butternut squash next to the other vegetables in the freezer section, I wondered how I could include it in my menu.  I love squash and knew I wanted to get more creative in the kitchen. Roasting this or cooking down for a soup made sense, but I questioned if it could become a sweet option.  Zucchini bread is one of my favorites, so I hoped this would work out well.
After learning all of the antioxidants and benefits of butternut squash, I knew I had to keep this on my menu.  So, I was thrilled when this recipe became a new favorite!  It doesn't hurt that they are one of those recipes that you can whip up at any time.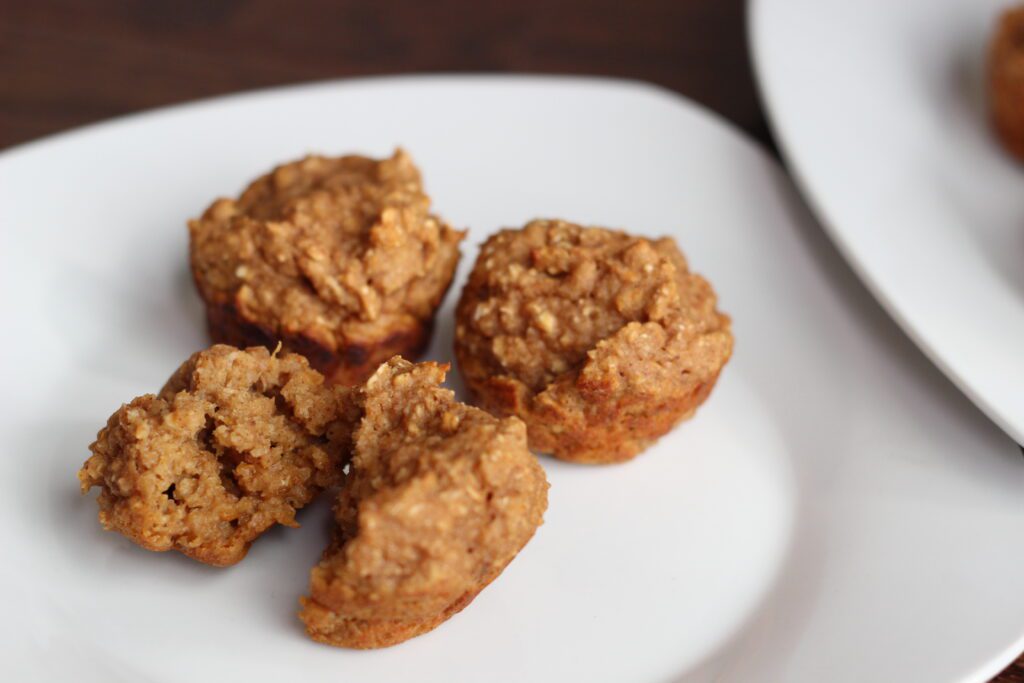 Can I freeze muffins for later? 
Of course, you can freeze these for later!  I am always looking for recipes that are easy to make in larger batches so I can freeze them for future meals.  When you have a busy life, you need that boost of added time in your day.  Even just a few minutes in the morning can make a huge difference in how my day works.
When freezing these muffins, allow them to cool completely before bagging them.  I prefer to put them in a large freezer bag that has been labeled and dated for easy access in the freezer.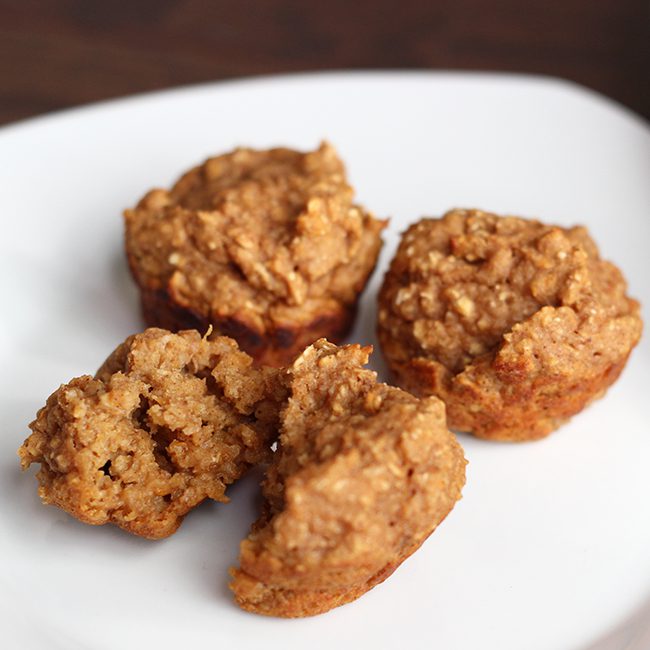 Ingredients
Rolled oats
Baking powder
Cinnamon
Stevia
Plain whole-milk yogurt
Butternut squash
Maple syrup
Vanilla extract
Skim milk
How to make butternut squash muffins
Before you begin, gather all of your ingredients together and measure them out.  This helps make the mixing process go easier, and ensures you have everything you need already on hand.  At this point, you can also prepare your muffin tins and preheat the oven as directed.
You will need to process your oats in a blender or food processor.  Once that has been done, you will combine all of your dry ingredients in one bowl.  The wet ingredients will be prepared in a separate bowl.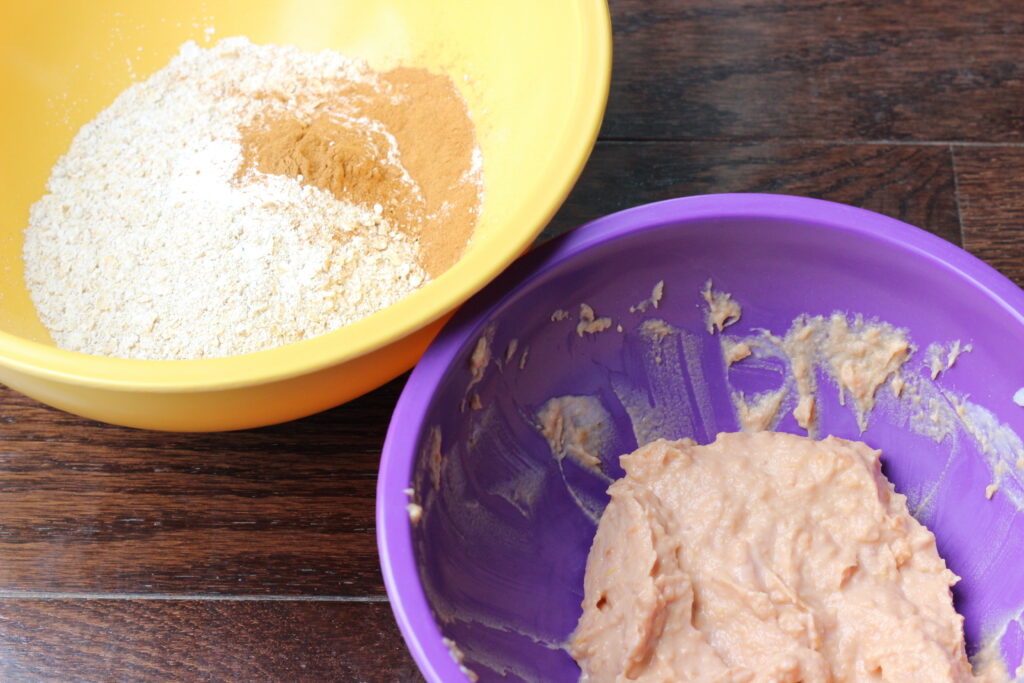 You will combine the ingredients and then pour them by spoonfuls into a prepared muffin tin before baking as directed.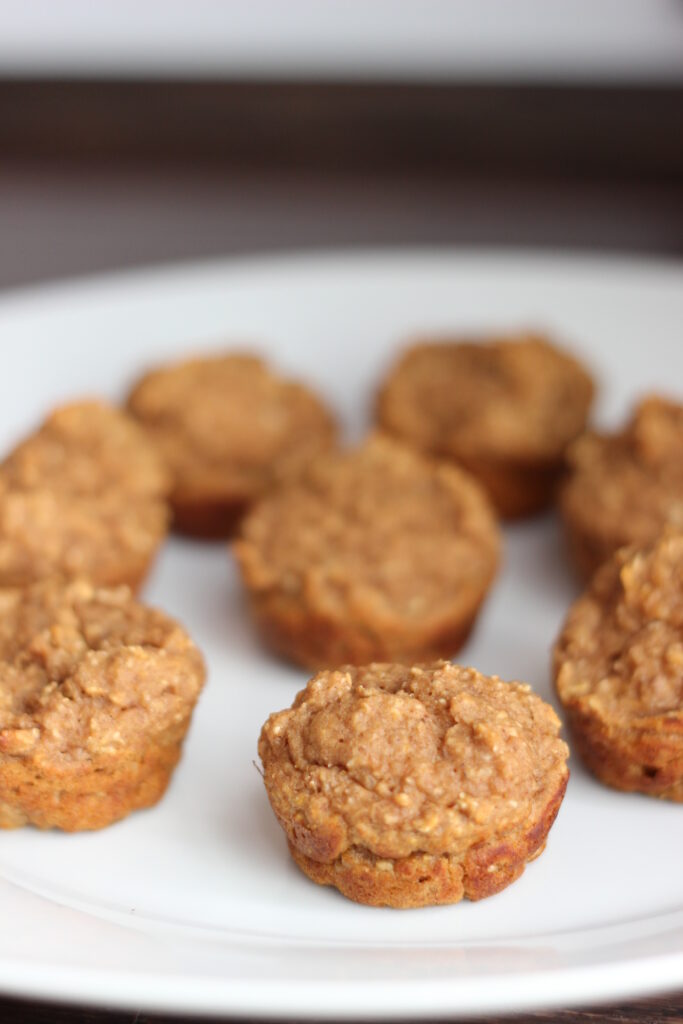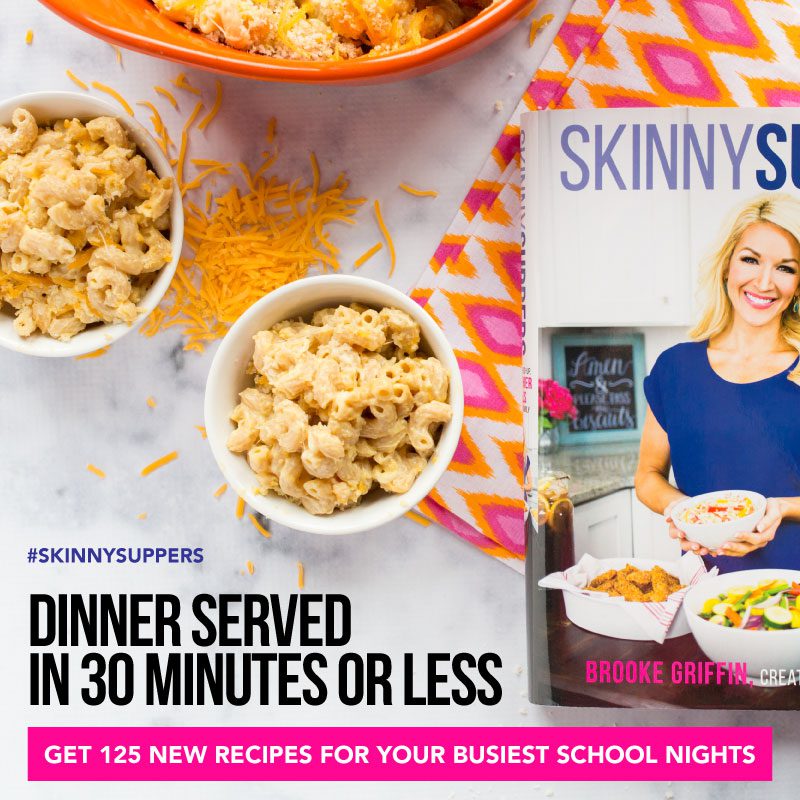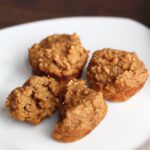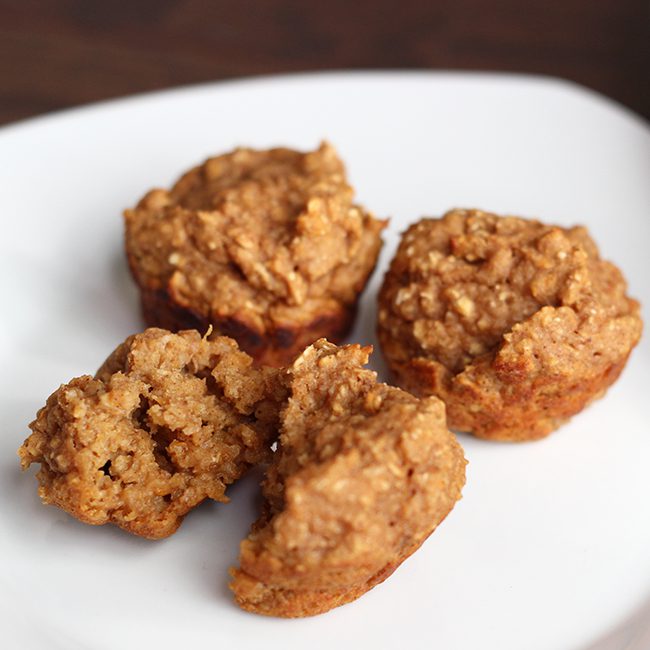 Print Recipe
Butternut Squash Muffins
Make these Butternut Squash Muffins as an easy and delicious breakfast on the go! Healthy antioxidant-rich muffins that are moist and perfect for a meal on the go.
Servings: 12 mini muffins
Calories: 80kcal
Ingredients
1 cup rolled oats
1 tsp baking powder
1 tsp cinnamon
1 tsp Stevia or your favorite sweetener
6 oz plain whole milk yogurt
3/4 cup pre-packaged cubed butternut squash
1 tsp maple syrup optional*
1 tsp vanilla
1/4 cup skim milk
Instructions
Preheat the oven to 350 degrees.

Blend the rolled oats in a blender to create an oat "flour."

Combine the oat "flour" with the rest of the dry ingredients in a medium bowl and set aside.

Put cubed butternut squash in a microwave-safe dish and microwave until fork-tender.

In the blender you used to make your oat "flour," combine the butternut squash with the rest of the wet ingredients and blend until combined.

Mix wet ingredients in with dry ingredients and stir until a moist, thick dough forms. If it's too dry, add more yogurt or a little milk and if it's too wet, add a little more oat "flour."

Bake for 18-20 minutes.
Notes
WWP+: 2 *Optional ingredients not included in nutrition calculation.
Nutrition
Serving: 2mini muffins | Calories: 80kcal | Carbohydrates: 14g | Protein: 5g | Fat: 1g | Fiber: 2g | Sugar: 2g