Starting the morning with a protein shake really invigorates your AM routine. My Key Lime Pie Protein Shake has all of the flavors of a fresh slice of key lime pie. This shake also has a secret ingredient; pineapple! I start by blending up some skim milk, vanilla protein powder, pineapple, vanilla, lime juice, Stevia, and ice. Then, just blend until smooth. Seriously, that's it! My fresh and fabulous Key Lime Pie Protein Shake is the best drink to begin your day, before or after the gym!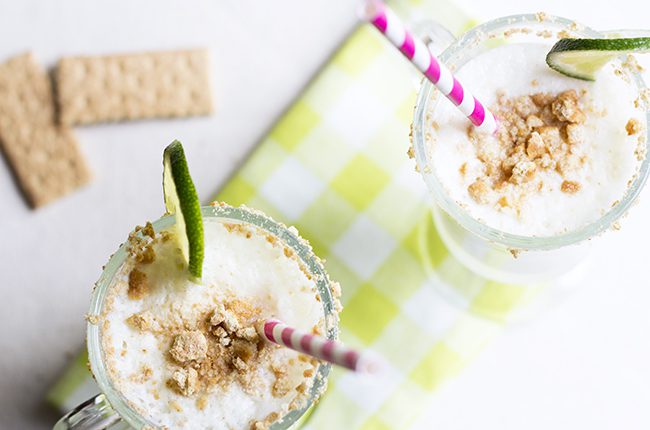 Recipes Similar to Key Lime Pie Protein Shake:
Dreamsicle Orange Banana Smoothie Recipe
What Are the Health Benefits of Protein Shakes?
Protein shakes are gaining major popularity, and with good reason. It is a good idea to add protein shakes to your diet because they can help keep you fuller for longer in between meals and help curb cravings. For those who work out hard at the gym, protein shakes can help reduce muscle soreness and injury. They also may reduce fat mass and improve your physical performance at the gym. Protein shakes are totally worth it because you can make any flavor you like and enjoy the benefits instantly.
Because of their many health benefits, I make all types of yummy protein shakes. You can make your favorite dessert taste like a healthier version by using healthy ingredients a blending them all into a protein shake. It is so easy! Try my Everyday Chocolate Protein Milkshake if you are a chocolate lover!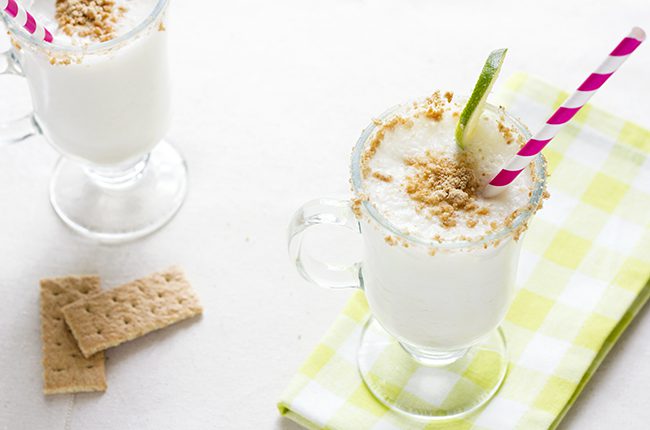 Ingredients in This Protein Shake
fat-free milk
vanilla protein powder
crushed pineapple
sugar-free vanilla syrup
lime juice
Stevia
ice cubes
How to Make Key Lime Pie Protein Shake
Blend all of the ingredients together in a blender until smooth.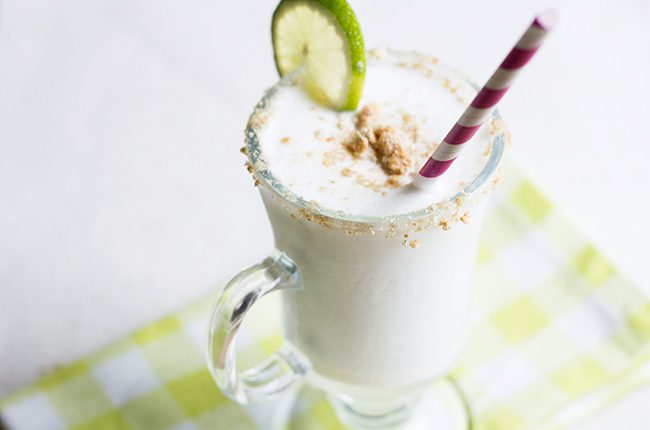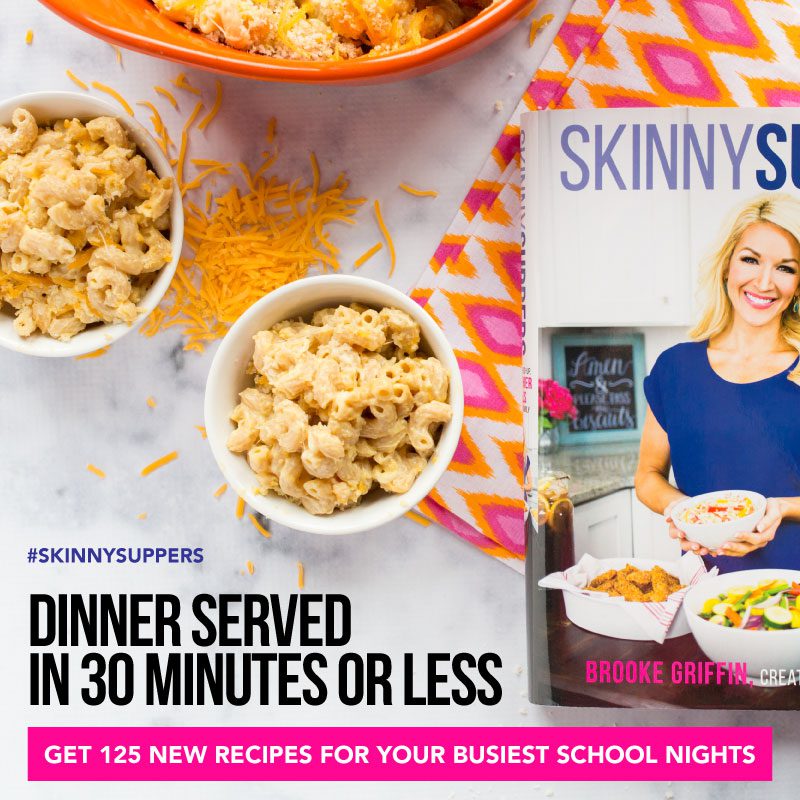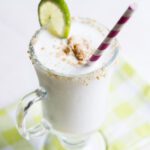 Print Recipe
Key Lime Pie Protein Shake
This smoothie is made with fresh lime juice, crushed pineapple, and vanilla protein powder to invigorate your morning routine, before or after the gym.
Servings: 1 serving
Calories: 149kcal
Ingredients
1/4 cup fat-free milk
1 scoop vanilla protein powder
3 tbsp canned crushed pineapple in 100% pineapple juice
1 tbsp sugar-free vanilla syrup
2 tbsp lime juice
2 tsp Stevia (or your favorite no- or zero-calorie sweetener)
1 cup ice cubes
Instructions
Blend all of the ingredients together in a blender until smooth.
Notes
Calories from fat:10 SmartPoints: 4
Nutrition
Calories: 149kcal | Carbohydrates: 16g | Protein: 21g | Fat: 1g | Saturated Fat: 1g | Cholesterol: 42mg | Sodium: 230mg | Fiber: 1g | Sugar: 13g