My Best Shepherd's Pie Recipe is the perfect portion-controlled recipe.  I make this recipe in individual ramekins so they are already portioned and easy to serve.  Loaded with rich beef, vegetables, and creamy mashed potato topping, this is everything you expect without the high fat and calories.

Best Shepherd's Pie Recipe
Mmm…rich beef gravy, fresh vegetables, and that perfect creamy topping of mashed potatoes.  What more could you ask for?  This is truly the epitome of comfort food.  Made in small ramekins, this is a great recipe to make and serve to guests.  WIth individual portions, it makes for less mess at the dinner table and much easier cleanup.
If you are looking for more comfort food recipes, you'll absolutely love my slow cooker chicken pot pie recipe.  It's loaded with chicken and veggies with a creamy sauce.  Another awesome option is my slow cooker beef stroganoff.  Rich gravy makes it a personal favorite.  Especially since it is still healthier!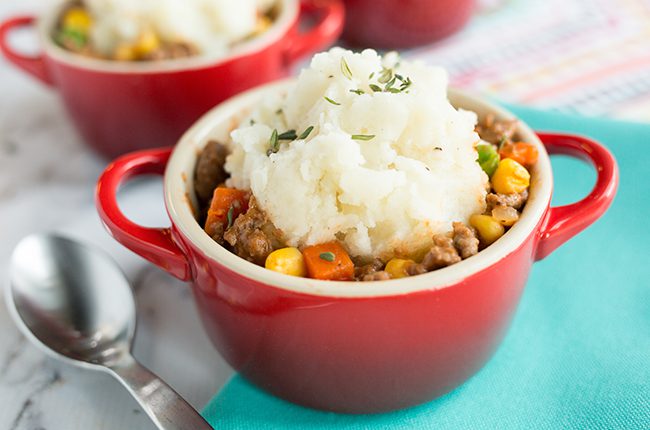 Is This Really Shepherd's Pie Without Lamb? 
Technically, this is a cottage pie and not a shepherd's pie.  However, most people still call this a shepherd's pie, so I follow the trend.  A real traditional Irish shepherd's pie recipe will have ground lamb as the meat rather than beef.
Can I Use Cauliflower Mash on Top Instead of Potatoes? 
Yes!  I have a great mashed cauliflower recipe that is ideal for topping this recipe with instead of potatoes.  Pipe it on top like you would the mashed potatoes, and cook as directed.  It will be healthier, but still delicious and creamy like expected.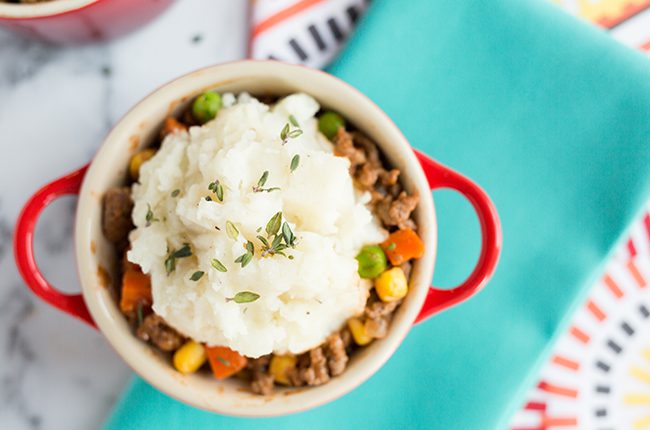 Make this Best Shepherd's Pie Recipe as a perfect individually portioned comfort food recipe. A rich beef mixture with rich gravy, vegetables, and a creamy potato topping makes this a hit with everyone. Make this simple beef casserole today! #shepherdspie #beefcasserole #casserole #weeknightdinner #movepraylove
Ingredients
Baking potatoes
Butter
Almond milk
Salt
Pepper
Olive oil
Carrots
Onion
Celery
Garlic
Ground beef
Whole wheat flour
Tomato paste
Worcestershire sauce
Beef broth
Thyme
Oregano
Peas & carrots
Corn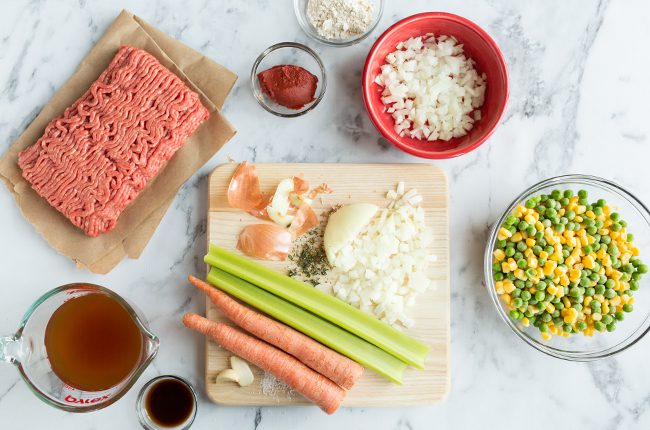 How to Make the Best Shepherd's Pie
To begin this recipe, you will want to preheat the oven and set your ramekins on a baking sheet.  You will also need to prepare your vegetables.  Peel and dice your potatoes, and dice your onion and celery.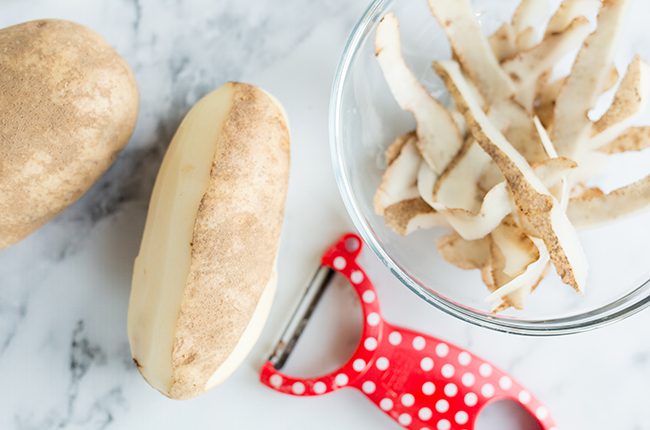 While the oven is heating, you will add your potatoes to cook.  Watch these closely and cook until fork-tender for mashing. Once they are done cooking, you will drain the water and add in your butter, milk, salt, and pepper then mash with a hand mixer or potato masher and combine until creamy and fluffy.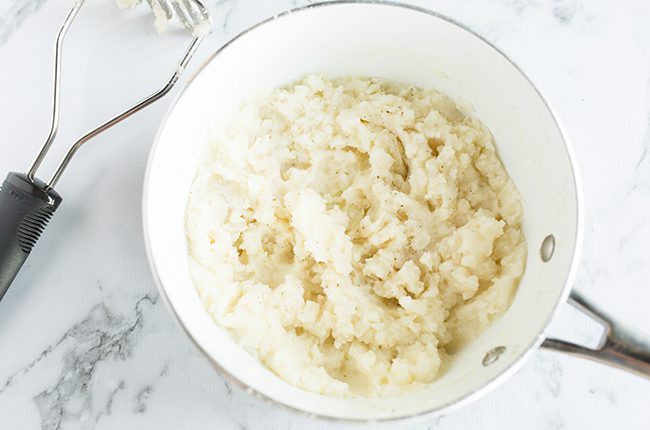 In a large skillet, you will heat the oil to cook your onion, celery, and carrots.  Cook until tender, around 6-8 minutes.  Mix in the garlic and cook for an additional minute.
Next, you will add your ground beef, and cook stirring regularly to break up the meat for another 5-6 minutes or until the meat is no longer pink and cooked through.
Once the beef is cooked, you will sprinkle the flour into the skillet and stir to combine.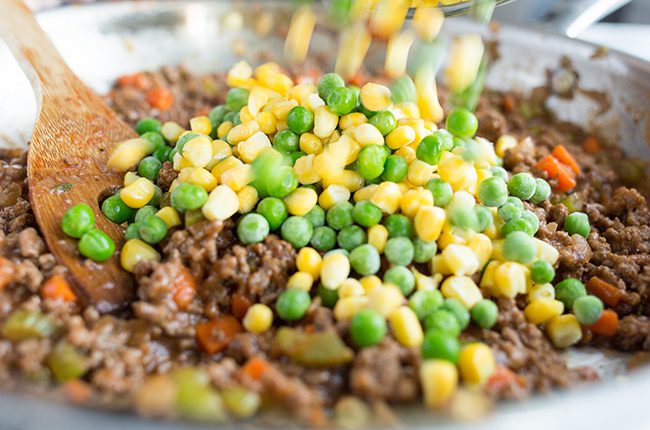 Add in your tomato paste, beef broth, Worcestershire sauce, thyme, oregano, salt, and pepper. Stir until combined and simmer until the sauce has thickened.
Stir in your remaining vegetables, then scoop the mixture into the waiting ramekins.  Top with mashed potatoes, and bake as directed.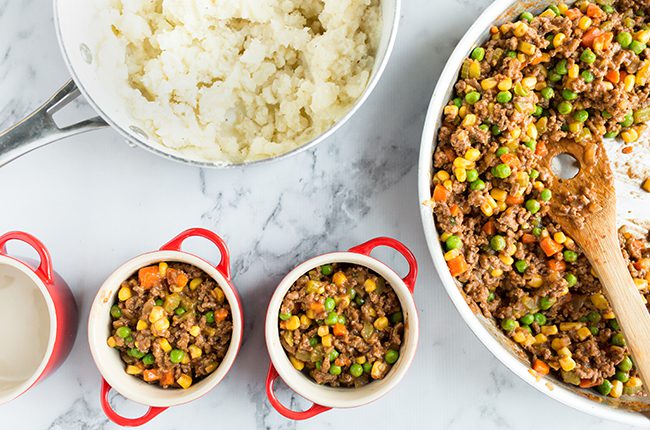 Serve alone or with a side of crusty bread.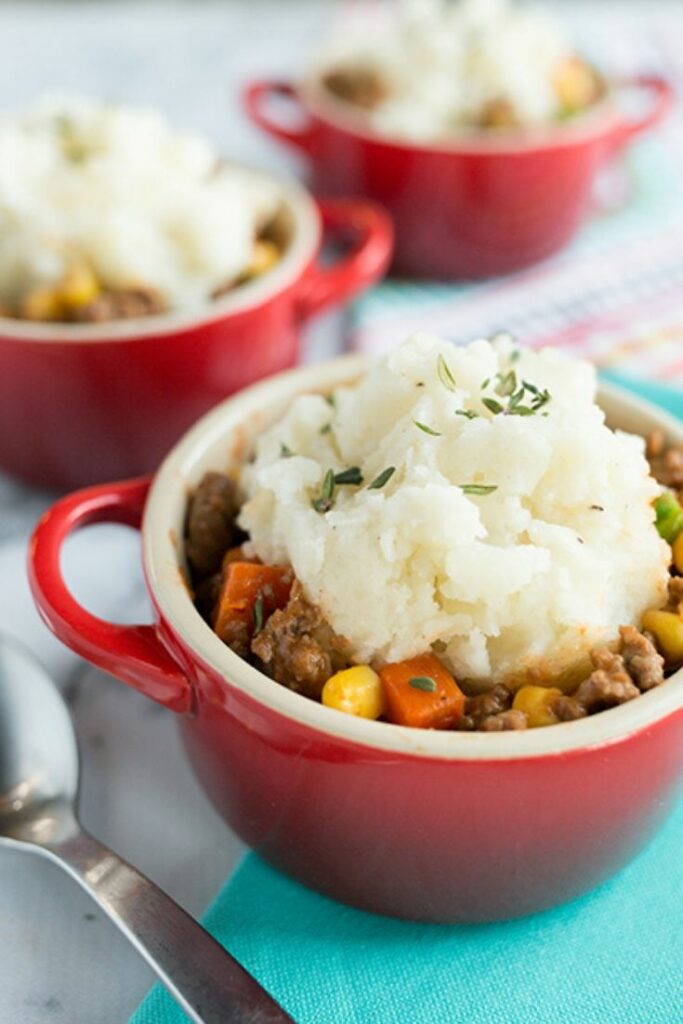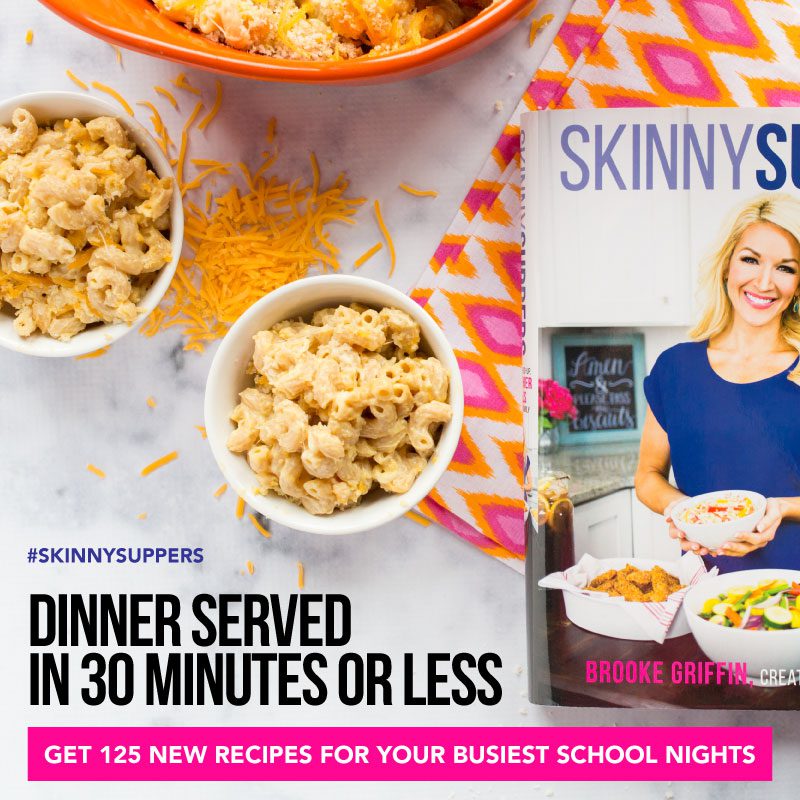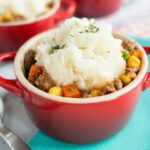 Print Recipe
Mini Shepherd's Pie
Servings: 5 servings
Calories: 272kcal
Ingredients
Mashed Potato Top:
2 baking potatoes cut into 1-inch cubes (about 1 pound)
1 tablespoon unsalted butter
¼ cup unsweetened almond milk
¼ teaspoon salt
black pepper to taste
Filling:
1 teaspoon extra virgin olive oil
1 cup diced carrots
1 onion diced
2 stalks celery diced
1 teaspoon minced garlic
1 pound lean ground beef
2 tablespoons white whole wheat flour
1 tablespoon tomato paste
1 tablespoon Worcestershire sauce
1 cup low-sodium beef broth
1 teaspoon dried thyme
1 teaspoon dried oregano
¼ teaspoon salt
black pepper to taste
1 cup frozen peas
1 cup frozen corn
Instructions
Preheat the oven to 350° F. If you're making individual servings, set out 5 small ramekins on a rimmed baking sheet. If not, make the entire recipe in a large oven-proof skillet.

To make the mashed potatoes, place the potatoes in a medium saucepan and cover with cold water. Bring the water to a boil, cover and cook until the potatoes are fork-tender, 10-12 minutes.

Drain the water and return the potatoes to the saucepan. Using an electric mixer, or a handheld potato masher, mix in the butter, almond milk, salt, and black pepper. Mash or beat to desired consistency and set aside.

To make the filling, heat a large skillet over medium-high heat. Add the olive oil, carrots, onion and celery. Cook until the carrots begin to soften, 6-8 minutes.

Add the minced garlic and cook for an additional minute.

Add the beef and cook for an additional 6-8 minutes, breaking it up with a wooden spoon until it is no longer pink.

Sprinkle the flour in the skillet and stir to coat the beef.

Add the tomato paste, Worcestershire sauce, beef broth, thyme, oregano, salt, and black pepper.

Bring this mixture to a boil, then reduce the heat to low and simmer until the sauce has thickened, 10 minutes.

Stir in the peas and corn, then take off the heat.

If using individual ramekins, fill 5 ramekins with a heaping ¾ cup of meat filling and spread ⅓ cup mashed potatoes on top. If not, simply spread the mashed potatoes in an even layer over the meat filling in the skillet.

Place the ramekins on the baking sheet or the oven-proof skillet, and bake until heated through, 15 minutes.
Notes
WW Blue Plan: 8 SP WW Green Plan: 10 SP WW Purple Plan: 5 SP
Nutrition
Serving: 3/4 cup beef mixture + 1/3 cup mashed potatoes | Calories: 272kcal | Carbohydrates: 30g | Protein: 19g | Fat: 9g | Saturated Fat: 4g | Cholesterol: 45mg | Sodium: 335mg | Fiber: 4g | Sugar: 6g