This week's the Farmer 5 is all about transition for us as a family and learning to go with the flow!  Since selling our house last week, we had to decide on a temporary housing situation until the new house is finished.  Unfortunately, we quickly realized that there aren't many short-term rental options in Cincinnati, so we switched up our plans, and the kids and I rented a house in our favorite vacation spot along the Beaches of 30A while Daron finishes the house back home.
1. Rest and Refresh at the Beach
We love traveling to the Beaches of 30A!  It's our favorite travel destination as a family and we are excited to be plugged in for the next month doing remote learning and enjoying our Spring Break together as a family.  We rented a cute little house just outside of Rosemary Beach, Florida and we've had a great week so far doing school online, resting, and worshiping together.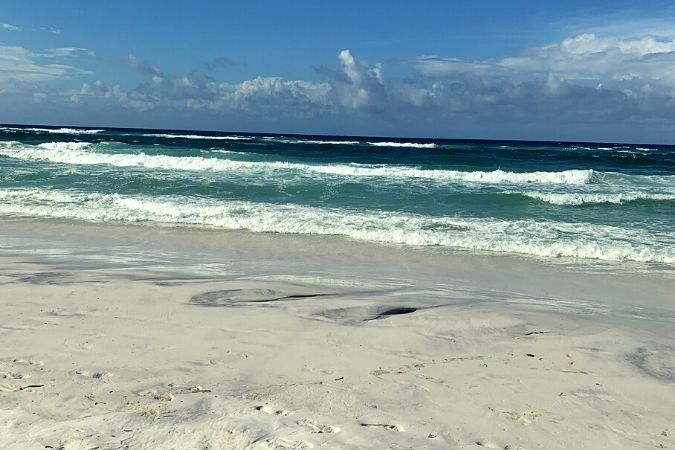 2. Setting Up the R.V.
While Daron is back in Cincinnati finishing up the house, my parents were kind enough to let us borrow their R.V. for the next 60-90 days.  Just before leaving for Florida, we were able to help D get it all set up and it's turned out to be a great setup for him.  We're also so thankful for all of the friends and family that helped us get the camper set up and all of the dinners and food that they've been taking over to Daron while we've been gone this week.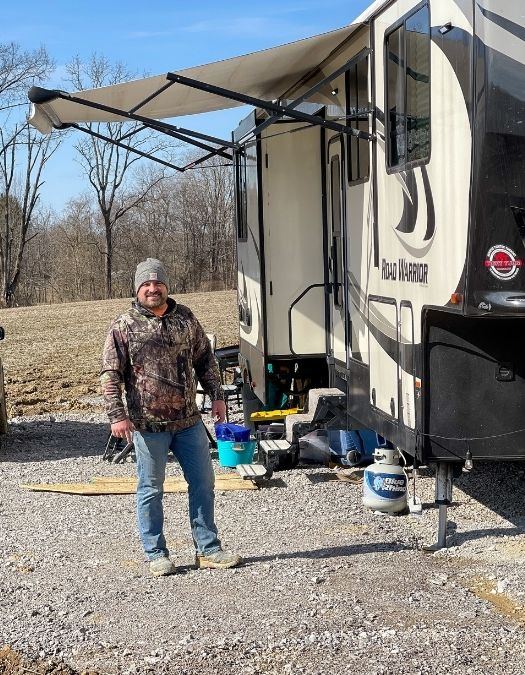 3. Installation of the Windows and Exterior Doors
One of the more difficult decisions that Daron and I had to make for the house was the style of windows and exterior doors.  While I knew that I wanted the windows and doors to have a black exterior color, I went back and forth on the interior color and also the style of the grilles (it's the thin lines in the frames, in case you don't know).  Both black and white interior colors have pros and cons.
White goes with everything, is most widely used, and is less expensive.  Black makes the windows stand out and is really a trending choice in the design community right now.  As for the number of grilles, the more a window has can shift the look to a more traditional style, while fewer grilles tend to be used in more modern design and allow for more light.  In the end, I chose to go with a black exterior and interior color and I opted for the more modern look with fewer grilles.  We just got the windows and exterior doors installed this week and I think they look great!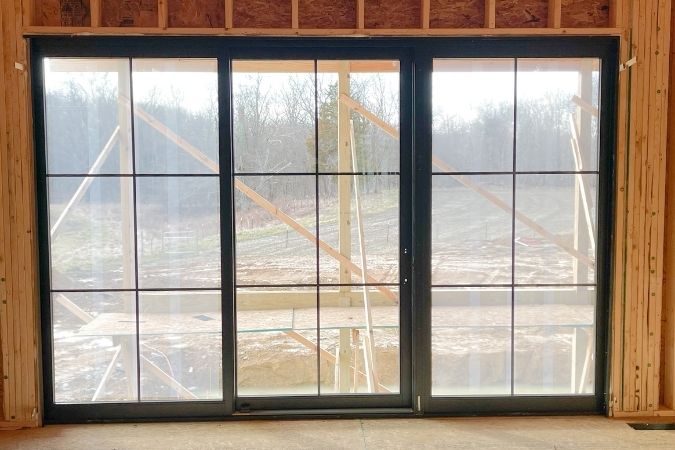 4. The Donut Hole
If there's one place that we look forward to going to when we vacation on 30A, it's the Donut Hole Bakery and Restaurant!  With a few locations along Beach Highway 98, it's a must-stop if you are in the area.  They make their donuts fresh every morning and have a variety of flavors.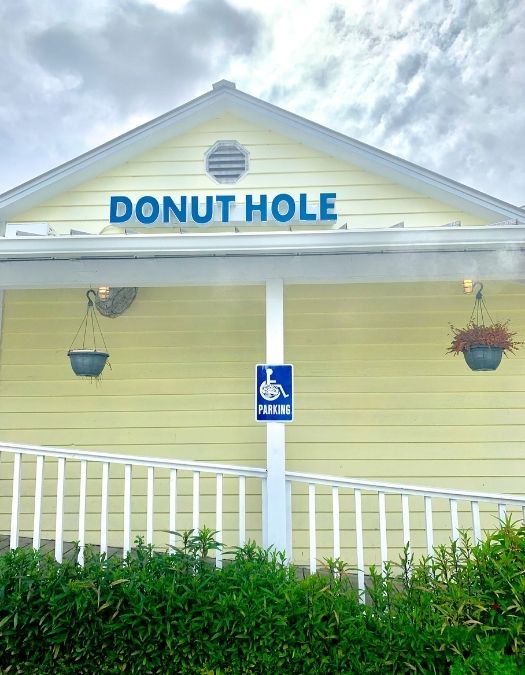 I highly recommend trying their Angel doughnut.  It's a cream-filled doughnut covered with powdered sugar and is like a taste of Heaven in your mouth!  I also love the blueberry cake doughnut and the red velvet cake doughnut.  The kids always order chocolate glazed and glazed doughnuts with sprinkles.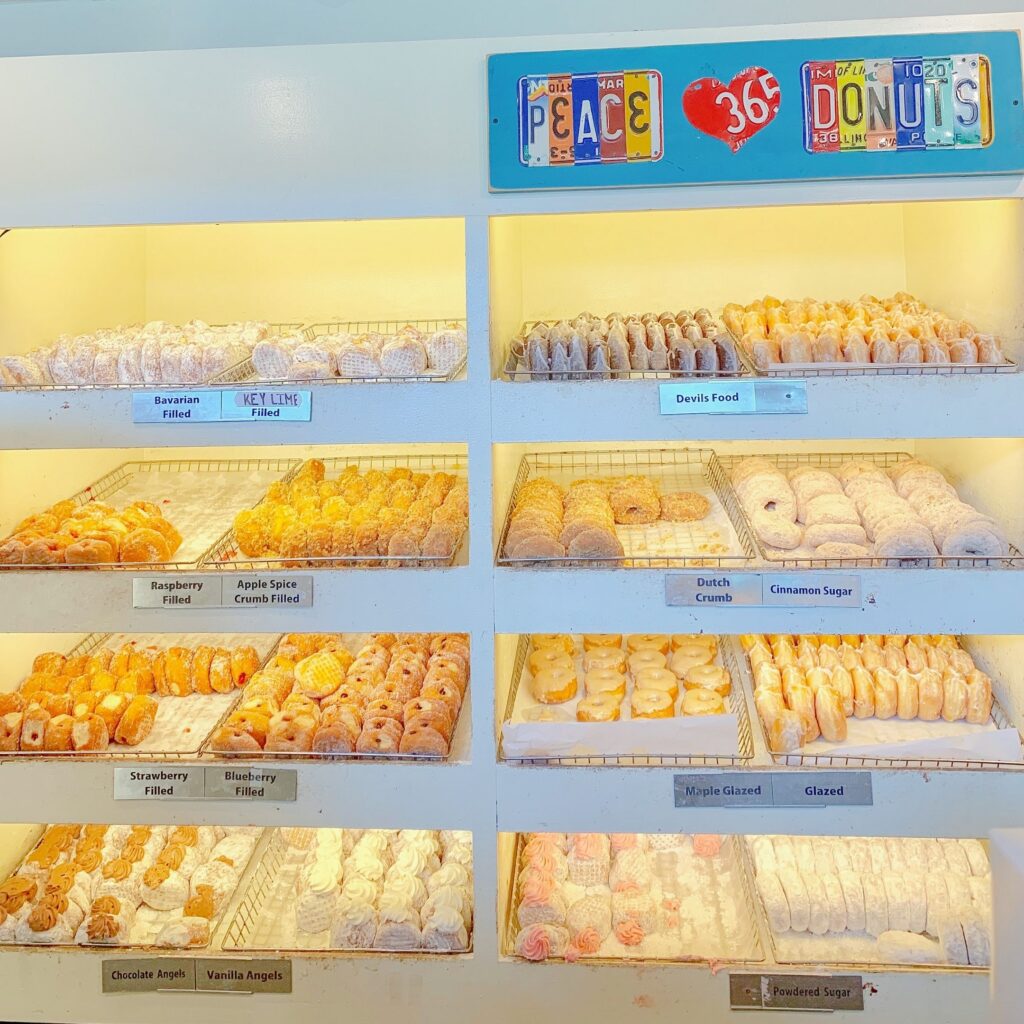 5. New Sneakers for Spring
I love running outdoors when the weather starts warming up!  It's one of my favorite ways to release stress, workout, and take in the sunshine.  Once I got to Florida, I realized that I needed new running shoes and I couldn't pass up these Nike Women's React Infinity Run Flyknit Running Shoes.  They come in a variety of colors but I love the light pink, black, and gold combo.  They are on sale right now, shop from the link below.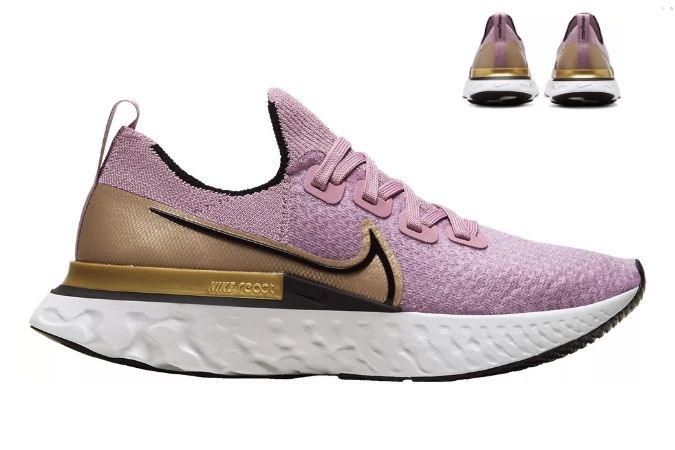 SHOP: Nike Shoes
XOXO,