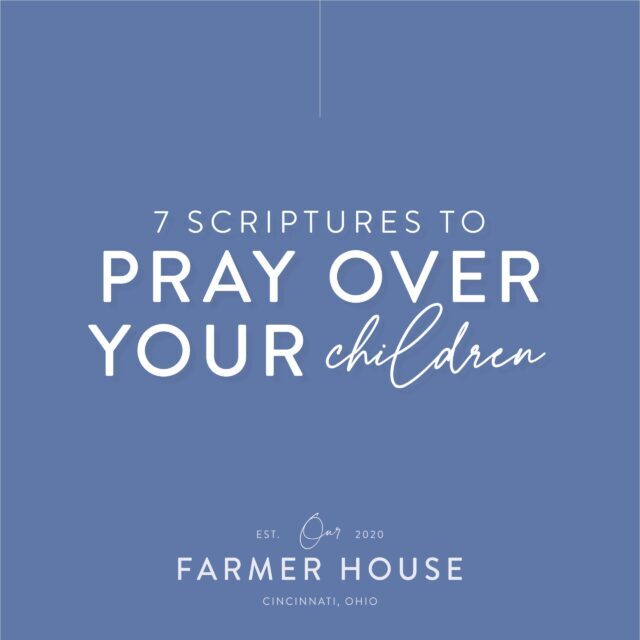 7 Scriptures to Pray Over Your Children
One of the things that Daron and I firmly believe in is prayer, especially speaking scriptures of prayer over our children. We believe when we do this, we're aligning our faith and heart with God's and inviting His presence and power into their lives. To us, this is a crucial component in guiding their steps and asking for protection over them from the things we can't predict or change.  Here are our favorite 7 Scriptures to Pray Over Your Children.

We also encourage our kids to memorize and save them, as it's essential to know and hold onto these promises. I find comfort in remembering these words in hard seasons and hope my children do too. Praying these scriptures gives me peace that God is working when I can't!
Scripture for Strength: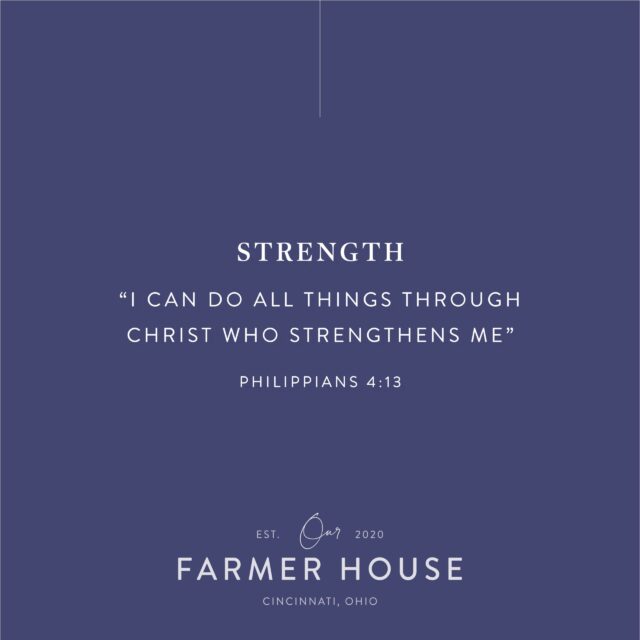 "I can do all things through Christ Who Strengthens Me." Philippians 4:13 
Children of all ages need to know that they are strong and able, even when it doesn't feel that way. However, the most critical part of this verse is that Christ is with them to provide whatever they may feel they lack. He is covering them from within and is the ultimate provider.
Scripture for Direction:
"Trust in the Lord with all your heart and lean not unto your own understanding but in all your ways acknowledge Him, and He will direct your paths." Proverbs 3:5-6
It's sometimes difficult for adults, let alone children, to know what to do in many situations, especially when times are tough. Life is full of ups and downs, and we don't always understand why hardship happens. However, knowing the Lord will get you through and has a purpose for your pain brings peace that surpasses our need to understand. It lets us relax, refocus on what we can take care of, and allow Him to do the rest.
Scripture for Wisdom: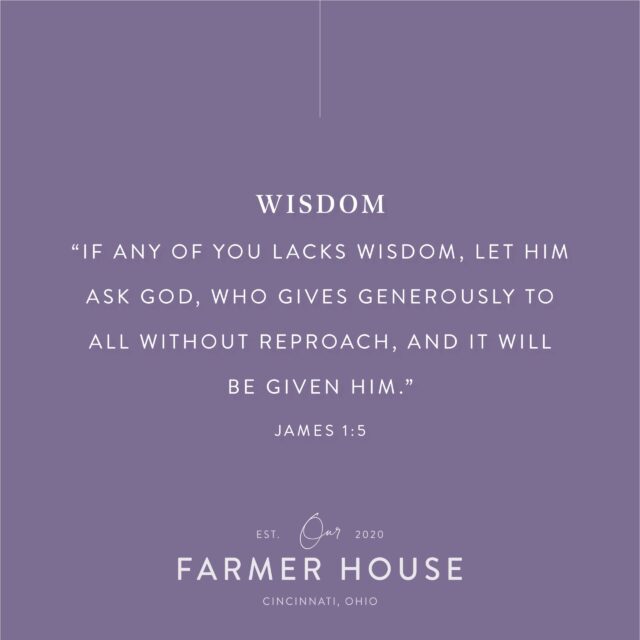 "If any of you lacks wisdom, let him ask God, who gives generously to all without reproach, and it will be given him." James 1:5 
I pray for wisdom over myself and my children all the time. Intellect is one thing, but being wise is a whole other ballgame. We've all heard someone say they're street smart and not book smart. While both are important, being street-smart, or having wisdom, can make all the difference in making decisions. Some things may look and sound good, but are they truly wise? I pray for discernment to know the difference!
Scripture for Love: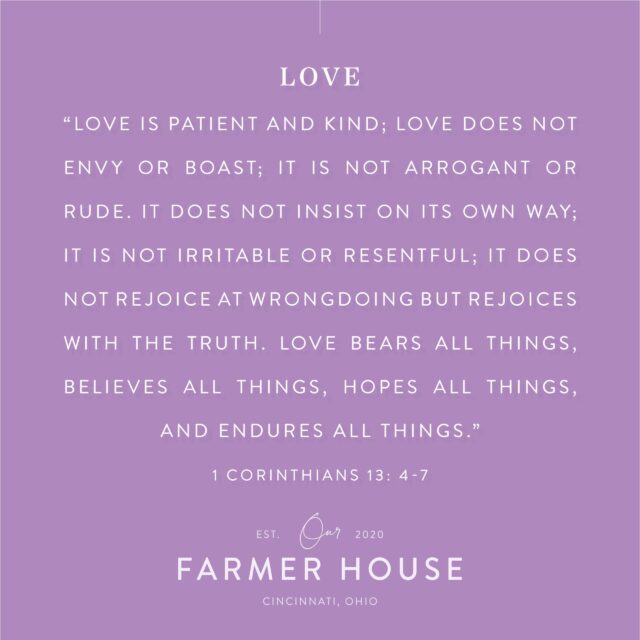 "Love is patient and kind; love does not envy or boast; it is not arrogant or rude. It does not insist on its own way; it is not irritable or resentful; it does not rejoice at wrongdoing but rejoices with the truth. Love bears all things, believes all things, hopes all things, and endures all things. 1 Corinthians 13: 4-7 
As we grow older, we start to understand love more deeply. It's not just a word we say but an action we take. Daron and I pray we're teaching our children the correct ways to love Biblically. This scripture paints a beautiful picture of love and the types of actions love can embody. We pray that we're providing an example of how we love them and love them well.  
Scripture for Joy: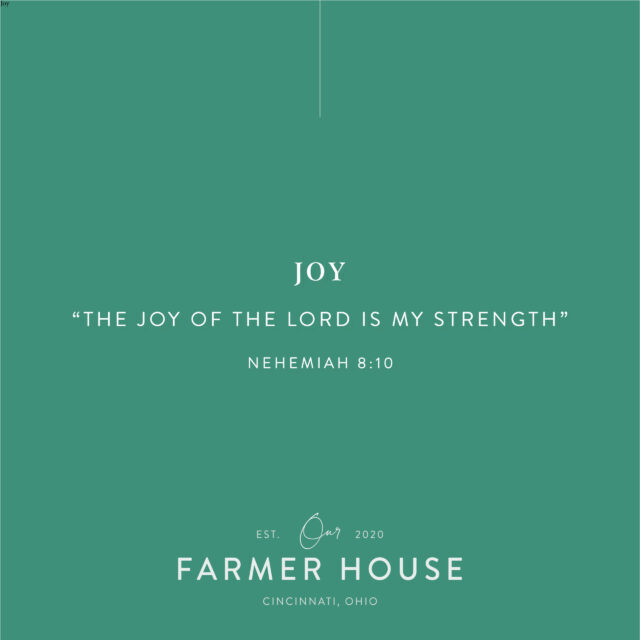 "The Joy of the Lord is my Strength." Nehemiah 8:10 
Happiness is fleeting, but joy is a choice! So likewise, emotions come and go, but it's up to us if we live by how we feel or live by what's true. Living in God's truth means we trust Him and all His ways. So then, we can be joyful that He has us covered and will provide. I pray that my children find the same joy in the Lord that we have.
Scripture for Peace: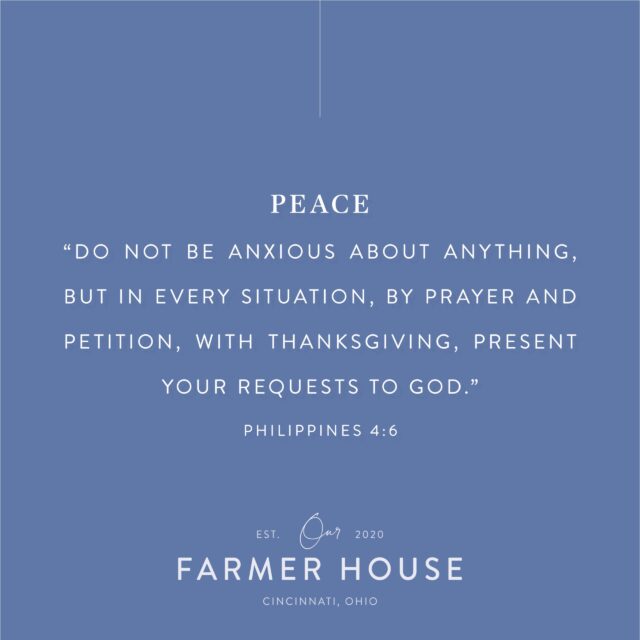 "Do not be anxious about anything, but in every situation, by prayer and petition, with thanksgiving, present your requests to God." Philippines 4:6 
Peace is underrated. When you have teenagers, peace can seem very far away sometimes! We use this verse to remind the kids that God cares about everything they care about, and it's safe to bring our fears and anxieties to him. He will provide solutions, and we can thank Him that it's already been worked out.
Scripture for Courage: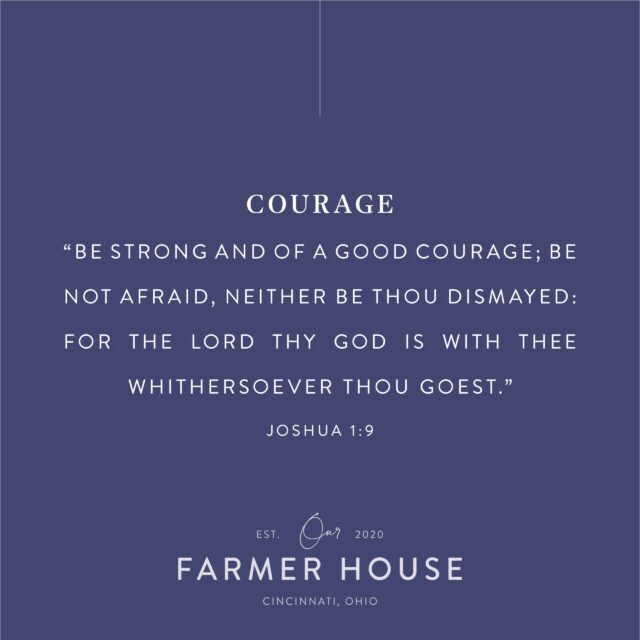 "Be strong and of a good courage; be not afraid, neither be thou dismayed: for the Lord thy God is with thee whithersoever thou goest." Joshua 1:9
We are not alone. God goes before us, behind us, and walks beside us at all times. Children need to know that even when we, as parents, are not present, He is. I want them to be confident that He will show up if they're seeking God's will for their lives.
Daron and I pray these 7 scriptures over our children weekly and encourage you to do the same. I can't tell you how much peace and comfort it gives me knowing I'm being a good steward of the kids he's blessed us with! It will align your vision for their lives with God's and assure them they can do all things through Christ.
For more scripture or prayer essentials: