8 Bible Verses to Help with Anxiety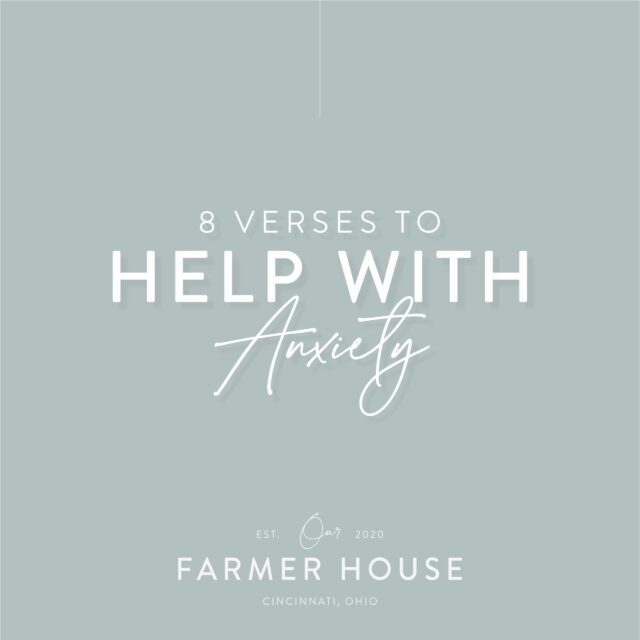 For most people, anxiety comes and goes depending on the circumstances, but for others, it can be a daily battle that's absolutely debilitating. There are many times in my life that I remember feeling anxious. Whether it's from a commitment I made, like a public speaking engagement, or a significant life event like my divorce, anxiety has made itself known throughout my life. However, my first line of defense is always my Bible. So I've put together 8 Verses to Help with Anxiety in the hope that they'll also comfort you.
Rest in The Lord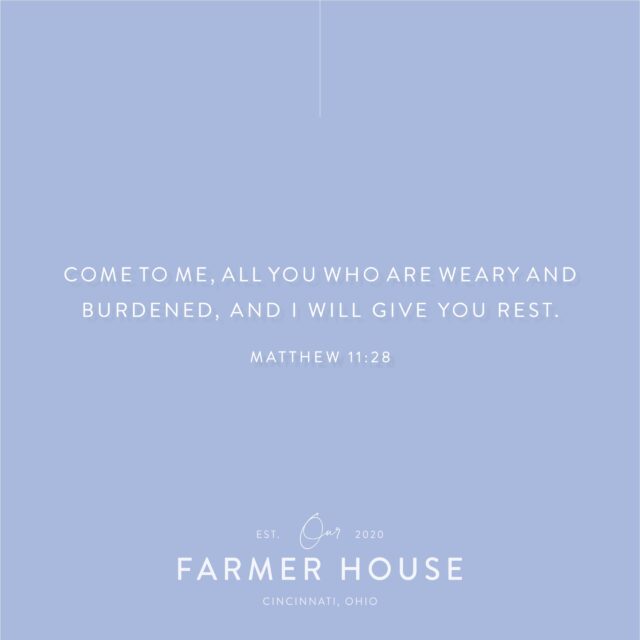 Come to me, all you who are weary and burdened, and I will give you rest. Matthew 11:28
How wonderful is it to know that we can rest in God? I can feel myself slow down and genuinely breathe when I read this verse. It helps me be present and rewire or contain any negative thoughts I may be feeling. Resting in God allows Him to take charge, believing He is sufficient and all-powerful. He created rest for our benefit and encourages us to take refuge in Him. 
Present Your Requests to God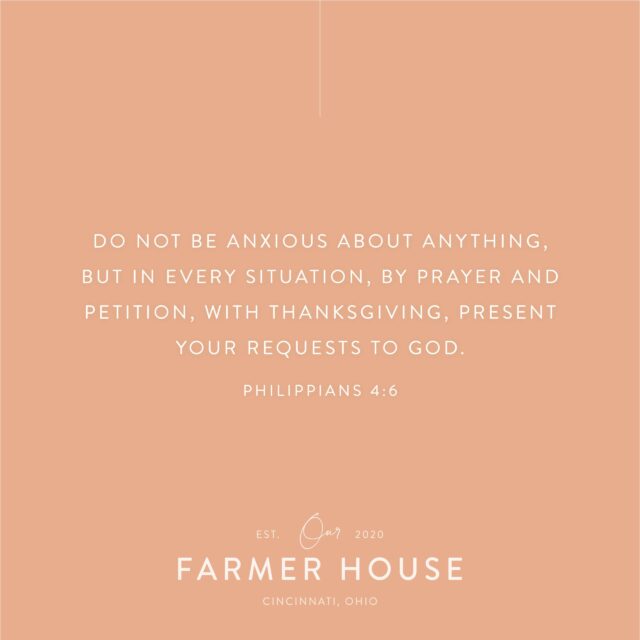 Do not be anxious about anything, but in every situation, by prayer and petition, with thanksgiving, present your requests to God. Philippians 4:6
Being anxious for nothing is not simply a suggestion here; it's phrased as a command. This may seem impossible, but the more we recognize and praise God's hand in our problems, the more our anxious thoughts will subside. This allows our faith to increase as our worries and fears decrease. I thank Him as though he's already solved my problems because He has. It may require patience before I see the result, but I trust it's coming.

He Hears You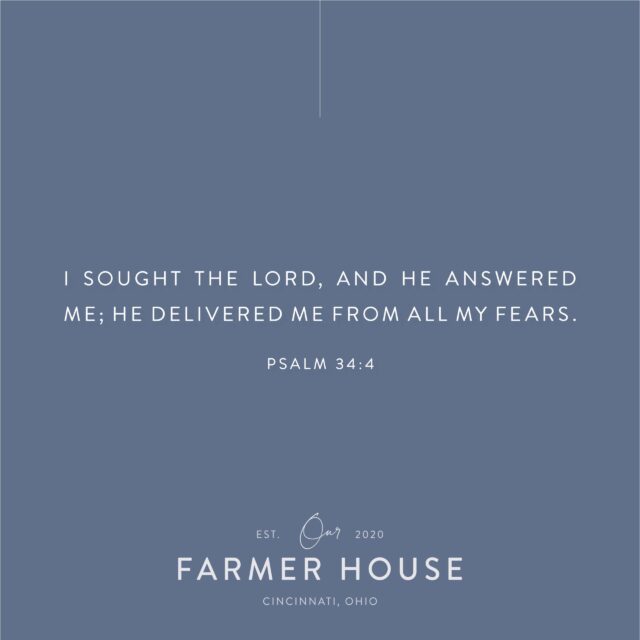 I sought the LORD, and he answered me; he delivered me from all my fears. Psalm 34:4
This is one of my favorites in my 8 Bible verses to help with anxiety. He does hear us, and He does deliver us! Of course, this doesn't mean that our fears don't sometimes come to pass, but He does make way for us to get through them. When I look back over my life, I can honestly say that no matter what I was going through, God was in control. He had a solution when I didn't and restored what I believed I had lost. Not just once but over and over again.
The Lord Will Renew Your Strength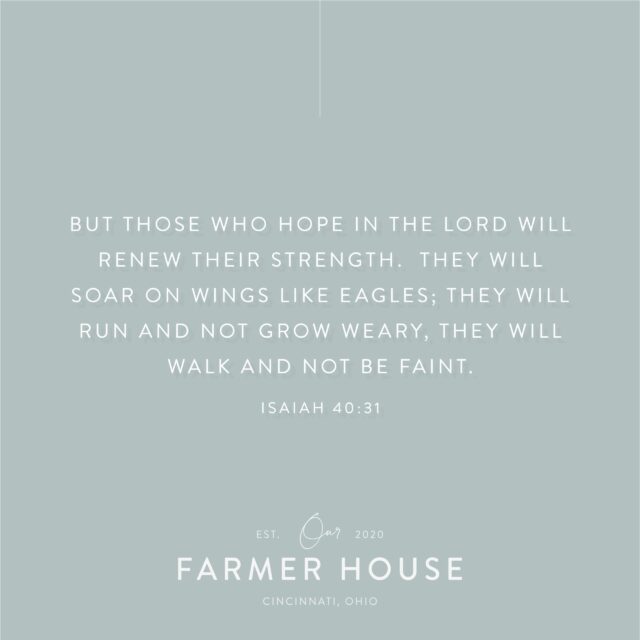 But those who hope in the LORD will renew their strength. They will soar on wings like eagles; they will run and not grow weary, they will walk and not be faint. Isaiah 40:31 
If we can learn to put our hope and faith in the Lord, He will give us the strength to face whatever comes our way. He is an endless source of power that you can draw upon at any moment. I easily become distressed when I always try to handle problems my way. However, when I rely on God's help, I find the endurance to overcome my anxiety and fears. We are told repeatedly in the Bible that strength is freely given when we admit we can't do it alone.
He Cares For You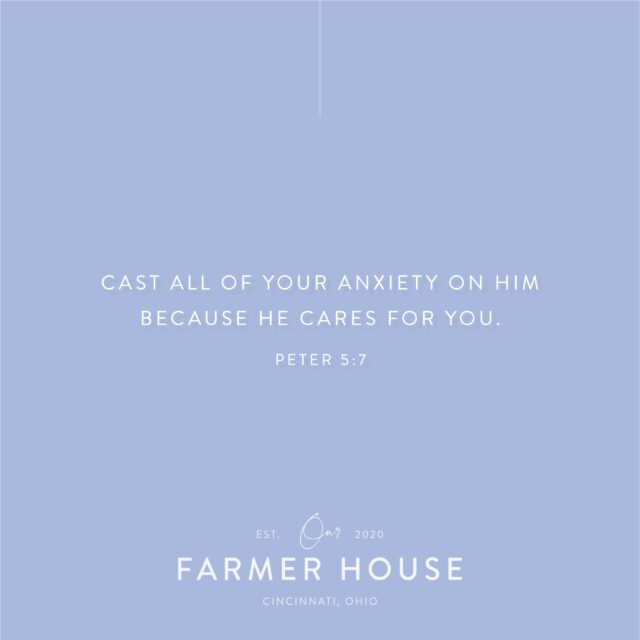 Cast all of your anxiety on him because he cares for you. Peter 5:7
When we lay our anxiety and fears at His feet, they become His responsibility. You can let them go! He receives your worries and is trustworthy to carry them all. He knows what to do and has plans to prosper you in every situation. Accepting His gracious offer to bear our burdens is okay because He loves us deeply. Allow him to take the anxiety and pressure off of you.
He Knows All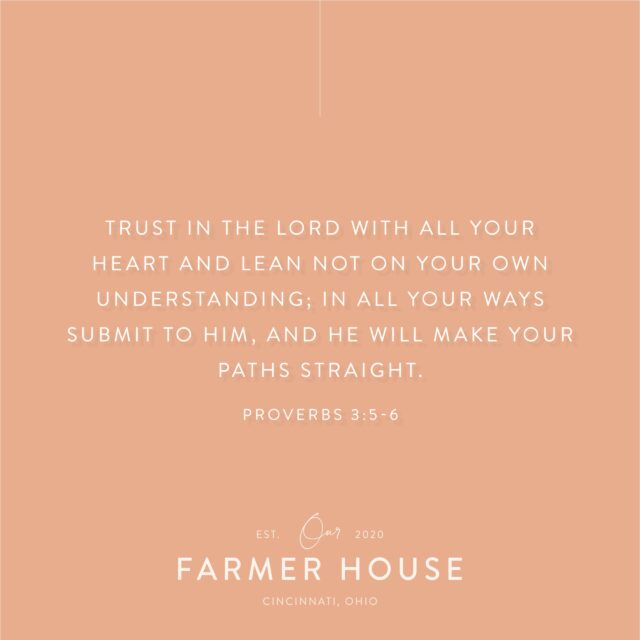 Trust in the LORD with all your heart and lean not on your own understanding; in all your ways submit to him, and he will make your paths straight.   Proverbs 3:5-6
It would be silly of me to think I know it all. I have no idea what to do on many days and in many situations! Not everything in our lives will make sense, but lucky for us, we don't need to have all the answers. We only need to know and trust the one who does. If we can let go of our own ideas and interventions, we can allow the wisdom of God to prevail. 
He's the Lord of Peace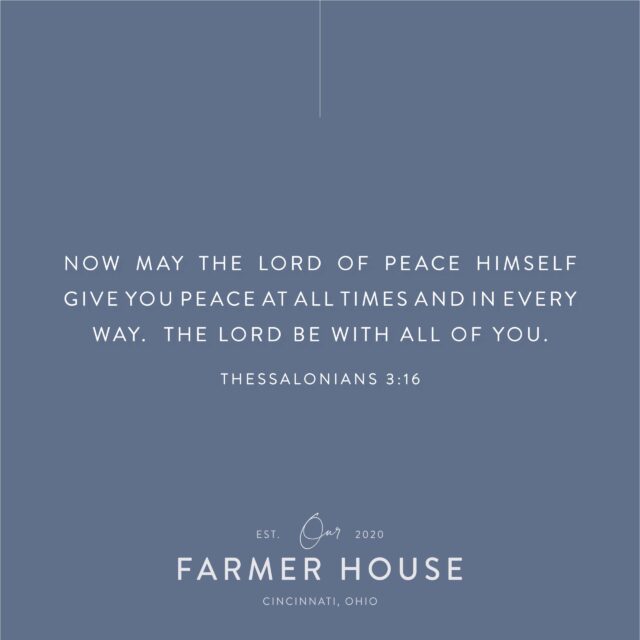 Now may the Lord of peace himself give you peace at all times and in every way. The Lord be with all of you. Thessalonians 3:16
God doesn't just give us peace when we need it, He is the actual Lord of peace! Did you know the word "anxiety" means to be pulled apart in many directions? So how can we be pulled in many directions if we focus on Him as our Lord of peace? I like to think that we can't. This verse says, "at all times and in every way." God is omnipresent and infinite. So let Him be pulled into all the directions you feel pulled into. 
He Values You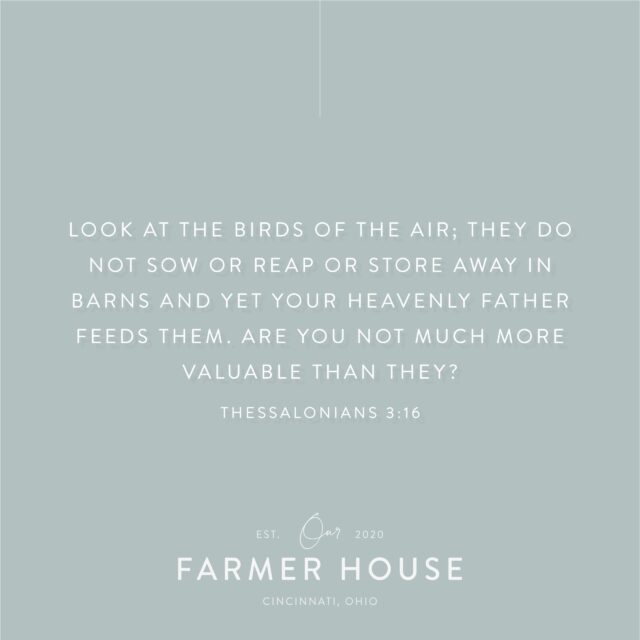 Look at the birds of the air; they do not sow or reap or store away in barns and yet your heavenly Father feeds them. Are you not much more valuable than they? Matthew 6:26
As the ultimate creator, God himself says we are more important than the birds in the sky. It may seem that they go about feeding themselves, but really, it's God who's providing. So let Him provide for you as He provides for them. Ask him for what you need. Tell him your worries and fears. If you believe God is helping the birds in their daily struggle, you can take heart that He's also helping you.
We may live in a world full of adversity, but we don't have to fall into the world's way of worrying. These 8 Bible Verses to Help With Anxiety have given me the strength to trust that the Lord is working it all out. He has promised to be our provider, protection, and help in our times of trouble. So let us take the Lord at His Word, trust Him, and watch our anxiety melt away.
XO,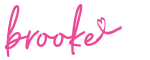 Related Topics & Products: