Today I'm sharing some of the best bible verses to help you show gratitude. With Thanksgiving around the corner, social media trends like the November Gratitude Challenge have started popping up everywhere. The word "gratitude" has become a buzzword in recent years. But, what does it actually mean? The dictionary says it's "The quality of being thankful; readiness to show appreciation for and to return kindness." While that sounds pretty good, God says gratitude is much more than that!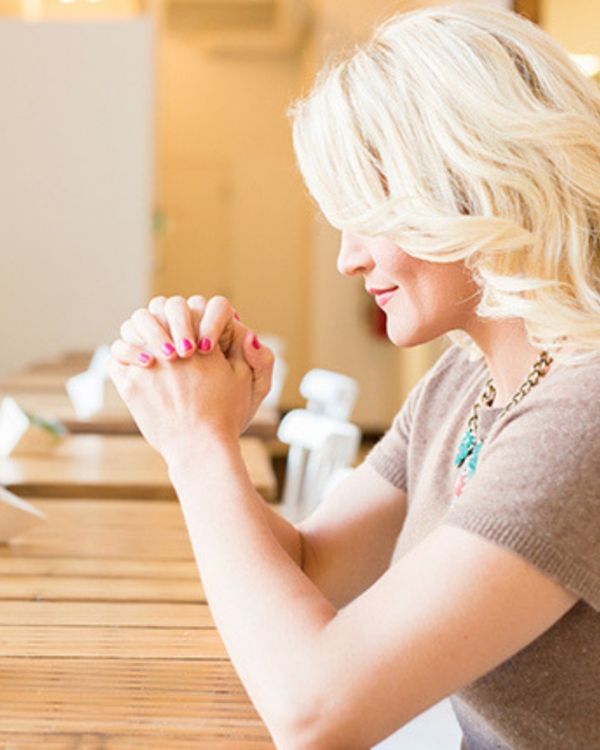 What Does Gratitude in the Bible Mean? 
Did you know the word gratitude is mentioned in the Bible over 150 times? That tells me I should look to the Bible to help define what gratitude means to God and how to incorporate it into my life as God commands. Gratitude in the Bible appears to be about 3 main things:
Giving thanks to God for all He's done, whether it's His creation, His good works in our lives, etc.

Being thankful for others.

Finding reasons to be grateful in every season of our lives.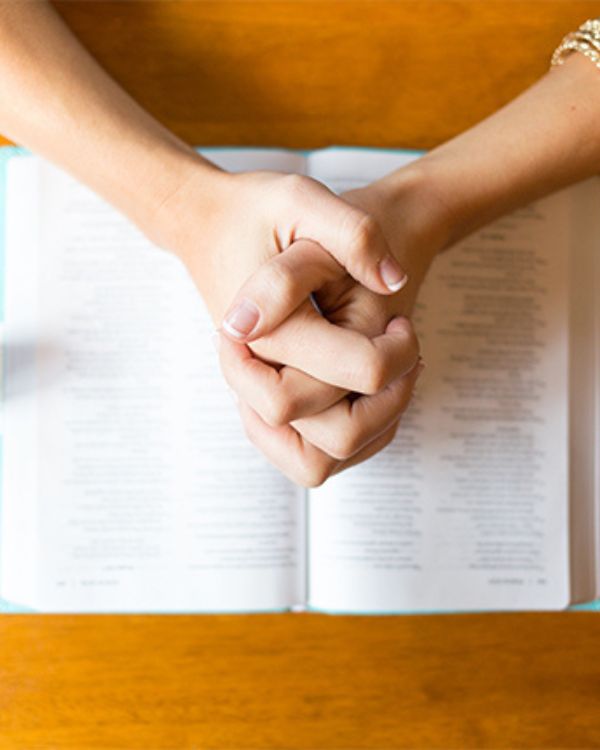 I truly believe that gratitude should be practiced daily – not just around the holidays and when we're thriving. But when we're really stuck in the mud. Gratitude helps lift us out of the dirt and back onto the straight and narrow paths He has for us. It helps us focus less on ourselves and more on Him. So let gratitude be a "thank you in advance" for all He's doing to turn things around for your good. Whether our gratitude is for something tangible or intangible, there is always much to be thankful for!
Here are some of the best Bible Verses I've studied that show just how important gratitude is to God and how we can practice it for His glory.
12 Best Bible Verses to Help You Show Gratitude
1 Thessalonians 5:16-18
Rejoice always, pray without ceasing, and give thanks in all circumstances, for this is the will of God in Christ Jesus for you.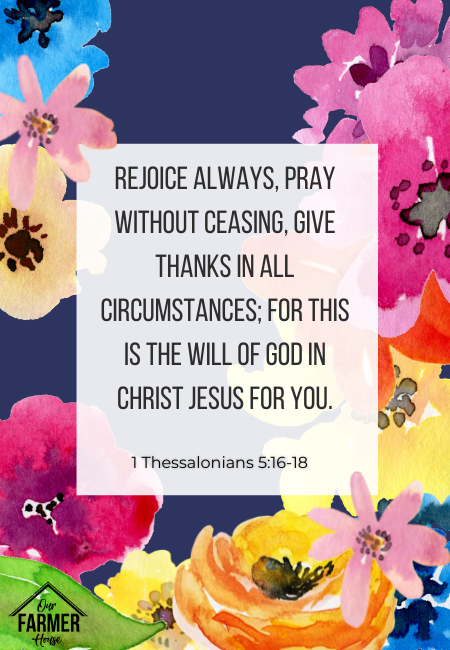 Colossians 3:17
And whatever you do, in word or deed, do everything in the name of the Lord Jesus, giving thanks to God the Father through him.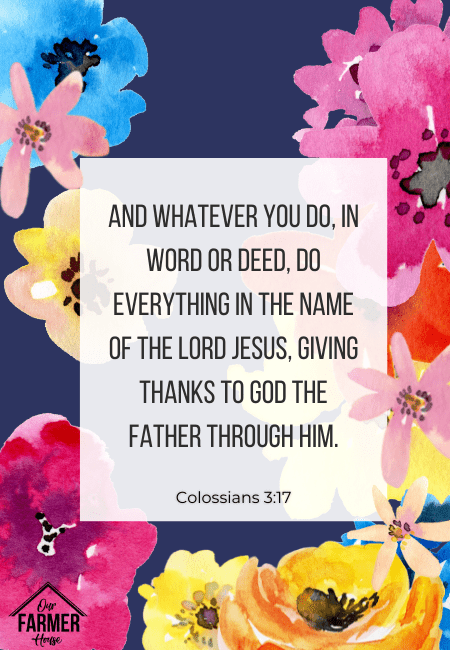 James 1:17
Every good gift and every perfect gift is from above, coming down from the Father of lights, with whom there is no variation or shadow due to change.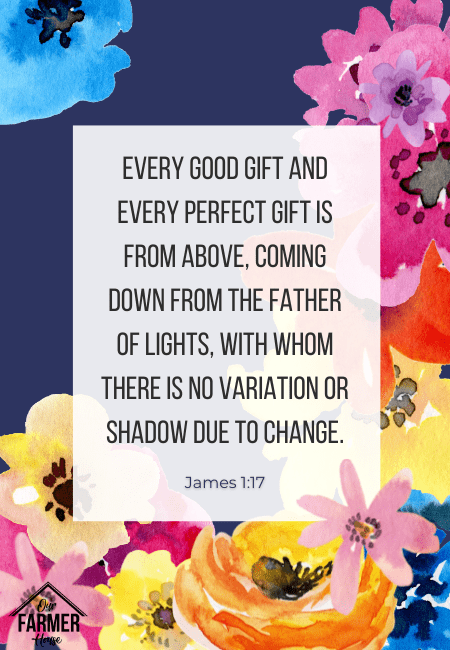 Philippians 4:6-7
Do not be anxious about anything, but in everything by prayer and supplication with thanksgiving let your requests be made known to God. And the peace of God, which surpasses all understanding, will guard your hearts and your minds in Christ Jesus.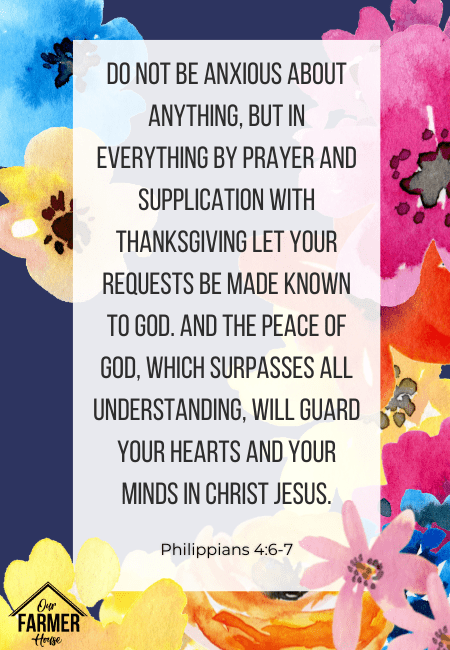 Hebrews 12:28-29
Therefore let us be grateful for receiving a kingdom that cannot be shaken, and thus let us offer to God acceptable worship, with reverence and awe, for our God is a consuming fire.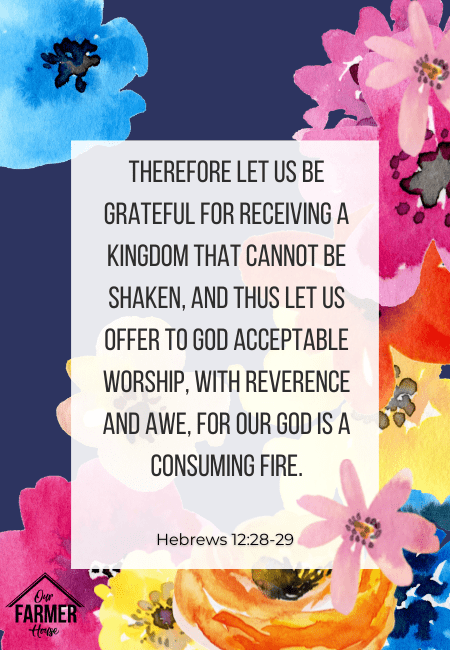 2 Corinthians 9:11-12
He who supplies seed to the sower and bread for food will supply and multiply your seed for sowing and increase the harvest of your righteousness. You will be enriched in every way to be generous in every way, which through us will produce thanksgiving to God.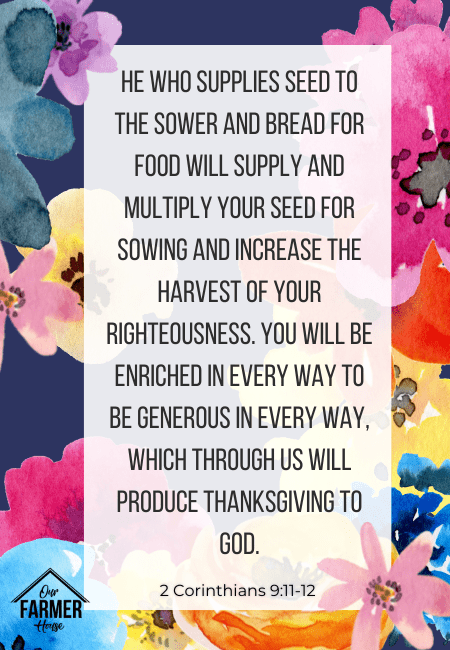 More Favorite Bible Scriptures
Check out my 10 Best Ways to Practice Gratitude and Why You Should Start Now for more encouragement and ways to practice gratitude. 
1 Corinthians 15:57
But thanks be to God, who gives us victory through our Lord Jesus Christ.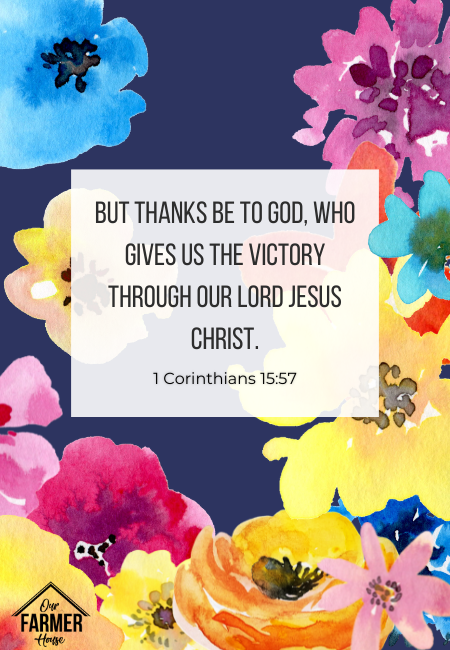 Colossians 3:16
Let the word of Christ dwell in you richly, teaching and admonishing one another in all wisdom, singing psalms and hymns and spiritual songs, with thankfulness in your hearts to God.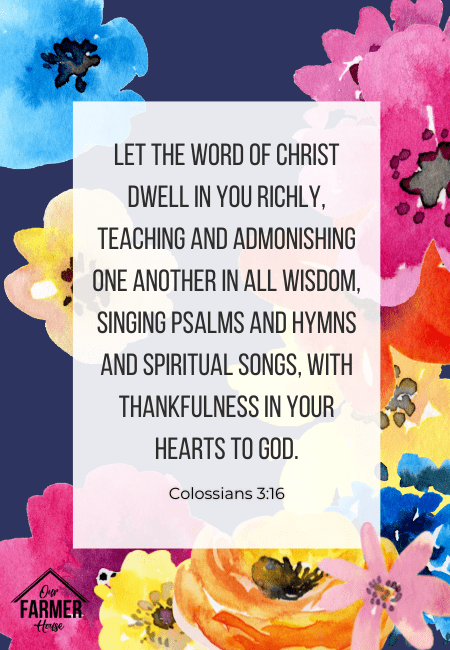 Psalm 9:1
I will give thanks to the Lord with my whole heart; I will recount all of your wonderful deeds.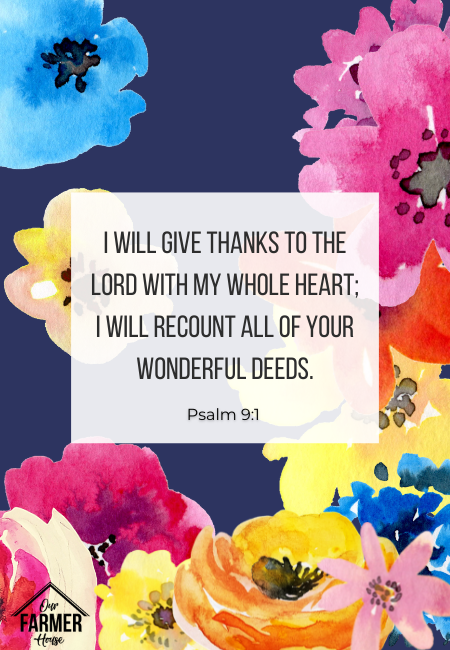 Psalm 107:8-9
Let them thank the Lord for his steadfast love, for his wondrous works to the children of man!
For he satisfies the longing soul, and the hungry soul he fills with good things.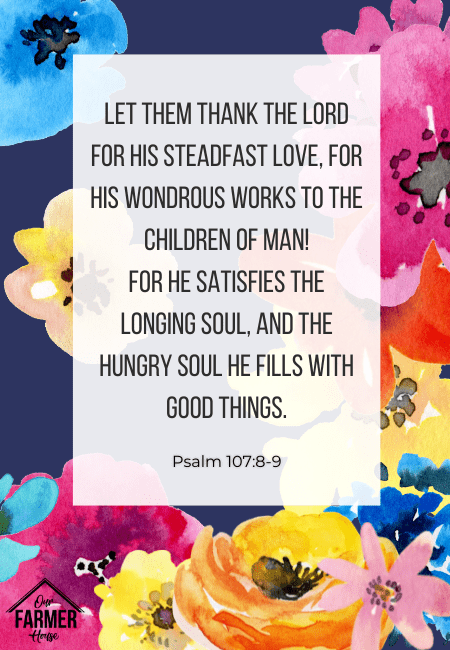 Psalm 7:17
I will give to the Lord the thanks due to his righteousness, and I will sing praise to the name of the Lord, the Most High.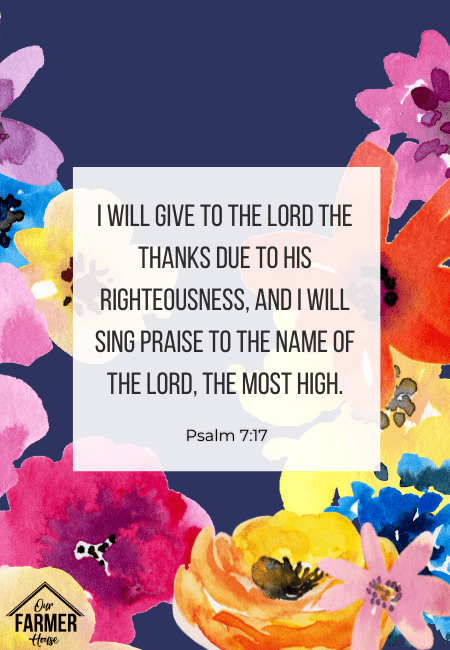 Psalm 28:7
The Lord is my strength and my shield; in him my heart trusts, and I am helped; my heart exults, and with my song, I give thanks to him.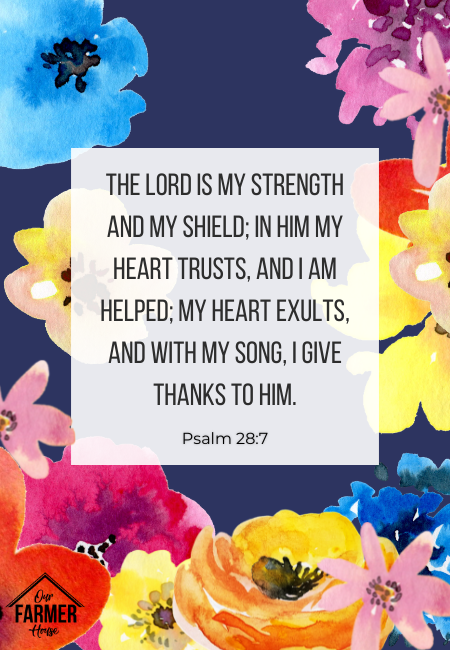 I hope you keep these best bible verses and memorize your favorites to help you show gratitude each day.  Also, please share if you have other scriptures that you have found to help express gratitude, as I would love to hear from you.
XO,