It's a known fact that dads are hard to shop for.  To help make it easy, I've put together the Best Amazon Father's Day Gift Guide!  Most dads will go out and buy what they want, when they want it. And, some even make things themselves. So it can feel impossible to find the perfect gift for Father's Day. This can leave you heading from store to store feeling defeated and still coming up empty-handed.
I know how much you want to show your appreciation to the dads in your life, so I've found the best gifts that you can purchase straight from your phone! Keep reading to discover the best Amazon gifts for dad's this Father's Day and click here to shop My Full Amazon Store with all of these gifts and more!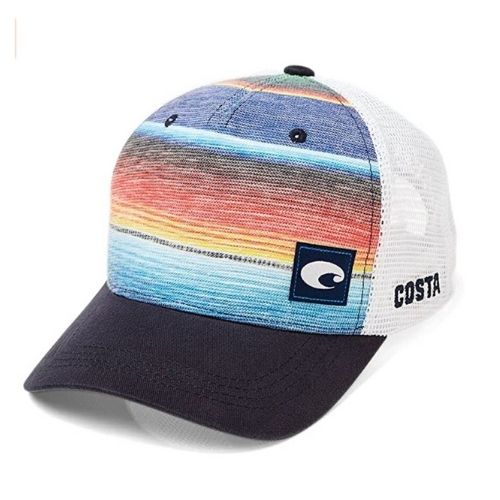 Once a man becomes a dad, their style changes. Almost every dad I know wants to wear a hat. So, I've found the best hat that any dad is going to love. The Costa Del Mar Men's Trucker is $25 and takes the classic trucker hat style and turns it into something you'd be happy to have dad wearing in any photo. This hat is made from 50% Cotton, 50% Polyester, which makes it feel breathable even on hot days. The Costa Del Mar Men's Trucker currently has 700+ reviews with a rating of 4.5 out of 5 stars. This hat is perfect for keeping any dad stylish while letting them wear one of their favorite accessories.  It's one of my personal faves from the Best Amazon Father's Day Gift Guide as I have this exact hat. I love it!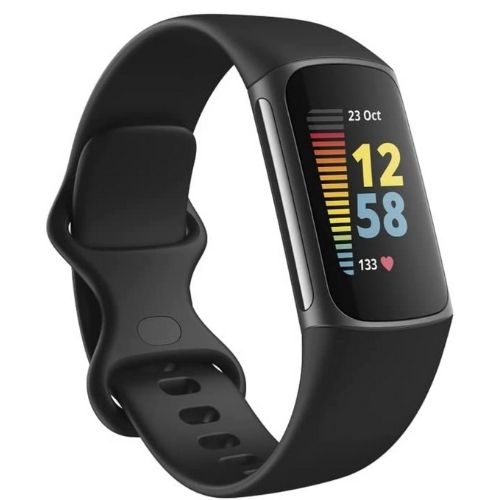 If there's a dad in your life who loves working out or focusing on health, then the Fitbit Charge 5 is the perfect Father's Day gift. On Amazon, this Fitbit is $139 and on sale!  It offers some amazing features like a time display, sleep tracker, GPS, pedometer, and heart rate monitor. Now the dads in your life can optimize their workout routine with a Daily Readiness Score.  It can also help them focus on a stress-free life with its Stress Management Score. With over 40,000 positive reviews, you can trust that any dad will love it!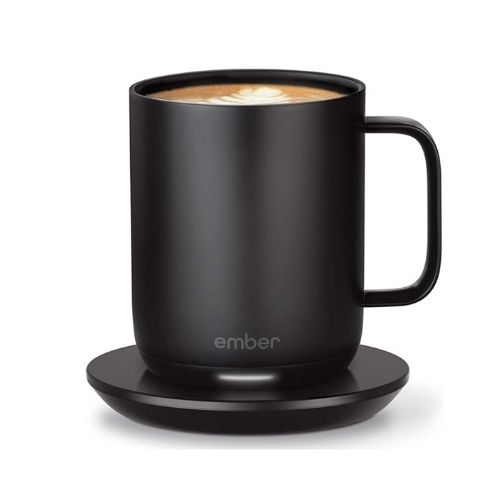 Any parent can tell you the importance of having coffee in the morning. If you know a dad that is constantly leaving their cup of coffee around the house and letting it get cold, then you need to get them the Ember Temperature Control Smart Mug. This mug is $129, 10 ounces, and app controlled. You can control its temperature as well, so you always have that perfect sip every time. The Ember Temperature Control Smart Mug has over 7,500 reviews and a 4.5-star rating. It has passed the test for serious coffee drinkers.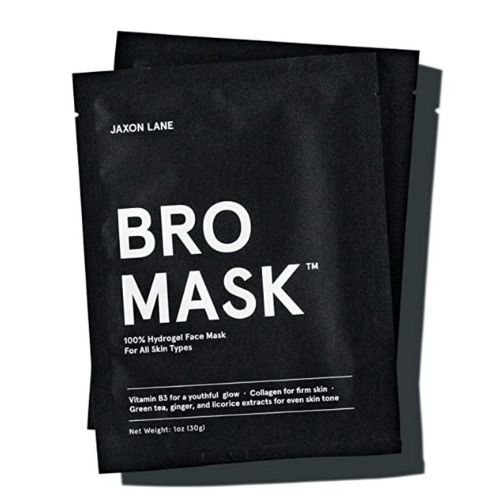 Dads love to work hard and play hard. This means their face is probably embracing cold/hot weather, sunburn, mud, dirt, grease, and more.  If this is your dad, then you need to remind him about self-care and get him the BRO MASK for Father's Day. For $28.00 you get a four pack of BRO MASKs that will moisture his skin and help it feel tighter, brighter, and more youthful.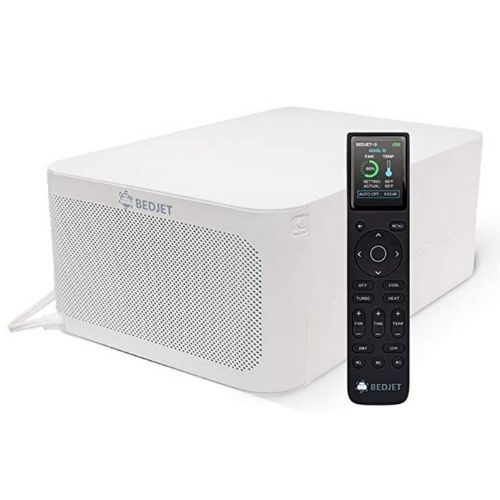 Sleep is the most important aspect of our lives that helps recharge us. Yet, getting a good night's sleep is hard! One of the most common reasons why people can't sleep is due to temperature. The BedJet 3 Sleep System for Beds is here to help people get the best night of sleep every night for $489.00. The cooling feature rapidly wicks body heat and moisture out of the bed, while the heating mode gives a deep sauna-like warmth in just seconds. Now dads all over the world are getting the sleep they need thanks to BedJet 3 Sleep System for Beds.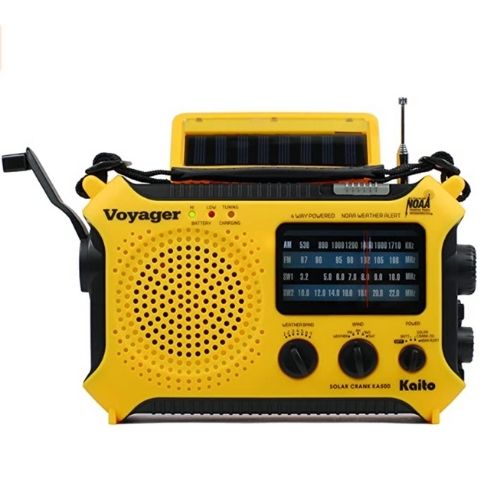 Many dads feel at peace outside. It doesn't matter if they're camping, fishing, or hiking – being outside can make any dad feel one with nature.  If this sounds like a dad you know, then you will need to get them the Kaito KA500. For $49.98 this 6-way powered portable emergency radio offers comprehensive coverage of AM and FM channels. With over 12,000 reviews and being featured on the Today Show, it has become a staple for anyone who likes to be in the great outdoors!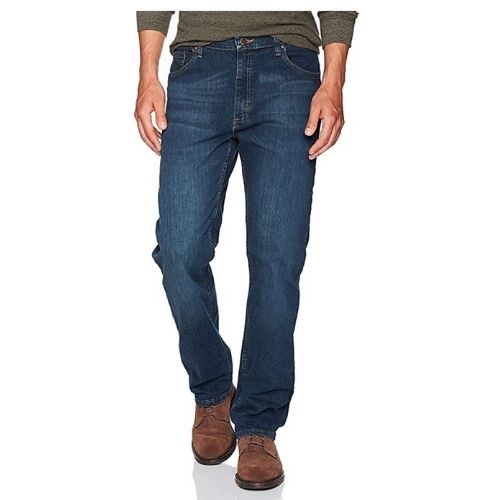 One of the most common outfits a dad wears is a t-shirt and jeans. It doesn't matter if they're mowing the lawn, fixing something around the house, or heading to a grocery store, jeans seem to be a go-to. Instead of getting the dad in your life a basic pair of jeans, get them the Wrangler Authentic Men's Classic 5-Pocket Regular Fit Flex Jeans! They can look good and be comfy no matter what they're doing. These jeans range from $30 – $50 and are made from heavyweight 100% cotton denim. Over 50,000 men have tried these jeans and loved them.  They're  also one of my favorite picks off this Best Amazon Father's Day Gift Guide.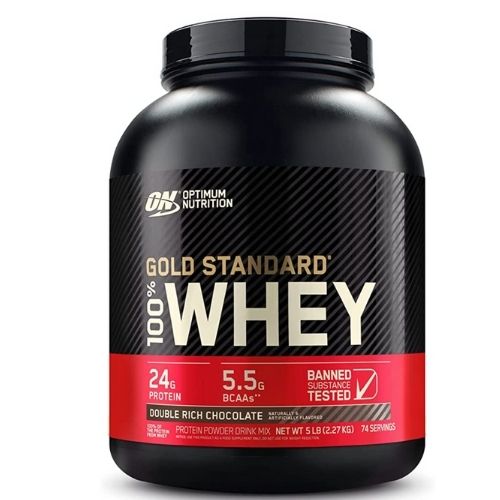 Everyone knows that protein is what helps keep us all healthy and strong. Many guys are super conscious of their protein intake.  Help make sure they're getting enough to keep up with their lives and workout routines. The 5 pound Optimum Nutrition Gold Standard 100% Whey Protein Powder is perfect for muscle building and recovering. With over 200,000 reviews, we know the dad in your life will appreciate this gold standard gift!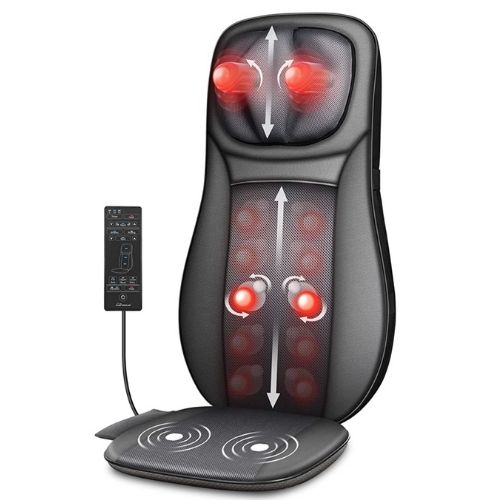 Whether dad works at home or in the office, sitting in a chair can take a toll on a person's neck and back. Luckily, the Snailax Shiatsu Neck & Back Massager with Heat was created to help people relax when they can be the most stressed. This neck and back massager, for $119, provides an invigorating shiatsu massage to target tension in your neck, shoulder or back. This massager has over 10,000 satisfied customers, and now dad can be one too!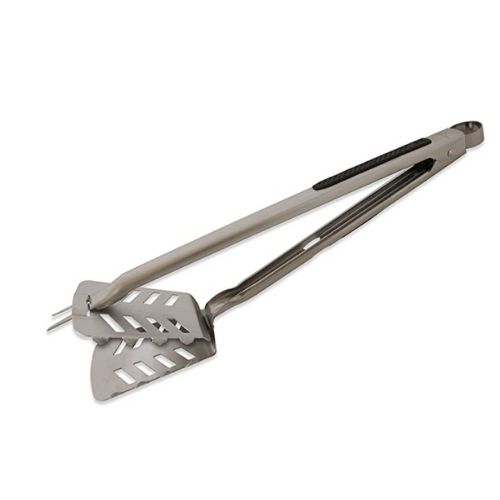 It's true that dads always are the best grill cooks. From family dinners to celebrations, dads will be found at the grill cooking food for everyone. Now you can get him the best grilling tool out there, the All-in-one BBQ Multitool for just $14.99 from Amazon. Made from durable stainless steel, this tool has a spatula, tong, toothed tong, fork, launch control to release the food, and it sits up to prevent your grilling station from getting dirty. The All-in-one BBQ Multitool will take any dad and turn them into a master griller.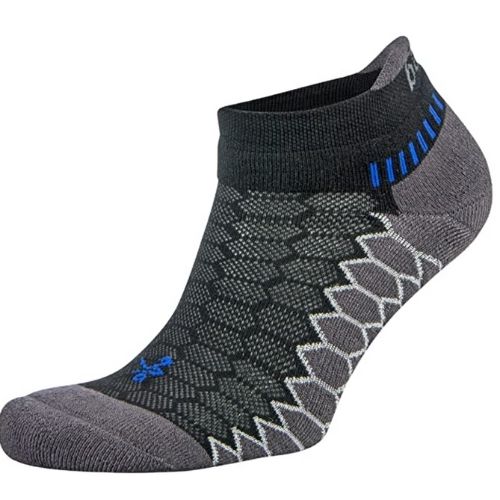 Running can be a great way to release stress and stay healthy. And, any runner will tell you the shoes and socks they wear are the most important gear. Balega has created the perfect running sock that provides moisture-management and comfort. A pair of these socks range from $17 – $20 and offers a design that minimizes friction for blisters and chafing. No matter if your dad is running on the streets, trail, or treadmill, these socks will support every step!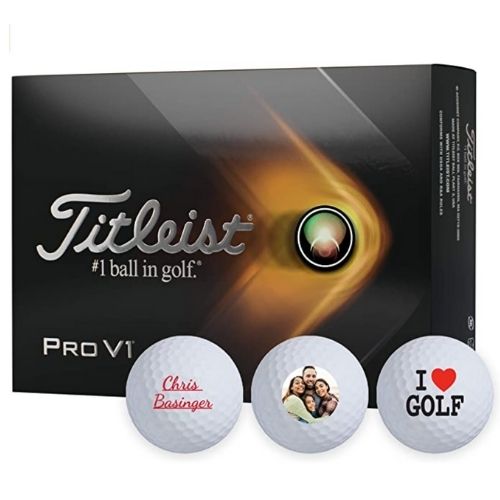 One of the best ways for a dad to relax is by golfing. Whether by himself, with friends, or with his kids, golfing is the perfect way to spend the day. With these Titleist Pro V1 Custom Golf Balls, you can get your dad personalized golf balls! For $74.99 you can personalize 12 golf balls with names, logos, sayings, and pictures for your favorite golfer. These golf balls are designed for longer distances and even more green side spin and control. They have a softer feel with the unmatched ball-to-ball consistency make them perfect for any golfer who takes their game seriously.  If you or your dad enjoy golf, you might also enjoy reading Our Ultimate Bucket List Ideas for Couples – one of the ideas involves golf!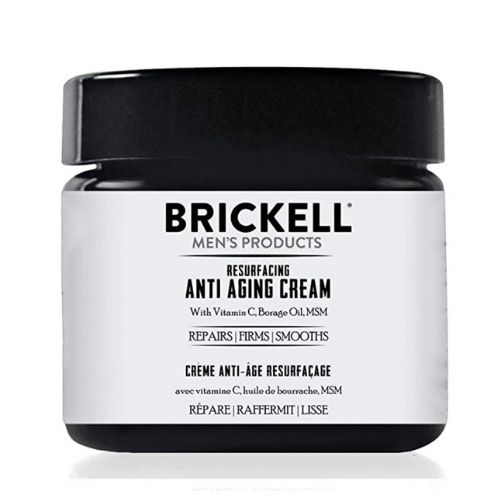 Let's face it, guys age differently than women. Even though I have a long skin care routine, men can do the bare minimum and still look great. If you know a dad who looks ageless, then you should get him this Brickell Men's Products Resurfacing Anti-Aging Cream to help keep his youthful look. You can get 2 ounces of this natural and organic vitamin C cream for dad for only $27.00. It effectively reduces the appearance of fine lines, wrinkles, skin spots, and aging, revealing younger, healthier skin while being easy and quick to use.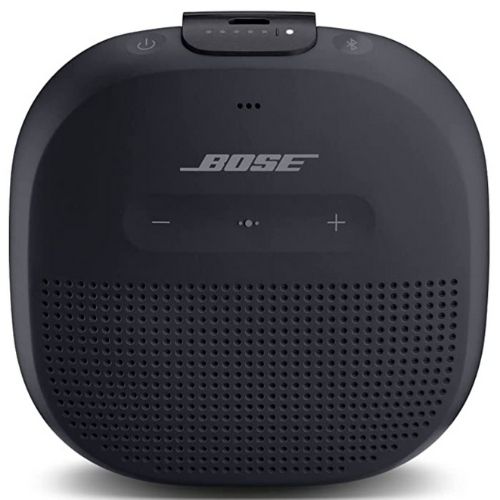 If you have a dad who loves listening to music or podcasts, then you need to get them the Bose SoundLink Micro Bluetooth Speaker. This Amazon Choice product is small, portable, and waterproof for only $119.00.  I know every dad will love the loud and clear sound for outdoor days, beach days, and camping trips. Don't just take my word for it, over 35,000 people have given this speaker a 4.8-star review!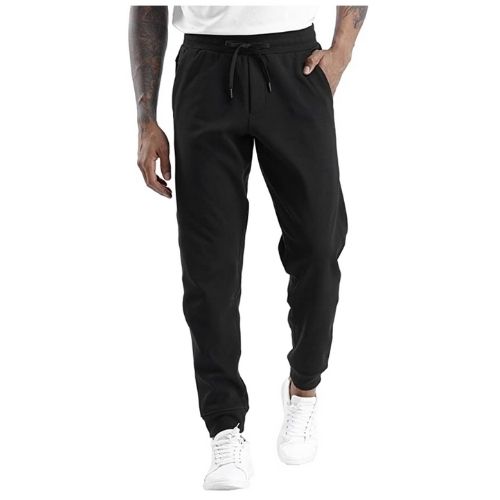 No matter who you are, working out and being active is a must to stay healthy and keep up with growing kids. THE GYM PEOPLE Men's Fleece Jogger Pants are the best joggers on the market. For $31.99, these lightweight joggers are soft, offer a comfortable feel and a stylish fit.  The elastic waistband can perfectly suit any waist, which allows all men to exercise comfortably.  Another great choice for dad from this Best Amazon Father's Day Gift Guide!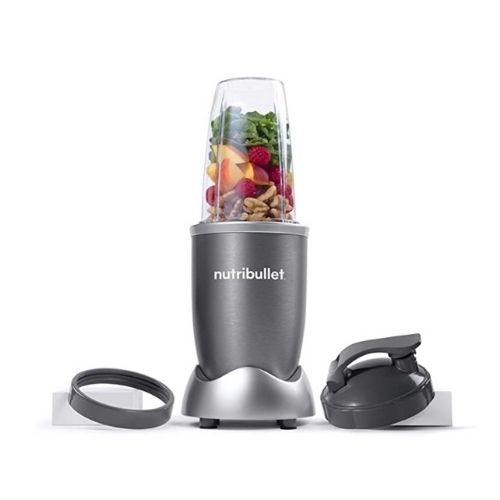 Any man who loves smoothies needs to step up their smoothie game by using this NutriBullet. This gift is perfect for Father's Day and is only $58.00. This powerful, stainless steel blender can take whole food like nuts, berries, and spinach and blend them into a perfect smoothie. The NutriBullet comes with a recipe book as well. Over 40,000 people have left positive reviews, and we know your dad will become a fan of it too.
I know how important dads are to all of us, and I wanted to make shopping for the most difficult person easy! Let me know in the comments which item off this Best Amazon Father's Day Gift Guide you are getting the dads in your life!
XO,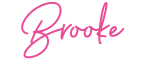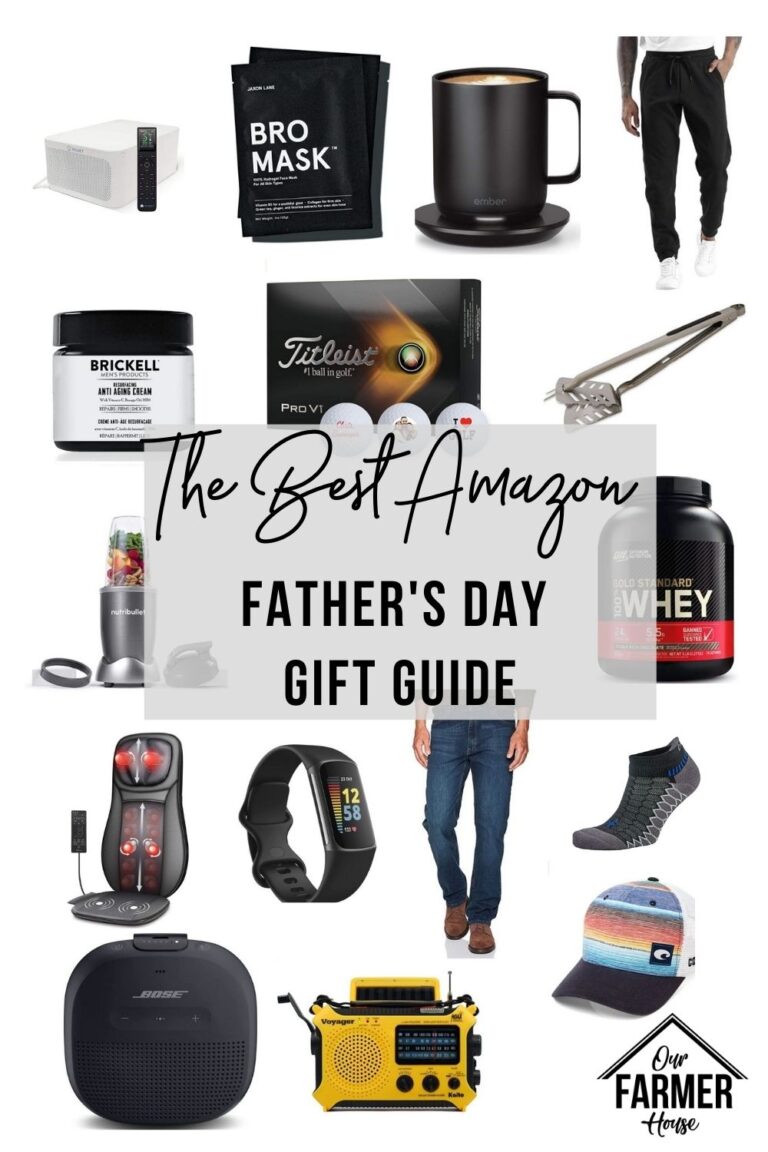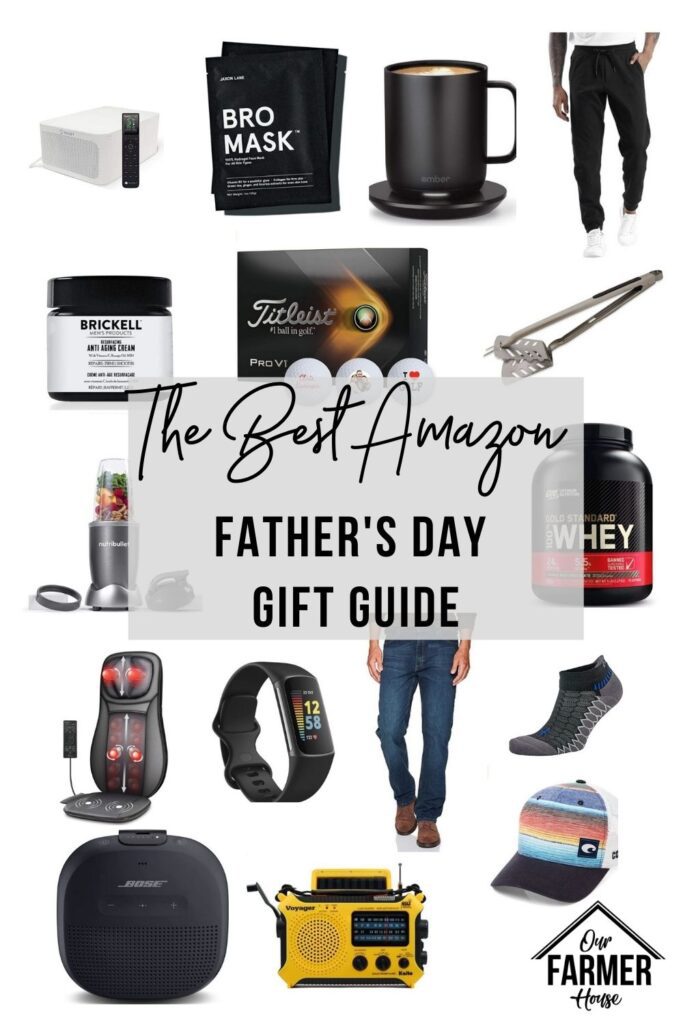 If you buy something using the links in our post, we may earn a commission with no extra cost for you. This helps support our website.