We've all been there. You're tired, you're stressed, and the last thing you want to do is get out of bed earlier than you have to.  But, if you're serious about your health and wellness, then it's time to make it happen!  Here are 5 Simple Steps to a Healthy Morning Routine that will start your day off right and set yourself up for success.
Get Your Body Moving
It's not always easy to fit exercise into your schedule, but it's vital if you want to be healthy. Because this is typically the thing I'm least motivated to fit into my day, I do my best to tackle it FIRST.  Even if it's 15-20 minutes, set aside time in the morning to do something active. This will not only get your body moving, but also clear your mind so that when it comes time for work or school, you'll be ready to go!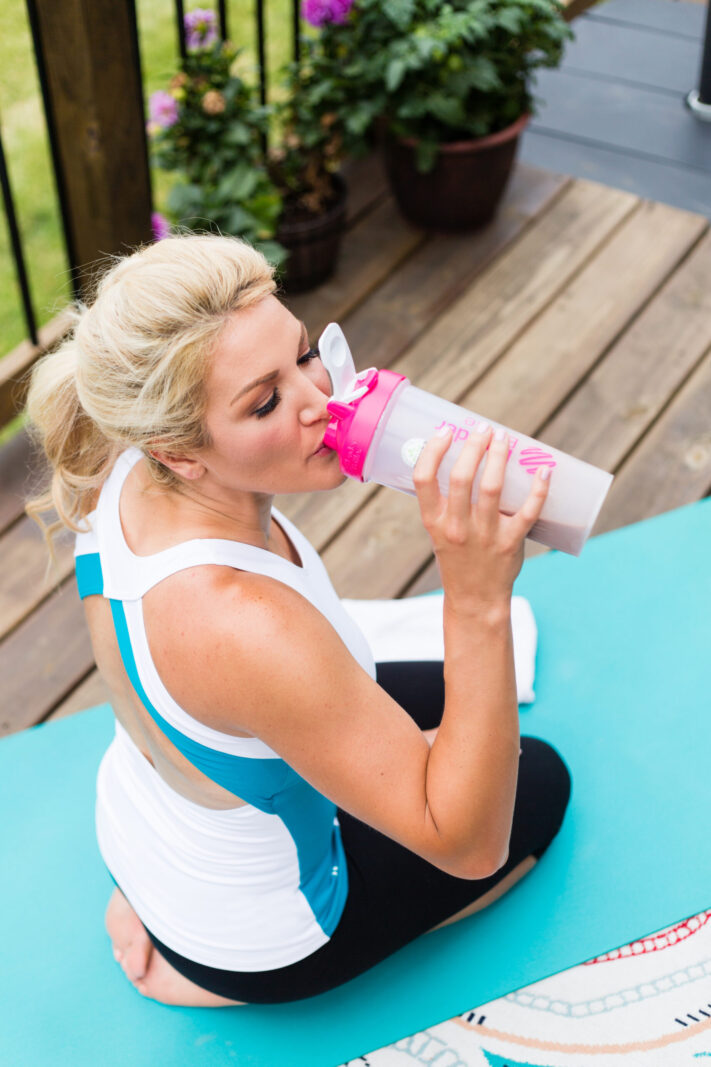 I like to time block 30 minutes for my workouts, because honestly, it takes me about 10 to wake up and apply myself!  If you don't have access to a gym (or prefer not to go), try a brisk walk around your neighborhood or jogging with a friend.  For those of you who do have a gym membership, going before others wake up gives you peace and quiet while getting your sweat on.
If you can commit to working out each morning, you'll feel energized and ready for whatever challenges come your way the rest of the day.
5 Simple Steps to a Healthy Morning Routine: Make a Healthy Breakfast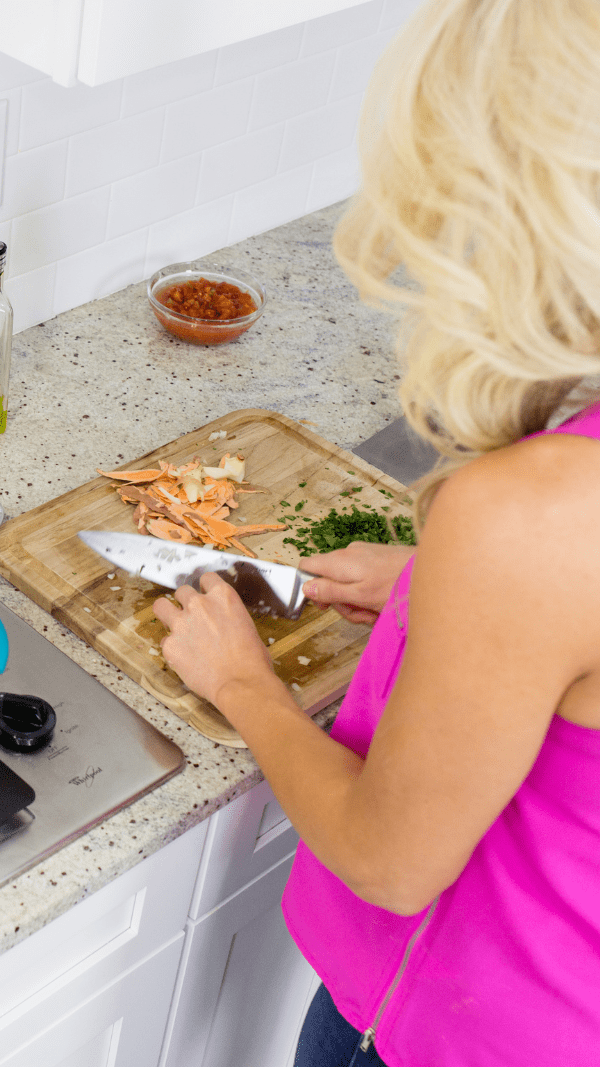 It wouldn't be a healthy morning routine without a healthy breakfast!  Starting every day with a healthy meal that includes protein and whole grains is vital to make that workout you just did pay off.  You'll also have plenty of energy throughout the day without having to rely on coffee or sugar-filled snacks.  Healthy breakfasts don't need to be complicated.  I like to meal prep on the weekends to save time, or throw together a quick smoothie in a pinch.  Some of my favorite make-ahead or quick morning recipes are:
Prepare Your Mind / Journal and Pray
It is essential that you take a few minutes every day to get your mindset right. For me, that's usually reading my Bible, praying, and journaling. There's something so sweet about keeping prayer journals and looking back to see the things I've prayed for come to pass.  If you're new to reading the Bible, I have a whole blog full of encouragement for you.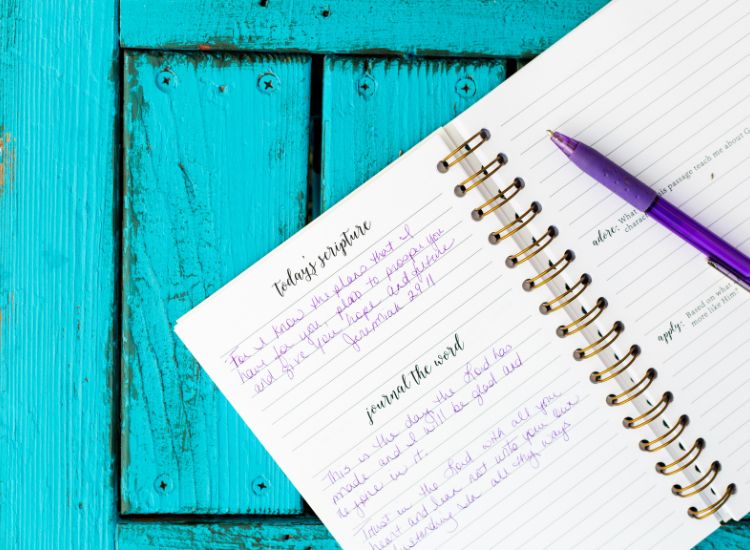 Another one of my favorite tools is affirmations.  Affirmations are positive statements that help you challenge negative thoughts.  When you repeat them often, studies show that you start to believe them!  An example of an affirmation would be:
"I am confident, smart, and getting better every day."
Repeating 2-3 affirmations every morning sets your mood for the day and does wonders over time.
5 Simple Steps to a Healthy Morning Routine: Review Your To-Do List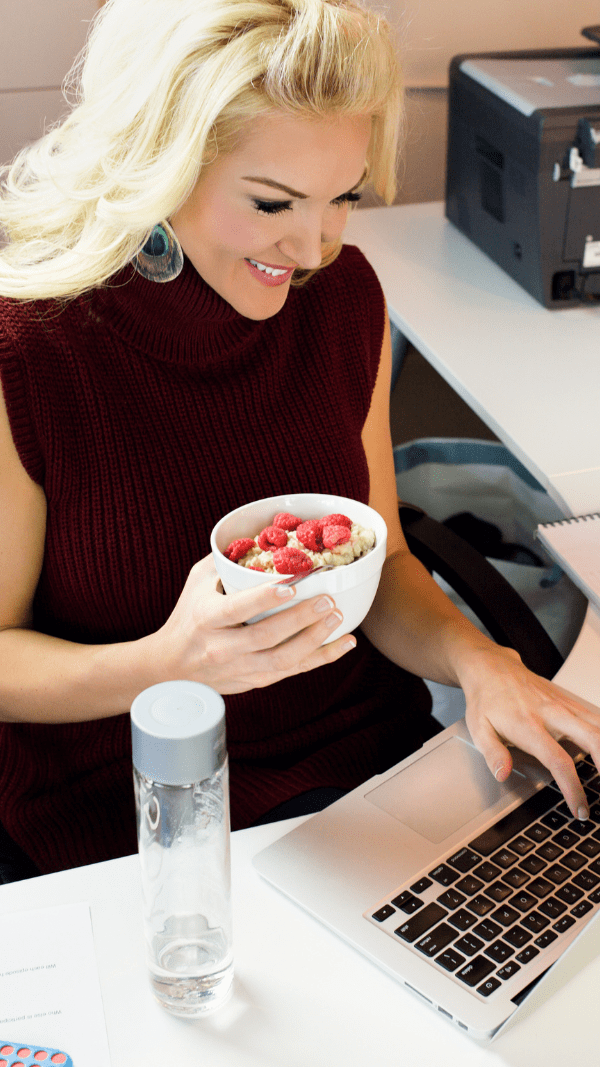 After I prepare my mind, I like to prepare for the day, which means reviewing my to-do list.  This allows me to sit down and quickly time block how long I think each task will take. I also rank them in order of importance, so if I can't achieve them all, I know what can move to tomorrow.  Knowing what's ahead and mapping out the day can help prevent those overwhelming feelings that hold us back. I highly encourage you to give it a try and let me know how it goes!
Ease Into Your New Wake Up Time
The last step in creating a healthy morning routine is to ease into it.  Start by incorporating one thing each week so you can get used to waking up earlier.  If working out is on the top of your list, start there.  If you try to change too many things at once, you're less likely to achieve them long-term.  Instead, take one step today, and then add another step in a week or two.  Give yourself grace as you grow into it – progress is better than perfection!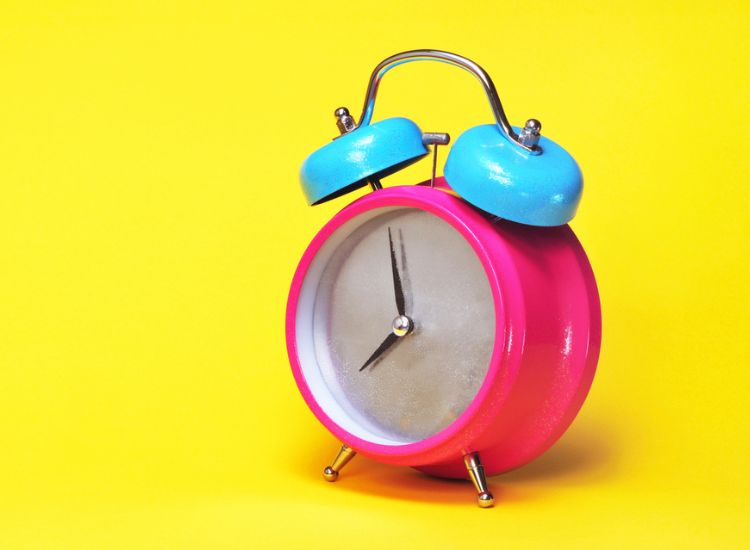 If you follow these 5 Simple Steps to a Healthy Morning Routine, you'll be set up for daily success before you know it!
What does your morning routine look like and how long have you kept it going? Let me know in the comments or DM at @ourfarmerhouse!