Couple's Bucket List Ideas:
Did you know that working through a couple's bucket list can take you beyond the routine of everyday life and remind you of what it felt like when you were dating? Remember when you made an effort to try fun and intimate activities together?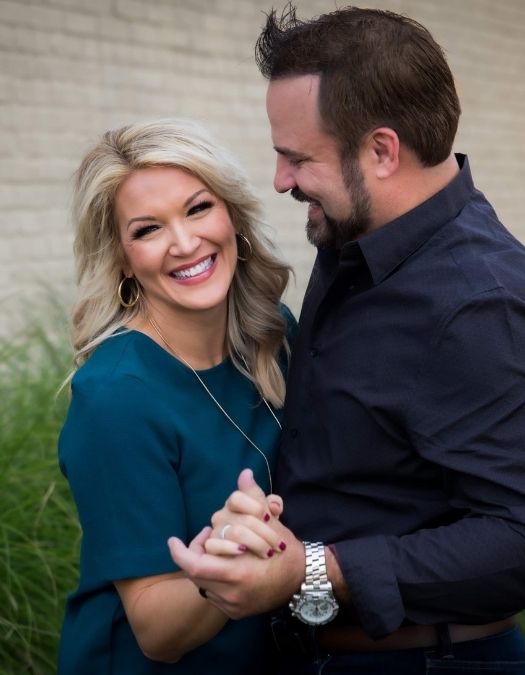 The Importance of Putting Your Marriage First:
If there's one thing that Daron and I both learned from this past year, it's the importance of family, specifically our marriage and the relationship we have with each other.  We've realized that investing in our marriage is setting an example for our children to follow. We want them to see us putting our relationship first and spending quality time together. They need to see what it looks like for mom and dad to be in love, putting God first and then each other, and being happy.
For parents, though, time spent with the children can sometimes completely overtake couple time. While taking care of the kids, work, ministry, and overloaded schedules, we realize that making time for regular connection with your spouse can be challenging.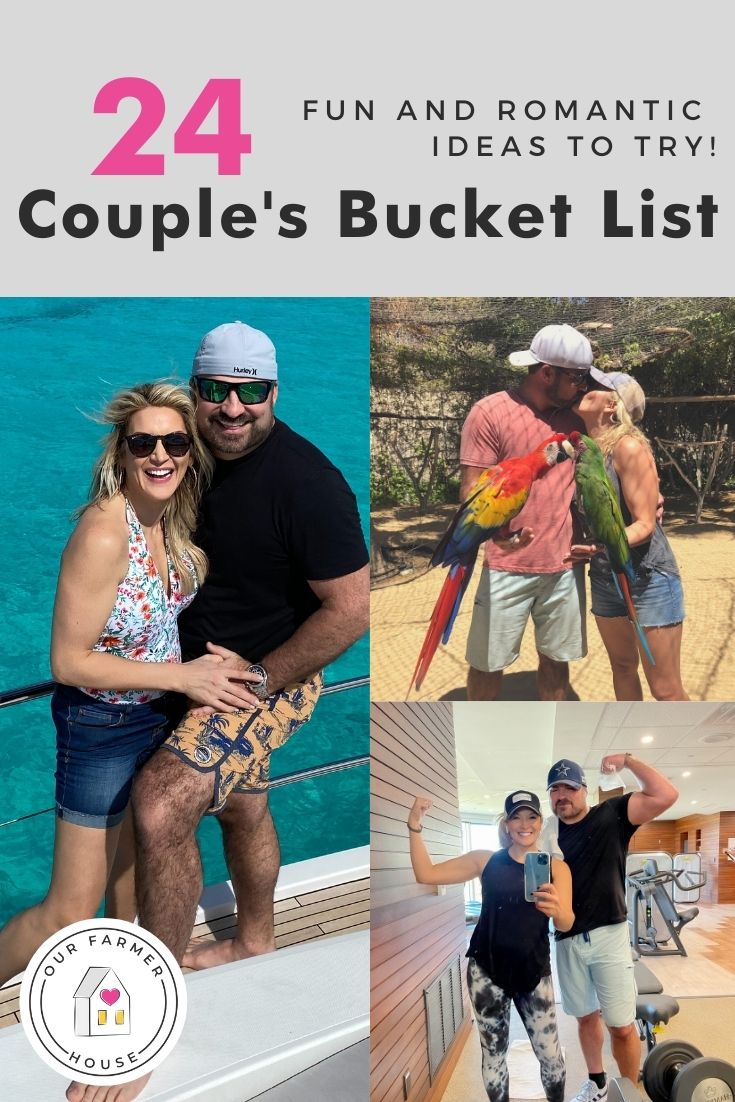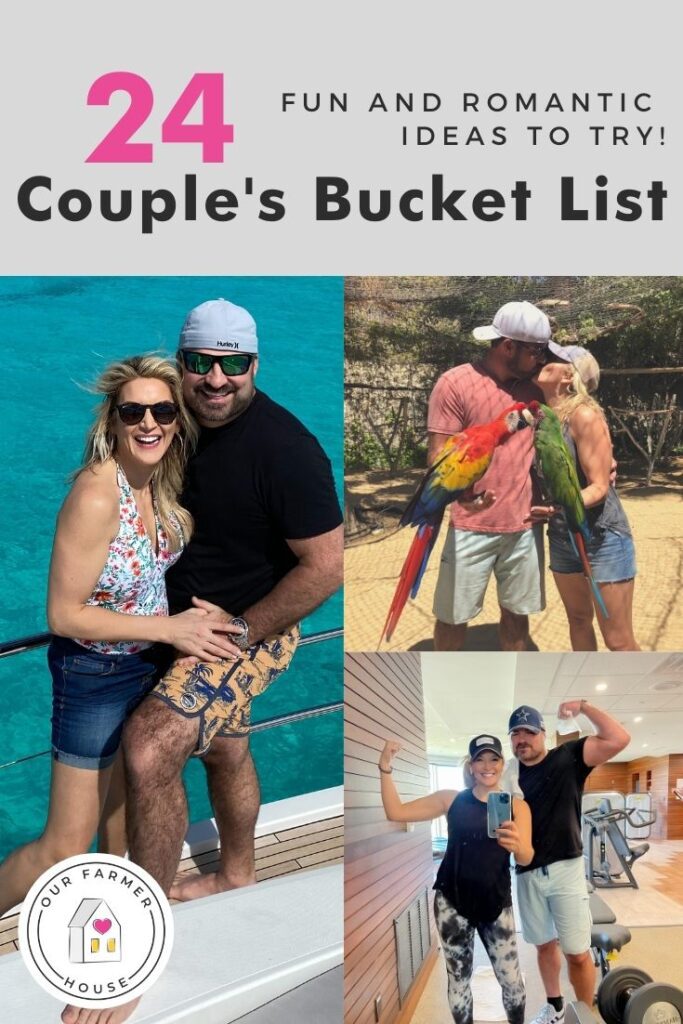 Creating and Completing a Bucket List for Couples:
Making a bucket list for couples can help ensure you don't neglect your relationship amidst your taking care of the kids and the routine of everyday life.  These ideas and activities will help you have fun with your spouse and foster intimacy, both of which are essential to a lasting and satisfying relationship. After all, there's no better way to invest in your marriage than by spending quality time with each other.
I have included several couple's bucket list ideas, many of which can be done at home for free on a small budget. I suggest trying all of the suggestions and work to make them your own. Print out this list or make a list of your own of the suggestions you want to try.
Bucket List Goals for 2022:
Make Date Night a Weekly Priority
This couple's bucket list suggestion is number one on our list for a reason! We believe it's one of the most important things you can do as a couple to keep the romance alive.  I joke with Daron often that I don't ever want to stop "dating" him. We make an effort to go out on at least one date night each week. Whether it's dinner at a new restaurant, an impromptu lunch or breakfast date, or a surprise dinner at home, make an effort to plan a special date night each week.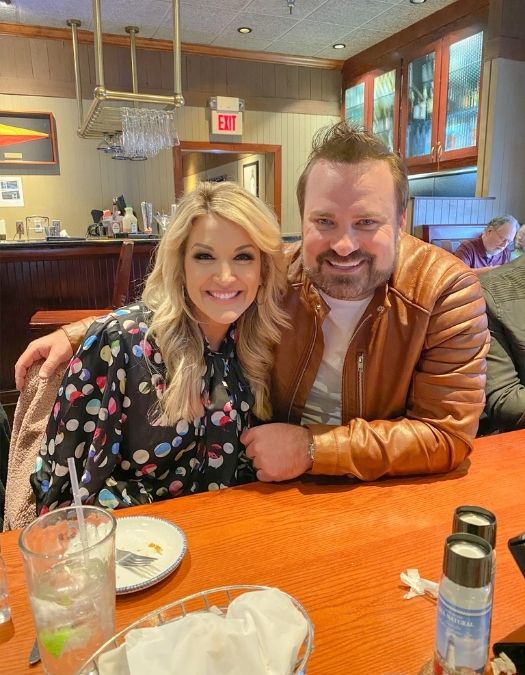 Find a Hobby that you Both Love and Enjoy Doing.
Early on, when we were dating, one of the hobbies that Daron and I realized we both enjoyed was golfing. We love getting out on the course for a fun afternoon of golfing, laughing, and playfully competing with each other. While neither one of us is very good at golf, we both are competitive and like a good challenge.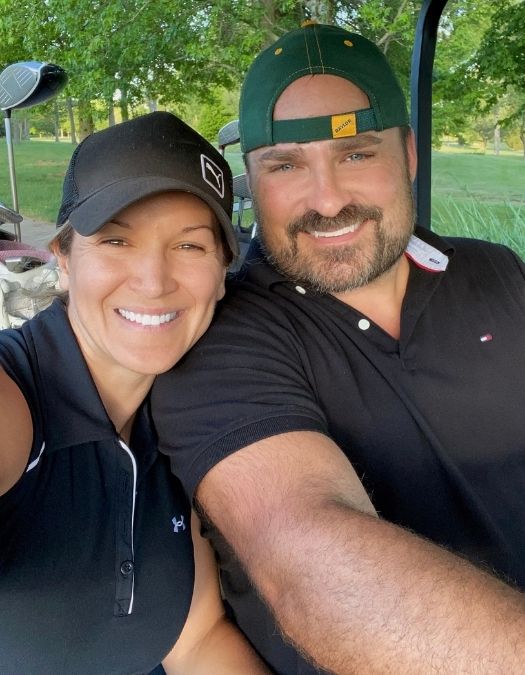 Daron also enjoys playing tennis, and this is another hobby that I was happy to invest time in learning how to play so that we could spend quality time together doing something that he enjoyed.  I encourage you to take the time to find out what hobbies your spouse enjoys. If you've never tried it before, take a lesson, read a magazine, watch a YouTube video and find out if it's something you can both do together. Don't be afraid to try new things!
Pray and Worship
Hands down, this is our number one suggestion if you are looking to foster intimacy with each other and take your relationship to the next level. I fell in love with Daron because of his heart for prayer and worship.
In case you're reading this and wondering how to make prayer and worship a part of your relationship, I would suggest starting by having a conversation about prayer and worship.  Maybe for you, it starts with praying together before bedtime or turning on a worship song while holding hands and just worshiping together. Or perhaps it's praying and encouraging each other over text and sharing a worship playlist that you both enjoy.
Don't set limits and let God lead you to a deeper level of intimacy with each other through prayer and worship in your relationship this year.
Watch the Sunset
There's something so special about watching the sunset together on a clear evening. For us, it's a visible reminder of the beauty of God's creation, and it brings our hearts to a place of gratitude.  Recently we went to the beach, and this was one of our favorite moments on vacation.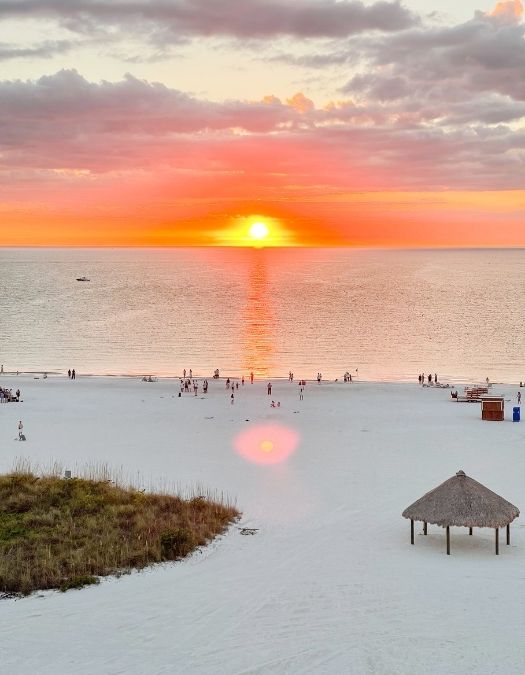 Take a Vacation or a Mini Trip Away Just the Two of You
Speaking of vacation, this is by far our favorite couples bucket list idea! Daron and I love to travel together. At the beginning of each year, we make a master calendar of all of our family vacations and prioritize at least one break for just us. Taking a vacation with only the two of us allows us to be away from our everyday lives' distractions to focus on our marriage, have fun together, and reconnect.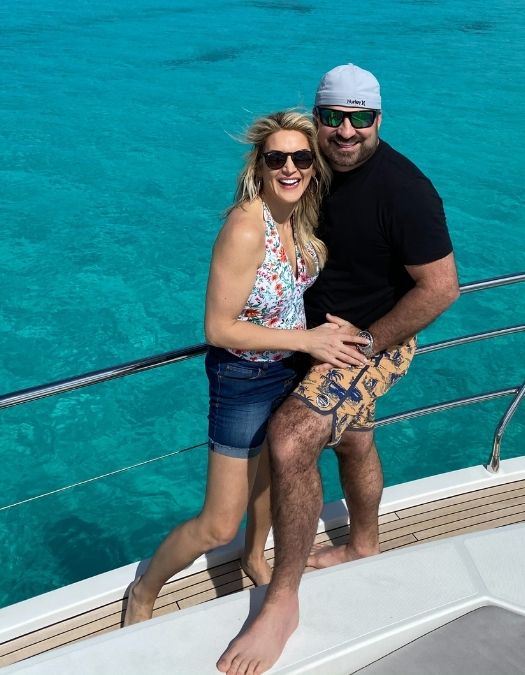 Find something you Both Love and Make it Part of Your Everyday Routine.
The thing that we both love and is part of our everyday routine is drinking coffee. It's like our thing. We wake up and make each other coffee, or we go out and get coffee together. Having a cup of coffee together allows us time to talk, catch up, and enjoy good conversation.
Walk on the Beach
There's almost nothing more romantic than taking a walk on the beach together! While we don't have a beach close enough to drive to, we take every opportunity we can, when we travel, to wake up early and go for long walks on the beach. We hold hands, look for seashells, talk about our dreams, and take in the beauty and sounds of the ocean.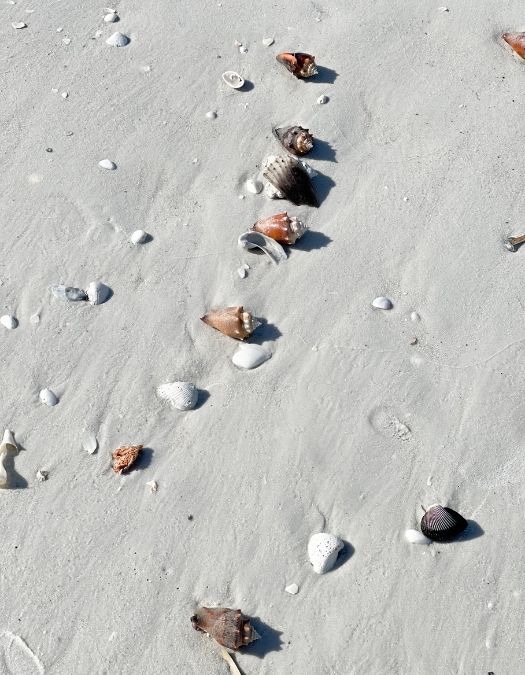 Workout Together
This idea can sometimes be more challenging than some other suggestions on the list, especially if you or your spouse aren't already into a regular workout routine. However, if you are open to working out together as a couple, it makes working out more enjoyable. Plus it's a great way to spend time together. I've also found that it's easier to hold each other accountable when you work out together.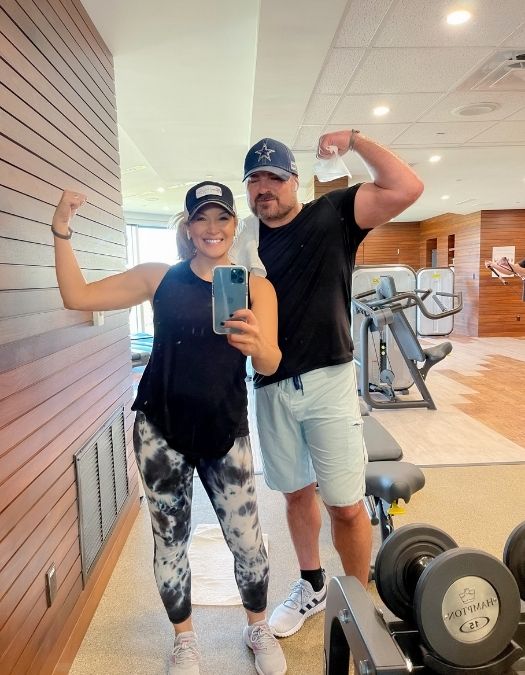 Daron and I try to mix up our workout routine by taking new workout classes like Orange Theory and Yoga. We also enjoy running and walking together.
Have More Sex
Do I even need to give a reason why? Numerous studies have shown proof of the emotional, physical, and relationship benefits of frequent sex.  But did you know that higher rates of sexual activity in a marriage relationship lead to positive changes, such as lower blood pressure, reduced stress, greater intimacy, and even a lower divorce rate? Make an effort to talk about your sex life together and schedule more time or intimacy.
Go to the Zoo, Museum, or Aquarium
Most cities have a zoo, museum, or aquarium, or there's one in driving proximity that you and your spouse can go together without the kids. You will be surprised at how enjoyable and romantic these activities can be when it's just the two of you together.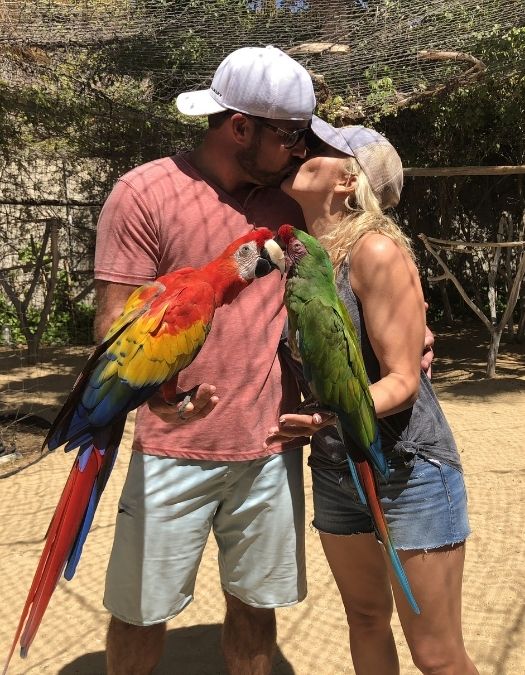 Find a Marriage or Self-Help Podcast
When I met Daron, he introduced me to the "Marriage Today" Podcast with Pastor Jimmy Evans, and we've been listening together ever since. When we have a conflict or argument, it's great to go back into the archives of this podcast, and both of us listen to a teaching episode that can help us see past our differences and get back on the same page.
I'll also send Daron podcast episodes from other thought leaders and influencers that I listen to, and he does the same. I think having an open mind to listen and learn together can help make your marriage stronger.
Host a Party
There's Something fun and exciting about hosting a party together for friends or family. Daron and I love hosting at our house, and we share in the responsibilities by working together. I usually set the menu and make a list of to-dos of everything that needs to get done. Then we divide and conquer to maximize our time and efforts. During the party, we both work as co-hosts to make our guests feel welcome and enjoy themselves.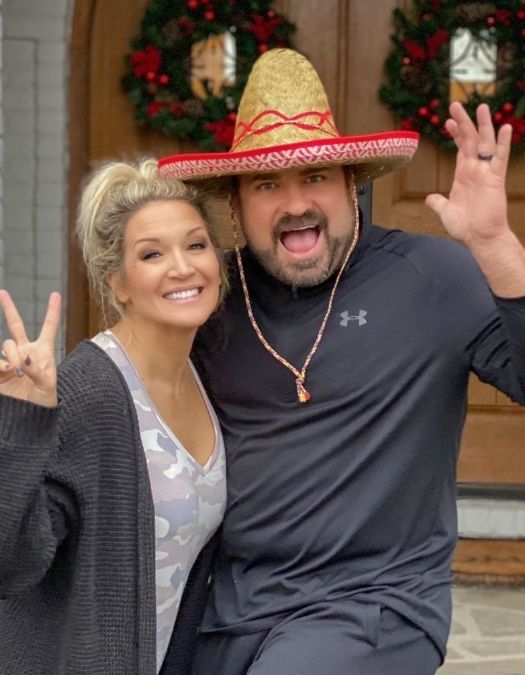 Cook a Meal Together
Plan a date night at home and cook together! This couple's bucket list idea is one of our favorite ways to spend a date night at home.  We pull a few of our favorite recipes, one usually involves the grill as this Daron's strong suit, and we work together to meal prep and prepare a delicious dinner. The teamwork continues after the meal as we tackle dishes and clean up.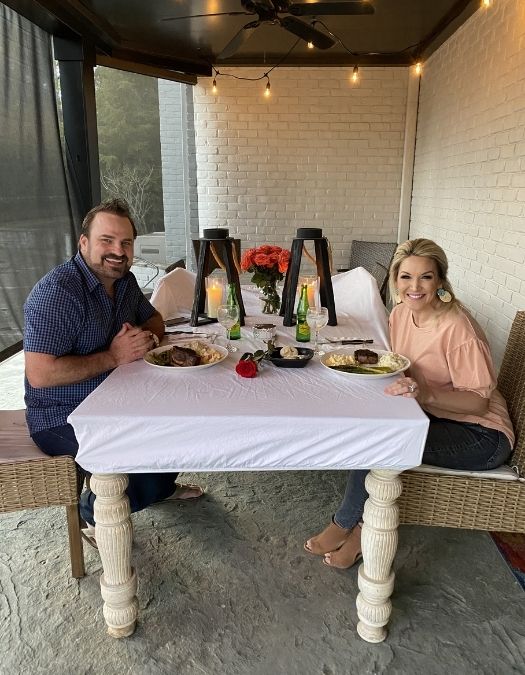 You can make dinner extra special by dressing it up with candles and taking it outdoors.  To read more about How to Have a Fun Date Night In, Click Here.
Dream Big!
I'm a big dreamer and goal setter. I love making vision boards, journaling, and talking about my dreams often. When Daron and I got married, we needed to plan together for our marriage and our family.  We like to to take time during our vacation or set aside a few days a year to vision plan and talk about our goals and dreams for the next year. We also are very supportive of our dreams and plans. Daron has greatly influenced me in demonstrating what it looks like to support and encourage each other's goals with kind words and prayer.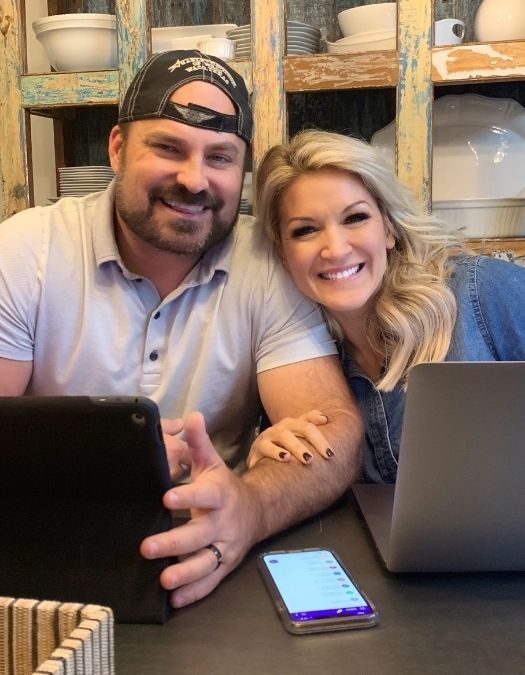 Find a Favorite TV Show to Watch Together.
For the longest time, Daron and I were so busy that we never watched TV. But then COVID happened, and suddenly everything slowed down, and that's all we were left with, haha.  While I don't suggest spending lots of time in front of the TV, I do think having 1-2 shows that you both enjoy watching can be fun and can bring you closer together as a couple.
We've found that instead of going into separate rooms and working on our computers or watching shows by ourselves, we started to look forward to connecting over watching our favorite TV shows together. We enjoy watching "Designated Survivor," a new series called "Virgin River," and if in doubt, we always find Something on HGTV.
Hold Hands
Yes! Whether you're in the car, watching a movie, walking in the neighborhood, or sitting together at church, make an effort to hold hands. There's something intimate and encouraging about the smallest touch of having your spouse's hands connected to yours.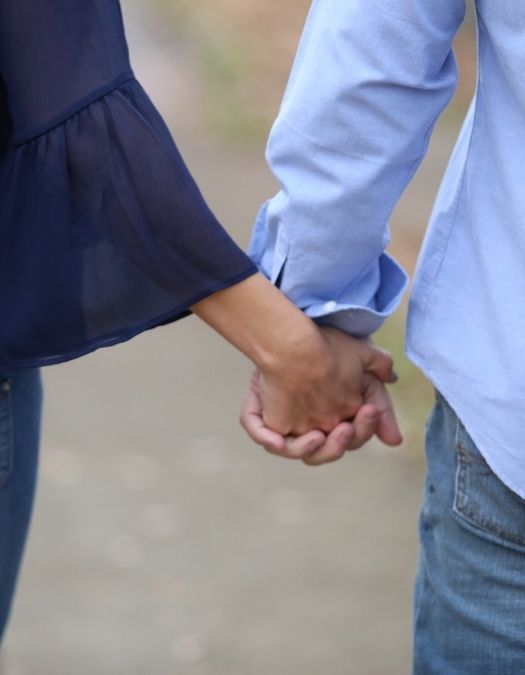 Create a Music Playlist with Your Songs
We have a music playlist on our phones called "B&D Favorites." It's a list of all of the songs that have special meaning to us, from the country songs we texted each other while we were dating, to our wedding songs, to love songs that make us think of each other. Daron and I are always adding to our playlist, and it's fun to turn it on when we're sitting outside, hanging out in the house, or going on a walk.
Kiss Everyday
Did you know that when you kiss, it boosts your 'happy hormones'? Kissing triggers your brain to release a cocktail of chemicals that leave you feeling good and excited. These chemicals include oxytocin, dopamine, and serotonin, making you feel euphoric and encourage feelings of affection and bonding.  Not only that, kissing every day has health benefits too! A long and passionate kiss regulates your heartbeat, reduces cholesterol levels, and lowers blood pressure by dilating your blood vessels. Just some other reasons why you should add this couples bucket list idea to your everyday.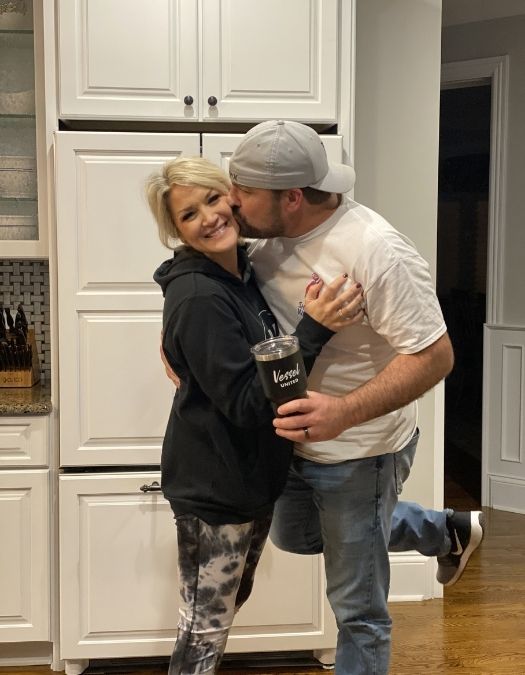 Turn Off Your Cell Phones
This couple's bucket list idea is something new for us, and it's made a big difference in our bedtime routine. After we put the kids to bed, we put our phones up and on the chargers for the night.  Not only has putting our phones away given us more time to talk and connect before bedtime, but we've found we get more rest without unnecessary distractions.
Take a Drive
Turn on your favorite playlist and pack the drinks and snacks and go for a drive for the day. Map out a few pit stops and maybe even plan to have a picnic lunch. This couple's bucket list idea is a great and inexpensive way to reconnect and get away to spend time together.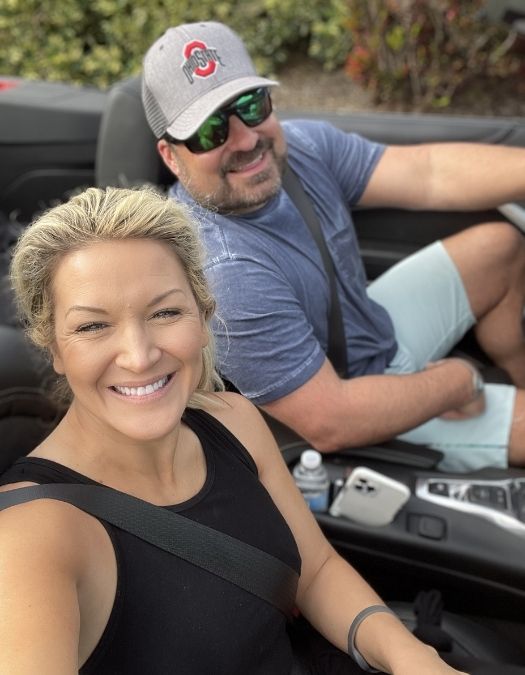 Play in the Snow
If you live in a cold-weather climate that gets the occasional snowfall, don't wait to get your boots and jackets out. Go outside for a day of sledding, throwing snowballs, and build a snowman together.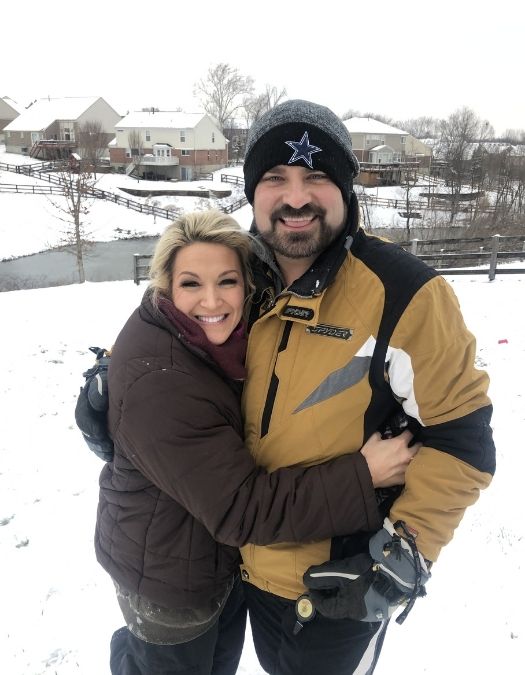 Tackle a Home Remodel or Home Project
Even if your spouse isn't into construction like Daron is, taking on a home remodel or home project together can be a great way to spend time with each other while also improving your home space.  Whether it's reorganizing the basement, planting a garden, staining the deck, or remodeling that master bathroom that you've been dreaming of, make it a priority this year to tackle the project and work together.
Go to a Ballgame or Sporting Event
While this activity was more of a challenge in 2020, we hope and believe that sporting events will come back this year. Even if that doesn't happen or you cannot attend your favorite team's game in person, make a point to watch the game together.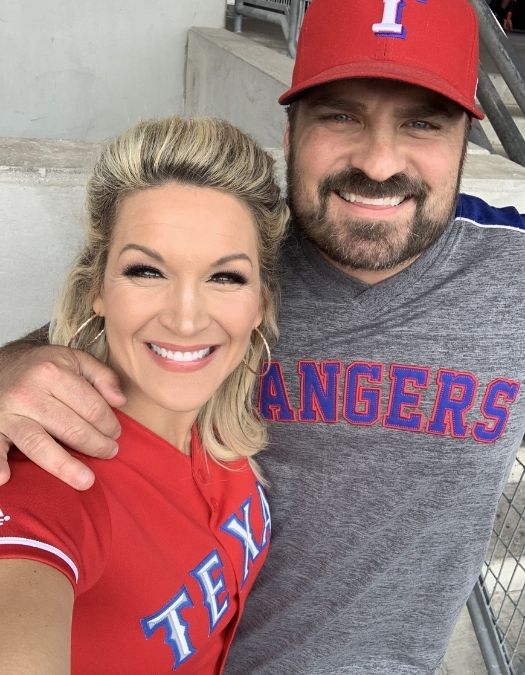 Say Thank You
Saying thank you and showing your appreciation for each other is probably the easiest, most inexpensive, and impactful way to increase intimacy and build a relationship with your spouse. You can use your words, send texts, write note cards, leave sweet post-its, or make something special for each-other to show your gratitude. Make it a priority this year to tell your spouse often what they mean to you.
We hope you've enjoyed these couple's bucket list ideas, and after reading, you try a few of them out in your marriage! Please comment and share your favorite and any other suggestions you have to spend more time together with your spouse.
XO,