When couples are planning a date night they typically think of the usual suspects: dinner, a movie, or maybe some coffee or shopping. For the more adventurous, perhaps a walk along the beach, miniature golf, or a hike through your local park might be more appropriate.
But what happens when going 'out' on a date isn't possible? Do finances have you a little cash-strapped? Maybe the babysitter called at the last minute and cancelled. Or, if you are in our present day of 2020, the coronavirus has you on major lockdown! There is good news for you: you don't have to cancel that date!  There are lots of fun date night ideas that you can enjoy without ever leaving your home.
Note: If you have children and they are older, feed them an earlier dinner and then send them upstairs for a movie and they can put themselves to bed. If you have younger ones at home, start your date night once they are asleep for the night. Different seasons of life may require you to be a little creative, but remember: it's just a season.
Here are a few our favorite date night at home ideas to make your night in just as fun as your night out.
Dinner together.
Yes, we emphasized together because in our day and age, couples are so busy that they are eating dinner together on a less frequent basis than before. In this interesting study done in the United Kingdom, statistics show that couples or partners who eat together are happier and more fulfilled in their relationships. So put the phones on silent (and out of arm's reach), look each other in the eye, and have an actual conversation while you enjoy your meal.
You can even make the night a little extra special by dressing up the table with candles and flowers and set the mood with music and soft lighting.
For some great questions to get conversation flowing, visit Focus on the Family's suggested list.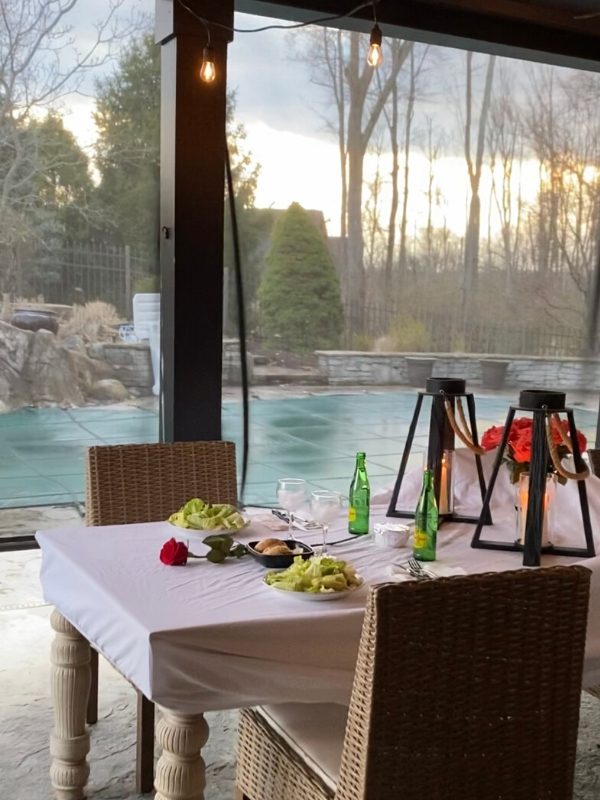 Cook in or take out.
This one depends on personal preference. Some couples enjoy cooking together, so the preparation of a great meal is an experience in itself. Take time to plan a nice menu, select the ingredients together, and enjoy cooking side by side. If you are looking for some easy and delicious recipes to make together, check out our recipe index.
Other families (ie. stay at home moms or dads) can't wait for a night off from the kitchen. In this case, take out or delivery would be the best option. With the invention of GrubHub, DoorDash, PostMates, and UberEats, you can have almost any type of food delivered right to your door! Either way, put on some background music and enjoy each other's company while you eat.
Games!
Some couples are competitive and they love to have fun, so grab your favorite board, trivia, or card game and make it a part of your evening together. You can even have prizes, such as each person's favorite dessert or 'chores' the loser has to do for the winner.  In our case, Daron is extra competitive and is always up for  game night as long as a good prize is up for grabs!
[show_shopthepost_widget id="3958940″]
Lights out.
This is more to help set the mood, but it can seriously change the way you interact with your spouse. Pretend that the electricity is off for the evening. Turn off all the screens, light some candles, light up your fireplace, snuggle up, and plan for a relaxing night ahead. You can even turn this type of evening into a spa experience, complete with a soak in the tub or massage.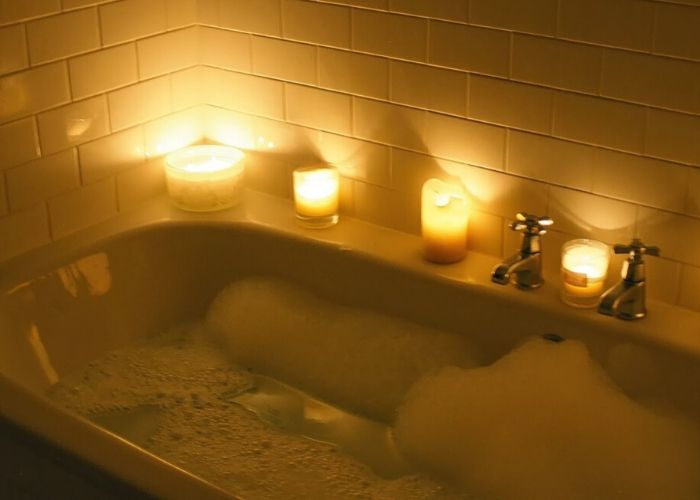 A planning night.
Sometimes date nights are the perfect time to talk about the future and the 'have tos' that inevitably come with being an adult. Having a designated time to talk about those issues is not only important, but necessary. It definitely doesn't have to be boring, either. Spice it up by including your favorite desserts, beverages, or 'splurge' foods. It's a good idea to have a list of items to get through or to set a timer so your whole evening isn't spent planning ahead.  I love these nights that we get to dream big together, they're my favorite!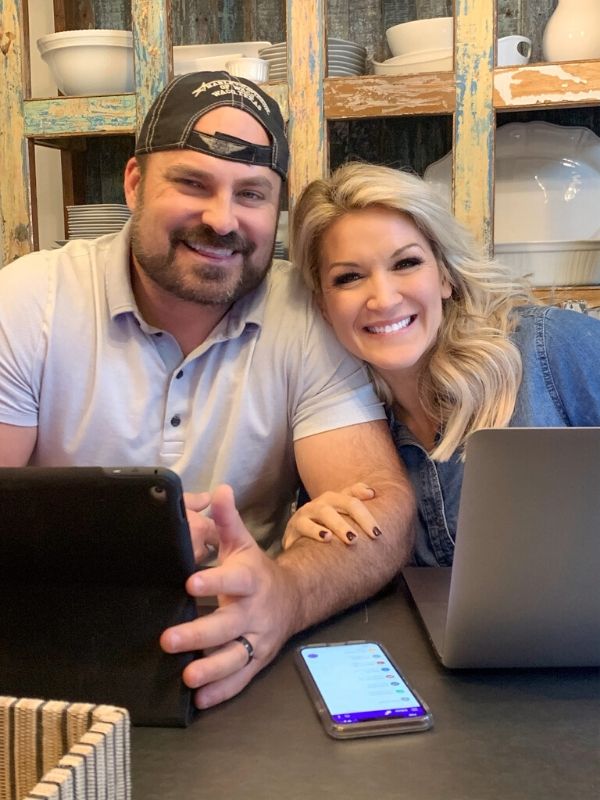 Viewing party.
Let's be honest. Sometimes you're simply too tired for anything other than ordering take out and watching an episode of The Office. That's understandable and more common than you may think. Make sure to still enjoy dinner engaging with one another and not while watching a show or movie. When you do pick your flick, make it fun with popcorn and your favorite movie-theater candy, you can even make your own DIY Movie Night Charcuterie Board!  Click here to learn how to make your own movie night charcuterie board.  Also if you need help picking a movie, we've got a list of 28 of our favorite watch at home movies here.  With any luck, you'll both still be awake by the ending credits!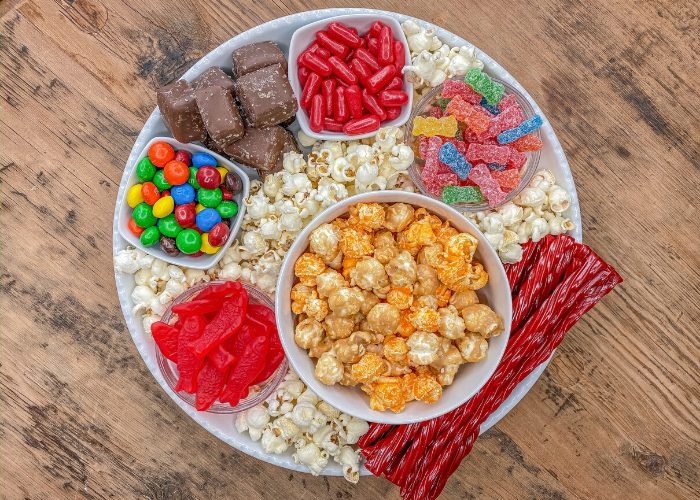 Date Night Encouragement
It's important to set time aside to invest in your marriage. Acts 2:42 gives us insight to the earliest days of the church and how they interacted with one another:
'They devoted themselves to the apostles' teaching and to fellowship, to the breaking of bread and to prayer.'
Fellowship and eating together are two main components of healthy, biblical relationships. How much more in our marriages should we be intentional about creating the time to be engaged with one another? Whatever your time together ends up looking like, may it be focused on each other and how you can move forward in your relationship to bring glory to God.
We hope you enjoyed these suggestions and we would love to hear others ideas that you and your partner have date nights inside? And tag a pic and share your date night at home @brookeanddaron
Inspiration for this post was shared by Brooke and Daron Farmer with Rachel Urbina