If you don't know by now, the Farmer family loves football! Today I'm sharing an update on Eason's first tackle football season, and keep reading to learn more about why we love football and how we do game day as a family.
We spend almost all of our weekends attending and watching football.  And if you are around Daron for more than 10 minutes, you might hear him reliving his football glory days as an all-state linebacker in Texas. He was also the kicker and punter for his high school team, and these skills came in handy as he got to teach Easton how to do the same for his team this year.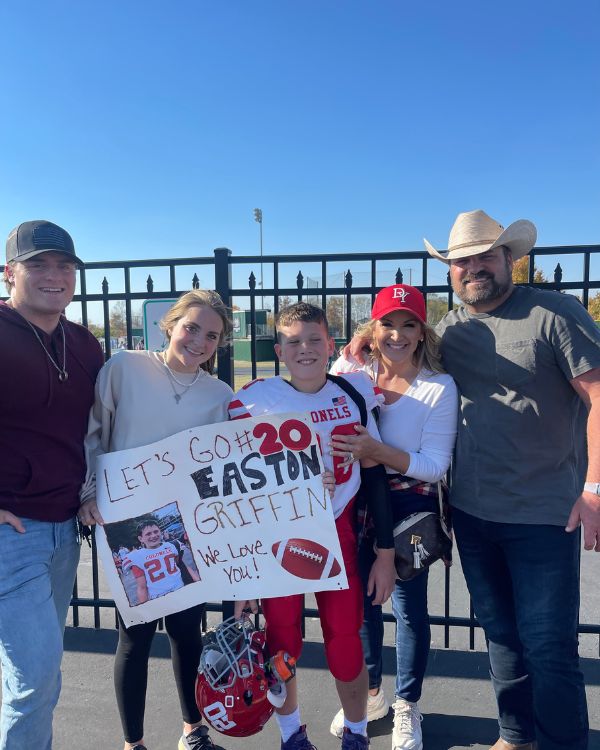 And Easton isn't the only son to play football, as we spent years cheering on our older son Ethan who also played this favorite family sport. We were there every Friday night, ensuring he knew we were his biggest fans.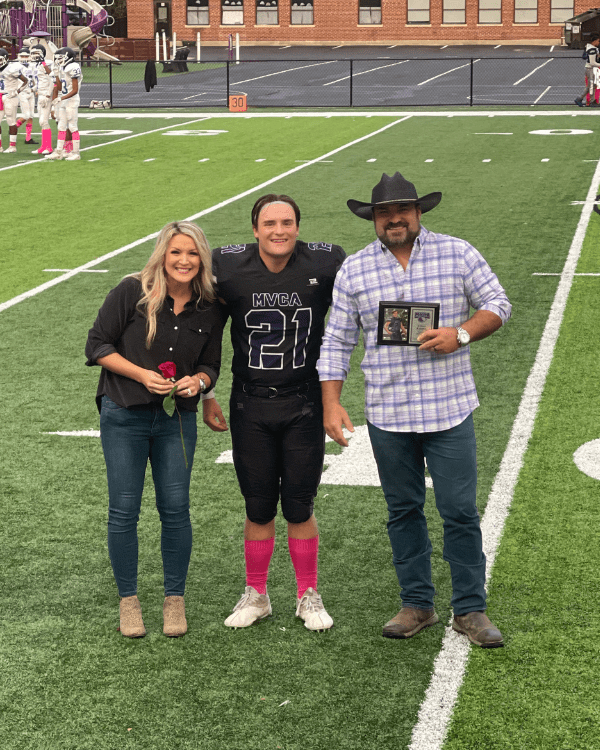 And I'm no stranger to football as one of my favorite memories to this day is getting to cheer for the Cincinnati Bengals during Monday night football. I would say we are definitely a football family.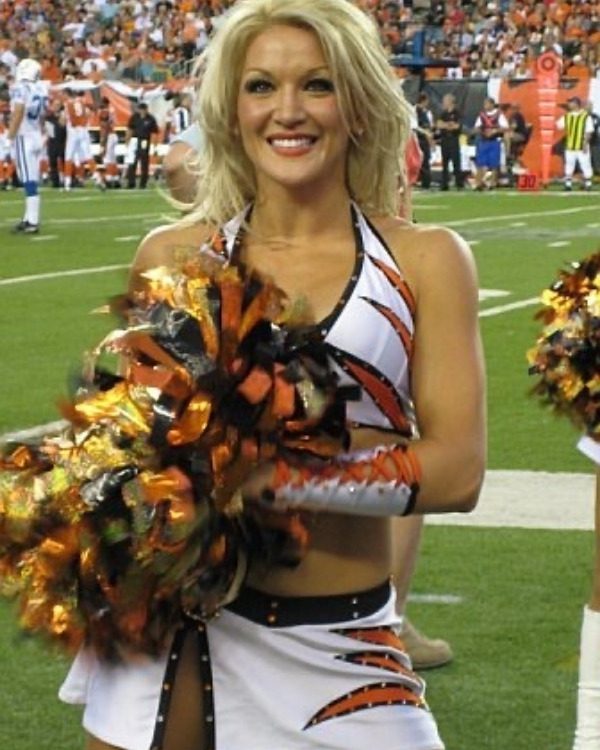 Eason's First Season Playing Football
Now that our younger son Easton decided to play tackle football for the first time this season, we have been ever more engaged as a football family, especially because his team won their division and made it to the Super Bowl. We're so proud of him and his team.
But I have to be honest in that I think we were all a little surprised that Easton ended up liking football as much as he does, not because he doesn't like sports but because it's such a physical sport with the tackling and then the summer practices in full pads out in the heat, I was unsure if this was going to be something he enjoyed.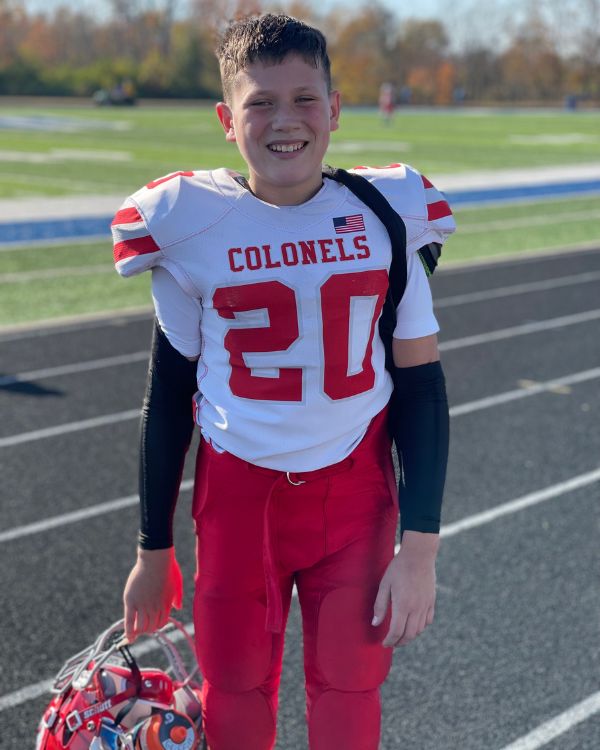 But wow, were we all wrong! Easton not only enjoyed playing football but quickly discovered after the first game, running the ball in for 5 touchdowns and kicking three field goals, that this was his new favorite sport!
Why We Love Football
For the Farmers, football brings us together. It's like a family reunion every week because our extended family who lives nearby comes out to support him. As a proud auntie, one of my highlights is seeing all the new babies in the family.
Look how cute baby Nora is with my brother-in-law JD, keeping the sun out of her eyes.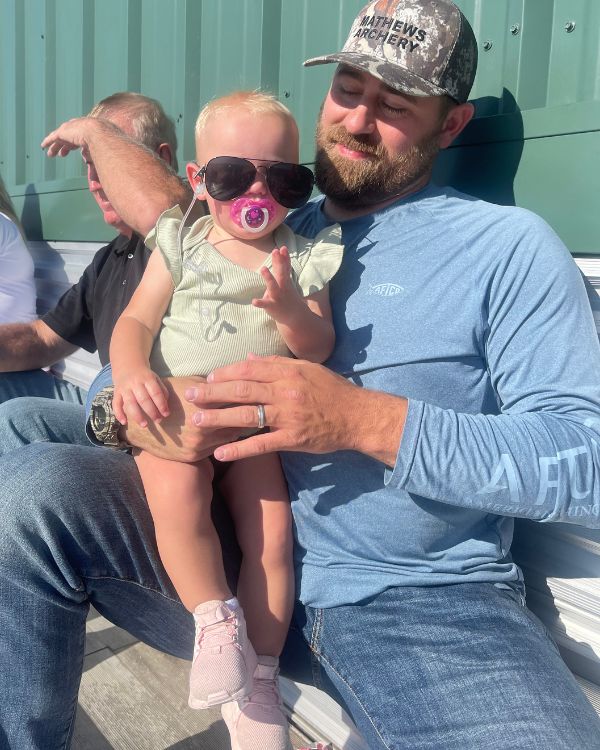 And my youngest niece, London, as she cheers on the boys with Nana, who is also a super fan.  She and my sweet dad didn't miss a game all season.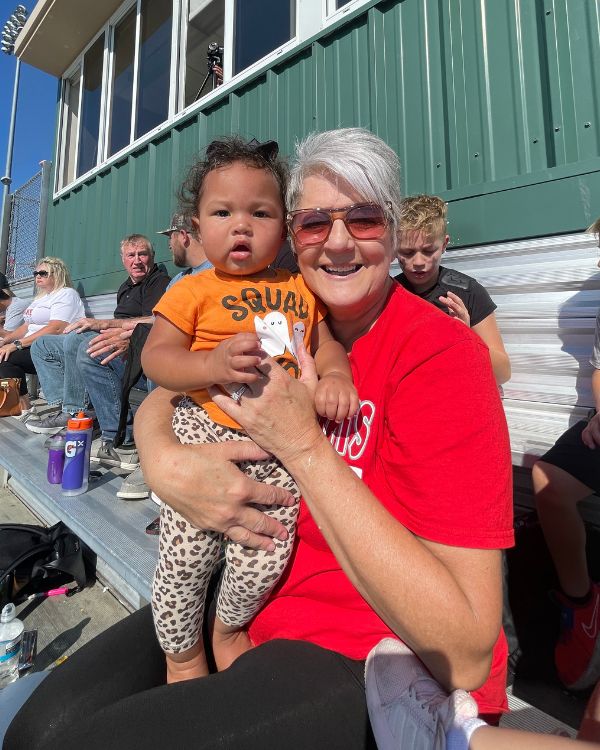 We also love to support my nephew, who is just two years younger than Easton. He played in the division under Easton, and it's been so fun to see the boys both experience their first tackle football season together.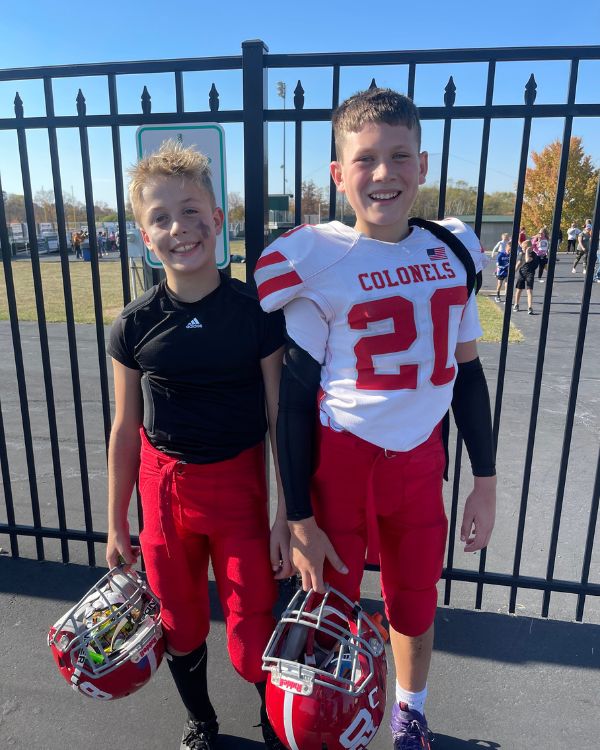 And because you all know I'm a cheerleader at heart, I'm clearly Easton's biggest fan! I can't help but make signs to cheer on my boy. I encouraged him that one day he would have girls making these for him as I used to do for my high school boyfriend, but for now, it's me!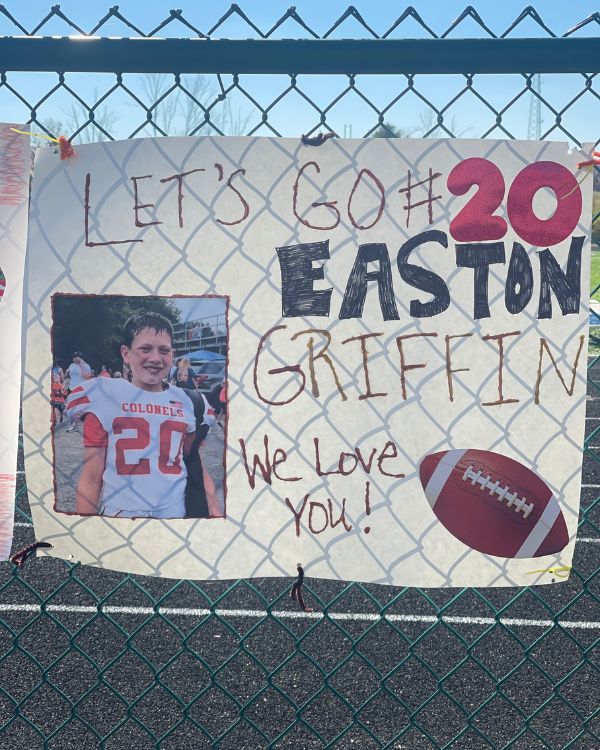 Another reason why we love football is that it is something that we bond over. Do you and your family love football? Is there something you like to do together as a family? One of our other favorite ways to bring our blended family together is over family dinners each week.  Here's an encouraging article to help you bring your family together and have fun family dinners.
If you don't have something that brings your family together, think about what you may have a common interest in that, with a bit of intention, could bring your family closer together than ever. Comment below, as I would love to hear from you.
XO,