It's time to get back around the dinner table and today I'm sharing my best tips for having family dinners at home. Have you ever stopped to think about how much "family time" you get each week? And what I consider family time doesn't include watching baseball practice or hosting a sleepover for your daughter for the tenth time this month. I mean hanging out with just the family-no friends tagging along and exclusive of extracurricular sports.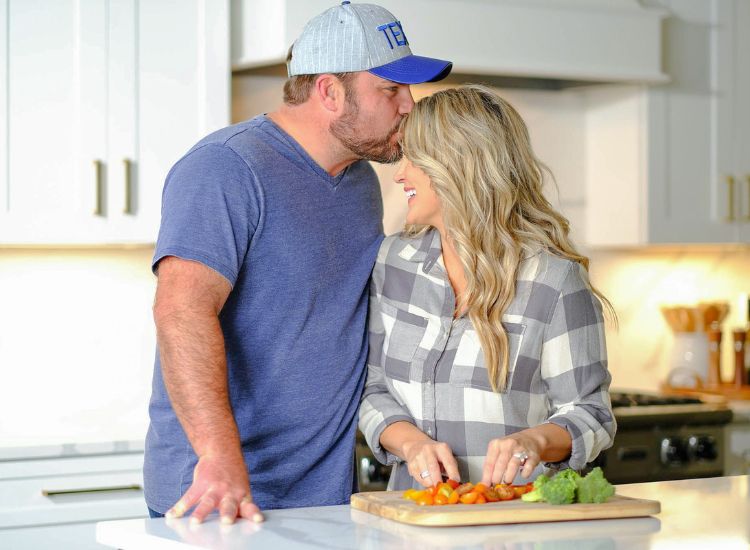 For many of us, the time together is minimal, and for a good reason. We're busy! A world of convenience and instant everything pushes us along quickly, and we miss out on spending quality time with our kids and loved ones. As a result, we become sleep-deprived overachievers and overeaters who rarely find the time to sit down together for a family meal.
Tips for Having Family Dinners:
It's time to get back to what makes a family grow together: spending time together. As you look to make more time for family, I pray that you will find the determination and motivation to get back to experiencing family dinners most days of the week and reconnecting with the most important people in your life- your family!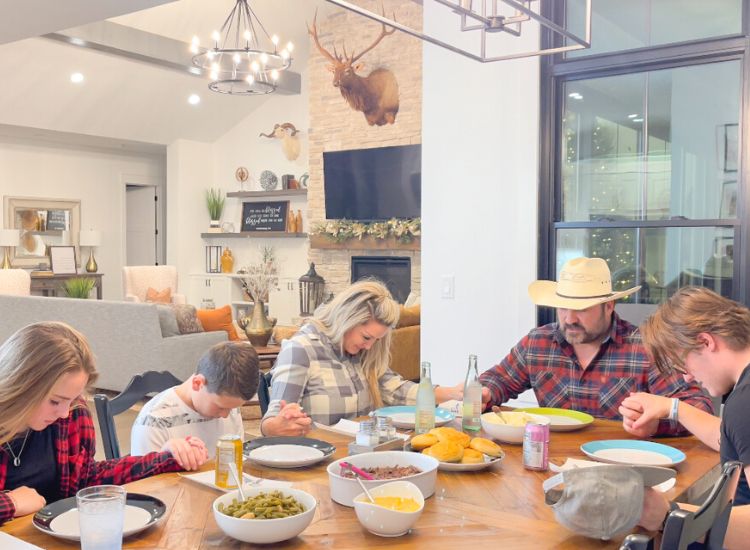 But there's one problem. After months (maybe even years) of eating on the go or the couch, how will you ever get the rest of the family on board for family dinners?
Here are nine tips for having family dinners and fun and easy ways to get the family involved in making family dinners a priority!
Let Family Members Take Turns Choosing What's For Dinner
Allowing them to feel some control and responsibility adds to their enthusiasm and desire to participate.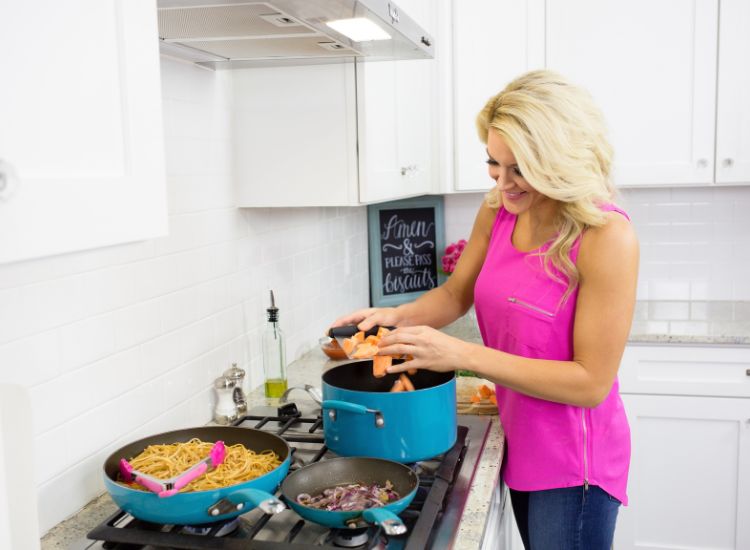 Create Theme Days
Believe it or not, kids love structure. And knowing that it's "Taco Tuesday," "Spaghetti Sunday," "Breakfast for Dinner," or "Pizza Night" provides them with security and excitement.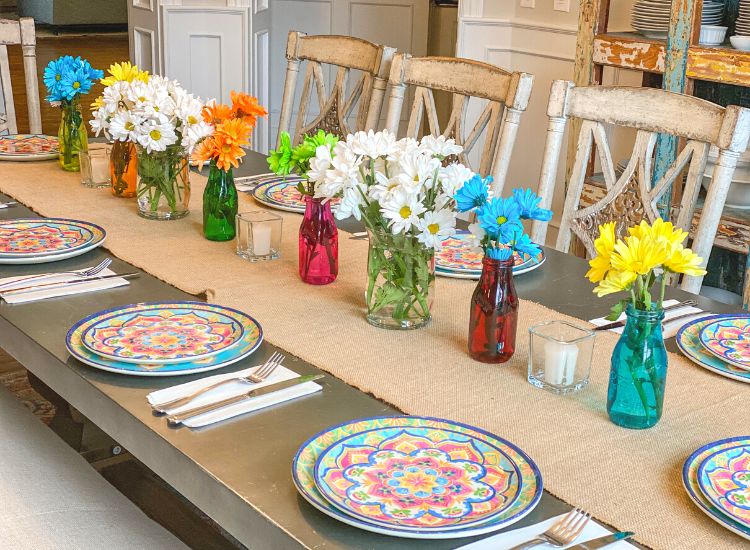 Everyone Has a Place in the Kitchen
Whether setting the table or loading the dishwasher, everyone- from toddlers to teens-can do something. Turn set-up and cleanup into time spent together.
Plan Ahead Tips for Having Family Dinners
You can't get away from dinner time. Hungry mouths need to eat. So to ensure you get dinner on the table:
Make a plan at the beginning of each month.
Find recipes that you enjoy cooking and that your family loves to eat.
Write down a list of what you will cook each week.  Jot the names of the recipes down in a planner or cute notebook like this one here.
Take a weekly inventory in your pantry. List what grocery items you need, and buy everything at the start of the week and plan accordingly.
Having a clear plan in place makes dinner time less stressful and fun!
Keep the Atmosphere Upbeat
Background music, fun conversation, your favorite drinks, and appetizers like a quick charcuterie board all add to the ambiance and mood of family dinners. However, dinner is not the time to scold for bad grades and messy bedrooms. Instead, designate a separate time to address those issues. Keep dinner time fun, upbeat, and something your family looks forward to each week.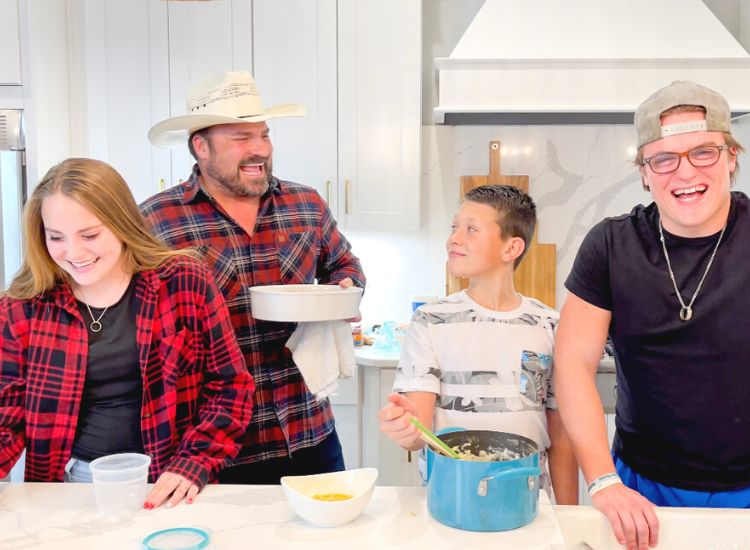 Create a Family Dinner Calendar and Commit to It
Make a family calendar and schedule a time for dinner together. It will give the meal the same priority as other activities and help keep the family healthy and active. According to studies, having dinner together is more beneficial for a person's health than participating in multiple extracurricular activities.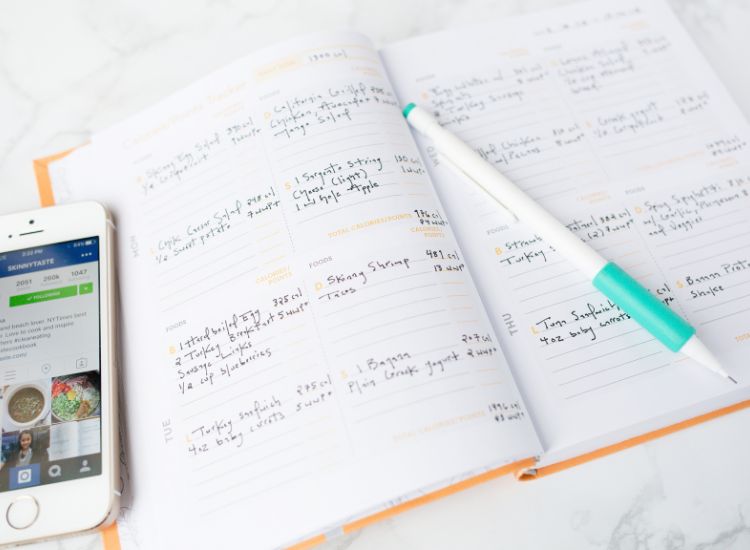 Make Slow Cooker Meals
One of the best ways to prepare a quick and easy dinner is by letting the slow cooker do the work for you.  Especially when you're busy running around the house. I love using the slow cooker at home, and it's almost foolproof. Here are some of my go-to slow cooker recipes, Slow Cooker Pineapple Salsa Chicken,  Slow Cooker Creamy Chicken and Broccoli, and Slow Cooker Fiesta Chicken.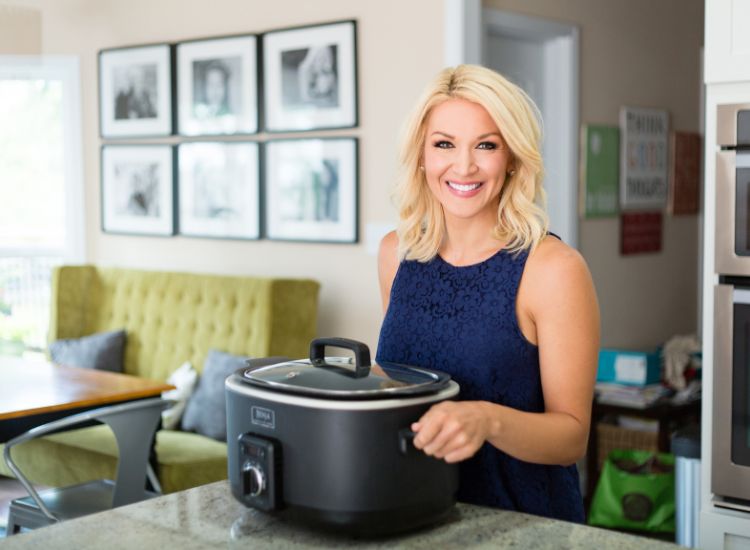 Buy Groceries Online
Getting to and through the grocery store is one of the most complex parts of planning a quick and easy dinner. If it's something that you despise, give up on it. Most supermarkets have convenient pick-up and online shopping options. However, surviving the trip to the store can be challenging, especially if you have young children.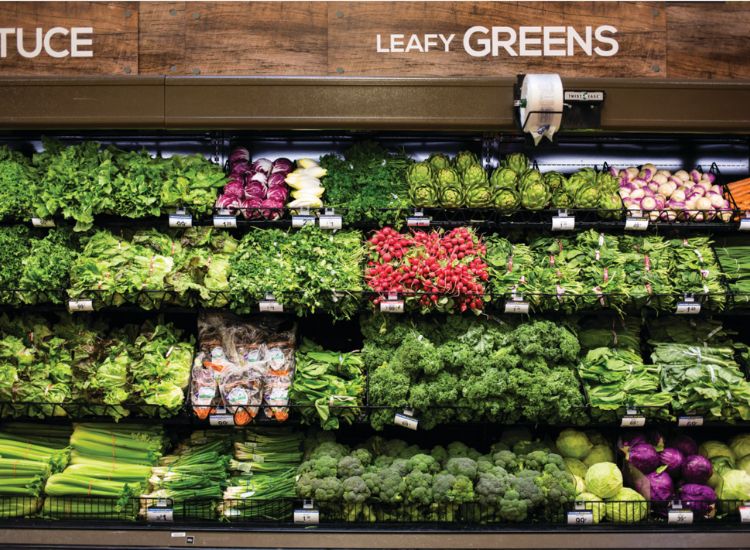 Keep It Quick
A relaxing dinner is often the goal of most people, but 15 minutes is better than zero. If necessary, sit down and have a few minutes. It's also a good idea to put away electronic devices to make the time more enjoyable, but don't think it's a waste of effort. Fifteen minutes can be an excellent opportunity to connect with your kids and share their successes and struggles of the day.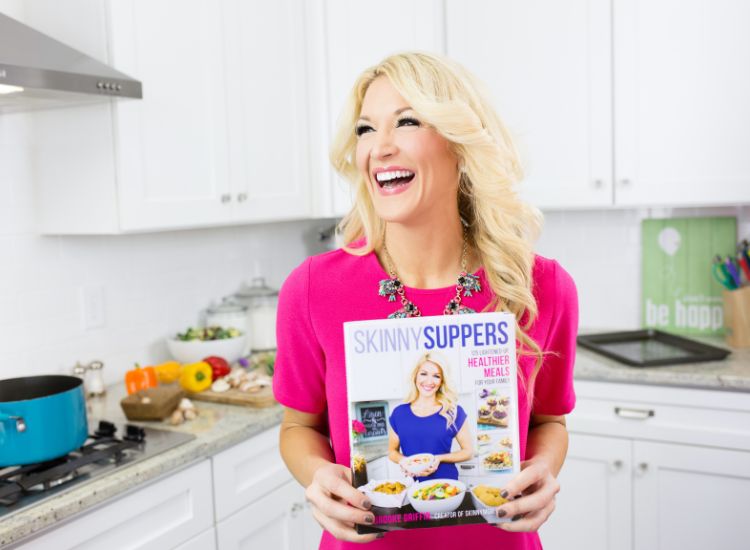 I hope some of these tips for having family dinners help encourage you to make dinner time a priority this week and going forward!  Spending quality time with our families around a good meal has so many benefits from boosting communication and strengthening relationships to performing better in school and raising healthier kids.  I would love to hear how you make dinner time a priority and what other fun ways you get the family involved along with any of your tips for having family dinners!
XO,