For the past 10 years, I've been Bible journaling daily and it has changed my life and relationship with Jesus in many ways.  When I started several years ago, I really didn't know how to bible journal, but over the years, I've learned some tips that have helped me develop a daily habit.  I have put together a Bible Journaling How To with 7 tips that I hope encourage you.  
Why Bible Journaling Is Important to Me:
With each year that passes, I'm realizing how important it is to record these moments of my life, my prayers, and personal testimonies both for me and one day for my family and friends.  I always enjoy looking back on my journal entries from past years and remembering how Jesus showed Himself through the joys and sorrows of each season.  There are so many powerful testimonies preserved in the pages of my journals!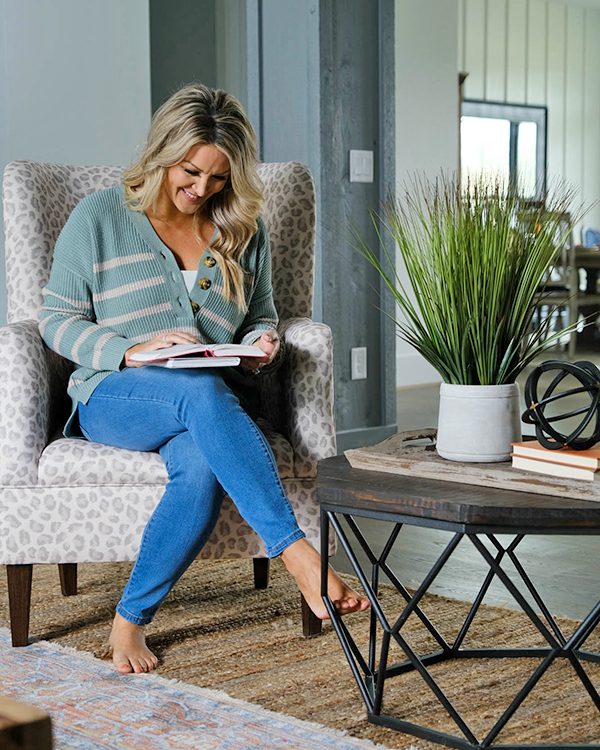 The practice of journaling has some amazing benefits beyond providing a written record of your life.  It can help you control stress and anxiety, keep your memory sharp, lift your mood, and even boost your immune system! 
But, many of us still struggle to start a journaling habit.  Maybe you're daunted by the thought of setting aside time each day to write and reflect or perhaps you don't consider yourself a writer.  Or, maybe you're someone who picks up a pen and a notebook but has no idea what to say.
Here are a few of my favorite Bible Journaling tips that have helped me stay on track over the years and make it a daily habit.  
1. Buy a journal you love.
You can't start writing if you don't have a journal!  I've found that it's much easier to write in a notebook that catches my eye every day.
You're more likely to journal if you find one you'll want to pick up each morning or evening.  Think about size, weight, lined or unlined pages, and cover design.  If you're always on the go, choose a journal that will fit in your purse.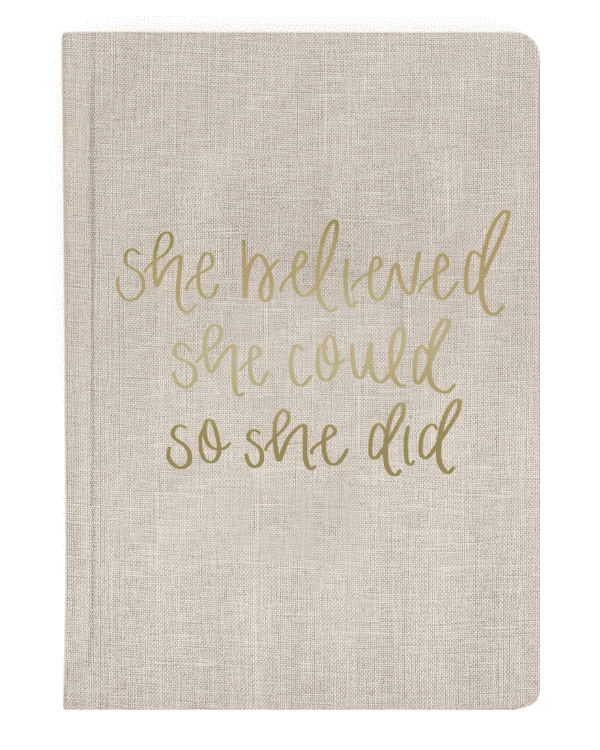 In the end, it just comes down to what kind of notebook you will reach for every day.  I've personally filled this one in the past and am currently writing in this journal.  There's just something about the metallic foiling on the covers that I love!  But, there are plenty of options out there to choose from – just have fun!

2. Don't stress about what you're going to write each day.
Building a regular habit of journaling is what leads to the health benefits I described above.  However, you won't get those benefits if you stress about your writing each day as you start!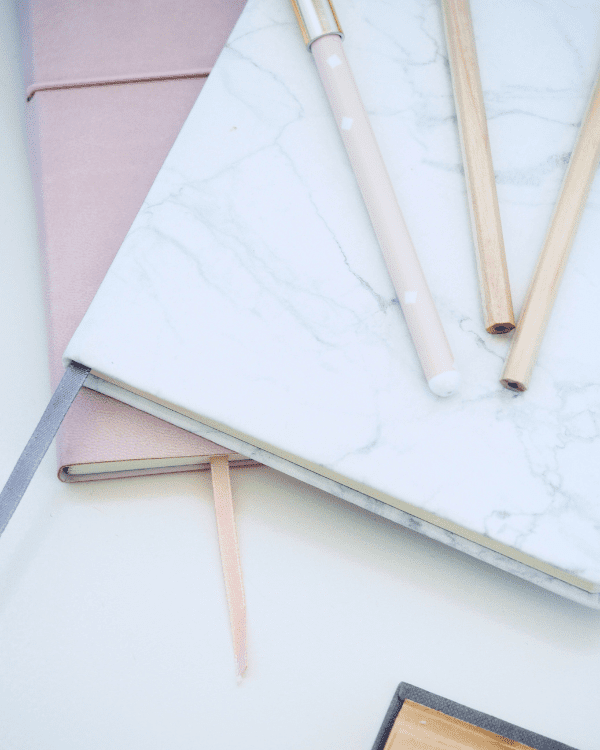 As you get started, remember that your journal entries don't need to be riveting or original.  Feel free to take prompts from others to jumpstart your ideas, or just record a few of your thoughts or routines each day.
As you keep writing, it will become easier!

Read More: How to Overcome Fear God's Way
3. Ask God to give you direction for what to write.
Give your journaling to Jesus!  He cares about what you write and how it impacts you and those around you.  Writing and reflecting each day can be a great opportunity to connect with and worship Him.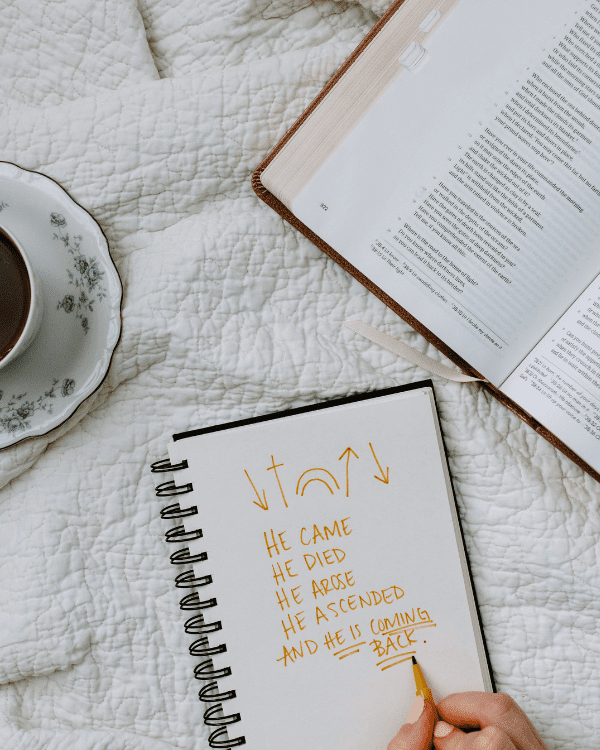 Consider pairing your journaling time with prayer.  Use your journal to reflect on what God is teaching you through His Word, your loved ones, and the events in your life.
4. Pick a specific time to journal each day.
If you want to start a habit, it's helpful to find a regular time that will work for you each day.  Consistency is your friend!
If you're an early bird, write in the morning.  This is my favorite time to journal, and it's how I start every day.  I get a cup of coffee, my Bible, and my journal, then find a quiet place to read, study, pray, and reflect.  If you're a night owl, write at the end of each day.  It's a great way to wind down and process the highs and lows of your day.
5. Be consistent!
It takes most people 21 days to form a new habit.  This means that you need to be consistent with your schedule and make journaling a priority if you want it to become natural.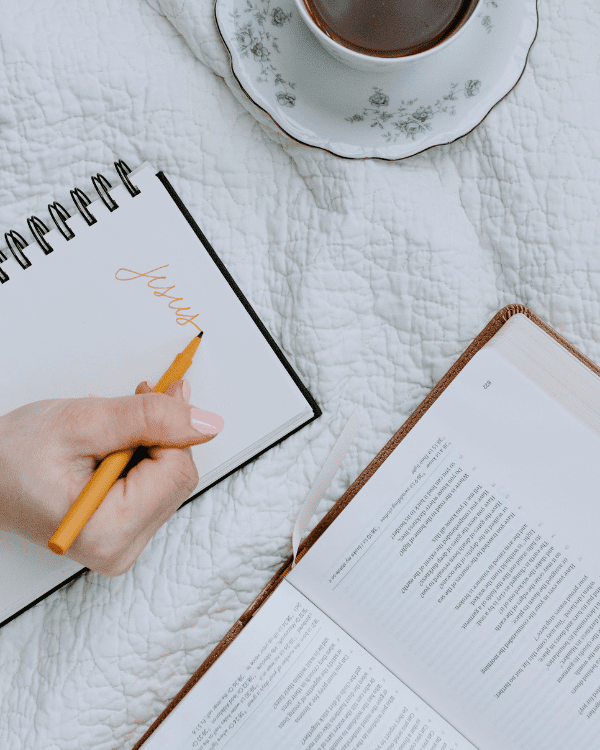 For the first week, you might need to set a reminder on your phone every morning or evening.  Or, consider asking a friend to be your accountability partner.  You can remind each other to write, offer prompts, and even read each other's journals if you want!
6. Use your daily FaceTime conversation.
Is there someone in your life that you talk to each day?  Consider using your daily conversation as a prompt for your journaling.  Process some of the thoughts and ideas you talked about, or even write down some of your dialogue.  I do this during my prayer time with Jesus just as if I'm having a daily conversation.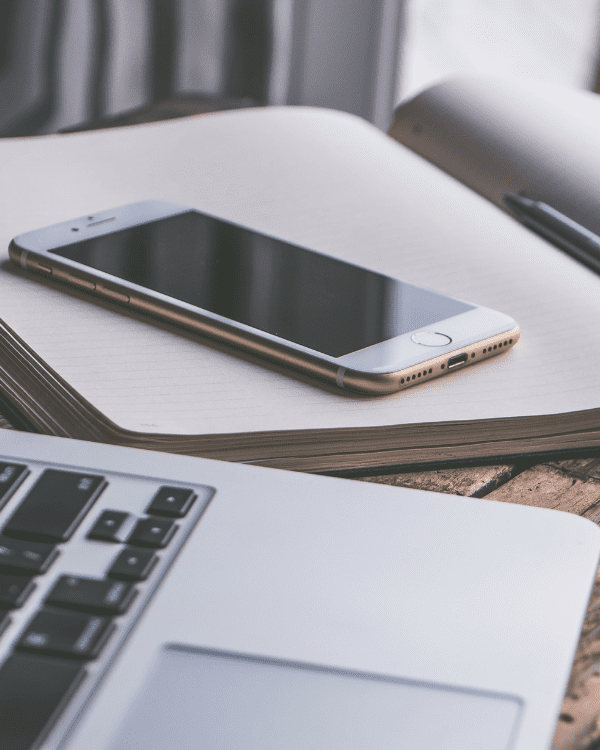 You might even want to keep doing this after you've been journaling a while!  It's a touching way to track your relationship and remember what you went through together.
7. Make time to reflect.
I've found that reflection is a critical part of journaling.  It's not just the act of writing that helps me; it's also the process of thinking through my life and figuring out what God is teaching me.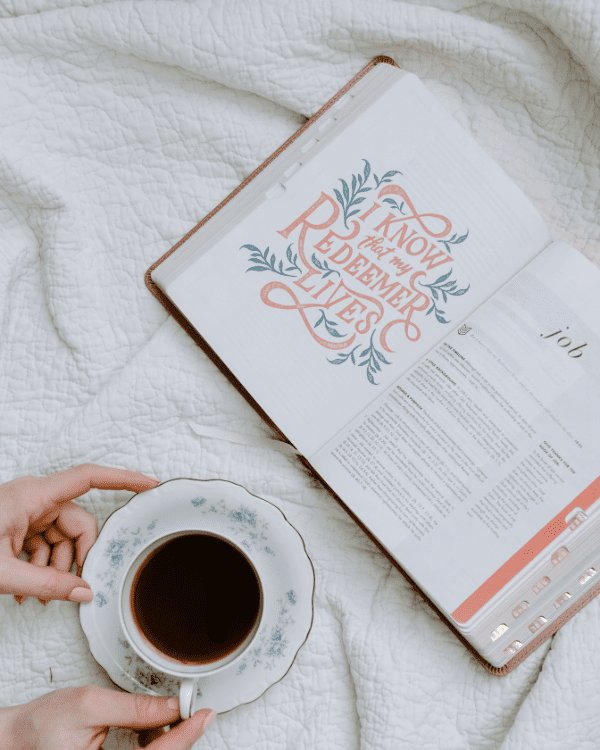 When you sit down to journal, make sure you set aside time to just think.  You don't have to start writing right away.  You might even find that you enjoy a few minutes of silent thought and reflection before you pick up a pen.
Do you have any of your own tips for journaling?  Share them by tagging @ourfarmerhouse on Instagram, and show me your journals, too!
XOXO,