Installing an in-ground pool can be a costly investment for any family.  It's easy to understand why you may struggle to see if it's worth the hassle and money.  I can honestly say for me and my family, it certainly was worth it!  These are my Top Reasons to Invest in an In-Ground Pool This Spring.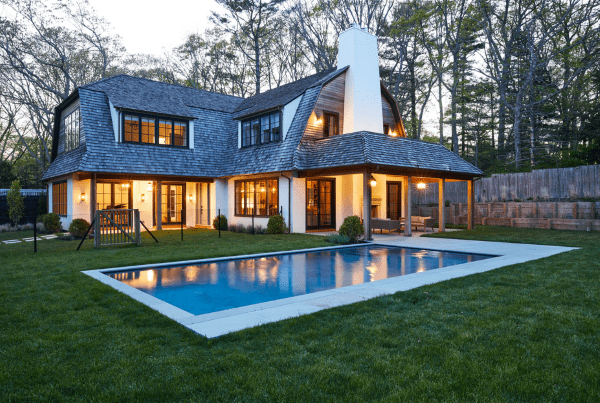 Image Source:  Houzz
Family Bonding Time
Are you ready to spend quality time with your family outdoors in the warm weather?  Then it's time to invest in an in-ground pool for family and friends.  It will create so many opportunities for improved family bonding and a happy home atmosphere. Think of all the memories you'll make during swimming and pool parties.  We have our whole extended family over at least once a summer to grill out and soak up the summer sun.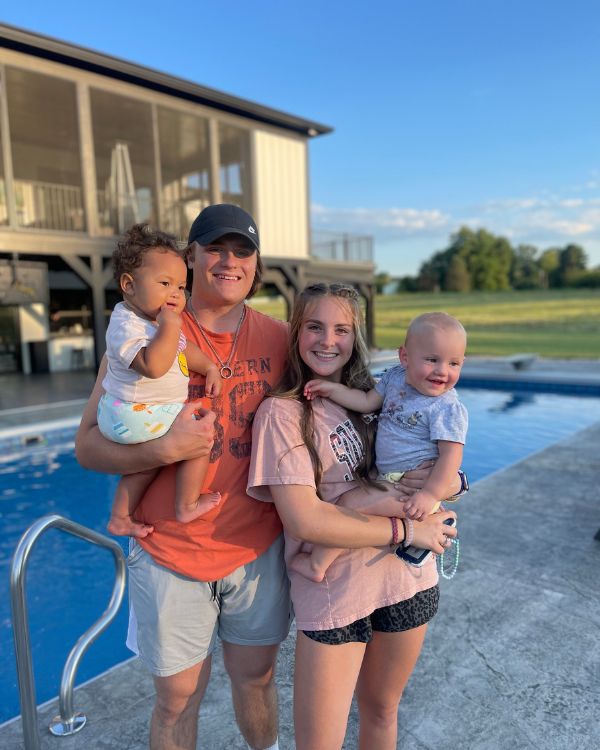 Improved Exercise and Health Benefits
Spending time in the pool provides a great way to incorporate low-impact exercise into your routine.  It's as easy as playing a game of pool volleyball, swimming laps, or playing with friends and family.  Swimming is easy on the joints, reduces pressure, and can help people lose weight.  Unlike traditional activities and sports, every family member can participate in this full-body exercise without risking injury.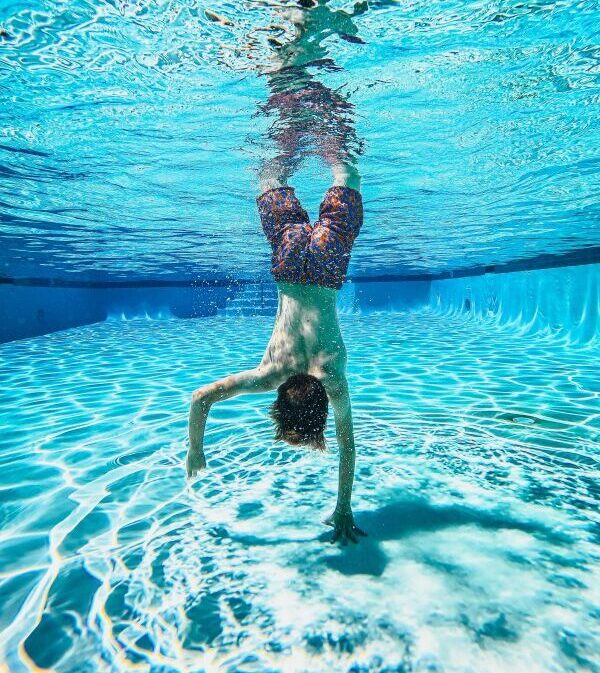 Increased Aesthetics
Swimming pools are available in various sizes, styles, colors, and designs. You can find or create one to fit almost any backyard, big or small. I personally find pools to be aesthetically pleasing – especially in the spring and summer!  There's just something about that cool blue water that makes me want to jump right in!  Working with a professional pool company is key to creating the in-ground pool of your dreams. If you're in the Greater Cincinnati area, Farmer Contracting would love to help you out!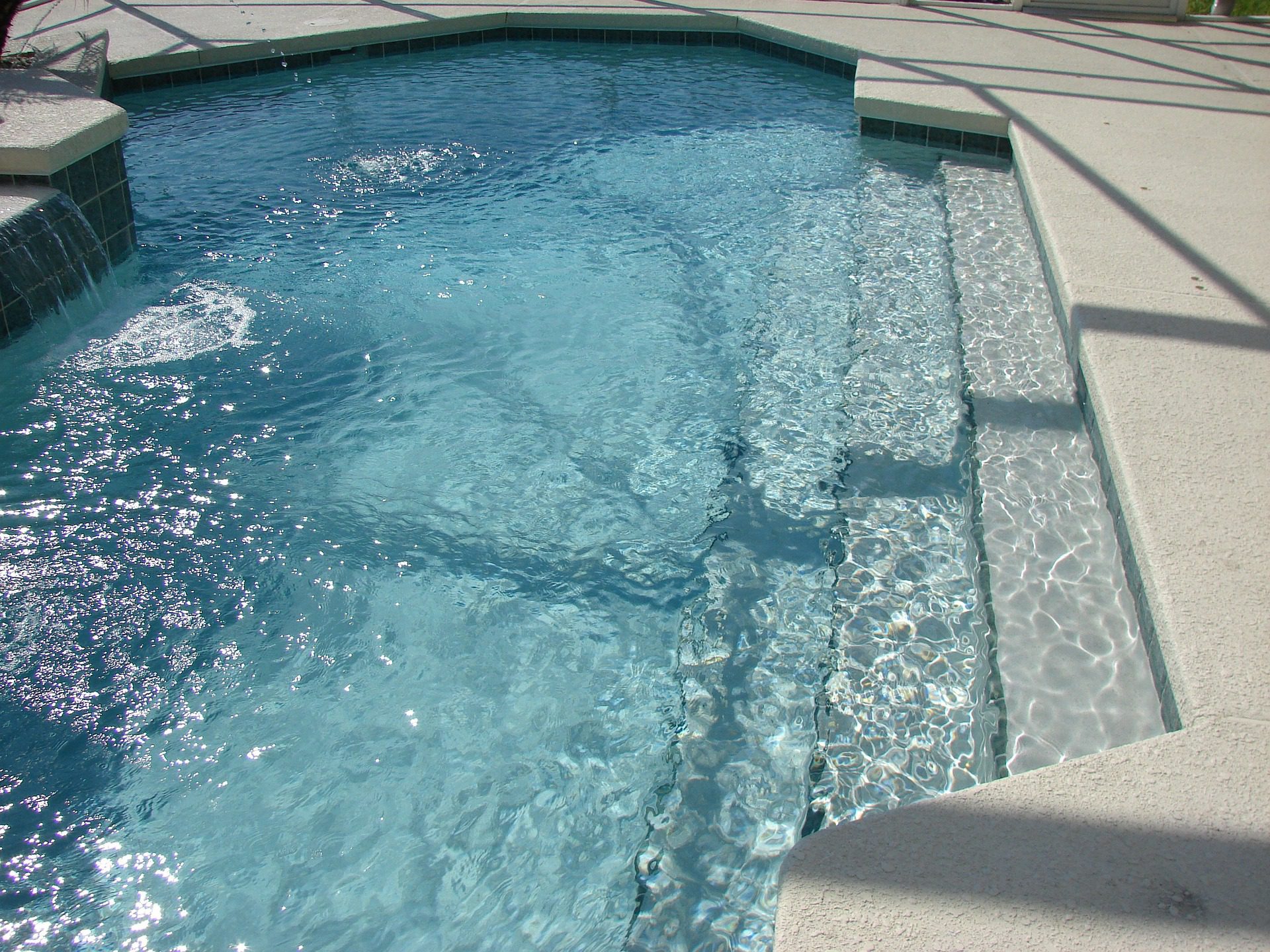 Although an in-ground pool is already a luxury, there are plenty of other elements that up the wow factor, including waterfalls, rock structures, zero-depth entries, and lights. All of these add-ons only make the space more attractive and inviting, but definitely aren't necessary.
Convenience
Never again will you have to have to pack a bag and head to the local pool or a friend's house for a pool party. Now you'll have the convenience of stepping into your own backyard. It's in the comfort of your home, and you'll have the privacy of being in a space that's all yours. Privacy is a big selling point for me.
Extra Relaxation
The weather can get hot and humid during the summer.  Having a pool makes jumping in for a cool down easy after a long day of cleaning or working.  You'll have a place to relax and enjoy the outdoors without feeling like you're melting away in the hot summer sun.  It will quickly become your favorite place!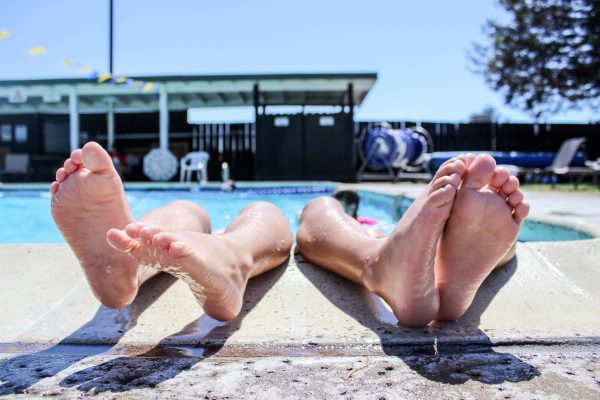 To me, there's almost nothing better than my legs in the water and a book in my hands.  The sound of the water is tranquil and serene.  Not to mention, working from home has never been so peaceful than by the pool!
Are you convinced it's worth investing in an in-ground pool yet?  It's truly a fantastic asset the entire family will love and appreciate.  If you've ever installed an in-ground pool, we'd love to hear from you in the comments below!  Let us know your personal experience, and follow us @ourfarmerhouse.
XOXO,