This Healthy Weekly Meal Plan is one of my favorites! There are so many delicious flavors on the list this week.  I've included beef, chicken, and even vegetarian in this week's menu.  The list even includes a rich pasta dish that is both healthy and super kid-friendly.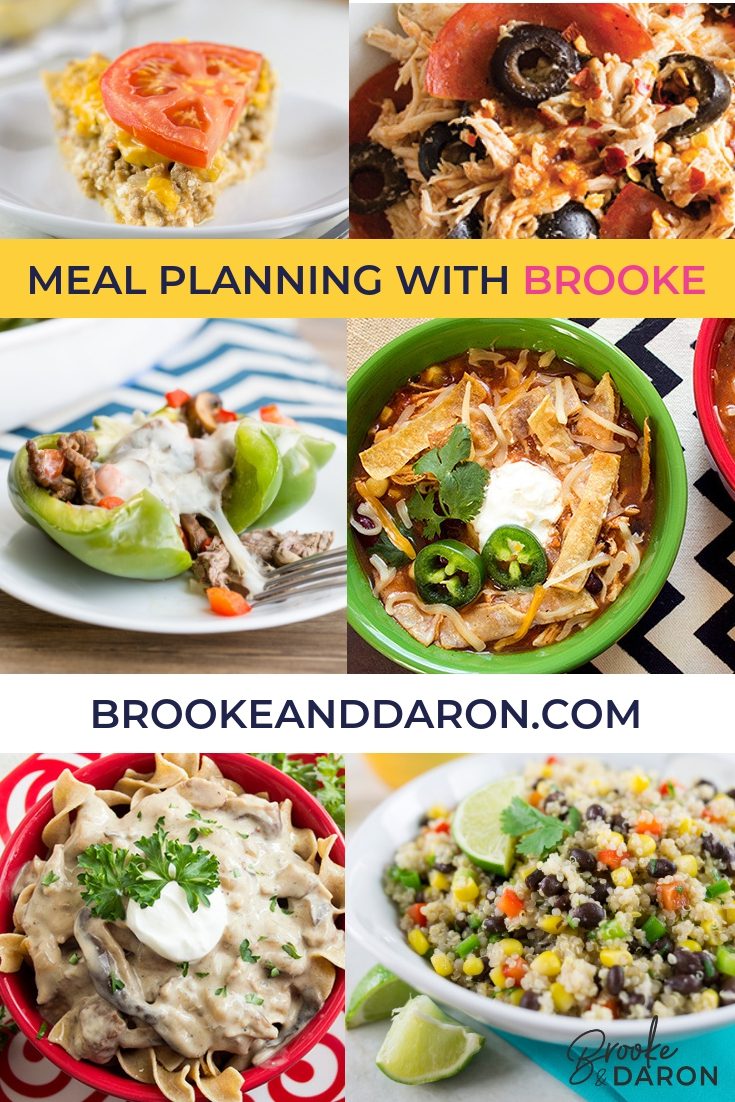 Healthy Weekly Meal Plan
Creating a healthy weekly meal plan is a must for me to stay on track.  While my lifestyle keeps me in good shape, I can easily fall into the trap of grabbing takeout or eating a frozen meal just like anyone else. So, my solution is to always have a plan and stick to that plan.
I've started sharing different meal plans here to both hold myself accountable, and help you with your weekly menu.  As always, make these recipes your own by adjusting things like the vegetables included, heat level, or even making them vegetarian instead of with meat.
More Healthy Weekly Meal Plan Options
One Week Healthy Meal Plan 
Below, you will find some of my favorite recipes and tips for making them into a perfect weeknight meal for your family.  Enjoy the ease of creating a menu with these perfect healthier options that are chock full of delicious flavor!
Click on the links below to go to the recipes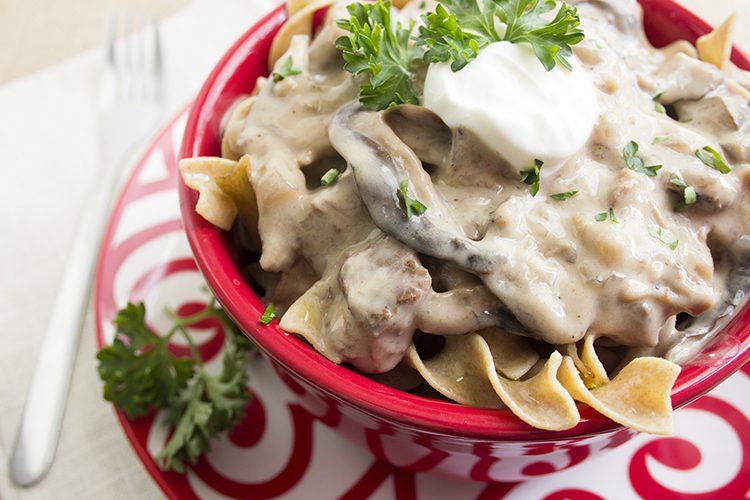 Monday Slow Cooker Meal
Monday is always crazy! At the start of a new week, something typically always comes up or we need to run a child somewhere! Start the week off right by throwing all your ingredients into a slow cooker and letting it do all the work!
All that you have left to do when you are ready to eat, is boil some noodles, that's it!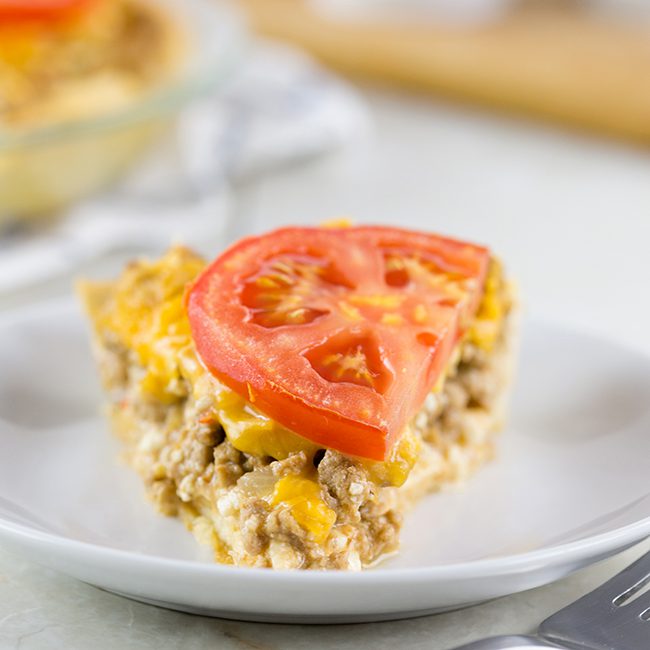 Tuesday All In One Dish
If you have an older child who enjoys making dinner, give them this recipe! It's super easy to make, but, is oh so delicious.
This is a family favorite in our house. We hope you enjoy this Cheeseburger Pie as much as we do!
Wednesday Vegetarian Meal Plan
Mexican Inspired Black Bean Quinoa Salad
Eating healthy doesn't have to be boring. When you get into the groove of knowing the calories of your favorite foods and subbing them for healthy choices, it gets easier, I promise!
This is one of my favorite recipes to make….and eat! Save any leftovers for lunch tomorrow.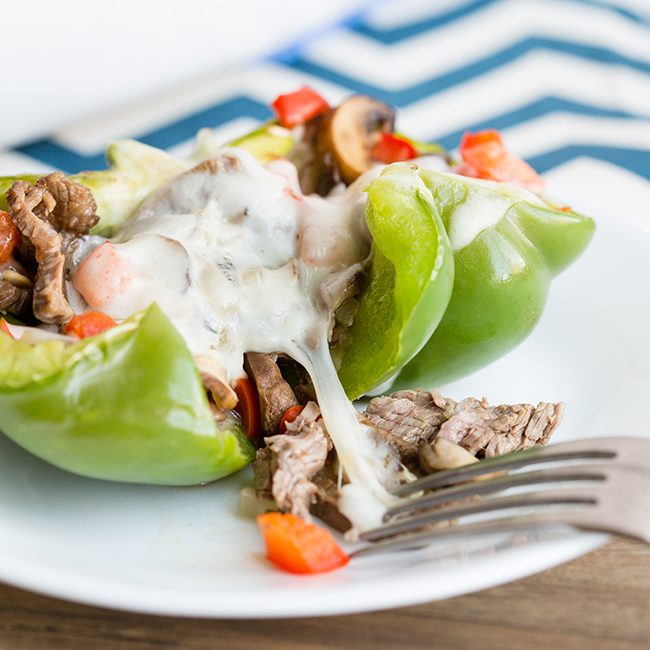 Thursday Beef Eaters Healthy Weekly Meal Plan Idea
You will love this meal that doesn't need utensils for this warm, cheesy, ooey-gooey, delicious meal! Boiling the peppers makes them a bit softer, and they're filled with tons of colorful, healthy, tasty ingredients.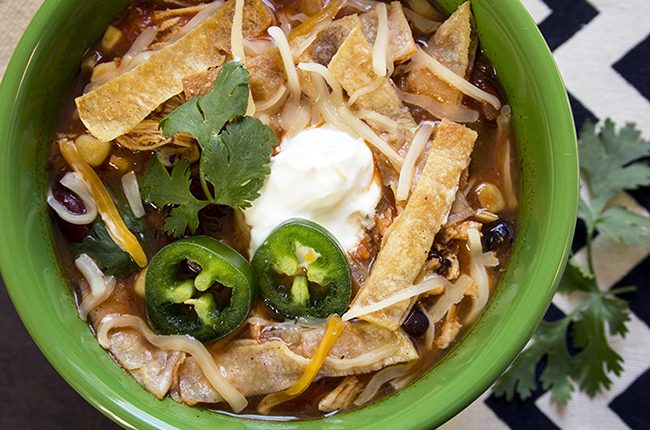 Friday Soup Night
The Best Slow Cooker Chicken Tortilla Soup
Grab your slow cooker again! This time, you'll be serving up the family this super delicious, packed full of flavor, you control the heat, Chicken Tortilla Soup.
Throw any leftovers in a thermos for a delicious lunch!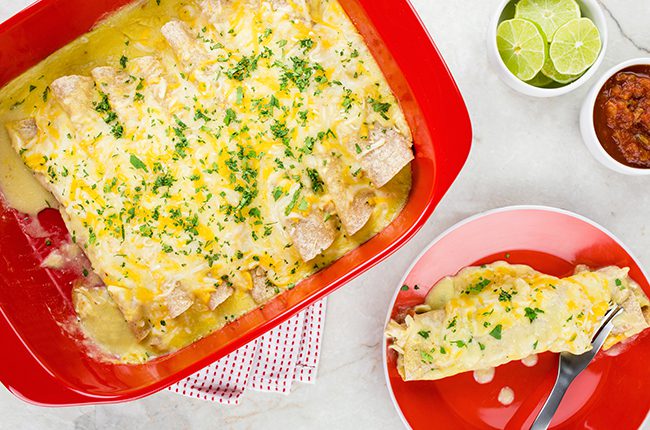 Saturday Mexican Meal Plan Idea
Skinny Sour Cream Chicken Enchiladas
You made it to Friday! Celebrate with the family and recreate these Chicken Enchiladas, that don't come with all the calories of visiting your favorite Mexican Restaurant!
Sunday After Church Lunch Casserole
Three Cheese Lasagna Casserole
Feeding a crowd? This Three Cheese Lasagna Casserole is perfect for feeding a lot of people. Serve with a side salad, garlic bread, and bruschetta for a complete meal that will impress the crowd on a budget!
Need more recipe inspiration or tips on how to meal plan for the month? Check out my best-selling Skinny Suppers Cookbook packed with 125 lightened-up recipes for your family including nutrition info and step-by-step directions along with a full month of meal planning!