If you are looking for 400 Calorie Meals to fit into your menu, then you are in the right place!  This simple meal plan below includes my favorite delicious but healthier options.  Meals made in the slow cooker or in an easy casserole are my favorites, and this list is all about those great meals for busy weeknights!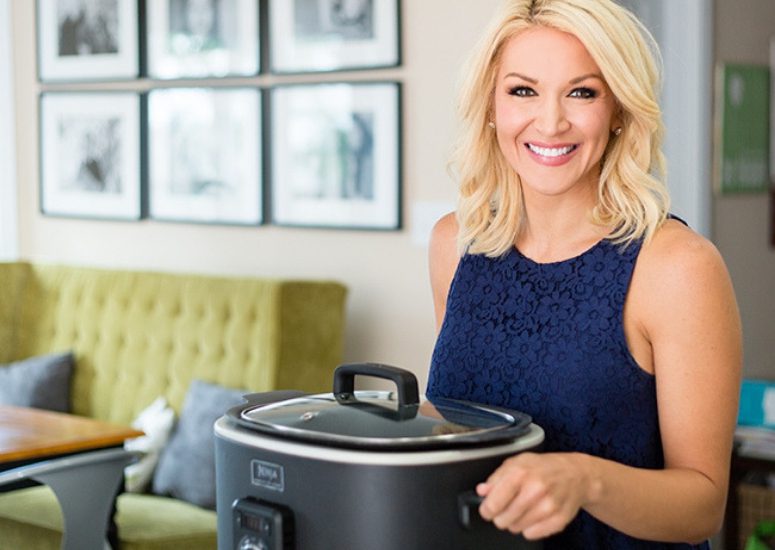 Meal Plan for 400 Calorie Meals 
Hi! In case we haven't met, I'm Brooke!  As a busy mom of three, the only way that I can get a healthy dinner on the table each night is to meal plan in advance and it's my hope that my weekly meal plans will help you and your family as well.
That's why I love bringing you easy to use meal plans that are delicious and healthy but don't take away from your time with your family.  This meal plan is all about comfort foods you can make in a slow cooker, or as an easy casserole.  Every item on this list fits into the category of 400 calorie meals, so you know you can stay on plan with your diet without sacrificing flavor.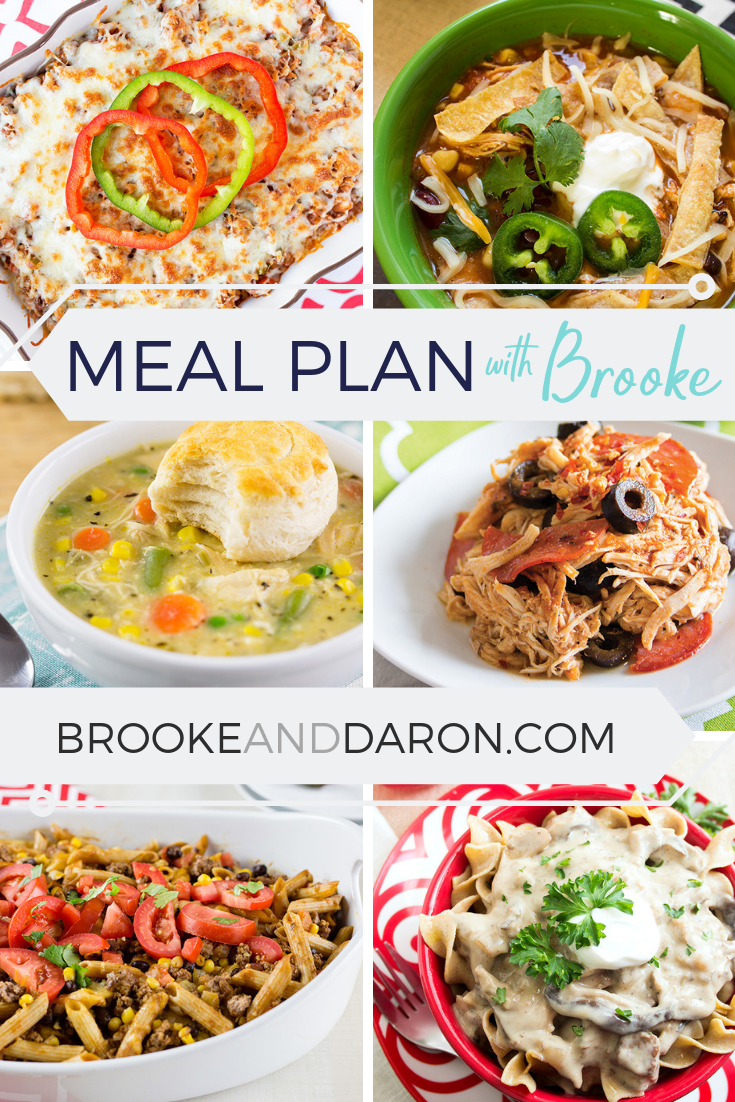 Note:  I only include 6 recipes per week on my meal plans.  This is because we almost always have a night of leftovers, date night, or pizza night with the kids.  You can always make a double batch of one of the recipes on the list if you will not be eating out during the week.
My Meal Planning Tips:
Power Plan:
Try to find one day per week that you can meal plan and set aside time to get groceries for your meals.  You can use an online order and pickup option or even delivery if available.  I suggest printing out the recipes listed in this meal plan for 400 calorie meals.  You can then cross off any ingredients you already have on hand. 
Buy in Bulk:
I like to purchase my meats and poultry in bulk when possible.  You can store it in the freezer for future meals.  When you find a great deal, buy in bulk then divide into portions for recipes.  This makes it more affordable and can save some this post so that you have all of the recipes that you will be preparing for the week in advance and in front of you.  I find it helpful to print the actual recipe card for each recipe as well. To do this, simply go to the recipe and click the card on the bottom of the page and print.time if you decide to cook the meats ahead of time. 
I typically put 1 1/2 pounds of ground beef and 3-4 chicken breasts as a portion.  Double bagged freezer storage bags dated and labeled are a must for this.
Make-Ahead:
On the day that I set aside to power plan for my week of meals, I also like to prepare and make ahead as much as possible.  I like to wash, dice, chop, slice all of the vegetables I will need for the week.  You can then store them in small plastic storage bags or airtight containers in the fridge until needed. 
If I am making several meals with shredded chicken or ground beef, I like to cook it on my meal planning day if I can.  This way, I can portion into what I need for the recipes, and I just have to assemble the day we plan to eat them. 
One Week of 400 Calorie Meals for Your Family
I like to serve this meal with a green leafy salad or broccoli salad.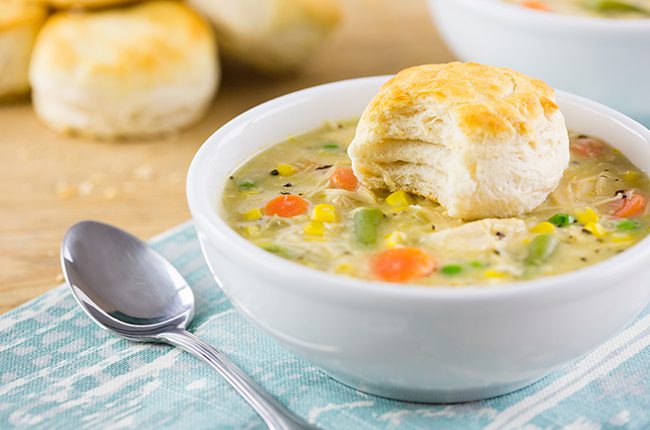 I like to serve this meal with green beans or roasted asparagus.  

I like to serve this meal with Whole Grain Blue Corn Tortilla Chips and salsa.  I also will slice up fresh avocados or make guacamole as a side for the chips.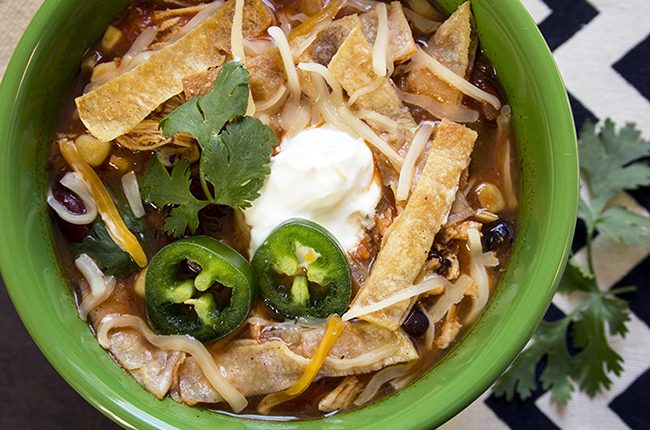 I like to serve this meal with green beans, Brussel sprouts, or roasted asparagus.  
I like to serve this meal with skillet corn or corn on the cob or mixed vegetables (you can select your favorite frozen mixed vegetable).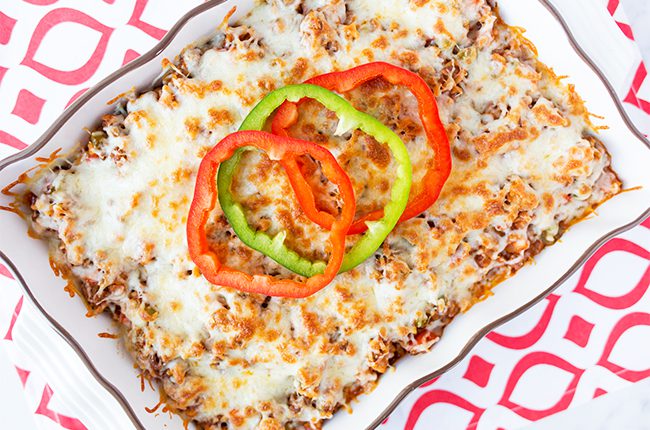 I like to serve this meal with a green leafy salad and whole-grain bread drizzled with a light amount of Extra Virgin Olive Oil.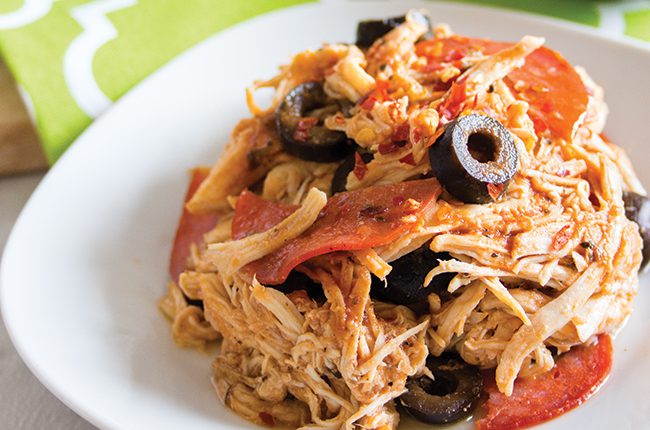 Need more recipe inspiration or tips on how to meal plan for the month? Check out my best-selling Skinny Suppers Cookbook packed with 125 lightened-up recipes for your family including nutrition info and step-by-step directions along with a full month of meal planning!