For a low-calorie and low-carb dinner, you MUST make this creamy avocado pasta zoodle recipe. The zucchini noodles cut down on carbs you would normally find in spaghetti noodles, while the avocados and artichokes full of antioxidants help you burn fat and detox your system. And you can have dinner on the table in 30 minutes!
If you love zoodles as much as we do, then you may like our tutorial on how to make zoodles for other recipes!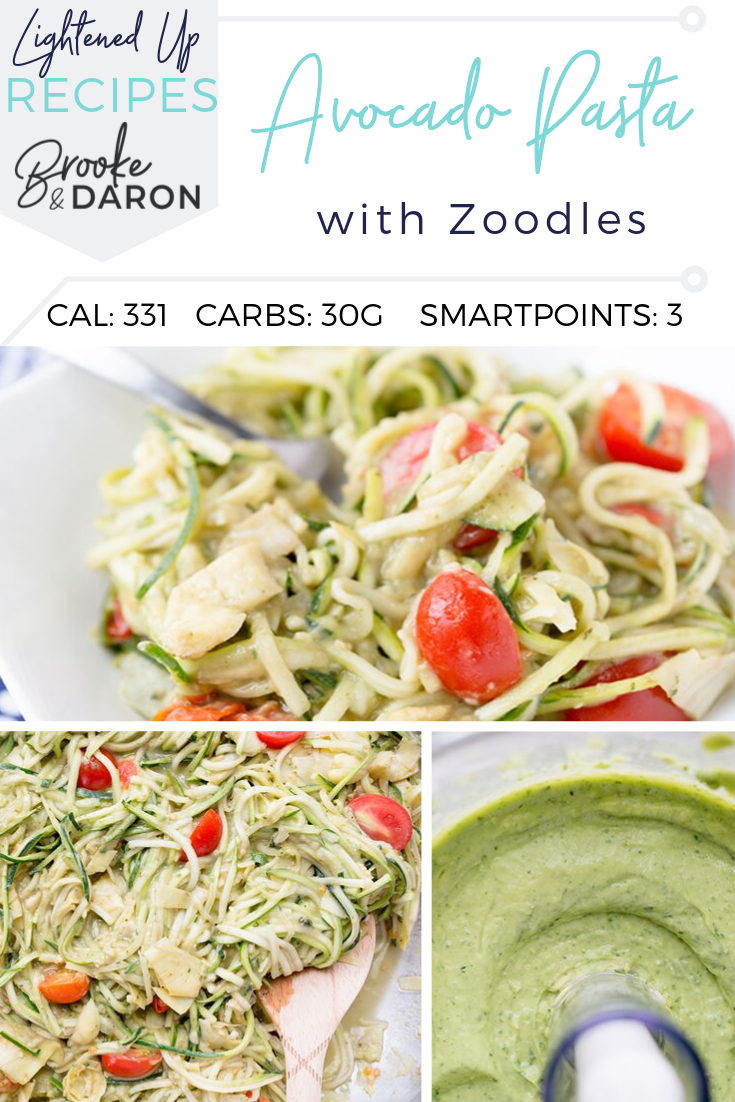 Creamy Avocado Pasta Zoodle Recipe
I love pasta.  Who doesn't?  The problem is, pasta all the time just isn't a healthy choice.  Instead, I love using zoodles in place of pasta to pair with rich healthy fats like avocado to help satisfy my appetite.
This recipe is so simple you will be adding it to your menu every week!  The combination of zucchini noodles, fresh tomatoes, artichoke hearts, and the ideal combination of avocado and garlic make it a delight for your tastebuds.
Is this a vegan avocado pasta recipe? 
Yes!  If made as listed, this is completely vegan! It is an ideal recipe for making when your plant-based friends are coming over for dinner.  You may also find it is going to become a favorite for meatless Monday.
If you are not vegan and want to add more bulk to this recipe, grilled diced chicken or grilled shrimp pair beautifully with the flavors.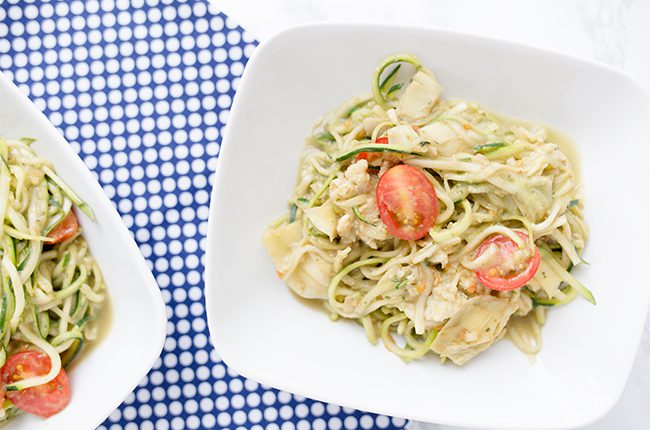 How do I keep the creamy avocado sauce smooth? 
The key to a smooth sauce in this recipe is to make sure your avocado is ripe. The perfect avocado will be dark green on the outside, and when you try to squeeze, it will be soft, but not mushy.  You want it to still have a bit of firmness, but soft enough that mashing will be easy.
The next step is to make sure that you are using a food processor or blender for the sauce.  You just can't get that smooth sauce texture you desire without the use of one of these to blend it well. Any will work, but I love the Cuisinart Food Processor or the Vitamix Blender for mixing up recipes like this one.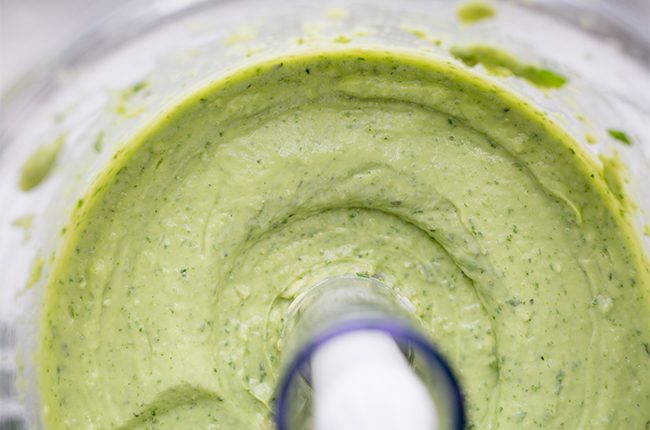 More easy avocado recipes
If you love avocado and realize how healthy it is – then you know you want more recipes and ways to use it.  I only have a few up here right now, but I promise to come back and share more of my favorites later.  These are a great start to learning how to incorporate avocado into your diet for better health!
Avocado pasta is so delicious with the zucchini noodles, but you can also use extra or leftover avocado for so many other things!  It's ideal for snacks, on eggs, on toast, in smoothies, and even as a base for some desserts!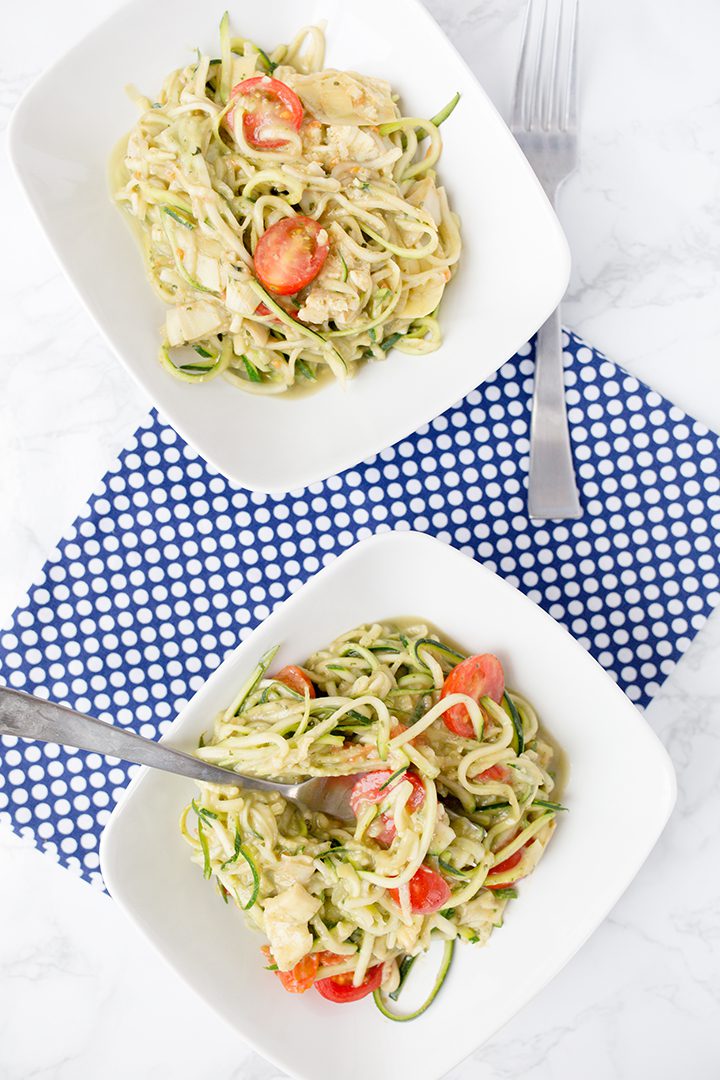 Ingredients for the avocado sauce recipe
Avocado
Basil
Olive Oil
Lemon Juice
Salt
Black Pepper
Garlic
Cherry Tomatoes
Artichoke Hearts
Zucchini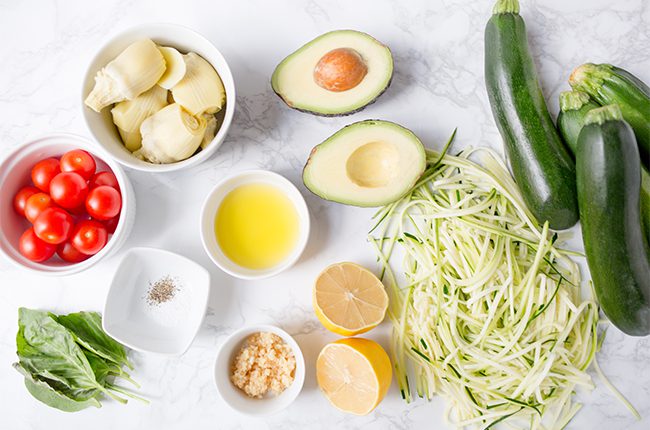 How to make creamy avocado pasta
This is one of the easiest recipes you will make.  All you have to do is make zoodles, prepare artichokes and tomatoes, and then blend everything else together to create a sauce. Toss them all together in a hot skillet until heated through, and serve!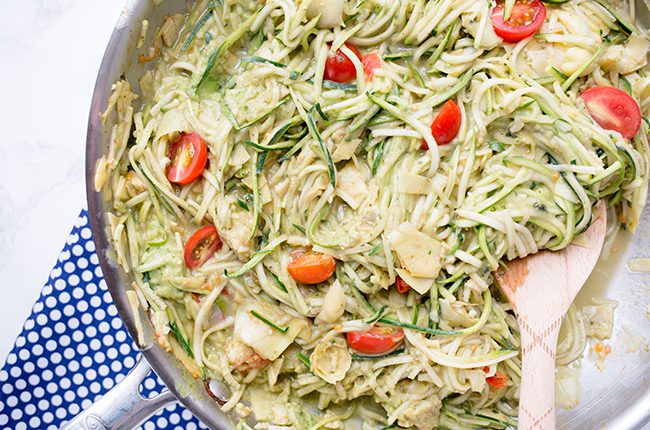 Yes, it is just that easy!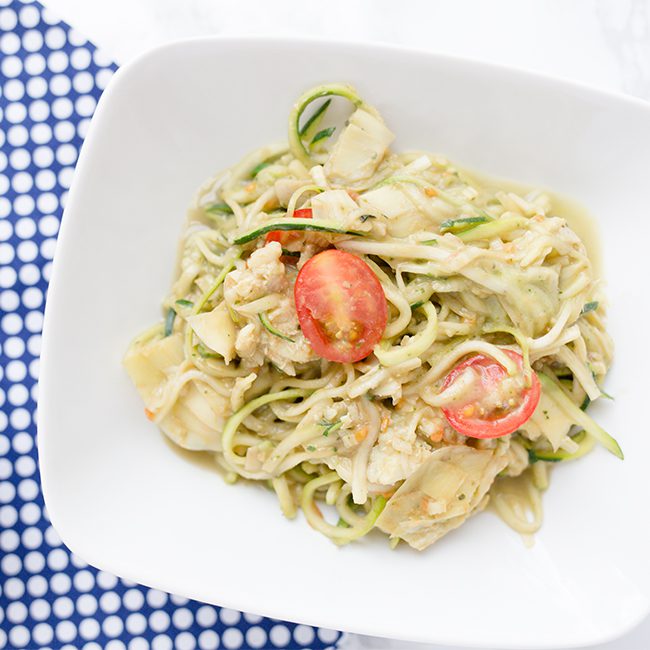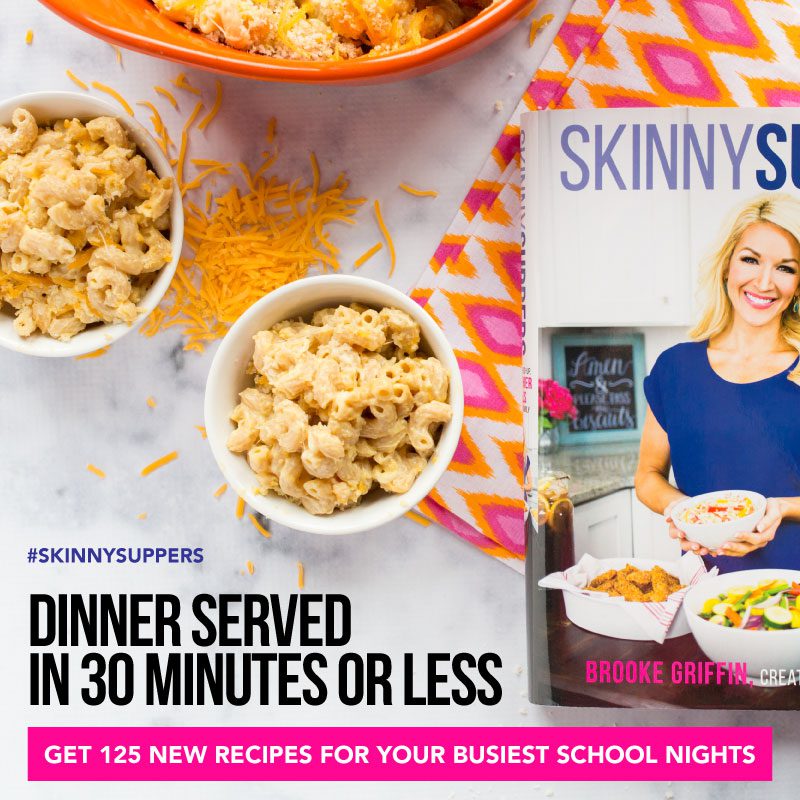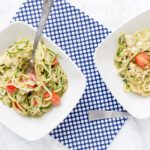 Print Recipe
Creamy Avocado Pasta Zoodle Recipe
Combine perfect ripe avocados, veggies, and zucchini noodles to create an Avocado Pasta dish that is to die for!
Servings: 4
Calories: 331kcal
Cost: $5
Ingredients
Sauce Ingredients
1 avocado peeled and pitted
1/4 cup basil fresh
1 tbsp olive oil extra virgin
1 tbsp lemon juice fresh
1/4 tsp salt
black pepper to taste (1/8-1/4 tsp)
2 tsp garlic fresh minced
For "Pasta"
1//2 tsp olive oil extra virgin
1 cup cherry tomatoes halved
14 oz Artichoke hearts can, drained
10 cups zucchini noodles Approximately 4 large zucchini
Instructions
Peel and pit avocado

Place avocado, basil, 1 tbsp olive oil, lemon juice, salt, pepper, and garlic to a food processor or blender and pulse until well combined and smooth. Set aside

Open and drain can of artichoke hearts. You may cut these in half if they are larger pieces.

Halve cherry tomatoes

Heat 1/2 teaspoon olive oil in a large skillet and add in tomatoes and artichokes. Cook stirring occasionally for 3-4 minutes or until the tomatoes start to plump and get juicy

Add the zoodles and sauce to the pan and mix together until all zoodles are coated well and just heated through. Turn off heat and toss before serving.
Nutrition
Calories: 331kcal | Carbohydrates: 30g | Protein: 10g | Fat: 22g | Saturated Fat: 3g | Sodium: 578mg | Potassium: 1869mg | Fiber: 12g | Sugar: 17g | Vitamin A: 2510IU | Vitamin C: 142mg | Calcium: 130mg | Iron: 3mg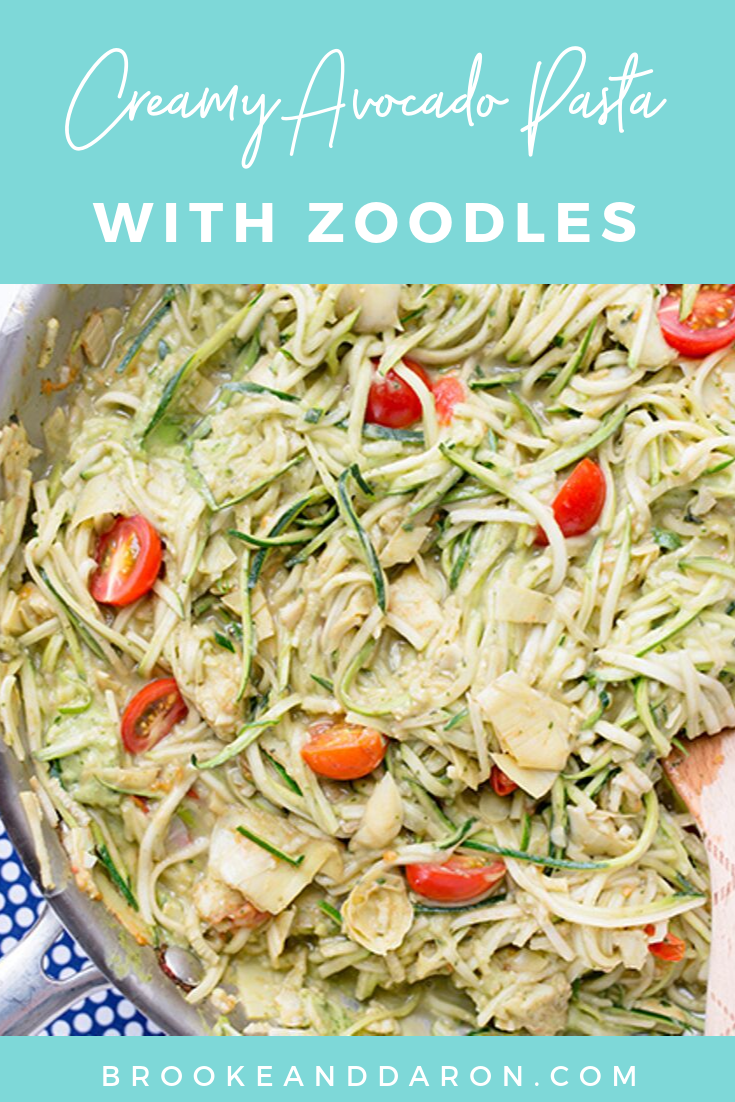 https://www.youtube.com/watch?v=7qZDt5EN_FI