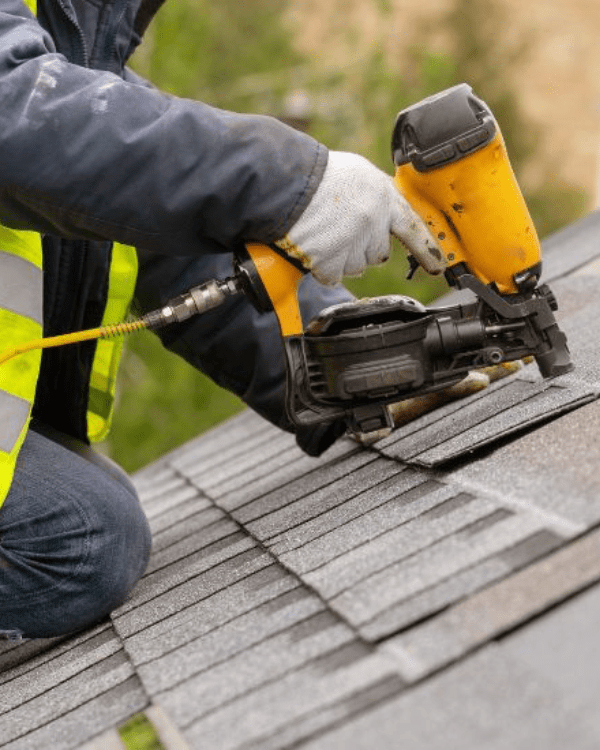 I know that a roof is essential for protecting my home from the elements. Excess heat and moisture can cause unwanted damage, so it's important to do regular maintenance. Working with Daron over the years has taught me a lot about upkeep, especially when it comes to roofing since that's a big part of our business.
So, I asked Daron and Farmer Contracting what they recommend looking for when it's time to replace your roof.
Cracked or Damaged Shingles
One sure sign that you may need to replace your roof is the curling or cupping of the shingle's edges. We regularly get up close to our roof to check it for excess wear. If your shingles show cracks, seem loose, or are missing entirely, it can be because of something more significant. We like to check our roof for damage after a powerful storm where wind damage may have occurred.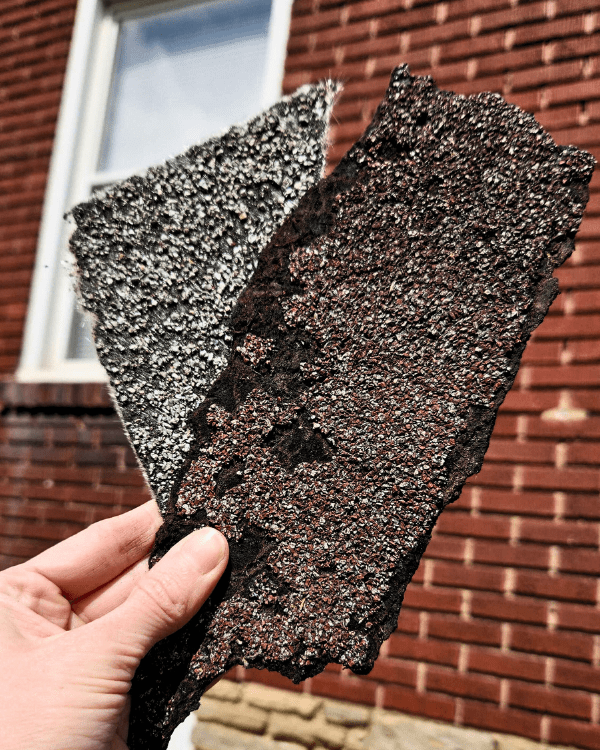 Farmer Contracting recommends checking around your chimney, vents, and gables to identify any areas that need attention. Everything should be lying perfectly flat without buckling. Do repairs as soon as possible to reduce the potential for further damage.
You May Need to Replace Your Roof from Mold or Algae
Another method we use to tell if our roof is ready for repairs or replacement is to look for signs of mold or algae buildup. Everything from overhanging tree branches to clogged gutters can create conditions for microorganisms to grow. Mold and algae are two of the biggest reasons your home may need a full roof tear off.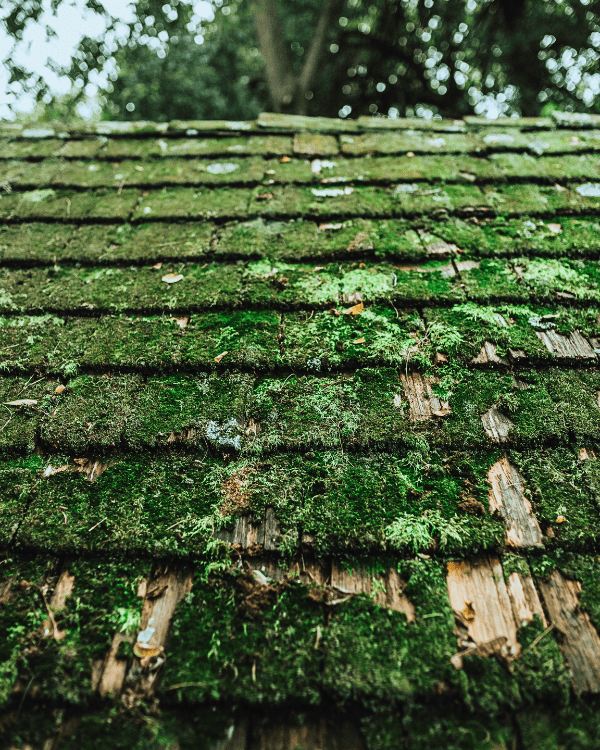 We recommend regularly cleaning your roof with bleach and water to eliminate unwanted bacteria. Take the time to inspect problem areas to ensure nothing spreads. Remember to rinse everything off afterward so that you aren't leaving behind harmful chemicals.
Replace Your Roof If It's Over 20 Years Old
Roofs can't last forever. Although I know mine will be fine for a while with just simple repairs, it will eventually need a complete replacement. If you've had the same roof for over 20 years, it's probably time to consider a new roof.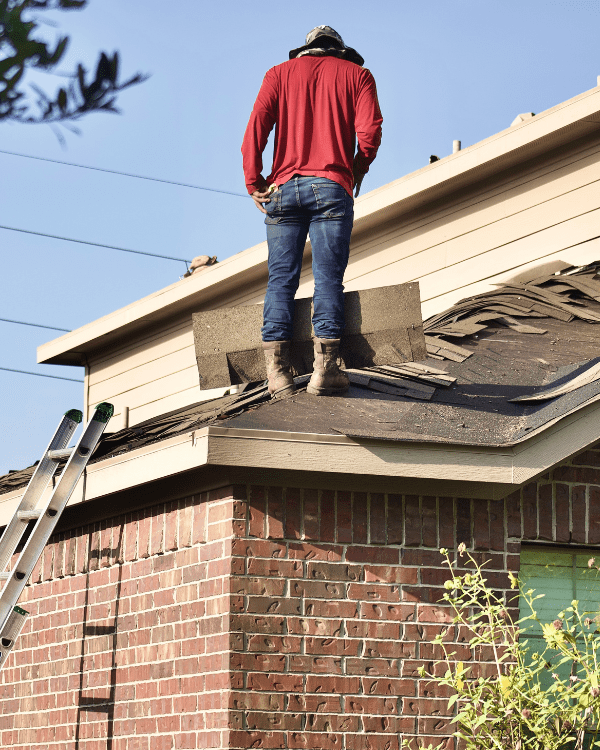 Most insurance companies will deny coverage once a roof is over 20 years old. Older roofs present a hazard and can lead to unwanted damage to homes, so older roofs are worth replacing right away.
Give Your Home the Protection It Needs
No matter where you live, your home needs to have a quality roof to keep you and your possessions safe from harm. Watching for signs that your roof is ready for repairs will allow you to take proactive steps and limit potential problems down the road.
Does your home have a quality roof? Knowing what to look for and how to deal with it is essential for giving your home a long life. Let us know what you think in the comments below and reach out to Farmer Contracting for all your roofing needs!
Looking for more information on home repair? Check these out:
XOXO,