I am a candle girl through and through!  One of the first things I do every morning is get a candle burning while I get ready for my day.  But, there is just something special about a Spring candle!  They're fresh, rejuvenating, and for me, they evoke feelings of happiness and renewal.  They often feature floral and fruity notes like lavender, lemon, and grapefruit, and remind me that warm summer days are just around the corner.  So, I've put together a list of my 10 favorite Spring Candles You'll Love Into Summer and linked each photo with where to find them!
Lilac Blossoms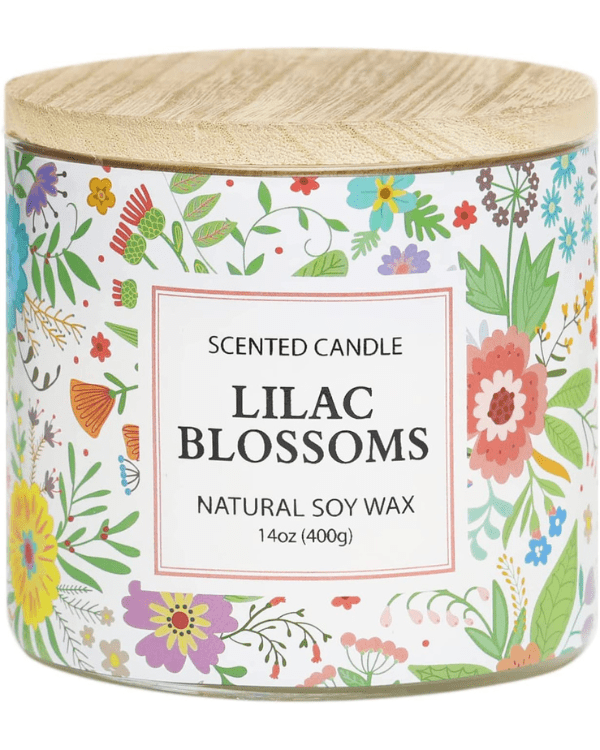 I thoroughly enjoy the look and smell of lilacs in the spring.  They're so floral and fragrant!  This beautiful candle instantly transports me to the outdoors as if I were in a lush flower garden.  To me, almost anything floral works perfectly throughout the spring and summer seasons, and this is no exception.
Spring Candles You'll Love:  Tropical Coconut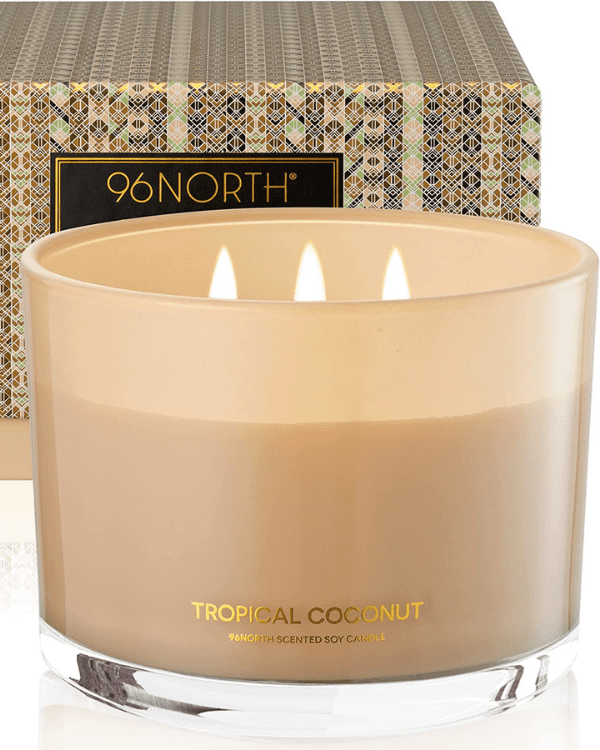 I love a tropical scent all spring and summer long.  Once the weather starts warming up, I am dreaming of the pool, tanning lotion, and family gatherings.  Not only is this smell delicate and fresh, the packaging is also stunning.  With 50 hours of burn time, you really get your money's worth.  It's also a great Spring and Summer gift for birthdays or Mother's Day.
Capri Blue Volcano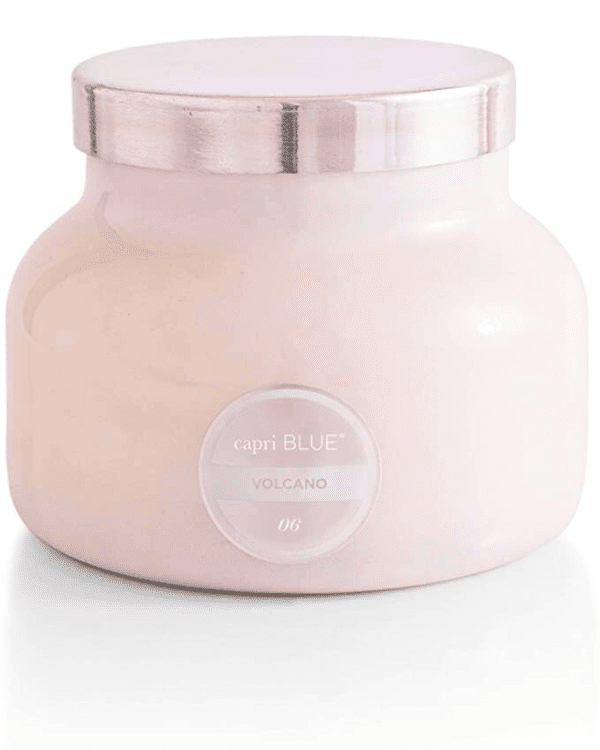 I'm not going to lie, this is my hands down favorite candle of all time.  While it is on the pricier side, I do think the splurge is worth it if you love candles as much as I do.  But wait!  I actually found a dupe of this scent at Target.  It's not quite as fragrant as the original, but it is close enough to save some money or try it before you buy it.  My house is full of them!
Tangerine Guava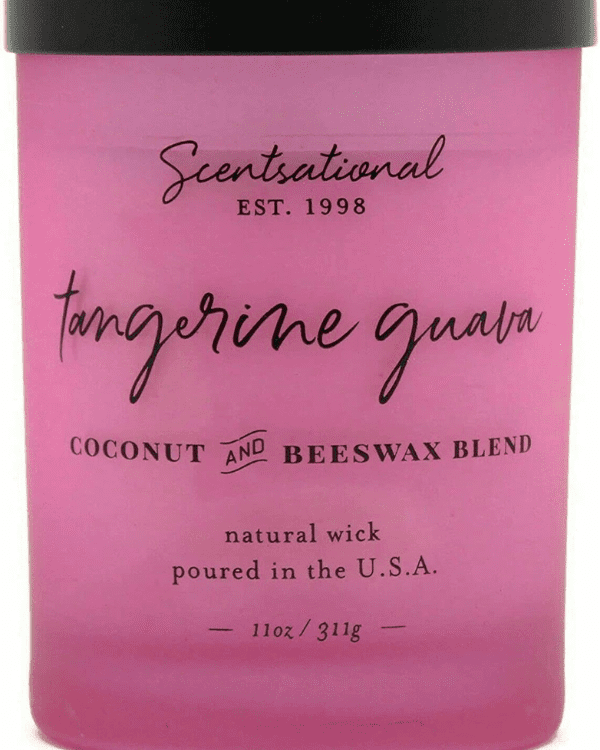 This candle is on the smaller side, so it's perfect for bathrooms or smaller spaces.  I love the frosted pink exterior, which fits so well in my home office.  The scent is bright, citrus, and fruity with notes of raspberry and sugar cane.  This candle also lasts surprisingly long at 50 hours.  It's definitely a Spring candle you'll love into Summer!
Spring Candles:  Ocean Breeze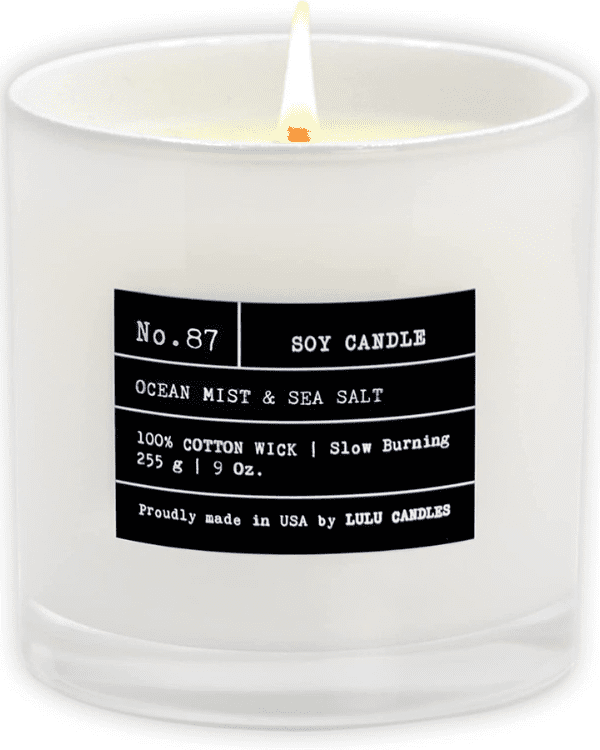 I can't have a list of Spring candles you'll love into Summer without an ocean inspired scent.  This ocean mist and sea salt candle has a modern and clean design, allowing it to complement mostly any decor.  I also love that it's hand-poured in the USA!  The fragrance is light and fresh just as an ocean candle should be, with that salty beach air finish.
Spring Candles You'll Love:  Blackberry Rose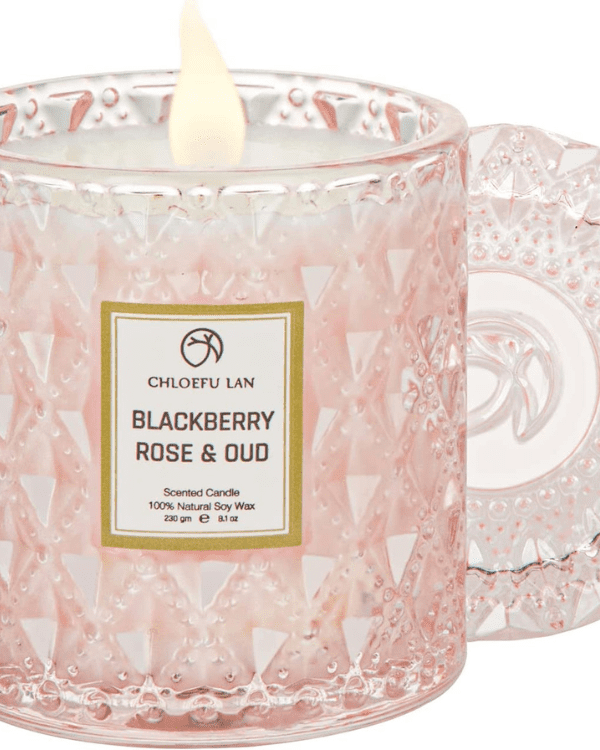 How pretty is this candle?  The light pink carved glass exterior feels super luxe and expensive while maintaining a reasonable price.  The smell is fruit forward with a floral finish and notes of roses, violets, and geraniums.  This brand also offers a few others worth mentioning like Vanilla Bean and Gardenia (although the candle packaging isn't quite the same).
Grapefruit and Vanilla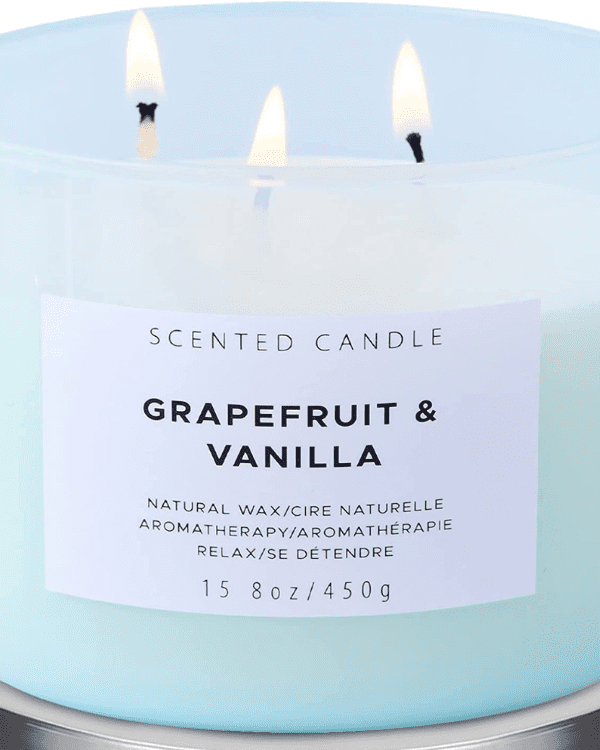 This grapefruit and vanilla candle is another that I think makes a great gift.  Fragrance-wise, it's highly scented with both a fruity and floral aroma, but it isn't overpowering.  It also has hints of jasmine, berries, and citrusy bergamot.  The light blue color of the candle's exterior is perfect for Spring or Summer decor.
Spring Candles You'll Love: Fresh Linen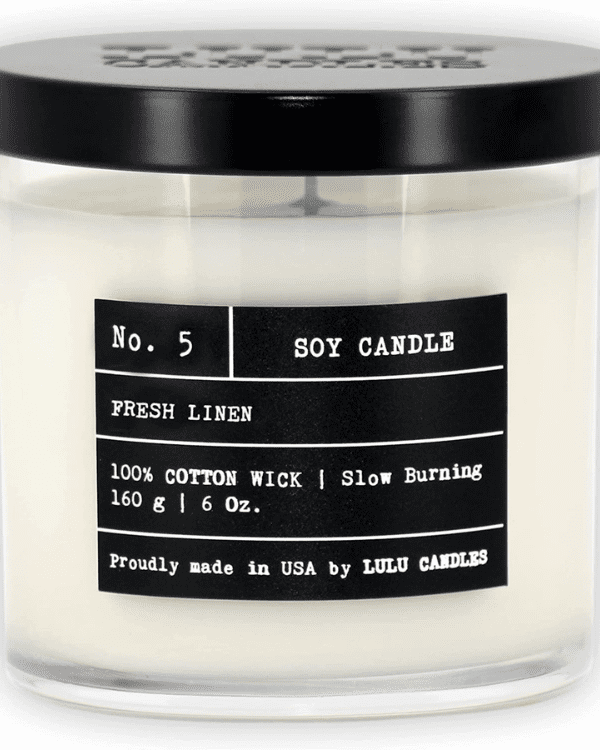 Nothing says Spring and Summer like a fresh linen candle.  This scent is great year round, but if you grew up with family who dried their clothes on a laundry wire, you know what I'm talking about!  This candle is exactly what it says – fresh.  It comes in several different sizes so you can try a smaller one before you go all in with the larger option if you'd like.
Basil, Lime & Mandarin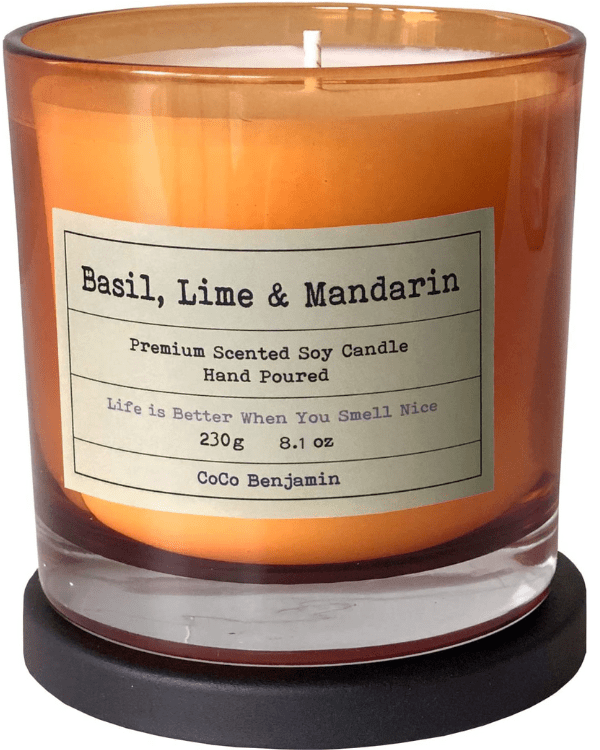 This Basil, lime and mandarin option is what they call a "crackling" candle, so it makes noise as it burns.  Infused with essential oils, it's potent enough to fill larger spaces, but natural enough to not overwhelm your nose.  It burns for roughly 45 hours and is reasonably priced under $20.
Spring Candles You'll Love:  Iris & Orange Blossom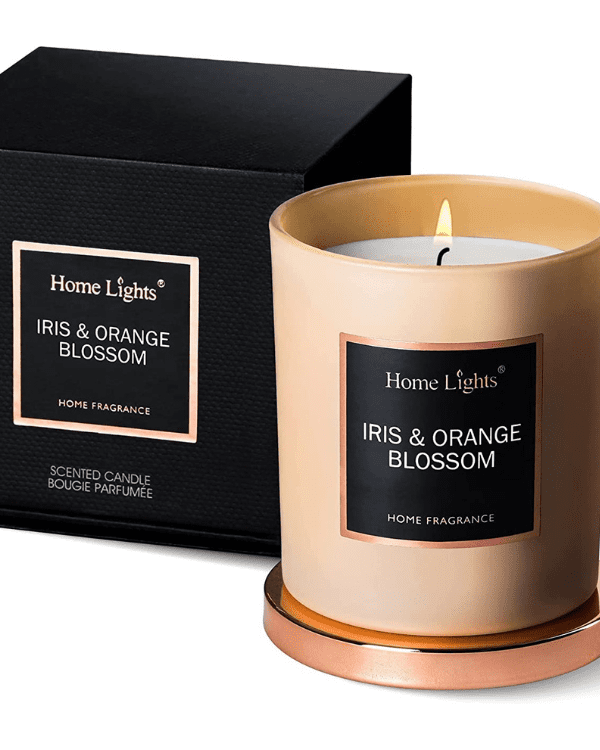 Last but not least, Iris and Orange Blossom is definitely a spring candle you'll love!  The silky glass exterior and rose gold steel lid have nice finishes and pretty packaging.  I would say this candle is a little more on the masculine side with hints of patchouli and jasmine.  Perfect for a bathroom or smaller space!
For me, Spring candles bring a sense of warmth and coziness to a room, setting the mood for family gatherings or simply for relaxing at home.  However, quality candles that you love can be hard to find or even recommend to others as everyone has different tastes.  I would love to hear what your favorite spring candles are.  DM me on Instagram or reply in the comments below so I can try yours!
XOXO,