This delicious Creamy Peach Smoothie Recipe is a perfect protein-packed start to your day!  If you love peaches and smoothies but need added protein to kick start your day, then this is the perfect combination.  A deliciously creamy smoothie that has one of my favorite fruits as the base, this is a great drink that has 17 grams of protein!  What a wonderful way to start your day!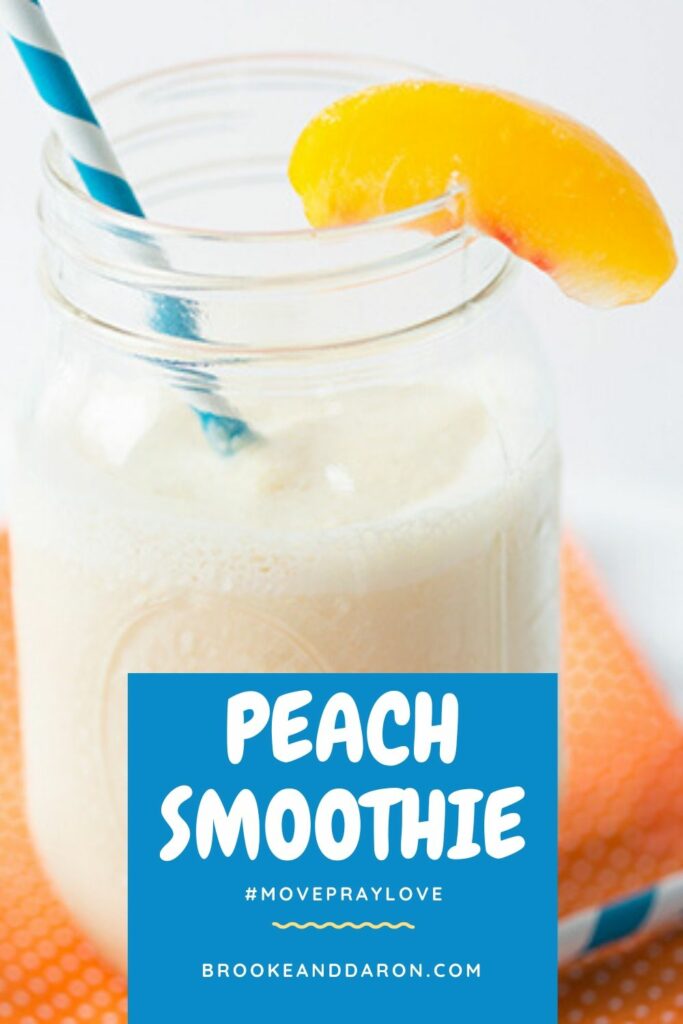 Creamy Peach Smoothie Recipe
If you love smoothies, I know you are going to love this fresh new recipe.  Peaches are a favorite fruit in my home, and adding them to a smoothie was just a natural choice.  Of course, I had to add some extra protein for balance, and what better way to do that than a scoop of one of my favorite vanilla protein powders?  I am pretty sure this is going to become your new favorite way to start your day.
Don't be afraid to experiment with adding things like a few berries or even a frozen banana into this smoothie for more flavor.  It's super versatile and truly delicious.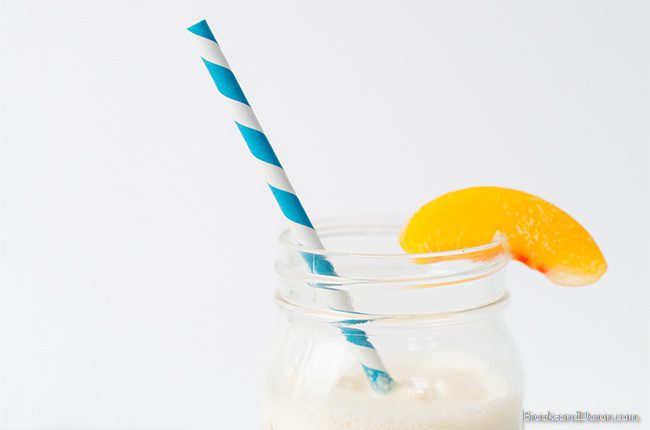 Can I Use Fresh Peaches?
I love to use fresh peaches whenever I can, but love that I can use frozen peaches to have this peach smoothie whenever I want. If you want to fresh peaches instead of frozen peaches you can. If you are not using frozen peaches, you will want to add ice.
I wouldn't recommend using canned peaches as the texture just won't be the same.  However, if it is all you have on hand, I would drain and rinse any excess sugar/liquid off the canned peaches, then add extra ice to the mixture to get the texture you want when blended.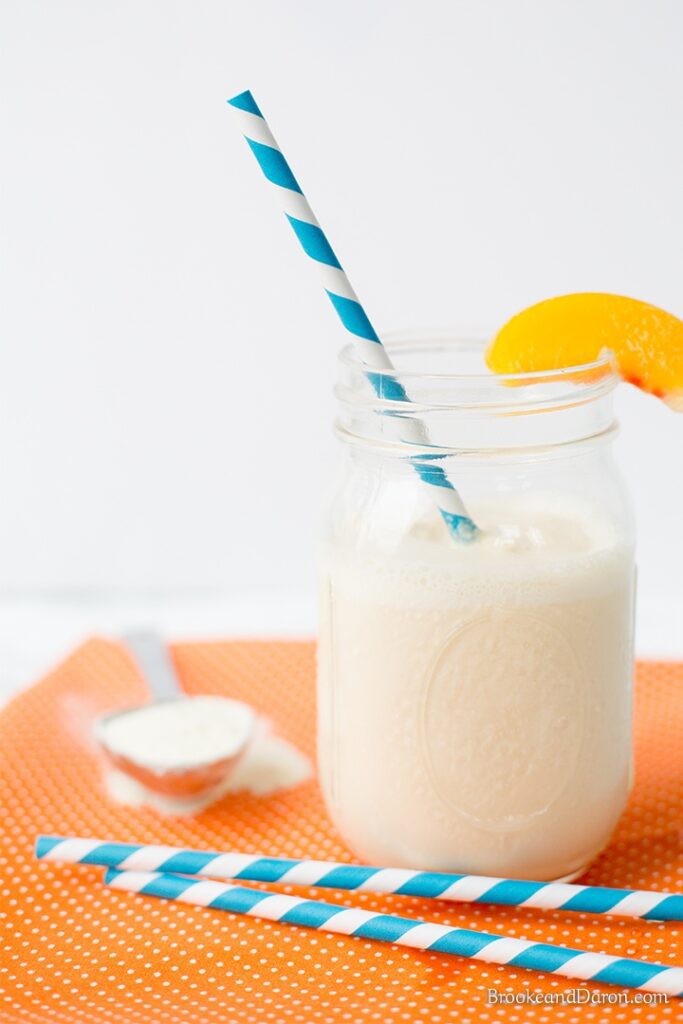 Can I Use Whipped Cream Instead?
If you prefer whipped cream instead of whipped topping, you can certainly use it instead. You can also make your own homemade whipped cream as well. However, make sure you calculate the recipe again for macros as this will change the nutritional values in this peach smoothie.
Do remember that whipped cream when blended will lose some of its bulk and fluff, so consistency may change, but the flavor would be similar.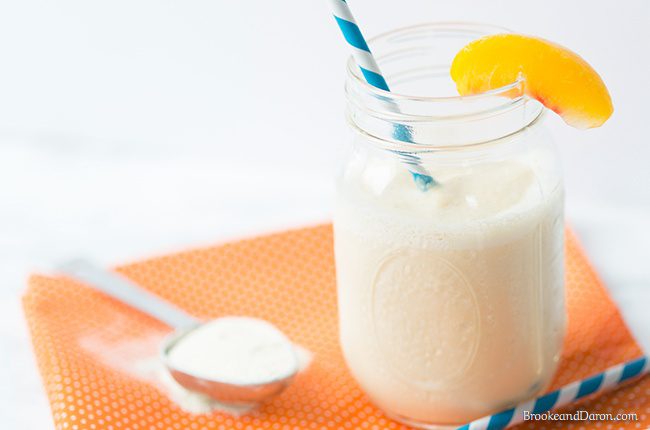 More Smoothie Recipes
If you love smoothies, then you are going to love these other smoothie recipes. Simple to make and healthy, you have to try them.
Ingredients for Peaches and Cream Smoothie
Frozen peaches
Unsweetened almond milk
Light whipped topping
Vanilla protein powder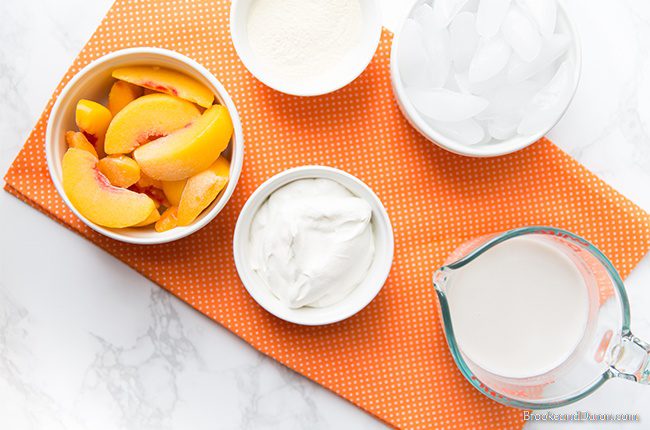 How to Make a Peach Smoothie
Blend all of the ingredients together in a blender until smooth.
If using fresh fruit, be sure to add ice to the blender to get the right smoothie consistency.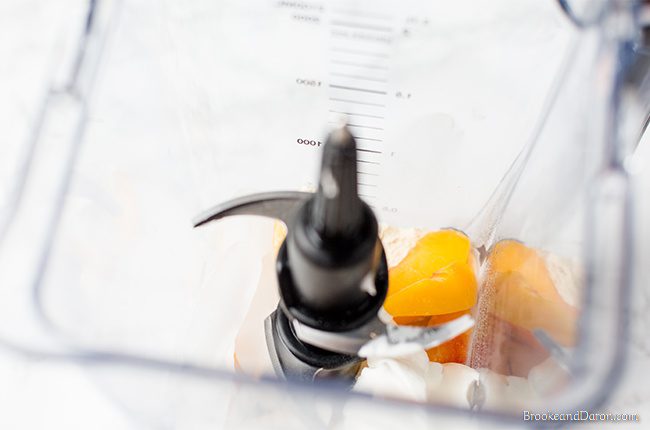 MyWW Points
Blue: 4 SP
Green: 4 SP
Purple: 4 SP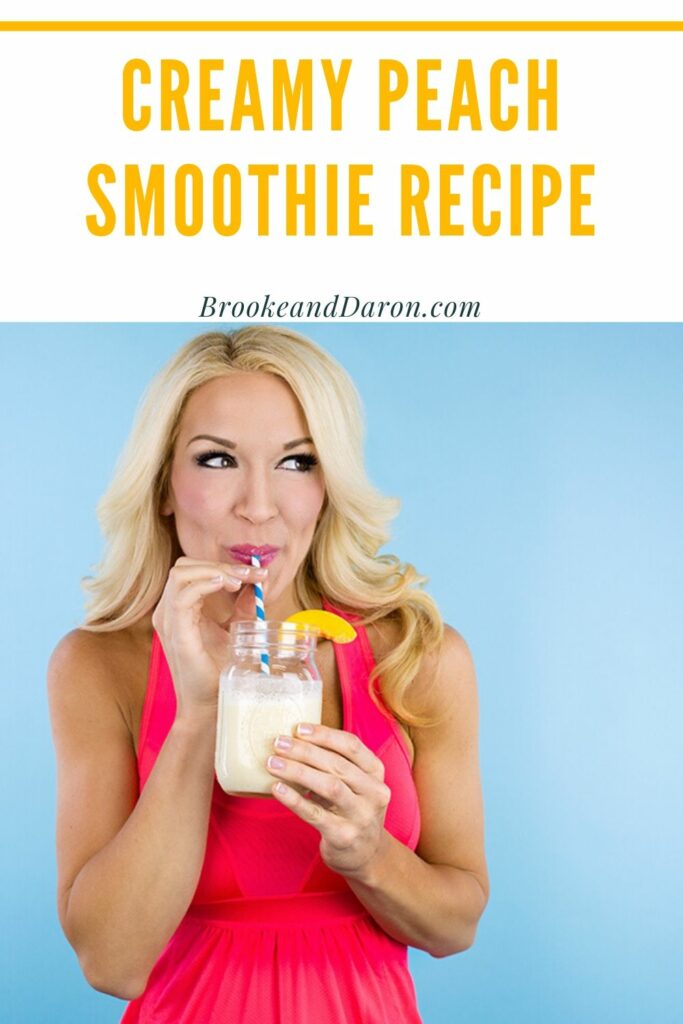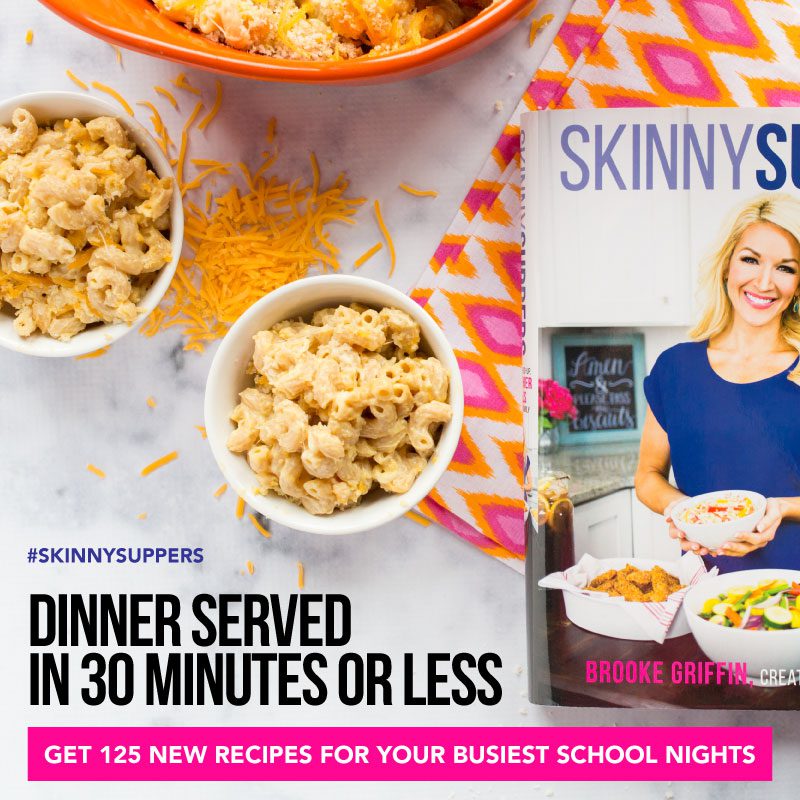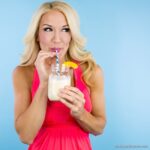 Print Recipe
Peaches & Cream Smoothie
For a protein-packed sweet treat, try my Peach Smoothie with 17g of Protein! It couldn't be any easier to make — or devour. Drink it before or after a workout to fuel your workout or restore your energy.
Servings: 1 smoothie
Calories: 137kcal
Ingredients
½ cup frozen peaches about 6 peach slices
⅓ cup unsweetened almond milk
2 tablespoons light whipped topping
1 scoop vanilla protein powder
*If using fresh fruit instead of frozen add 1 cup of ice cubes. Adjust ice or liquid accordingly for desired consistency.
Instructions
Blend all of the ingredients together in a blender until smooth.
Nutrition
Serving: 1smoothie | Calories: 137kcal | Carbohydrates: 12g | Protein: 17g | Fat: 5g | Saturated Fat: 2g | Cholesterol: 2mg | Sodium: 221mg | Fiber: 1g