Make this General Tso's Chicken Meatball Recipe as a perfect healthier Chinese for your meal plan.  Not only are these chicken meatballs healthier, but they are also ideal for a fast and easy meal.  A simple homemade sauce, your favorite veggies, and rice make a great meal.  One bowl can be a perfect copycat takeout option!
General Tso's Chicken Meatball Recipe
This chicken meatball recipe starts with a base of ready-made meatballs straight from the freezer section.  You may think that doesn't sound very healthy, but I have found that on occasion, those meatballs are a great choice.  Chicken or turkey meatballs are readily available in the freezer section now, offering you a great healthier option.
I made a simple homemade General Tso's sauce that pumps up the flavor for this meal without adding a ton of calories.  I am sure you are going to love this as much as we do!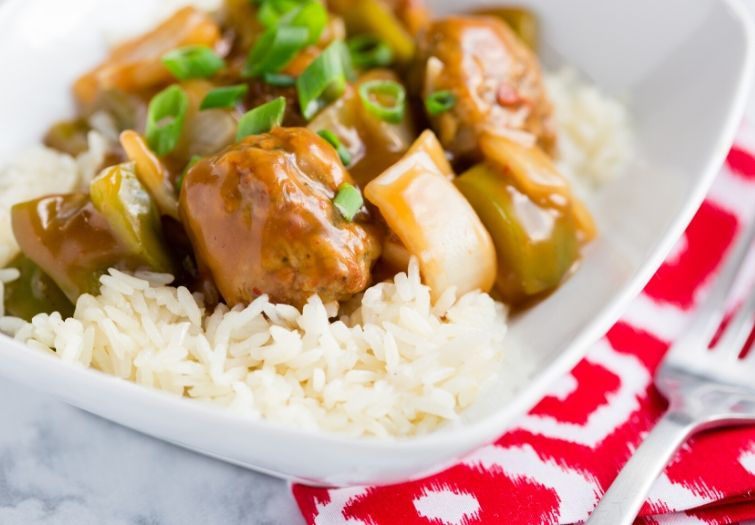 More Homemade Asian Inspired Recipes
We love trying different flavors in our meal plans.  Chinese, Japanese, Korean, and Indian are commonplace on my menu.  I am working to recreate some of our family favorites here in healthier versions.  Below are some of my best makeover healthier recipes that still have your favorite takeout flavors.

Can I Use Turkey Meatballs Instead? 
If you can't find chicken meatballs or just prefer to use turkey meatballs that is perfectly fine for this recipe.  I have used them interchangeably and find that the sauce works well with either type of meatball.
Additionally, if you have a great homemade meatball recipe that you want to make instead of using the frozen chicken meatball, don't hesitate to make that instead.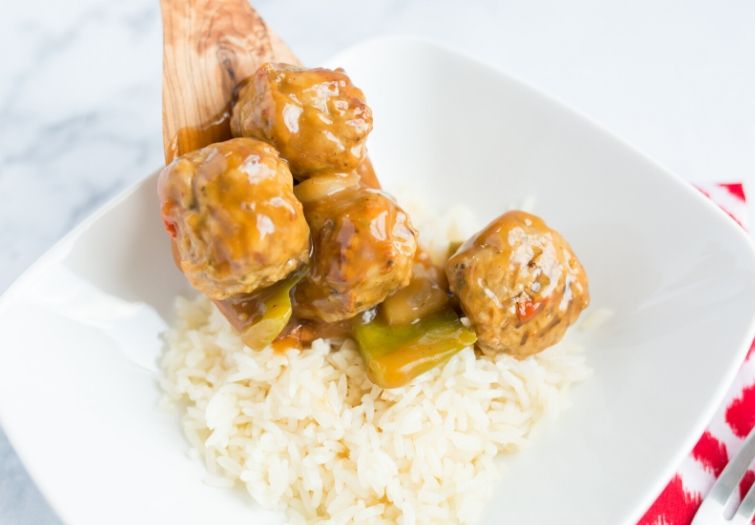 What Vegetables Should I Serve With a Chicken Meatball? 
For this recipe, I have included pepper and onions.  This combination is pretty classic for a General Tso's chicken recipe.  You can definitely mix it up with any stir fry vegetable. I often have a stir fry blend of veggies in the freezer, and those could work great for this recipe.  Below are some other great veggies to add to this makeover Chinese recipe.
Broccoli
Cauliflower
Mushrooms
Carrots
Celery
Water Chestnuts
Snow Peas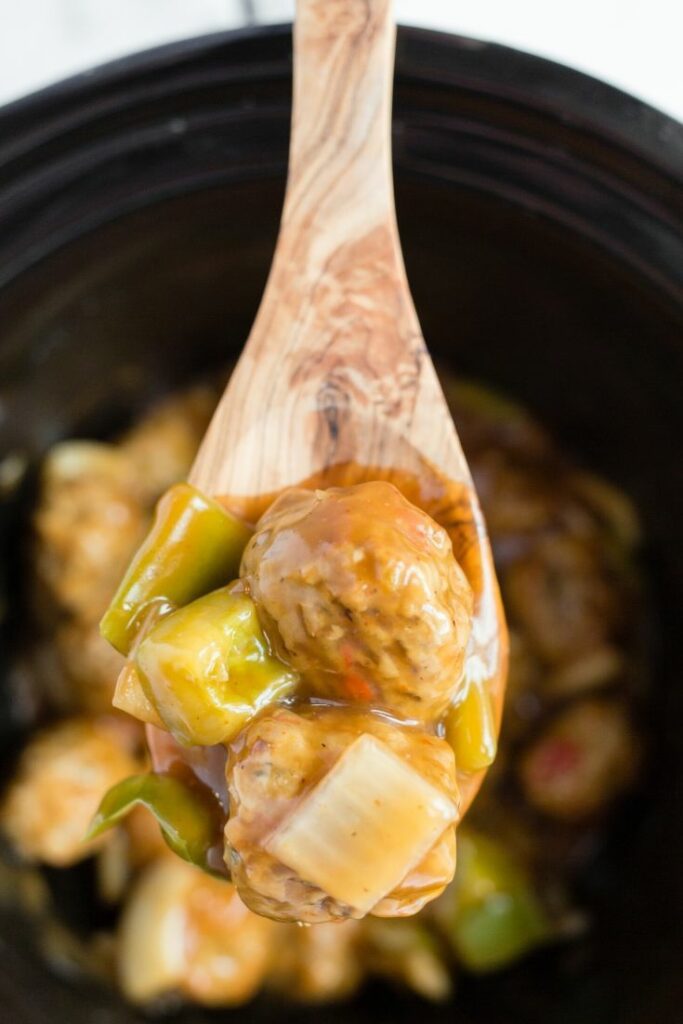 Ingredients
Chicken meatballs
Bell pepper
Onion
Chicken broth
Soy sauce
Rice wine vinegar
Sriracha
Cornstarch
Brown sugar
Rice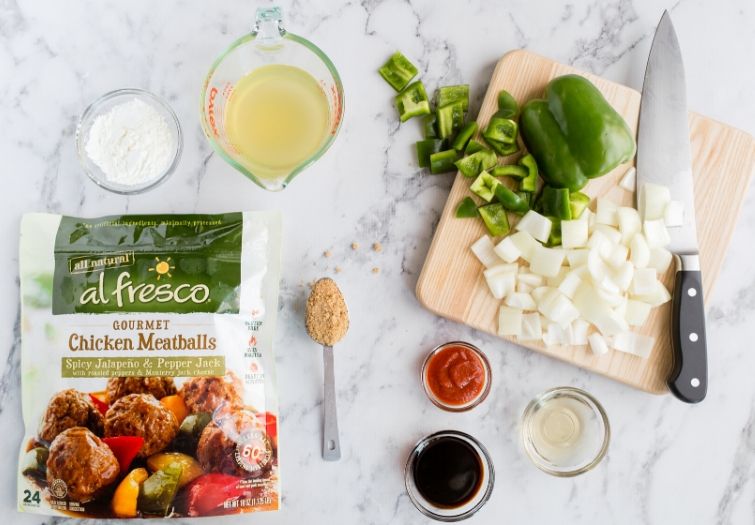 How to Make the General Tso's Chicken Meatball Recipe
For this recipe, you will begin by making your General Tso's sauce.  I like to whisk this together in a large bowl and set aside for when I am ready to add to the meatballs.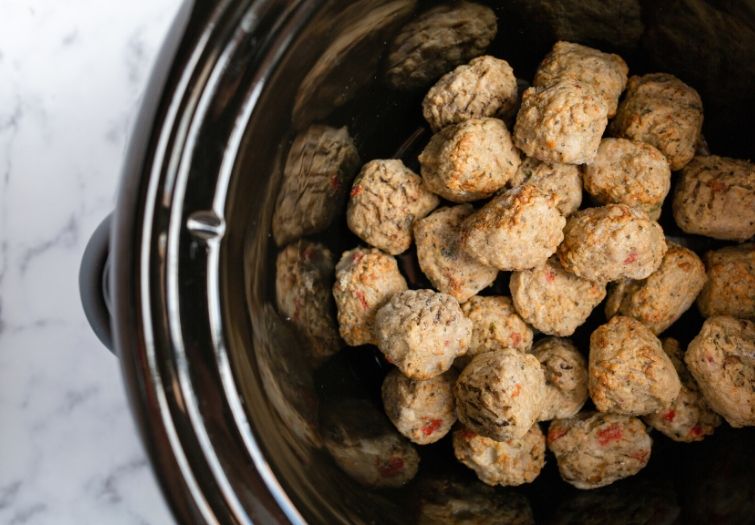 Place your frozen meatballs in a layer onto the bottom of the slow cooker.
Top with the sliced bell pepper, onion, and then pour the sauce over the entire mixture.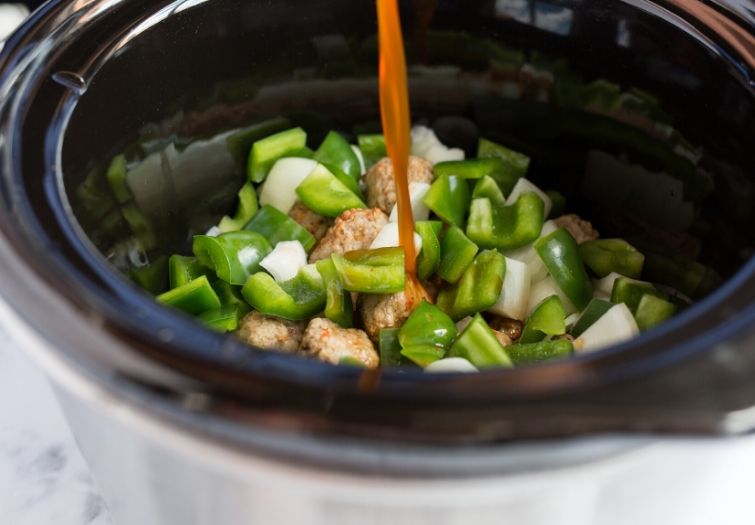 Cook on high for 3 hours or on low for 6 hours.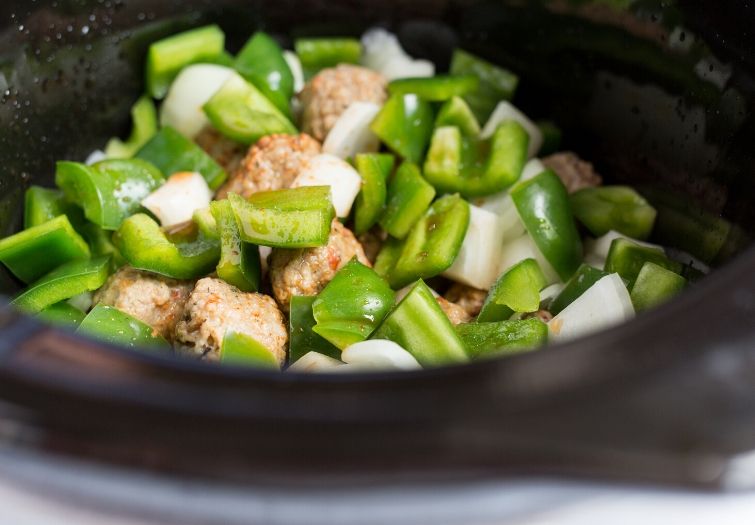 Serve with your favorite rice.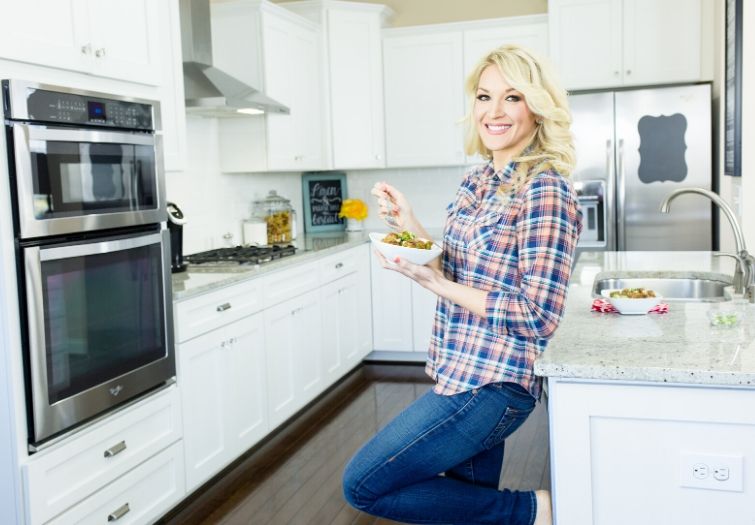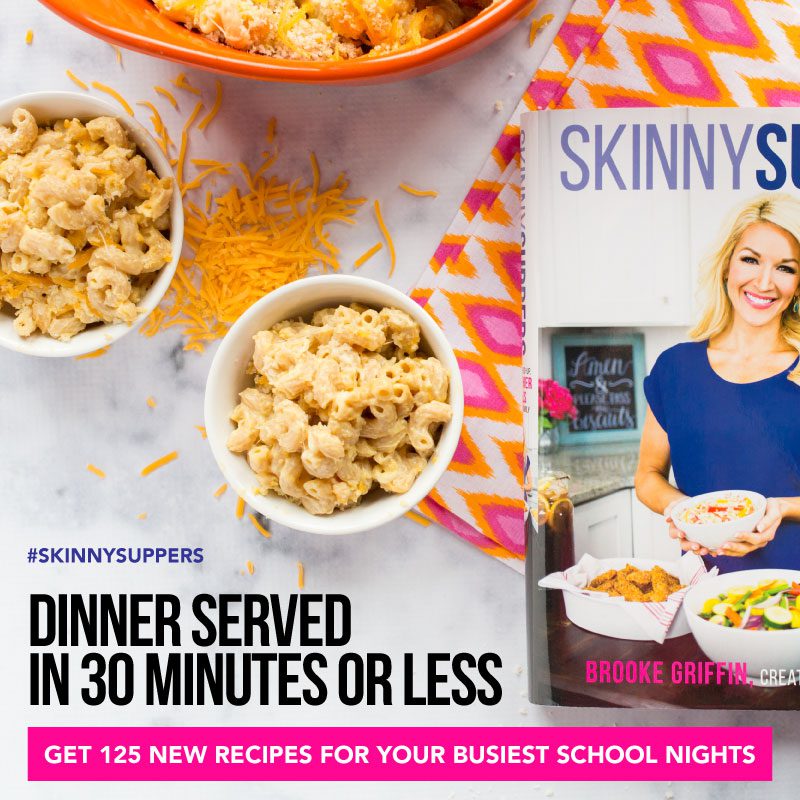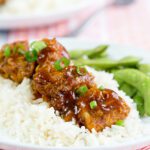 Print Recipe
Slow Cooker Healthier General Tso's Chicken Meatball Recipe
Slow Cooker General Tso's Chicken Meatball Recipe is a great meal for any weeknight. Loaded with homemade sauce and veggies, this is a healthier option than your regular take out recipe.
Servings: 4
Calories: 517.32kcal
Ingredients
1 Bell Pepper diced
3/4 cup Chicken Broth
1 Onion diced
2 tbsp Low-Sodium Soy Sauce
1 tbsp Sriracha Sauce
2 tbsp Rice Wine Vinegar
24 Al Fresco Chicken Meatballs
2 tbsp Cornstarch
1 tbsp Brown Sugar
2 cups Cooked Rice
Instructions
In a large mixing bowl, make the sauce by whisking together the chicken broth, soy sauce, vinegar, hot sauce, cornstarch, and brown sugar.

Place the meatballs, bell pepper, and onion in the slow cooker, and pour the sauce on top.

Cover and cook until the vegetables are soft and the sauce has thickened, 3 hours on high or 6 hours on low.

Serve the meatballs out of the slow cooker on warmer.

Notes
Serving Size: 6 meatballs and 1/2 cup cooked rice WW Blue Plan: 9 SP (6 SP for meatballs only, 3 SP for 1/2 cup rice) WW Green Plan: 9 SP (6 SP for meatballs only, 3 SP for 1/2 cup rice) WW Purple Plan: 9 SP (6 SP for meatballs only, 3 SP for 1/2 cup rice)
Nutrition
Calories: 517.32kcal | Carbohydrates: 40.19g | Protein: 35.27g | Fat: 26.49g | Saturated Fat: 8.09g | Cholesterol: 160mg | Sodium: 1318.26mg | Potassium: 180.22mg | Fiber: 1.47g | Sugar: 7.54g | Vitamin A: 931.47IU | Vitamin C: 45.54mg | Calcium: 136.82mg | Iron: 4.19mg