Green smoothies are healthy, but they don't need to be flavorless! My Green Monster Smoothie is a fabulous green smoothie that works to "scare off" any toxins in the body. Prior to starting this recipe, be sure to freeze a banana for when you are ready to blend. After that, add the banana, spinach, almond milk, chia seeds, vanilla protein powder, and ice to the blender. Blend on high until you see a creamy, smooth consistency. This Green Monster Smoothie will make you go into beast mode! (At the gym, of course!)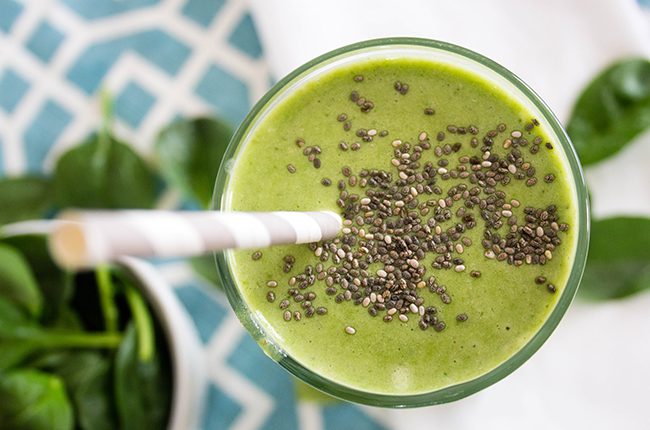 Recipes Similar to Green Monster Smoothie:
Healthy Green Tea Smoothie Recipe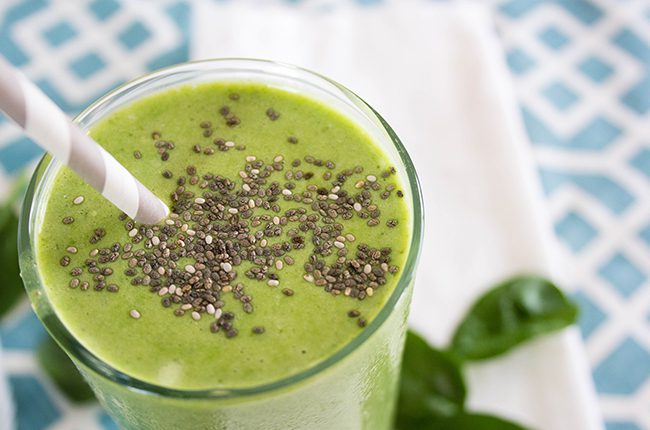 What Are the Health Benefits of Spinach?
Spinach is considered extremely healthy, and is linked to tons of major health benefits. It contains nitric acid, which protects the heart from various diseases from poor blood vessel health. Spinach can decrease inflammation in the body. Excessive inflammation without intervention can lead to many chronic illnesses. One serving of spinach contains almost double the amount of daily vitamin C intake that is recommended by experts. Spinach is one healthy leafy green!
Incorporate more spinach into your diet for a healthy immunity boost. Want more spinach recipes? Try my Healthier Spinach and Artichoke Dip!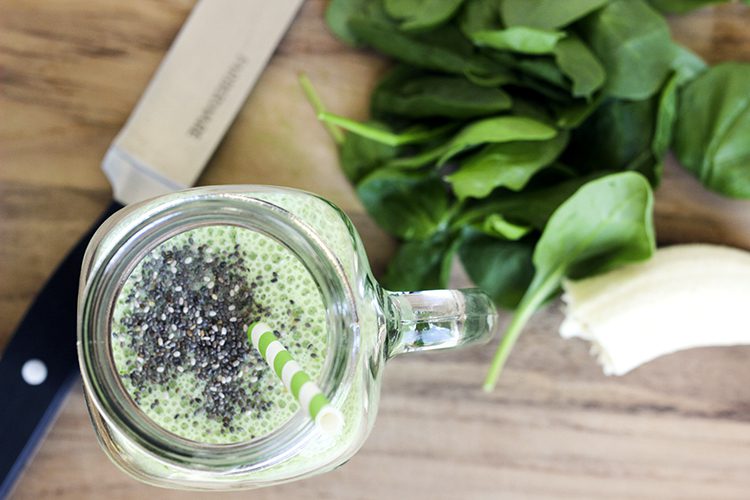 Ingredients in Green Monster Smoothie
unsweetened almond milk
frozen banana
baby spinach
chia seeds
vanilla protein powder
ice cubes
How to Make This Green Smoothie
Blend all of the ingredients together in a blender until smooth.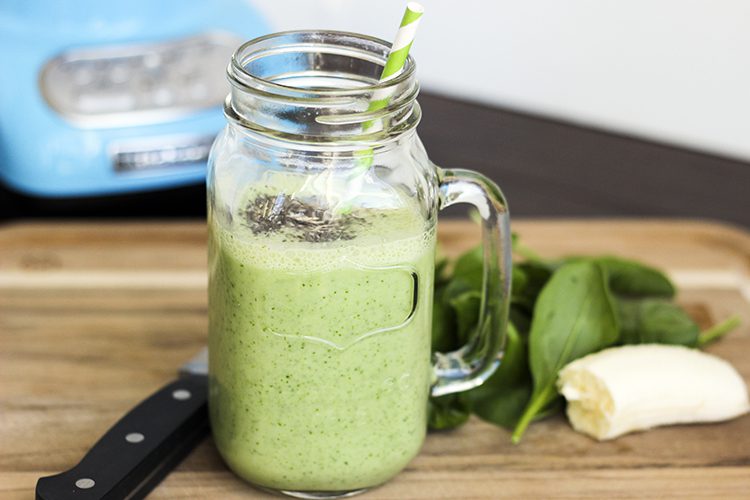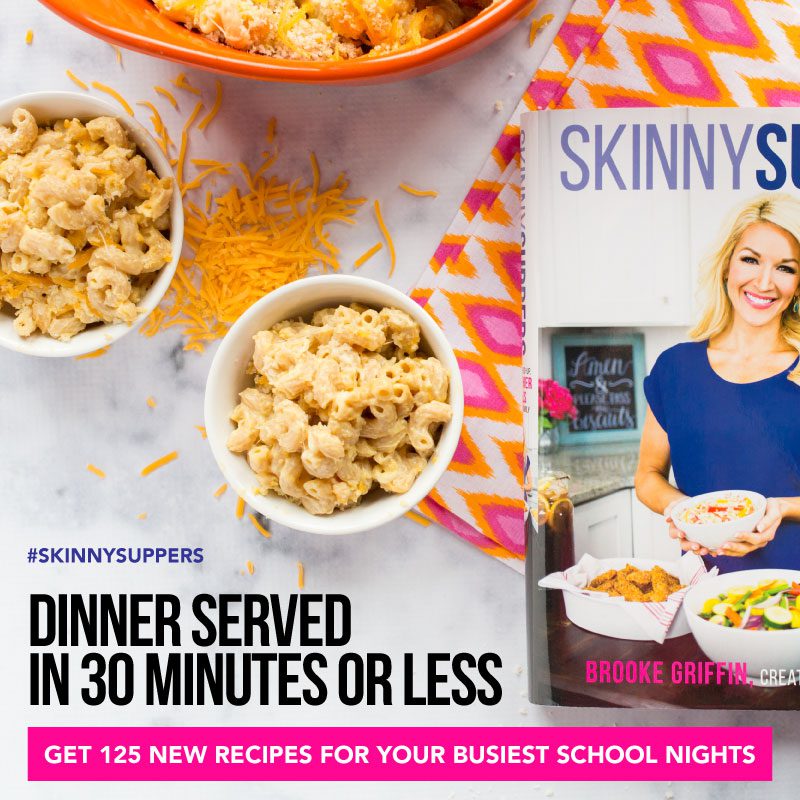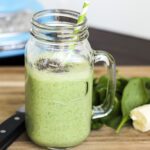 Print Recipe
Green Monster Smoothie
This green smoothie boosts immunity and fights illness with ingredients such as banana, spinach, and chia seeds.
Servings: 1 serving
Calories: 239kcal
Ingredients
1 cup unsweetened almond milk
1 small banana, frozen
2 cups baby spinach
1 tbsp chia seeds
1 scoop vanilla protein powder
8-10 ice cubes
Instructions
Blend all of the ingredients together in a blender until smooth.
Notes
Calories from fat: 76 SmartPoints: 6
Nutrition
Calories: 239kcal | Carbohydrates: 24g | Protein: 22g | Fat: 8g | Saturated Fat: 1g | Cholesterol: 42mg | Sodium: 366mg | Fiber: 9g | Sugar: 9g