My Mom's Cancer Journey (Carcinoma ex pleomorphic adenoma)
The Urban Dictionary defines "Best Friend" as someone who you have shared good AND bad memories with, but you just can't help but cherish each of them.  This clearly defines what my mom is to me…she's my go-to when I need advice, she's my shoulder to cry on when I've had a bad day, she's who I Marco Polo when something good happens, she's who prays for me even when I don't ask, she's more than my best friend, she's my MOM.  So you can imagine when I heard the words, your mom has Cancer, the feelings that began racing through my mind along with the fear and worry that took hold of me as I began to process what this meant for her and for our family.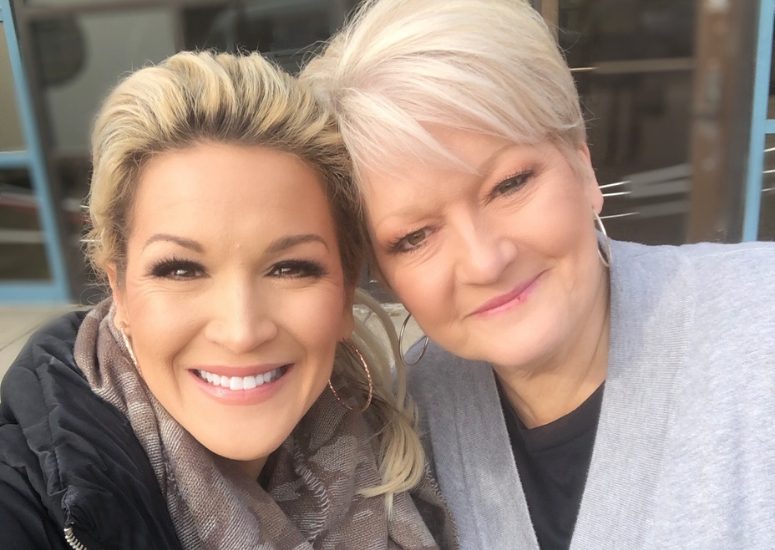 At first we were unsure if we should talk about it–the cancer word, or share any of the details of her journey but with my mom's permission, she is allowing me to share a piece of her story, and cherish the good AND the bad memories as we walk out her healing and her cancer journey together.  It's our hope in sharing that someone reading might be encouraged to keep moving forward in whatever difficult situation that you're going through, trusting and believing that God has a better plan for your future and He's Bigger than your current circumstance. Our favorite scripture says
" For I know the plans I have for you," declares the LORD, "plans to prosper you and not to harm you, plans to give you hope and a future." Jeremiah 29:11
About My Mom
As I begin to share my mom's story I think it's important that I share a little bit about her.  For starters her name is Valerie and if I had to describe her in a few sentences, I would say that she's always smiling, never meets a stranger, and she loves her family and Jesus with her whole heart.  I've already established that she's my mom, but I should also mention that she's a mom to my two younger sisters, Amanda and Cara.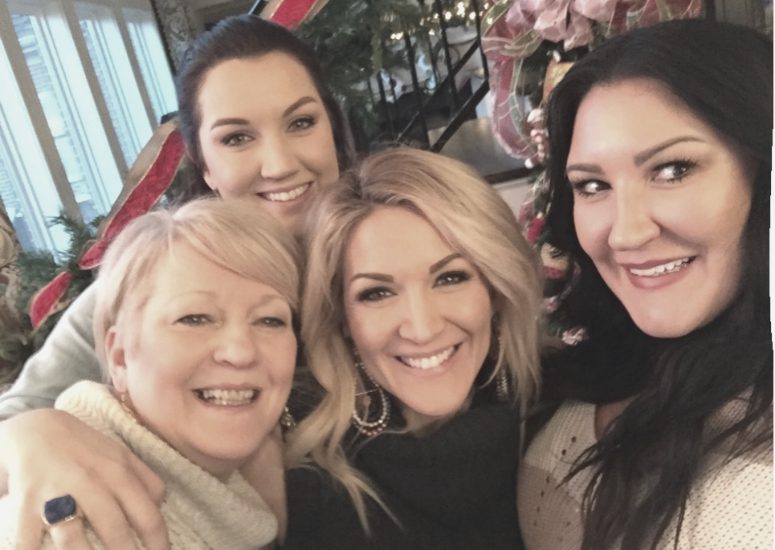 She's a wife to my dad and they have been married for a long time, I'm pretty sure it's been over 35 years.  My mom also goes by another name these days and that is Nana, and if you asked her 6 grandchildren, they would all say that she's the BEST nana ever. She loves each of them dearly and spoils her grand-babies every chance she gets. And when I say spoils her grandchildren, I mean she gives them anything they want.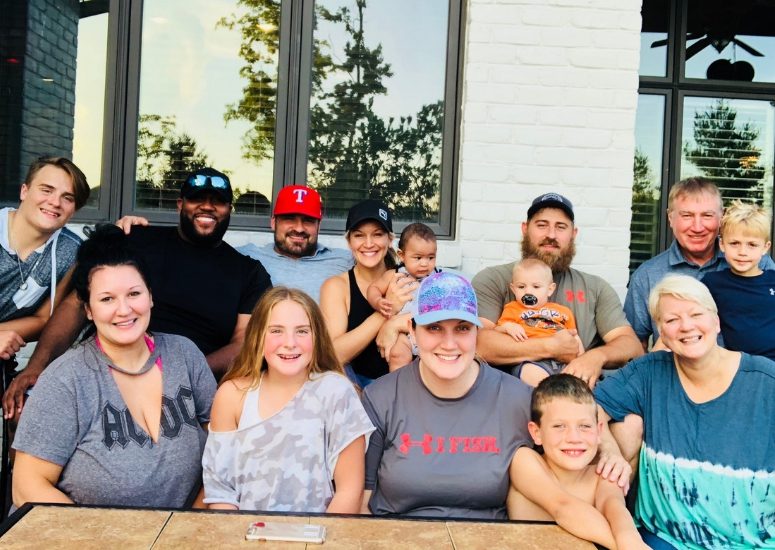 When my youngest was asked to share a presentation at school about one of his favorite memories, he stood up in front of all of the parents and teachers and said his favorite memory was with his Nana who built forts with pillows and served him cookies and cream ice cream every morning for breakfast! You can imagine the look of shock on my face as the crowd started laughing and I'm thinking really cookies and cream ice cream for breakfast…MOM?!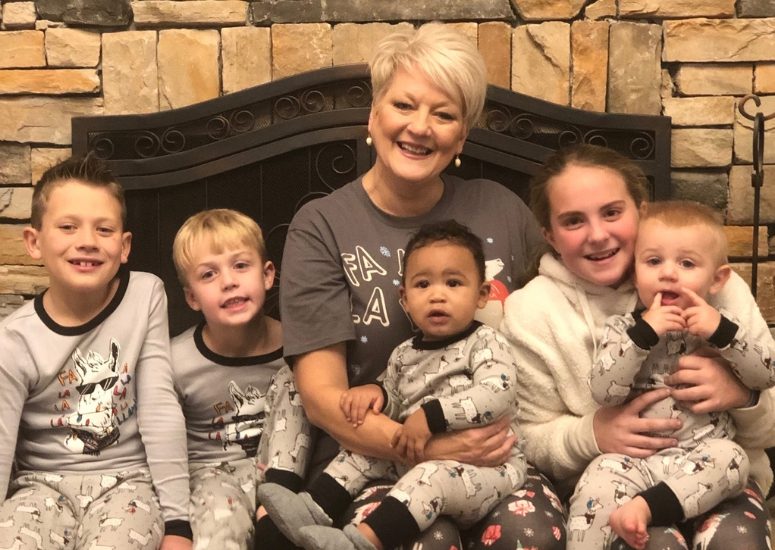 How it Started:
It was about a year and a half ago when my mom first mentioned that she felt a tiny lump in the side of her neck and she was experiencing ear pain, like an earache.  After going to the doctor, she was told it was probably a clogged gland and was given antibiotics for treatment. Several weeks went by and there was no signs of progress, so she went back again to the doctor only to hear a similar diagnosis and the treatment option was to continue with the antibiotics.  
Fast forward to November of last year, and my mom shows up for Thanksgiving dinner having lost almost 20 pounds (I should mention, she was trying to lose weight and had been living low carb on turkey sticks and cheese, haha) but now, in light of the recent weight loss in her face, the tiny lump on her neck was no longer tiny but rather it had grown into a large mass that was very visible to all of us and it alarmed her sisters that were in town visiting for the holiday.  At the insistence of her sisters and all of our extended family, my mom made another appointment to have her neck checked out as soon as possible. This appointment in December was much different then her previous appointments as the doctor immediately recognized that the mass would need to be removed and her surgery was scheduled for January 15, 2019.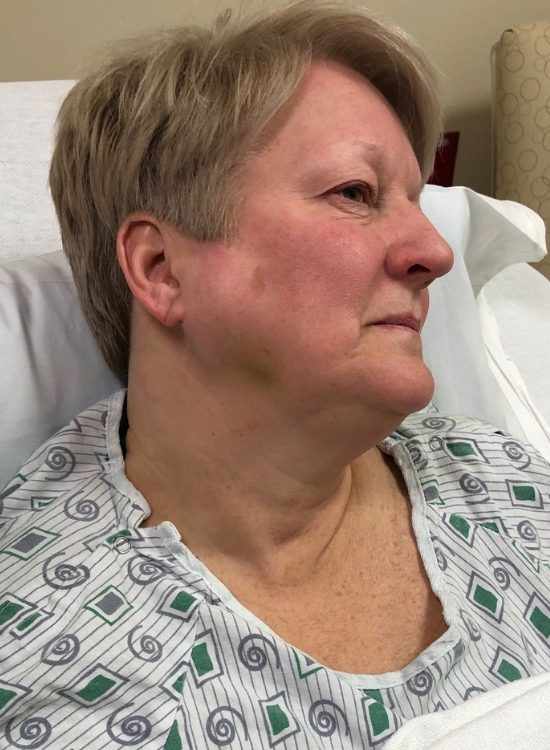 Surgery day was a hard day to process for all of us and what we were told would only take 3-4 hours, ended up taking almost 6 hours in the operating room.  Once the doctor came out to give us an update on her status, he explained to us that the tumor had begun to invade her peripheral nerve and this made it very difficult for him to remove the tumor and made it a challenge to preserve her facial nerve.  Thankfully, after much work in the operating room and what we believe was God's divine hand guiding the surgeon, he was able to extract the tumor and save her facial nerve but explained that she would endure some facial paralysis to her right side where the tumor was extracted.  The doctor also confirmed that the tumor was cancerous, but said he wasn't able to confirm the type of cancer and would need to send it off for additional testing.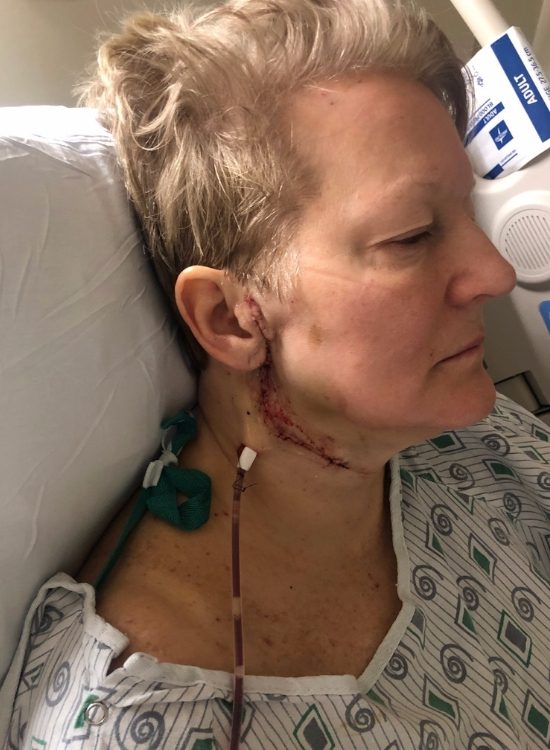 Her Diagnosis: Carcinoma ex pleomorphic adenoma
Over a week passed and we still had not heard anything about the type of cancer and out of concern, my mom made a call to the doctor.  After reaching out, the doctor explained that the local laboratory here in Cincinnati had to send the results off to another laboratory in the Midwest to be sure of the diagnosis.  A few more days passed until finally my mom was told the name of the cancer, Carcinoma ex pleomorphic adenoma or (Ca ex PA). Carcinoma ex pleomorphic adenoma is a very rare malignant tumor that often occurs in the parotid gland exactly where the tumor in my mom's neck was found. Only about 3% of the population have reports of cancer of the salivary gland and only 1-3% of that group will have Ca ex PA making the type of cancerous tumor my mom had extremely rare and because of the rarity, there has been little research done on causes and treatment.  
After learning of her diagnosis, she was immediately sent to Christ Hospital for additional testing and to discuss her treatment plan.  We learned that the current standard of care for this type of head and neck cancer was 6 weeks of radiation and that we wouldn't know more until the results of her PET scan came back.  She was scheduled for her PET scan on Valentine's Day, probably not how she had hoped to celebrate this day of love, especially realizing that she wasn't allowed to eat any candy or sugar 24 hours before the scan, and if you know anything about my mom, you know that chocolate is her weakness.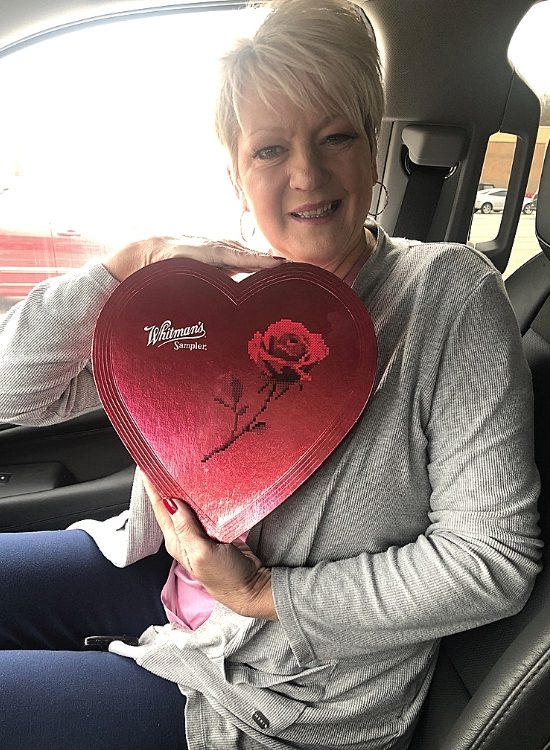 Leading up to the scan, we had called on all of our friends to pray and intercede for my mom's healing. I had my Monday night workout class praying, all of my mom's friend's at church were praying for her, Daron and I were praying, and just a few days before her scan we had a family prayer meeting at my grandparents in Corbin.  We were believing that God was going to show up and remove all of the cancer cells and give her a positive PET Scan. When the results of her PET scan came back and the doctors told us that the scan looked good, we were excited and thankful for God's answered prayer. 
My Mom's Treatment Plan for Carcinoma ex pleomorphic adenoma
While we celebrated the results of the scan, we still knew that my mom's journey was just beginning as the next step would be to continue to move forward with the recommended treatment as determined by her doctors and walk out her complete healing.  In our hearts we already know that my mom has been Healed in the name of Jesus!  At the beginning we had been told that her treatment would be radiation only, however because of the rarity of the tumor that was extracted, my mom was referred to UC Medical Center for a clinical trial that was and is still testing a combination of radiation and chemotherapy treatment.  Making the decision to go forward with both treatments was difficult for not only my mom but for all of us as we had hoped that she would not have to endure chemotherapy.
However, after much prayer, we put the outcome of the decision into God's hands and stood firm on the scripture in Psalms 37:23 which says that the steps of the righteous are ordered by the Lord and we trusted and continue to trust that God is ordering every single step and decision in this process for my mom.  We believe that in the case of my mom and her being a young and healthy patient, we wanted to be as aggressive as possible with whatever treatments were made available to her. Her treatment plan that begins next Tuesday is Daily Proton Radiation therapy Monday-Friday and Cisplatin one time per week for 6 weeks.
As I shared in a post on my Instagram, I've never walked through cancer with a loved one before, and I could not have imagined it would be my sweet mama.  Initially, my emotions were all over the place but after spending much time in my secret place (aka my bedroom closet) with God, I can honestly say that I have a peace in knowing that He's promised that He is going to take care of her.  I can also say that God has completely taken away the fear that I had been feeling and replaced it with hope in knowing that He's bigger than this situation and there's nothing for me to be afraid of…
"For God has not given us a spirit of Fear but of love, power, and a sound mind." 2 Timothy 1:7
I'll be back soon with another update next week but until then thank you all for your prayers and words of encouragement.  We appreciate and love you all so much!
XOXO,