This week on The Farmer 5 is all about spending time together as a family at our favorite vacation spot, the beaches of 30A!  Daron and Easton were both able to join us this past week and are staying for the next several days as Easton, my youngest, is on Spring Break.  Hailey and Ethan are still in school but once they get done with remote learning for the day, we try to get out as a family and go to the beach, bicycling, or find an activity that we can do together.  This is our second week at the beach and you can read about the first week here.
1. Deep Sea Fishing Family Trip
It was my first time going Deep Sea Fishing and I have to say that I absolutely loved it!  I think we all did as it's been one of our favorite activities we've done thus far on the trip.  Daron found a great private charter boat that I would highly recommend.  It's called Hook'D Charters and it's owned and led by a female captain named Brit who did a great job.  We caught a variety of fish including White Snapper, Spanish Mackrel, Trigger Fish, and Red Snapper.  The highlight of our fishing trip was hooking a bull shark and reeling it up to the surface before we let it go.  It was an exciting experience to see a shark up close like that!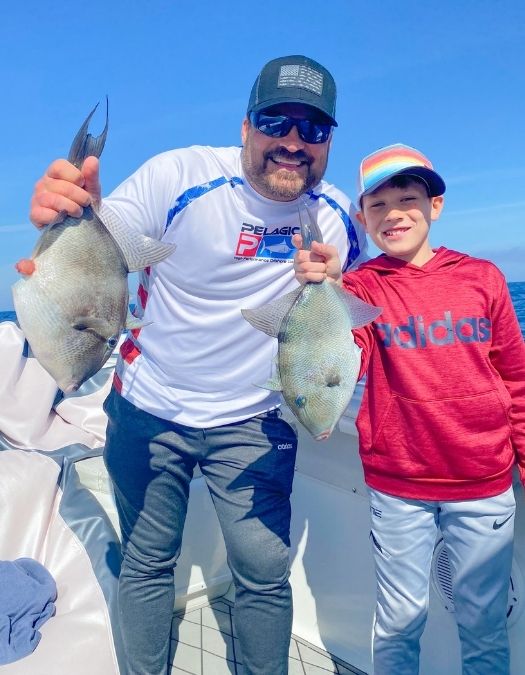 2. Tacos, Tacos, and More Tacos!
If you ask any of the Farmers this past week "What's for Dinner", we all would reply "Tacos, Tacos, and More Tacos".  Daron's favorite 30A beach spot is a Taco Truck in Seaside Beach.  Since he got here, it's felt like all we've done is eat tacos, haha!  We've had fish tacos, shrimp tacos, carnitas, brisket, and pork tacos, chicken tacos, and steak tacos.  In addition to hitting up the taco truck at Seaside, we've visited several other local Mexican and Tex-Mex restaurants in search of D's favorite food.  If you ever need recommendations while you're traveling 30A, be sure to message me as I can send over a few great local spots.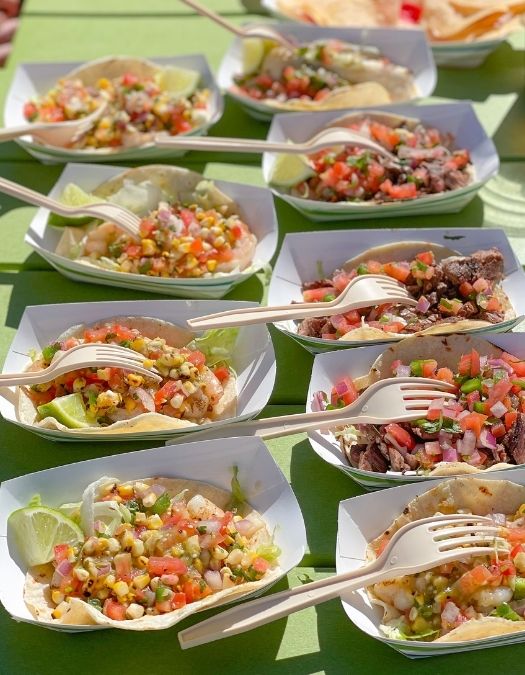 3. Open Shelves and Designing Cabinets
For Our Farmer House update this week, I've spent most of my time working on designing the layout for the kitchen cabinets, bathrooms, pantry, laundry room, and master bathroom cabinets.  I decided on a modern shaker-style door front for all of the cabinets throughout the house and I'm going with white, dove gray, and a dark gray for the cabinet colors.  We opted to save money on many of our cabinets and not do custom cabinets as we are over budget on the house project, and we are doing a mix of RTA Cabinets or ready-to-assemble cabinets and semi-custom cabinets.
I like the look of open shelving in the kitchen, so I decided to go with a combination of white-colored cabinets and three large open shelves on the back wall.  Instead of ordering the shelves from the cabinet manufacturer, I found custom-made shelves on Etsy that I can stain any color to match the flooring and it saves money too, not to mention the shelves are beautiful!
We are making progress on the exterior of the house as well as we've added the brick and siding.  The installation is also completed and we are ready for mud and sheetrock next week.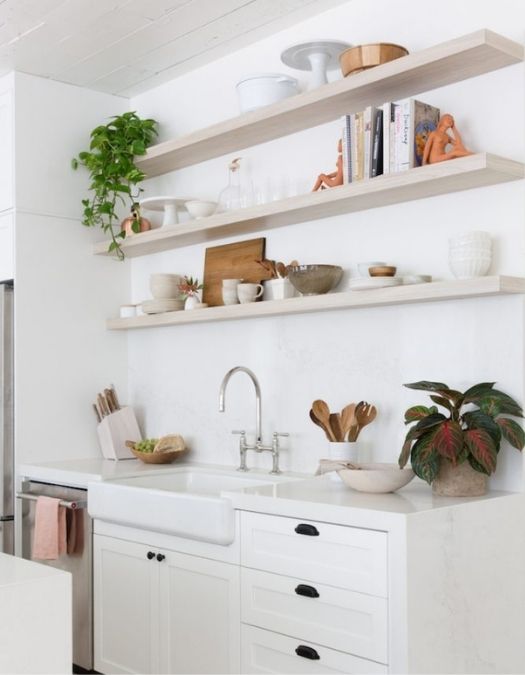 4. Family Time and Connecting
Every day has been filled with family time and just being present.  If I'm being honest, "being present" and spending time at rest with my family was something I used to struggle with deeply.  I always had something that I was working on, or my mind was thinking about my to-do list, or I was on social media and checking my phone.  Over the past few years, I've worked really hard to learn how to just take one day at a time and enjoy every moment, especially with those that I love the most, my family.  I no longer get on social media all of the time and sometimes I'll even forget my phone!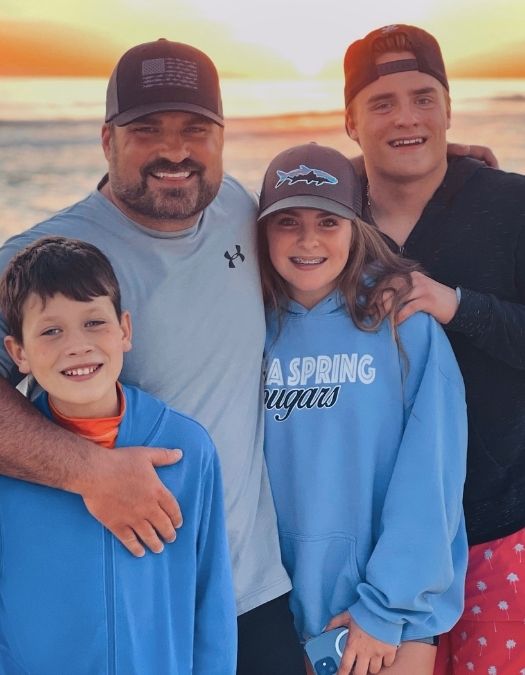 We've spent our days in Florida hanging out as a family.  From going to the beach, to riding bikes, to playing cards and worshipping together, we've rested and made some great memories.
5. Dolly Parton's New Dishware Collection
Y'all I have a confession to make and it's that I love Dolly Parton.  Growing up in Kentucky and being just a short drive from Pigeon Forge, Tennessee, I have sweet memories of family trips traveling to Dollywood and the Great Smoky Mountains.  And while I've always been a fan of Dolly's music, I'm more drawn to her story, her humble beginnings, and her faith in Jesus that she shares openly.  So you can imagine how excited I was when I walked into Hobby Lobby and saw her new dishware collection!  These dishes make me so happy and I can't wait to use them to serve up a meal for my family and friends.
XOXO,