Are you looking for a healthy cornbread recipe?  These Healthy Cornbread Muffins are going to become a family favorite.  Using whole wheat flour, cornmeal, and almond milk, you will be surprised at how amazingly perfect these muffins turn out.  These are a great side to any meal, but especially with your favorite soups and stews!
This is a great recipe to serve alongside my healthier Cincinnati chili recipe this fall and winter!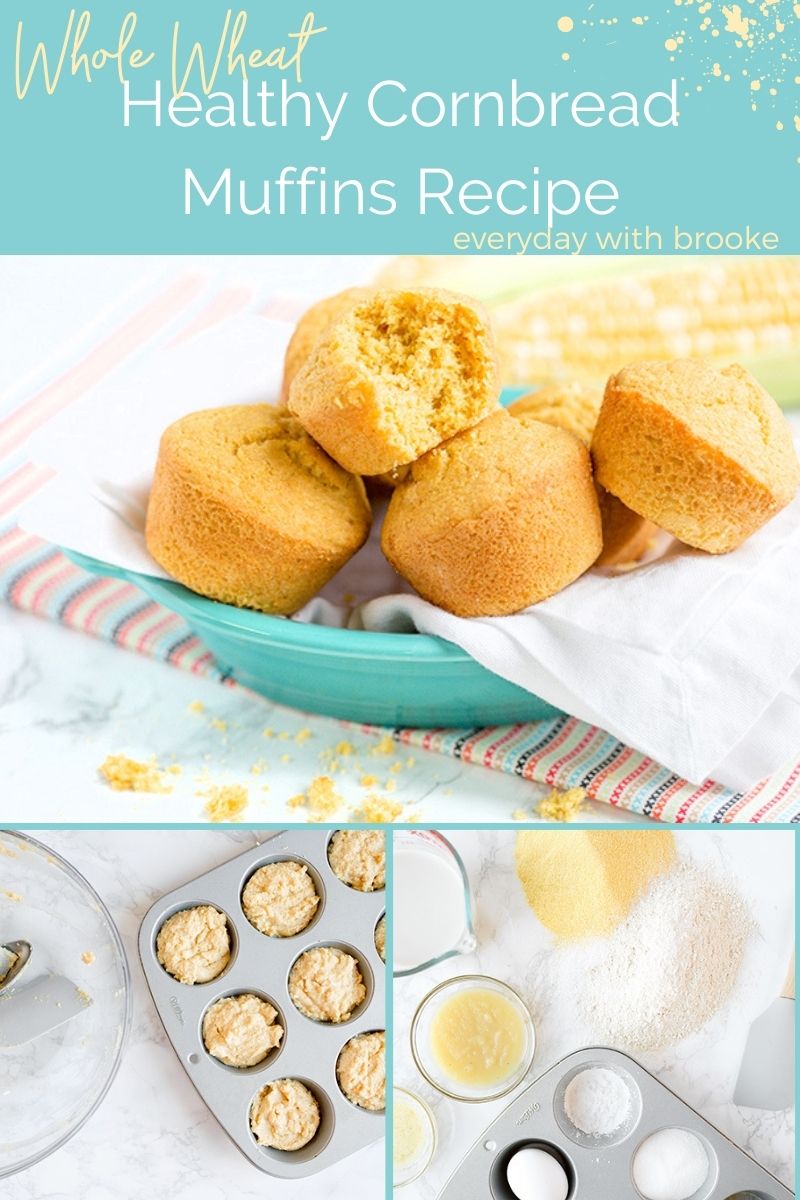 Healthy Cornbread
Cornbread muffins have always been a staple in my menu.  They are so yummy and easy to whip up in minutes.  In the past, I used that popular mix when I was in a hurry, and I have also used a variety of recipes that were laden with sugar and butter.  As I have tried to live a healthier lifestyle, I knew I needed to upgrade my cornbread muffin recipe to a healthier option.
This recipe combines whole wheat flour, cornmeal, and my secret ingredient (applesauce) for extra moisture and sweetness.  You will absolutely love this healthy cornbread.  In fact, I am sure it will become a new family favorite.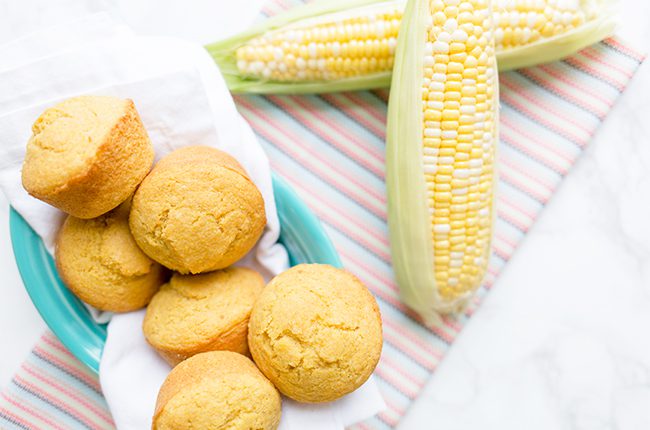 This cornbread muffin recipe goes great as a side to my cabbage soup recipe!
Can I make this healthy cornbread vegan? 
This recipe is not listed with all vegan ingredients.  It is naturally vegetarian, but can easily be updated to become a vegan cornbread muffin if desired.  To make this recipe vegan, you need to replace both the egg and butter.
There are many egg substitutes including the my favorite flax meal egg.  Pick one of the egg replacer options on the list and test it out in your next batch of these muffins.
For replacing the butter listed in the recipe, simply switch to a vegan margarine/butter option.  Smart Balance is a popular brand with vegan options that work wonderfully in recipes like this one.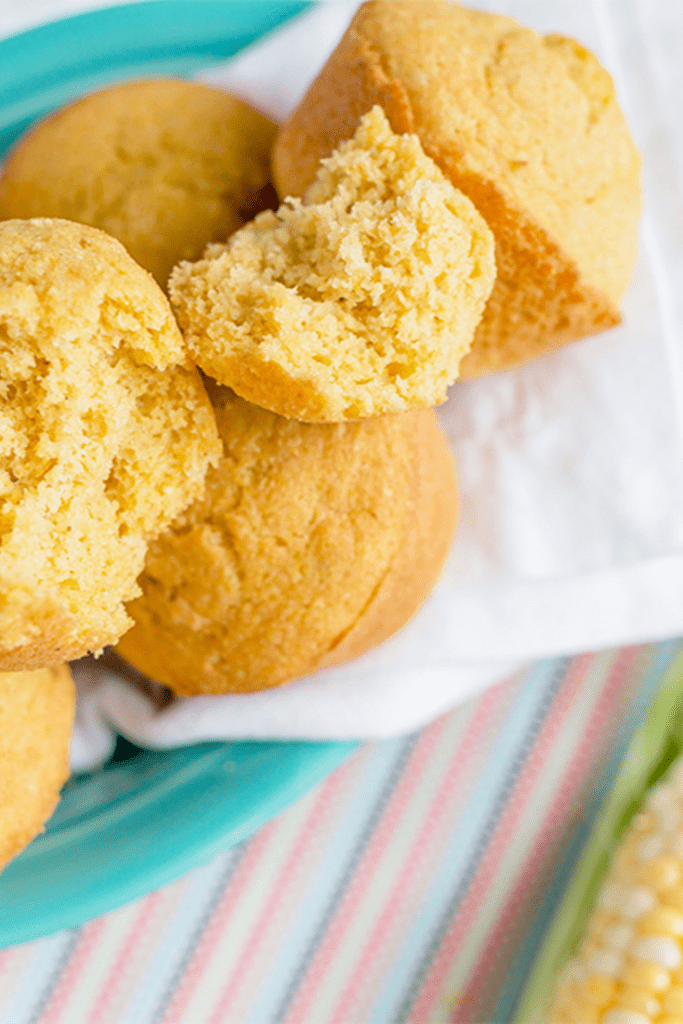 Tips for freezing healthy cornbread muffins
These healthy cornbread muffins are good for 2-3 days left out of the refrigerator as long as they are sealed in an airtight container or storage bag. If I know it will be a few days before we finish them, I just pop that bag or container into the refrigerator where they usually last for 5-7 days.
When I know I am planning a busier week, or even know I will be having guests (like at Thanksgiving), I typically make a double or triple batch of this recipe and freezer part of it for a later date.  To freeze these muffins, all you have to do is bake as directed, then allow to cool completely before dropping into a freezer storage bag that has been labeled and dated.
These last in the freezer for 3-4 months.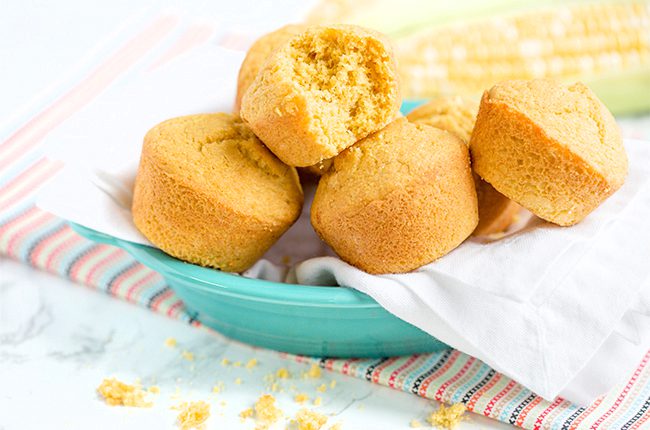 Ingredients
Whole wheat flour
Cornmeal
Sugar
Baking powder
Salt
Egg
Almond milk
Applesauce
Butter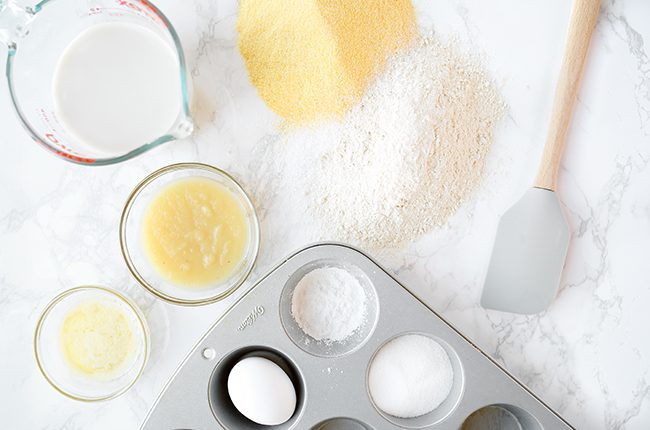 How to make a cornbread muffin recipe
Gather and measure all ingredients before you begin mixing.  This helps make the process faster to accomplish, and prevents the need to run out and grab something in the middle of cooking.
cabbage soup recipeBefore you begin mixing your healthy cornbread batter, you will preheat the oven as directed and prepare your muffin tin.  I spray with non-stick spray, but you can also use a silicone muffin pan or line with parchment paper liners.
You will mix the dry ingredients in one bowl, and the wet ingredients in a separate bowl.  Then, you will combine the two as directed to form a thick batter.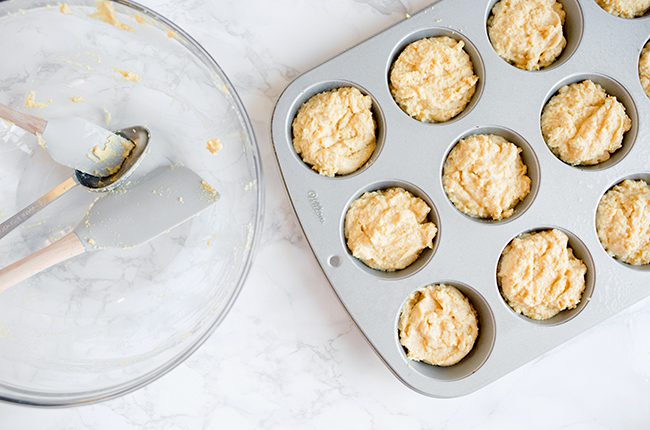 Spoon into your muffin pan, and bake until cooked through and golden brown.
These are best served with a bit of honey or butter but are amazing by themselves or as a side to any soup or stew.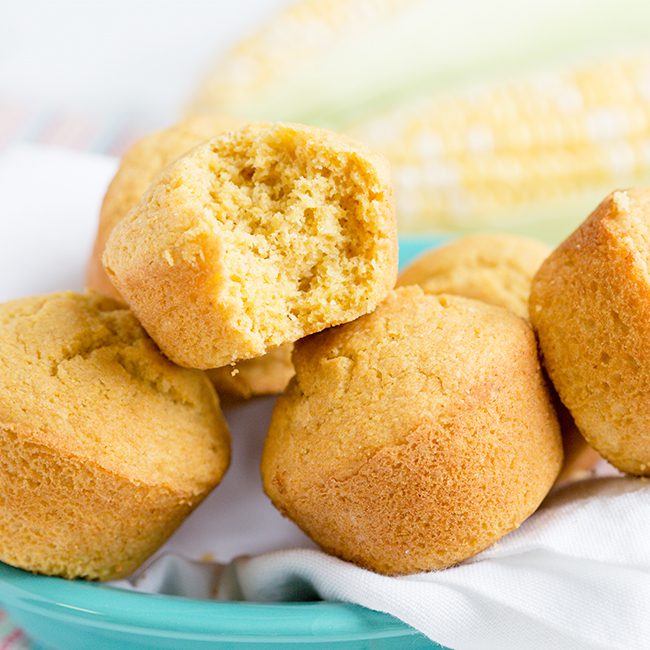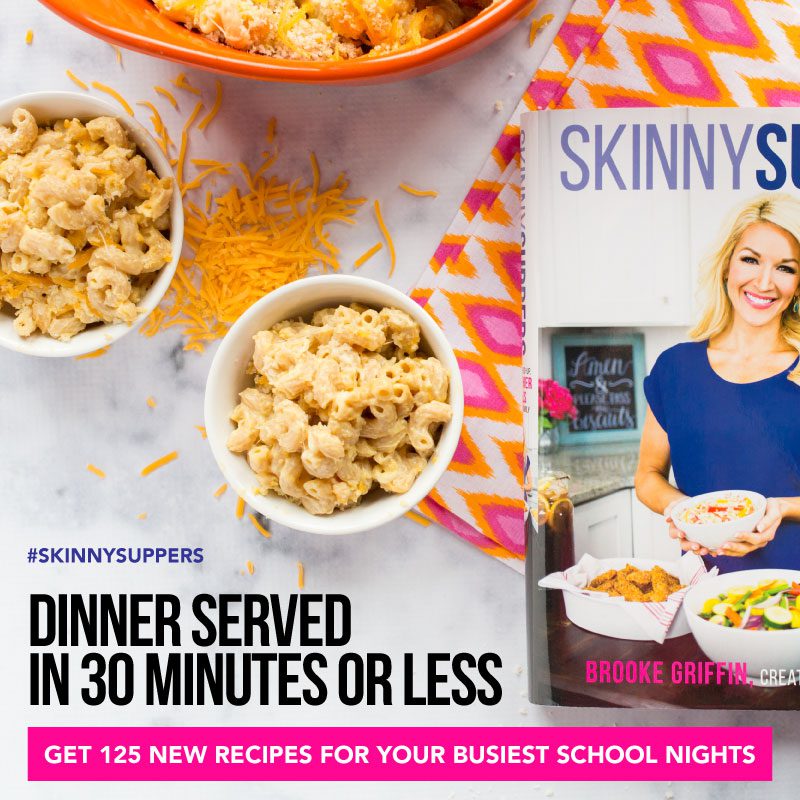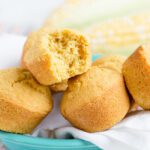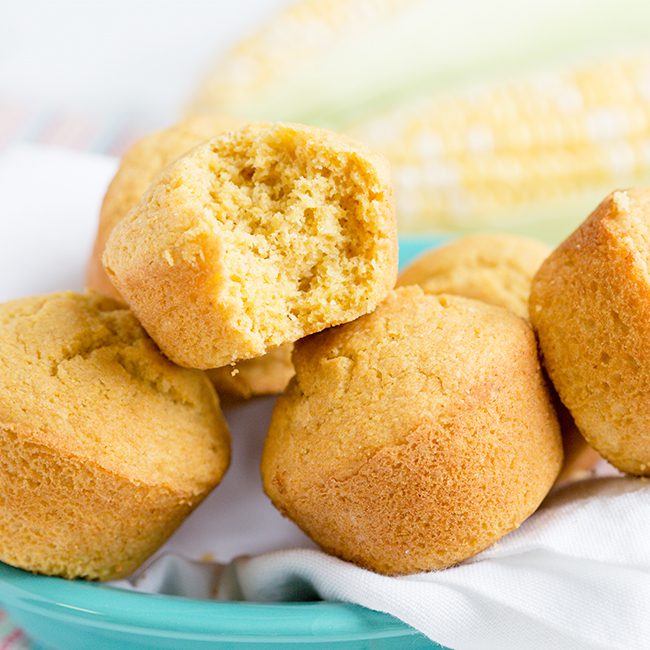 Print Recipe
Whole Wheat Healthy Cornbread Muffins Recipe
A perfectly moist and sweet healthy cornbread is the ideal accompaniment to all of your favorite soups and stews this fall and winter! Made with whole wheat flour, cornmeal, and a hint of sweetness from applesauce, this is soon to be a favorite!
Servings: 12
Calories: 132kcal
Cost: $5
Ingredients
1.5 cups cornmeal yellow
1 cup whole wheat flour
1/4 cup sugar
1 tbsp baking powder
1 tsp salt
1 egg
1.5 cups almond milk unsweetened
1/4 cup applesauce unsweetened
1 tbsp butter unsalted, melted
Instructions
Preheat the oven to 400°F and spray 12 muffin tins with nonstick cooking spray.

In a large mixing bowl, whisk together the cornmeal, flour, sugar, baking powder and salt.

In a medium mixing bowl, whisk the egg. Then add the almond milk, applesauce, and melted butter.

Add the wet mixture to the dry mixture and mix together until combined.

Spoon the batter into the prepared muffin tin, filling each one about ¾ of the way full.

Bake for 18-20 minutes, or until golden.
Notes
5 SmartPoints per muffin 3 PointsPlus per muffin
Nutrition
Serving: 1muffin | Calories: 132kcal | Carbohydrates: 27g | Protein: 3g | Fat: 2g | Saturated Fat: 1g | Cholesterol: 17mg | Sodium: 350mg | Fiber: 3g | Sugar: 6g