There is nothing like stopping for Mexican Street Corn from a food truck or street cart.  This recipe for Chipotle Lime Mexican Corn on the Cob is the perfect at-home version that has that sweet corn flavor with a hint of spice from chipotle.  Just a few simple ingredients and less than 30 minutes on the grill and this becomes the perfect Mexican corn on the cob.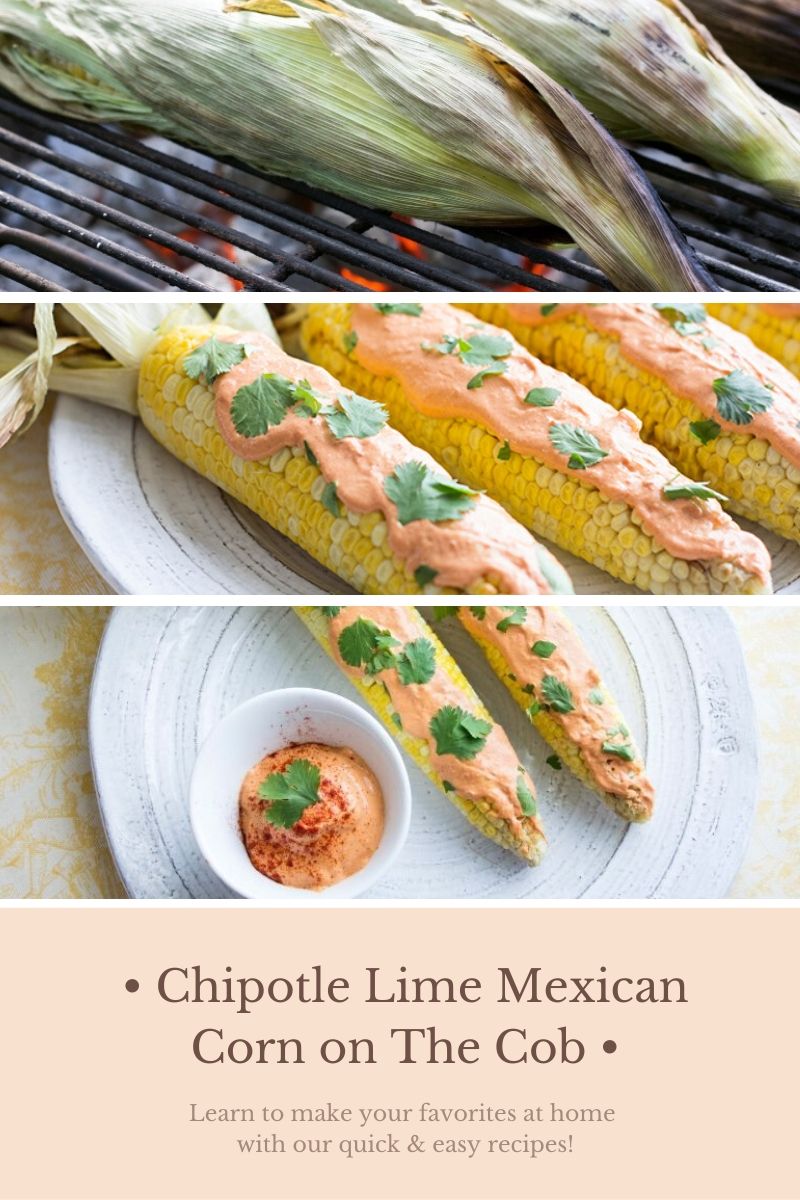 While this recipe is just as delicious as the one you buy from a food cart, it is healthier!  Using Greek yogurt instead of mayonnaise cuts the calories but still gives you a ton of amazing flavor.
Mexican Corn on the Cob
Summertime grilling often means throwing a few veggies on the grill for some color and smoky flavor.  Nothing screams weekend barbecue quite like corn on the cob.  This variation brings a bit of the classic summer grilling weekends together along with your favorite Mexican food cart snack.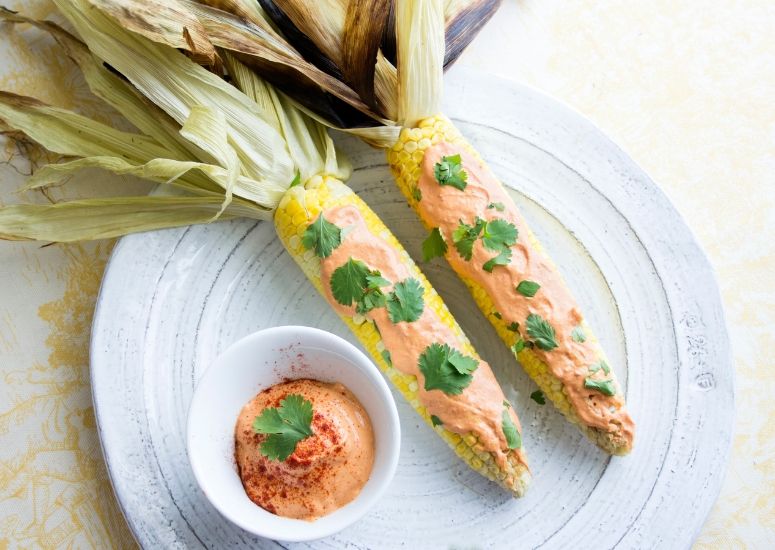 Are you worried about the corn burning?  Perhaps you have tried and not been able to get the corn cooked through before the husk burned.  Grilling corn on the cob can be frustrating, but it doesn't have to be that way.
The secret to perfect corn on the cob that has been grilled is all in presoaking the corn with the husk still intact.  Grilling with the husk intact will still give the corn that flavor you desire, but prevents the char or burning before the corn is done the cooking.  It's truly that simple!
Master Tip: Soak the corn in their husks for at least 15 minutes prior to placing on the grill.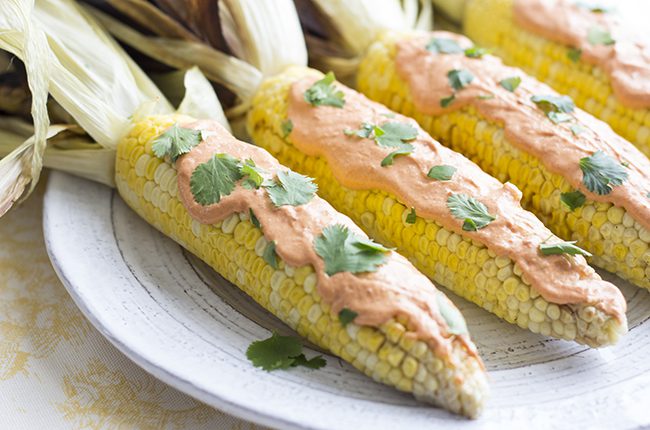 What to Serve with Mexican Street Corn
Of course, you know that any grilled recipe is going to work well with the smoky flavors of this chipotle lime corn on the cob.  However, you may also want to go back to its roots and serve alongside street tacos, enchiladas, or other similar Mexican inspired meals.  Below are some fun ideas to consider serving this corn on the cob alongside.
Variations
There are many ways to change up this Mexican Corn on the Cob. While the chili lime I used is perfect for making Mexican Street corn, you can use whatever flavor combinations you love.
Need Less Heat? Chipotle in adobo sauce is milder than other peppers, but it can still be a bit too much for some people.  If you are sensitive to heat in peppers, or even serving to children, you can definitely omit some of this.  For those that prefer a bit more heat, you can add some additional chili powder or another chipotle pepper.  This is a very flexible recipe that allows you to set the heat level to your preferences.
Ingredients
Corn on the Cob
Non-fat Plain Greek Yogurt
Chipotle Pepper in Adobo Sauce
Lime
Salt
Pepper
Paprika
Cilantro
How to Make Mexican Corn on the Cob on the Grill
Soak the corn in husks as directed.  Place the corn in husks onto a clean grill and cook turning halfway through cook time.  While the corn is cooking, mix together the ingredients for the topping.  Once the corn on the cob has cooked through, remove from the grill and allow to cool for a few minutes before removing the husks and spreading the sauce over the top and sprinkling with cilantro.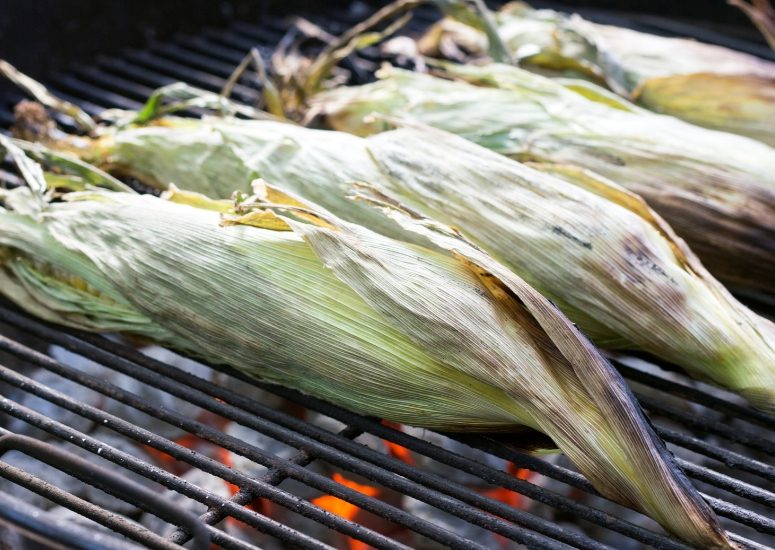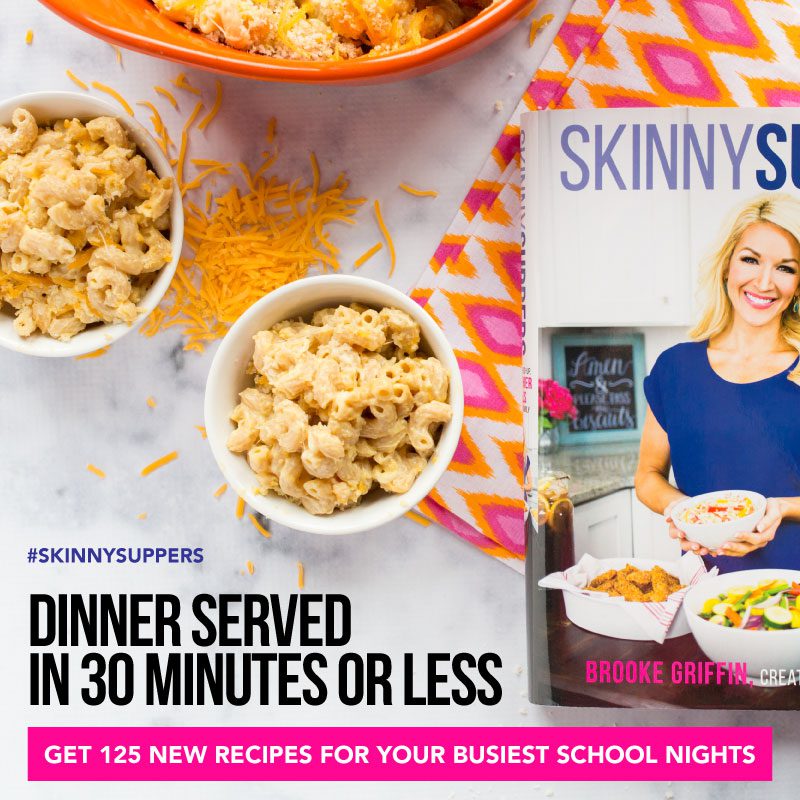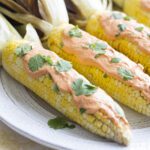 Print Recipe
Chipotle Lime Mexican Corn on the Cob Recipe
Mexican Corn on the Cob is a favorite snack. This delicious healthier version of your favorite grilled Mexican street corn, this will become a new favorite.
Servings: 4
Calories: 117kcal
Ingredients
4 Ears of Corn in Husk
1 Chipotle Pepper in Adobo Sauce
6 ounces Plain Non-Fat Greek Yogurt
1/2 Lime, Juiced
1 tsp Paprika
1/8 tsp Salt
1/8 tsp Black Pepper
1/4 cup Cilantro, chopped
Instructions
For corn: Soak corn in water (husks and all) for 15 minutes. Preheat grill to medium-high heat.

Add corn to grill and cover. Grill for 10 to 12 minutes, flip and grill for an additional 5 to 8 minutes. Set aside and allow to cool slightly.

Once cool enough to handle, peel husks back.

For sauce: Place Greek yogurt, chipotle chili, lime juice, paprika, salt and pepper in a food processor. Process until smooth.

Spread 3 Tbsp of sauce onto each corn on the cob and sprinkle with cilantro. Serve hot.
Notes
0 Smartpoints per serving
Nutrition
Serving: 1cob with sauce | Calories: 117kcal | Carbohydrates: 21g | Protein: 5g | Fat: 1g | Sodium: 156mg | Fiber: 4g | Sugar: 5g