This Hot Spiced Apple Cider Recipe recipe is a favorite as soon as fall temperatures arrive.  The scent of apple, cinnamon, and oranges simmering on the stovetop make the house smell amazing, and I've provided a skinny swap option of a classic to satisfy every craving for a warm drink on a cold day!
While enjoying this hot apple cider, have a slice of Pumpkin Cream Cheese Bread. It is the perfect combination.
Hot Spiced Apple Cider Recipe
Treat your guests with a cozy (and adorably festive) glass of hot apple cider as they enter your home to start an unforgettable time together. Skinny swap the apple cider with apple juice and add an orange with cloves, cinnamon, and brown sugar to create the perfectly spiced drink, and at less than 100 calories per serving, you can enjoy it guilt-free.

Where Can I Buy Allspice Berries?
When looking for allspice berries, you will want to look for them in the grocery store's spice aisle. You can buy them online if your store does not carry them and if you can't find them, just omit them from the recipe. The recipe will still turn out delicious and flavorful.

Can the Hot Spiced Apple Cider Recipe be Served Cold?
If you love apple cider and would prefer to have this as a cold apple cider, you certainly can. I would still simmer the ingredients together because this draws the flavors out and combines them. This is how you will get the best-tasting apple cider. Once the apple cider has cooled, you can put it in a pitcher or a container.

Ingredients for Hot Spiced Apple Cider Recipe
apple cider or 100% apple juice
orange
cinnamon sticks
brown sugar
allspice berries
whole cloves
optional lemon

How to Make Hot Apple Cider
In a large pot, add the ingredients and bring them to a boil. Watch the video to see how to place the cloves inside of the orange and add the orange to the cider.

Lower the heat and simmer for about 25 minutes.
To serve, ladle out 6 fluid ounces in each cup.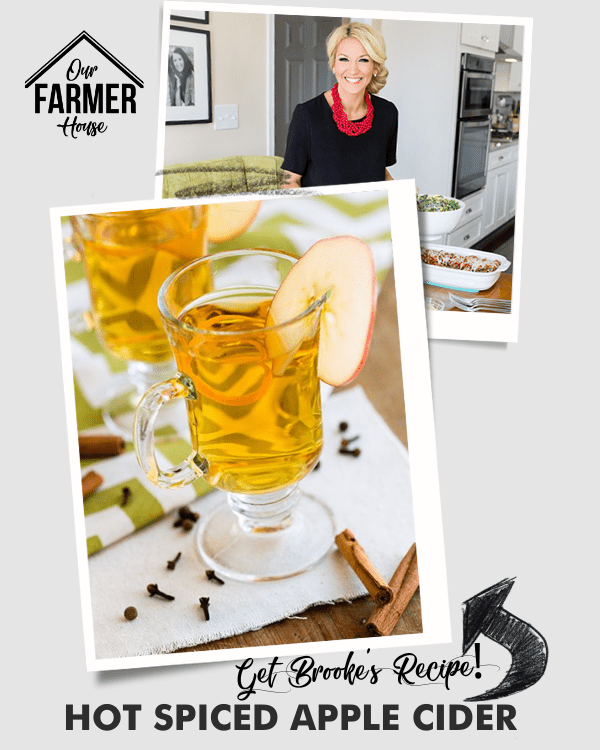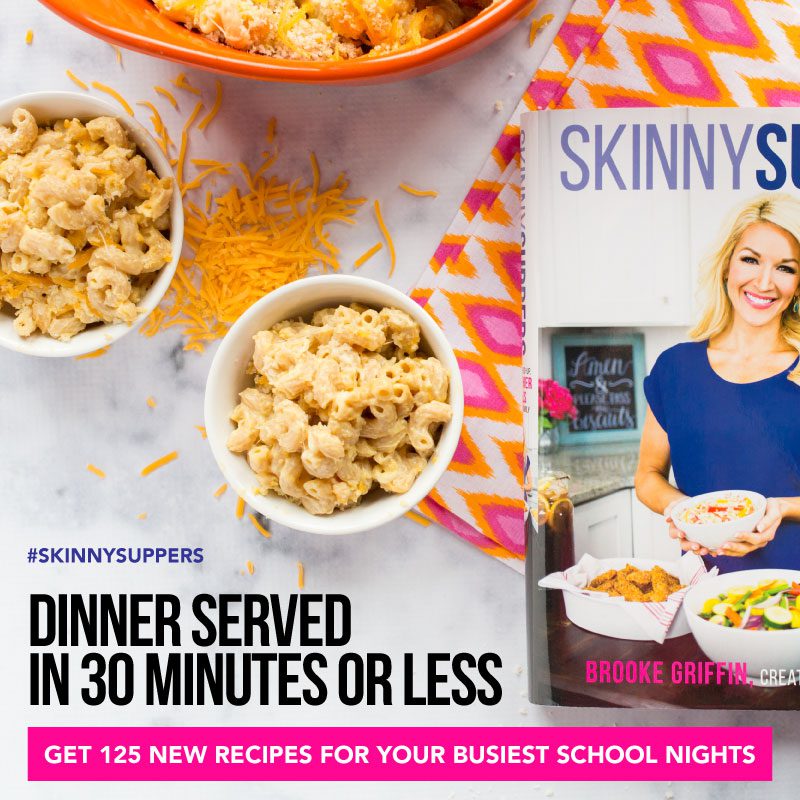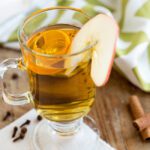 Print Recipe
Hot Apple Cider
For the perfect spiced warm drink, check out my Hot Apple Cider Recipe. This drink combines the rich fall flavors of apples, cinnamon, cloves, and brow sugar.
Servings: 10
Calories: 98kcal
Ingredients
8 cups pre-made apple cider or use 100% apple juice if making a lighter version
1 large orange
4 cinnamon sticks
8 allspice berries
10 whole cloves
1/2 cup brown sugar or omit if making a lighter version
1 lemon peel, optional
Instructions
Pierce the orange with each clove and add to the orange, repeating until all of the cloves have been added. Place the orange in the pot. Or you can slice the orange and add cloves directly to a large pot.

Add the rest of the ingredients to the large pot, and bring to a boil.

Reduce the heat and simmer uncovered for 25-30 minutes

 To serve, ladle out 6 fluid ounces in each cup
Notes
Nutrition Info was calculated using lighter substitutions and skinny swaps recommended. Smart Points: 5
Nutrition
Serving: 6ounces | Calories: 98kcal | Carbohydrates: 24g | Sodium: 8mg | Sugar: 20g