One morning, I woke up wanting a protein shake reminiscent of a strawberry shortcake. The outcome is this Strawberry Shake with Protein Powder that is full of juicy strawberry flavor! First, I gather up some frozen strawberries, vanilla protein powder, almond milk, nonfat Greek yogurt, and light whipped topping. Next, blitz it all up in your blender until creamy and frothy. Finally, pour into a chilled glass and drink! The combination of the vanilla protein powder, strawberries, and whipped topping tastes just like a hefty slice of strawberry shortcake. You'll love this Strawberry Shake with Protein Powder for your post-workout snack.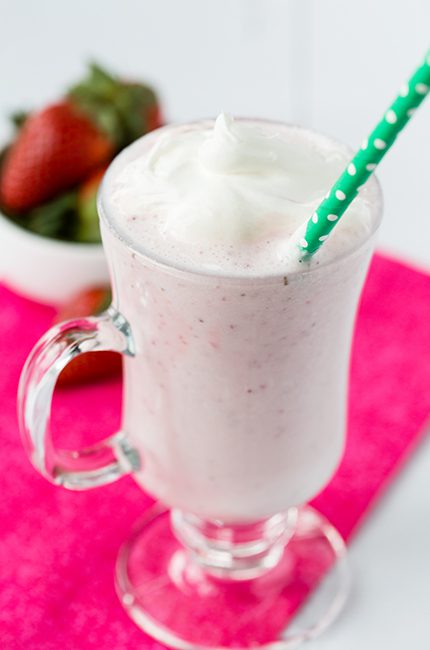 Recipes Similar to Strawberry Shake with Protein Powder:
Delicious Blueberry Smoothie Packed with Protein
Chocolate Banana Protein Smoothie
Healthy Green Tea Smoothie Recipe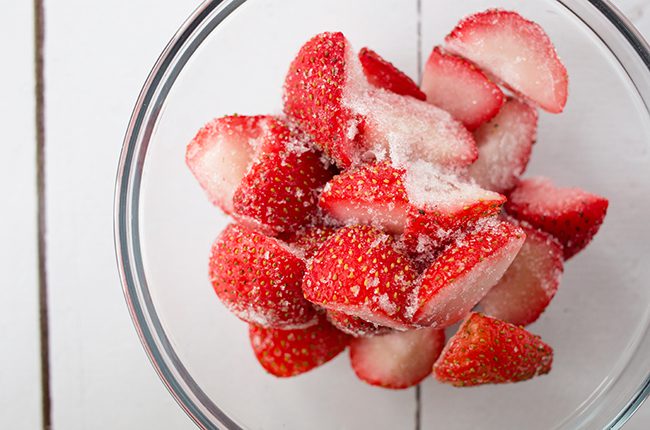 What Are the Benefits of a High Protein Diet?
Many people looking to lose weight adapt to a high-protein diet. Consuming more protein helps you feel fuller for longer, leading to less snacking between meals. Typically, high protein diets are combined with low carb characteristics, leading to an acceleration in weight loss. Lots of protein also helps build muscle faster, hence the reason many gym lovers adopt this lifestyle. Some researchers believe that high protein diets can help a person get better sleep and improve their overall quality of life!
Incorporating lots of protein into your diet is great for maintaining health and wellness. For more protein-packed recipes, try my Healthy Vanilla Cinnamon Protein Pancakes!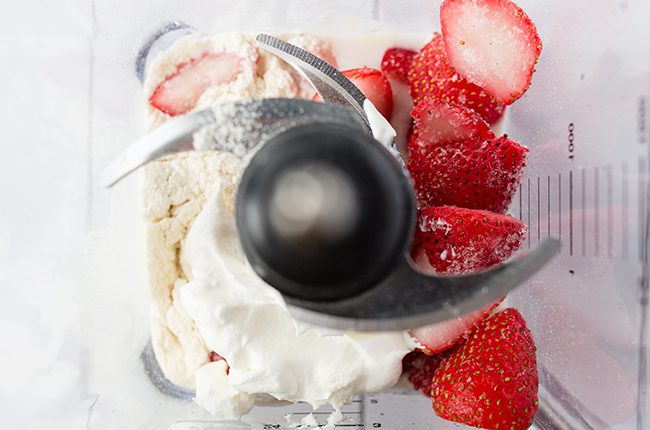 Ingredients in This Protein Shake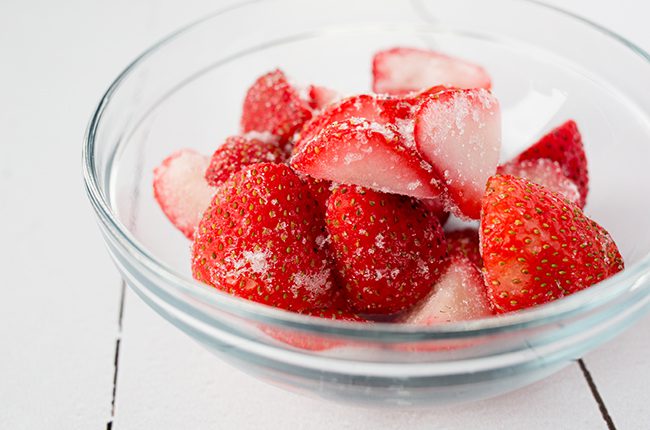 frozen strawberries
vanilla protein powder
unsweetened almond milk
plain, nonfat Greek yogurt
light whipped topping
How to Make a Strawberry Shake with Protein Powder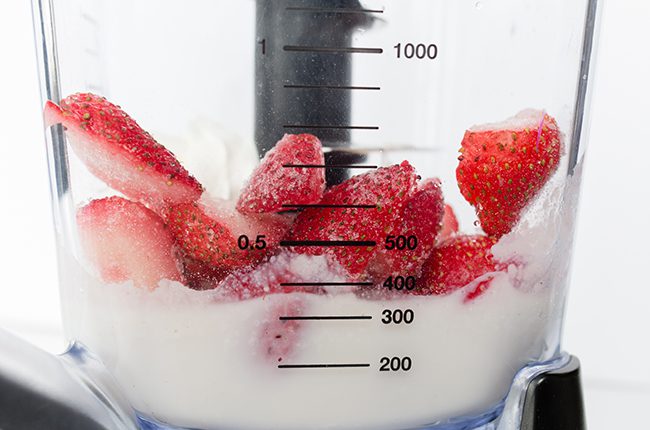 Blend all of the ingredients together until smooth.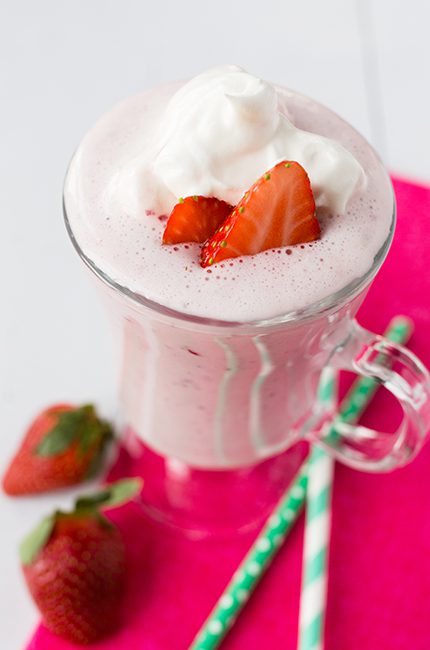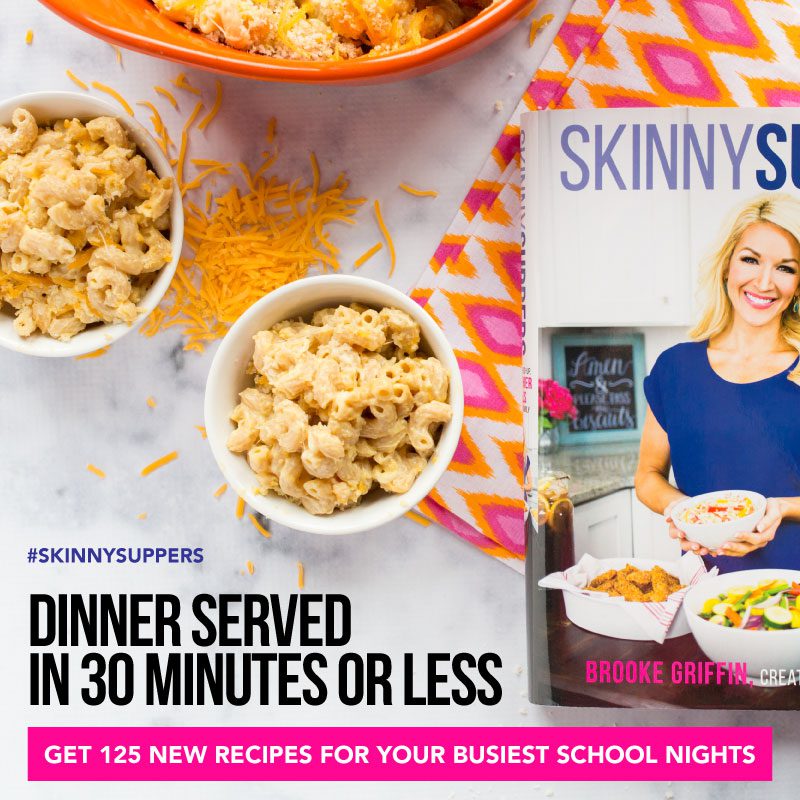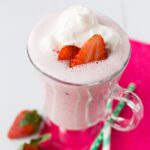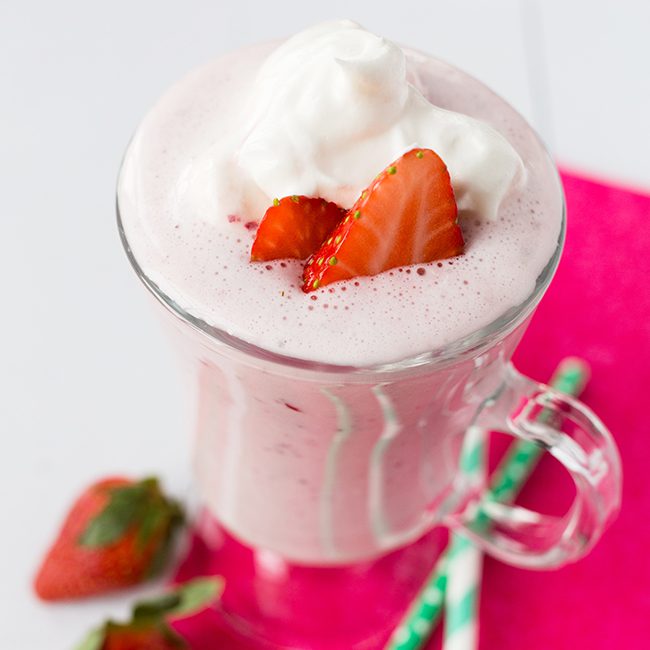 Print Recipe
Strawberry Shake with Protein Powder
My strawberry smoothie with protein is a great pre or post workout snack. It's a delicious strawberry flavored and powerful smoothie. It is the perfect recovery smoothie. With 20 grams of protein, it's sure to kick any workout's butt!
Servings: 1 smoothie
Calories: 179kcal
Ingredients
1 cup frozen strawberries
1 scoop vanilla protein powder
⅔ cup unsweetened almond milk
2 tablespoons plain nonfat Greek yogurt
2 tablespoons light whipped topping
Instructions
Blend all of the ingredients together until smooth.
Notes
*If using fresh fruit instead of frozen, add 1 cup of ice cubes. Adjust ice or liquid accordingly for desired consistency. SmartPoints: 5
Nutrition
Serving: 1smoothie | Calories: 179kcal | Carbohydrates: 17g | Protein: 20g | Fat: 4g | Saturated Fat: 2g | Sodium: 279mg | Fiber: 3g | Sugar: 10g