Hi! If this is your first time here, we're Brooke and Daron Farmer, and we're so glad you stopped by! I thought it would be fun to share some fun things about me, some facts about us, our marriage, and our family that you might not know about us in this short video and post.
1. We are Complete Opposites in Many Things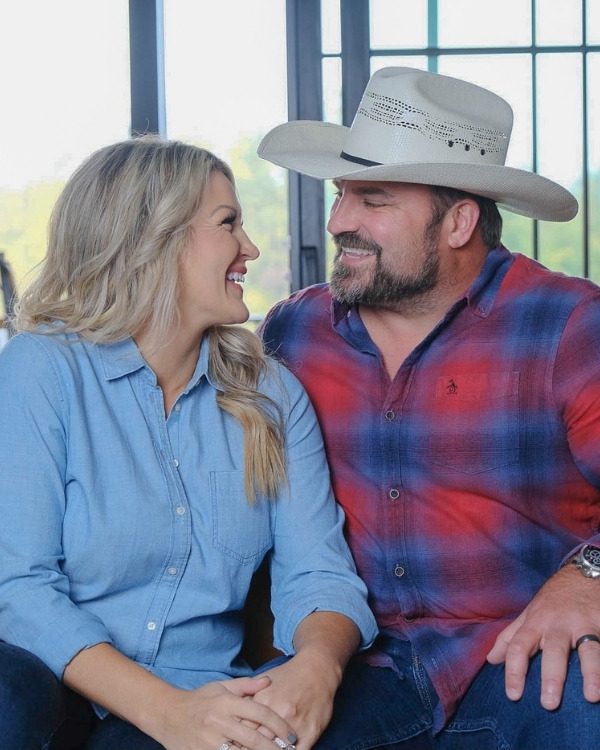 Opposites attract, and I guess this is true when you get to know me and D! I'm the firstborn in my family, and I love having to-do lists, having a plan for everything, and I'm a recovering perfectionist. Daron is the family's baby, doesn't use a calendar, is always up for a challenge, and throws to-do lists out the window.
Spontaneity and having fun are both qualities that Daron has, while I tend to be more serious and enjoy sticking to a schedule. Daron has a big personality that is fun and loving.  He's also an extrovert who loves to be around people. I'm naturally introverted, and being at home is my favorite place.
2. We have been Married Before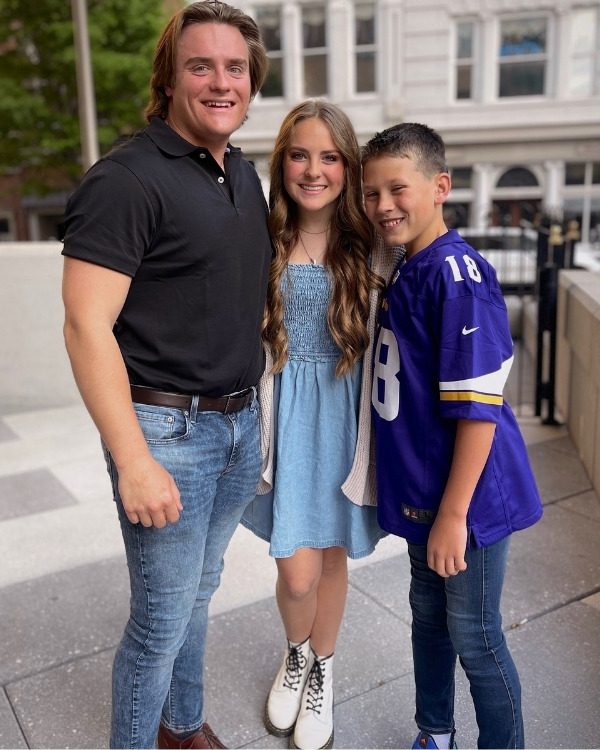 Daron was married for 17 years to his late wife, Ashley, and they had Ethan and Hailey together. Unfortunately, Ashley passed away a few years ago after being diagnosed with stage 4 inflammatory breast cancer. I got married in 2009, and the marriage ended soon after I had my son, Easton. Divorce is never easy, and it was a tough season in my life. Thankfully, today, Easton's dad and I get along very well, and work well together as a blended family.
When I met Daron, I think we were both still healing from past hurts, but we found encouragement in talking about these difficult times and working together as a blended family.
3. Family is Everything to Us!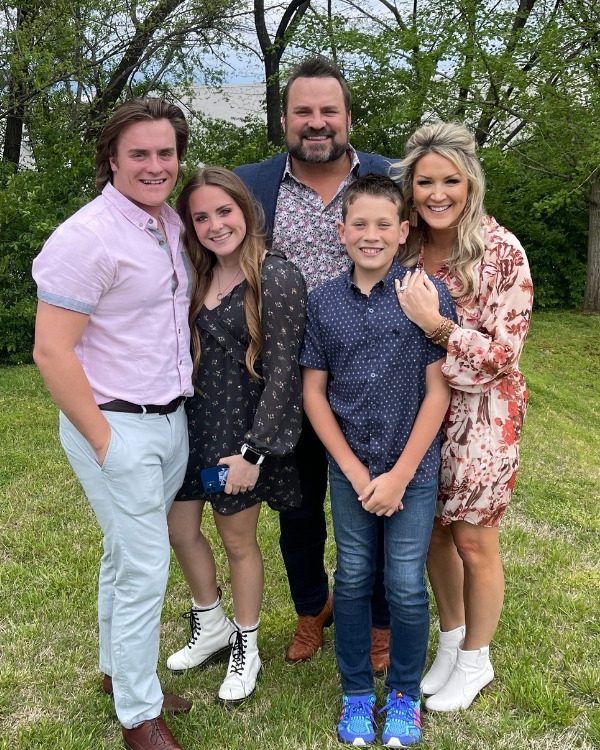 This idea of "putting family first" was more challenging for me to understand early on in our marriage. I have always worked and provided for myself. I did not realize or understand how important it is to make family a top priority and not put the needs of work, extracurricular activities, ministry, or personal dreams ahead of  family. Thankfully, God did a work on my heart in this area of family, priorities, and balance.  He showed me how to be a mom to my now teenage children while still being a mom to my younger son and how to be a better encourager to Daron.
Daron's always been a family guy, but even he has slowed down with work and has been more intentional in spending time as a family.  We try to have several family dinners each week; we do worship and bible studies together, have game nights and travel together. We believe that our first ministry is to each other as a husband and wife, and then to our children to make sure that everyone feels accepted and loved.
4. We Live on a Real Farm! Another Fun Thing About Me and Daron
Yes! A real farm in Ohio. I never thought I would carry the last name "Farmer." bBut I also never thought I would live on a real farm. Daron has consistently grown up on a farm.  When he decided to move cross country from Texas to Ohio to be with me, he sold his beautiful white farmhouse, land, and animals.
Once we moved to Ohio, I knew that Daron missed being out in the country and missed farm life, so when he came home one day and said, "I found the land where I'm going to build the farm and make your dreams come true," I immediately said, "yes!" We now live on almost 20 acres with a modern white farmhouse we built together, four longhorns, two horses, two alpacas, and chickens. The kids are still asking D to get mini goats, haha!
5. I've been a Cheerleader my Whole Life; Literally, and I Even Cheered in the NFL!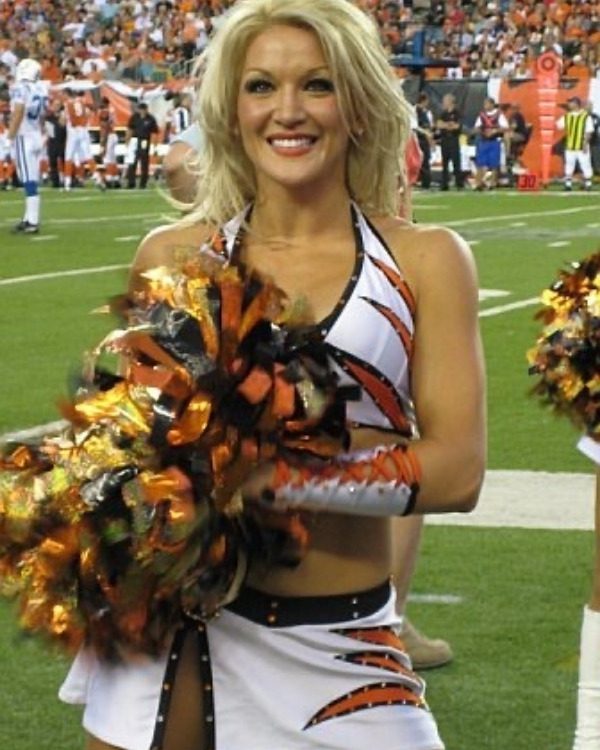 I started cheering in middle school and then cheered in college at the University of Kentucky. After I finished college, I decided to try out for the Dallas Cowboys Cheerleaders on a whim. I have a sweet cousin, Katie, that flew with me to Texas to do the audition and helped me through the process. While I made it to the last cuts, I ultimately didn't make the team that year.  However, I was encouraged to try out the following season. So instead of going back to Dallas, I decided to audition for the Cincinnati Bengals, which was just an hour away from where I was currently living, and I made the team. I ended up cheering for three seasons and was a team captain for two years on the Ben-Gals. I loved the experience and made some of my closest friends while cheering.
6. Daron can Sing- And When I Say Sing…I Mean SING!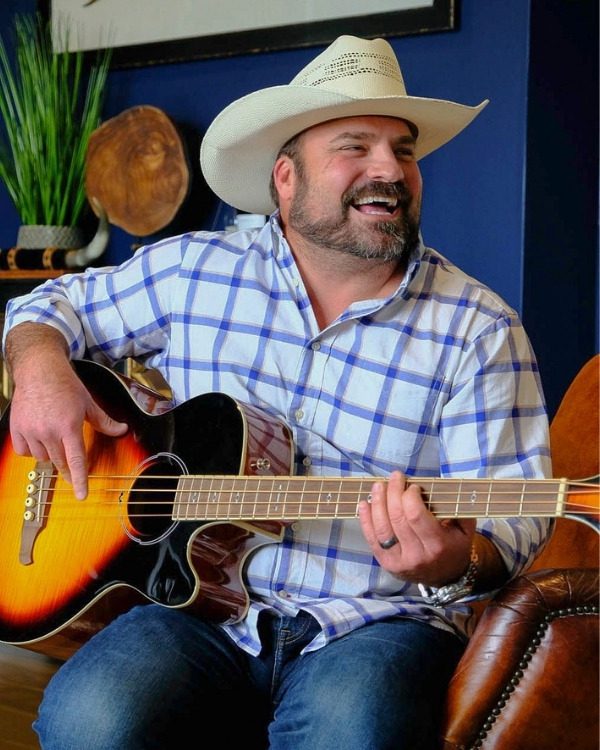 You wouldn't think that a voice so powerful and beautiful would come out of a Texas cowboy!  But when you hear him sing in person, you won't forget it. I didn't know that he could sing until after we were engaged! I remember going to Nashville to a church he was leading worship at and standing on the front row and just weeping because I was blown away by his singing gift. So while he loves to travel and sing and share his voice with others, you will find him sitting at our piano and singing at the house and worshiping with the kids and me most days.
7. We Love to Golf Together: Yep, That's Right!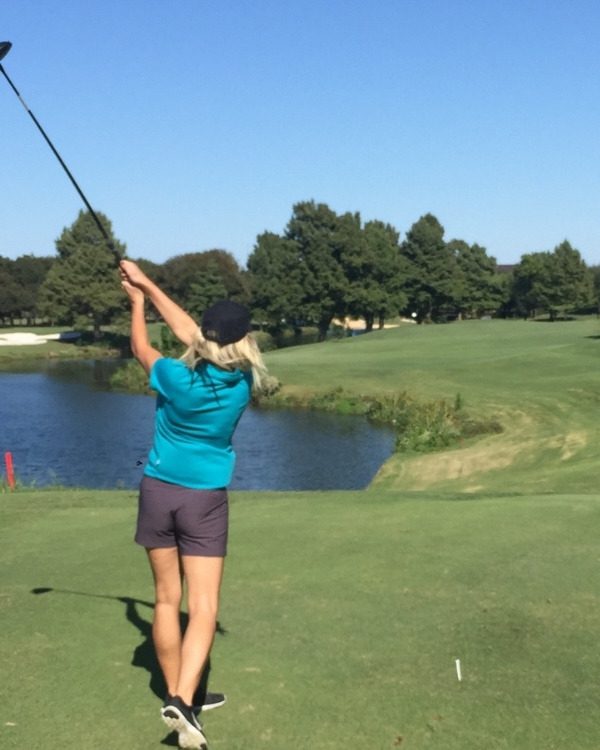 We both enjoy golf!  This is something that connected together us as we went on on golf dates. I grew up playing golf with my dad.  Daron took up golf a few years ago. We like that we have something we can do together outside, and both of us are competitive, so it's always fun to make a wager on who's going to win!
One of the things that we often talk about is the importance of having dates in marriage and doing things you both enjoy together. We believe couples who play together stay together!  If you're looking for other fun things about me and D including engaging activities to do as a couple, read our article, Couples Bucket List: 24 Fun and Romantic Things to Try.
8. Daron Doesn't Like Tomatoes, and I Love Them!
When it comes to cooking and making meals that Daron will eat for dinner, I've had to revamp many of my recipes. After we got married, I quickly learned that we didn't share the same taste buds for food. I will eat just about anything.  And I love to cook with various fresh foods. The only food that I dislike is blue cheese. I have tried to like it, but I can't do blue cheese.
But Daron, on the other hand, is quite the picky eater. So he's out when it comes to vegetables and condiments like bell peppers, mushrooms, sweet potatoes, onions, beets, olives, pickles, and banana peppers. And you all these are some of my favorite foods to add to my recipes. So what's a girl to do? But the one food that he dislikes the most might surprise you because it did me. Daron hates tomatoes! He doesn't like them on anything, and this has been the biggest cooking challenge for me.
9. Daron's Favorite Accessory He Wears Daily- His Cowboy Hat!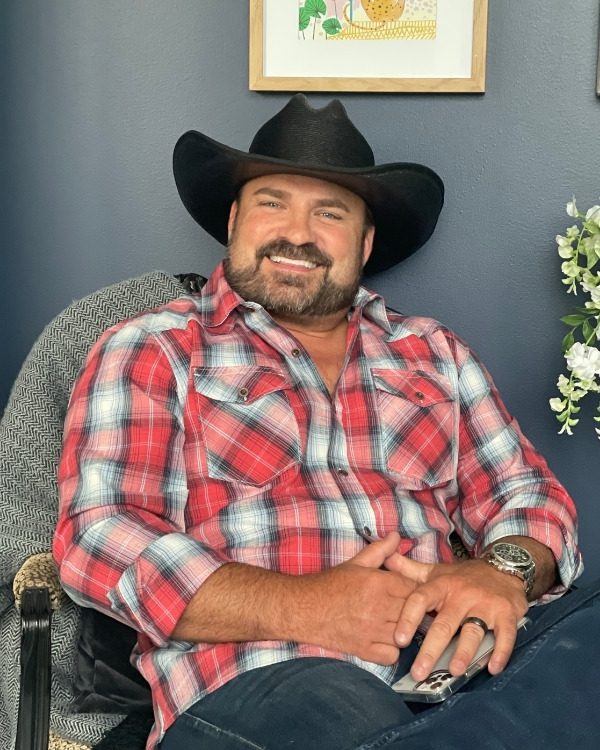 Daron loves his cowboy hat and doesn't care where he's going; he's always making a statement in his cowboy hat. Whether he's out on the golf course in a polo shirt, on a job site in his work clothes, or dressed up for dinner, it's the one thing that Daron never forgets. At first, I was like, "you're going to wear a cowboy hat in Cincinnati?" (believe me, it's not something you see every day around here), but now it's grown on me, and I just let D have his style and wear it anytime that he wants to. It's funny, as most people know him as the cowboy around town. You can take the cowboy out of Texas, but not the cowboy out of the man.
More Fun Things About Me: I'm a Dreamer!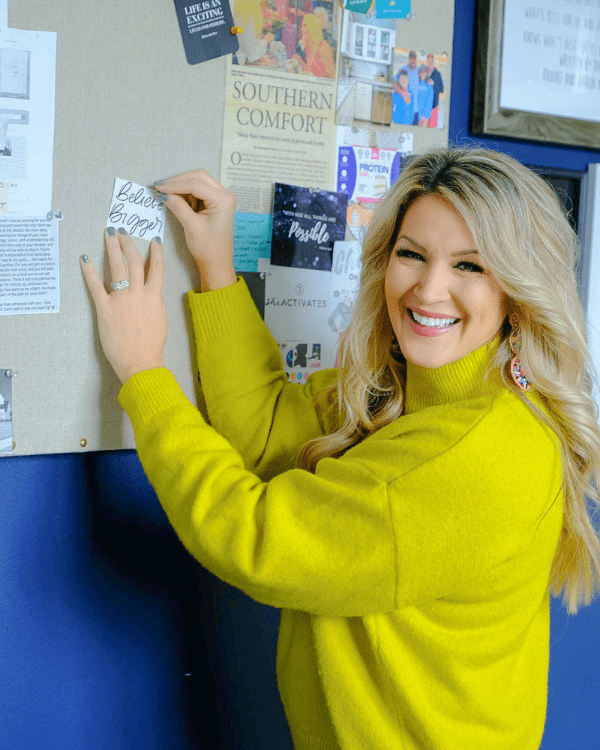 I have always had big dreams for myself, and I love encouraging others to dream big and go after the dreams and desires in their heart! While some of my dreams have changed from when I was a little girl, I still love dreaming big and goal setting.  I now dream about helping my family and giving them the best life possible.  I desire ways for D and myself to become closer and be better partners for each other. And I dream about how I can grow spiritually and share the message of the Jesus with others.
When it comes to being a dreamer, I also have spiritual dreams while I'm sleeping. Having spiritual dreams is something that I began to notice about 11 years ago.  When I have a dream, I write it down in my journal and pray about its significance in my life. God has given me warning dreams that directed me to change course or move in a different direction. He's given me encouraging dreams that have brought hope and reassurance when I've gone through difficult times.   I've even had dreams that have shown me specific things that I feel like I'm supposed to do.
I hope you enjoyed learning a few fun things about me and Daron, our marriage, and our family.  I would love to hear some fun things about you and your family, so share a comment below or tag us on social media @ourfarmerhouse
XO,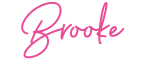 Enjoy this post? Please share on Pinterest:)