2020 Holiday Gift Guides
Today, I'm sharing my favorite gift ideas for that special someone who likes to cook or is a cooking enthusiast, aka, mom. Most of the items listed are in my kitchen, and I personally love them! I might have printed off this list for the kitchen items that I don't have, circled a few of my favorites, and put it on Daron's desk as a sweet Christmas reminder, haha.
I tried to pull together items that were high in quality and function and added a pop of color and fun!
Gift Ideas for Someone Who Likes to Cook:
Avery Ceramic Baking Dishes, Set of 3 $29.95
I love this set of three stoneware baking dishes that shines in the colors of aqua, grey, and green with white interiors and sturdy solid handles. These nesting dishes transition beautifully from oven to table.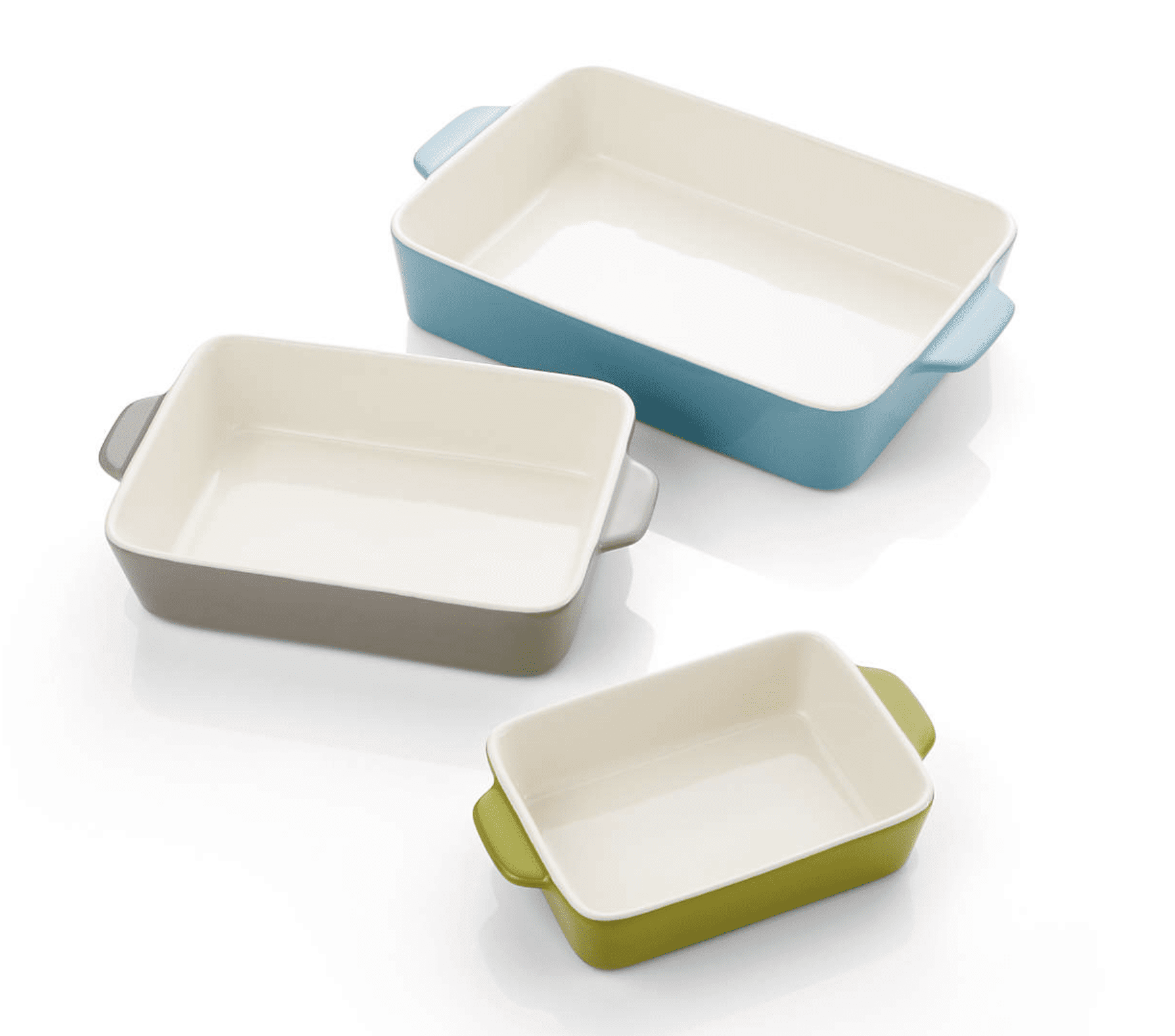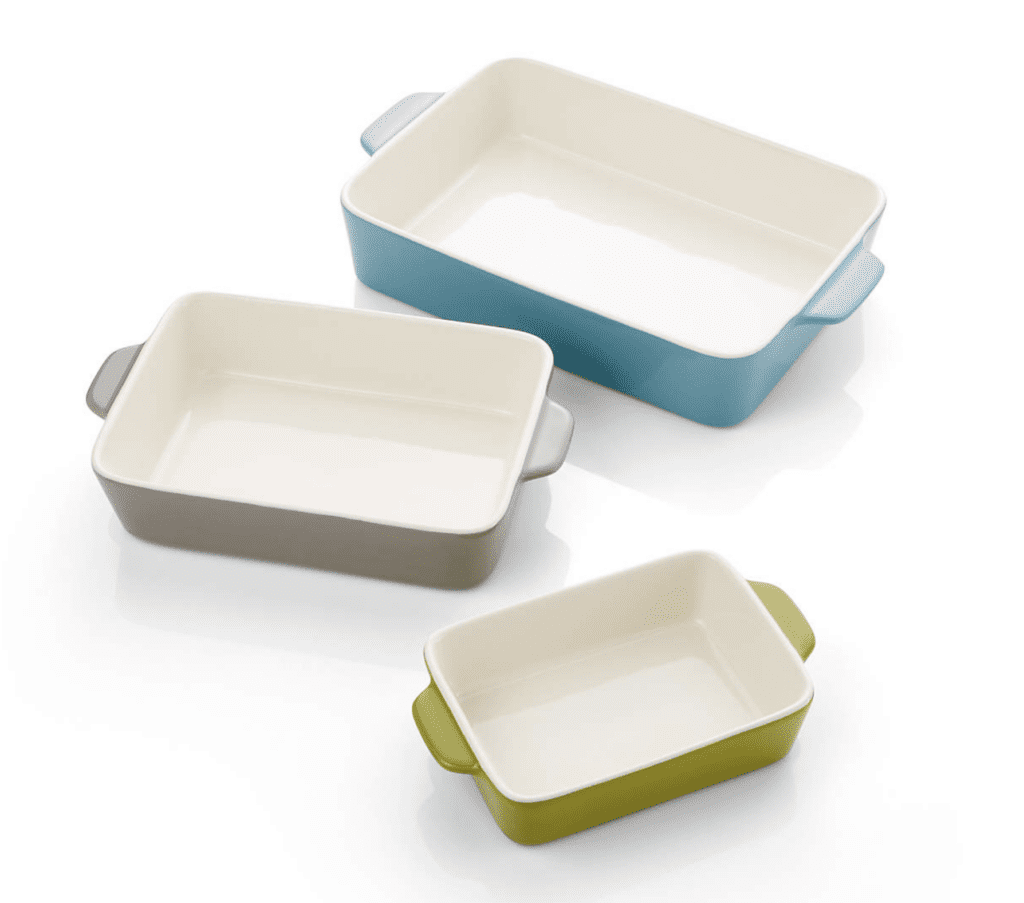 Sencor 6-Speed Stick Blender with Accessories $79.99
This Sencor Hand Blender is a great tool for most kitchen prep including whipping, blending, mixing, puree, emulsifying, and chopping with special attachments. It's easy to use and is perfect for both hot stovetop and cold food preparation.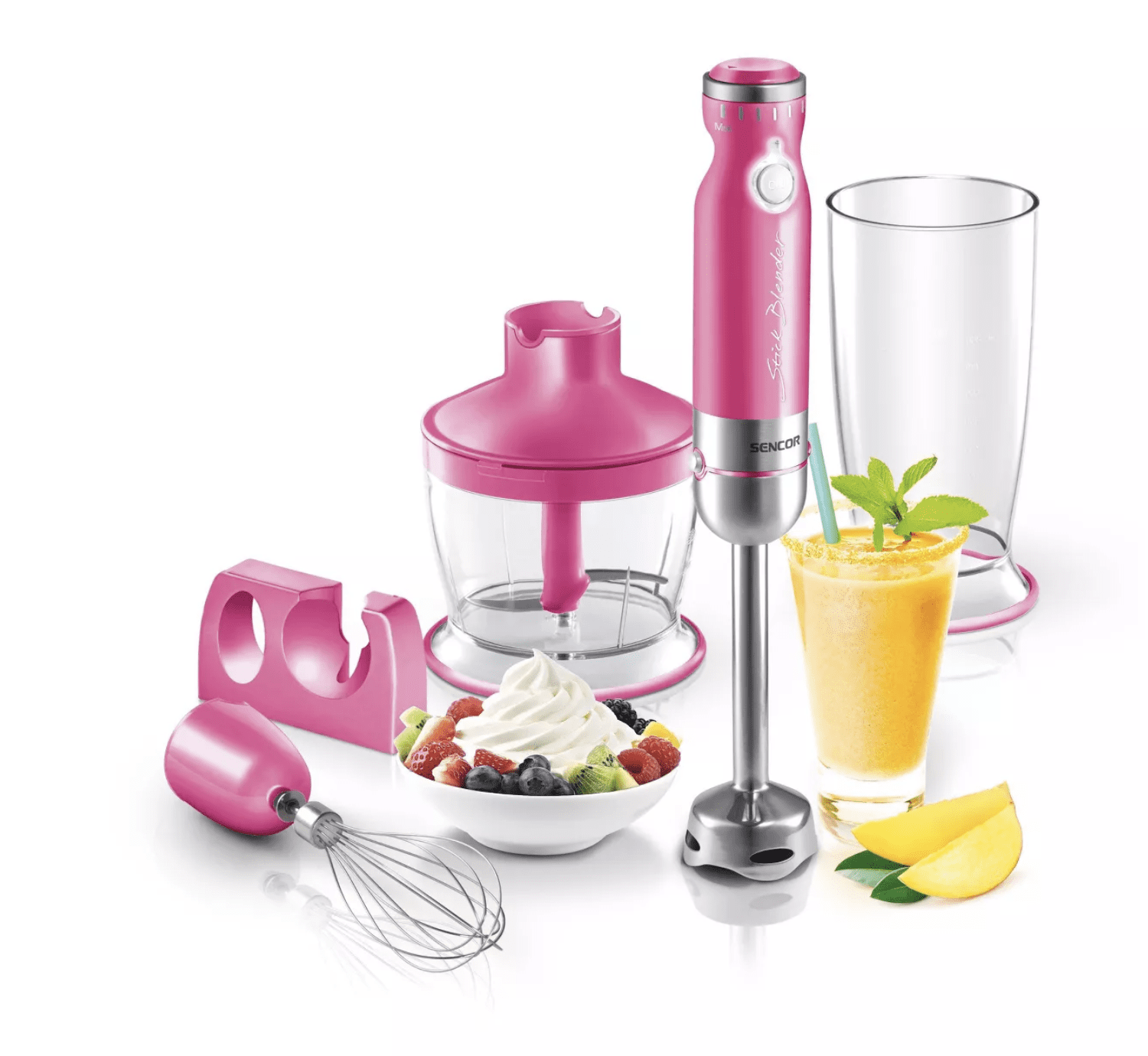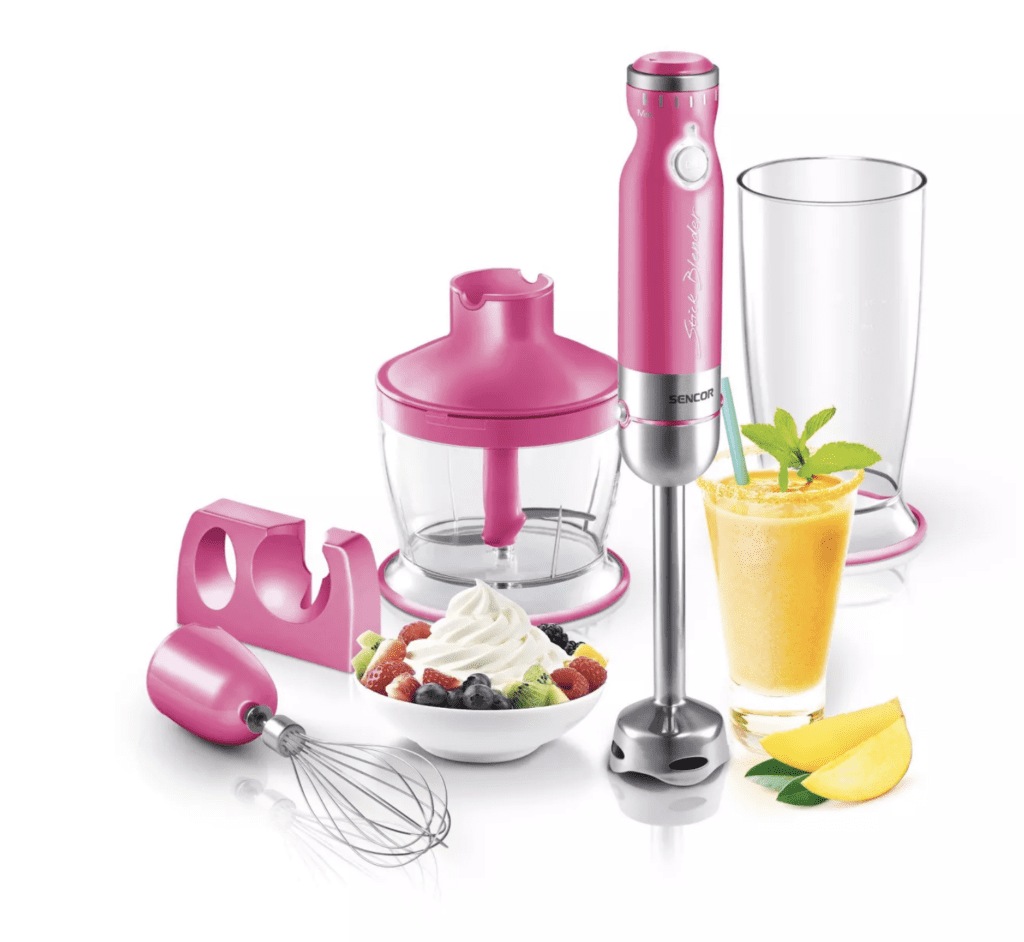 Fiesta Bamboo & Silicone 5-Pc. Mixing & Serving Utensils $29.99
I love the mixture of fun colors and bamboo with these serving utensils.  They have Silicone handles that provide an easy gripping surface and added appeal making them a great addition to any kitchen.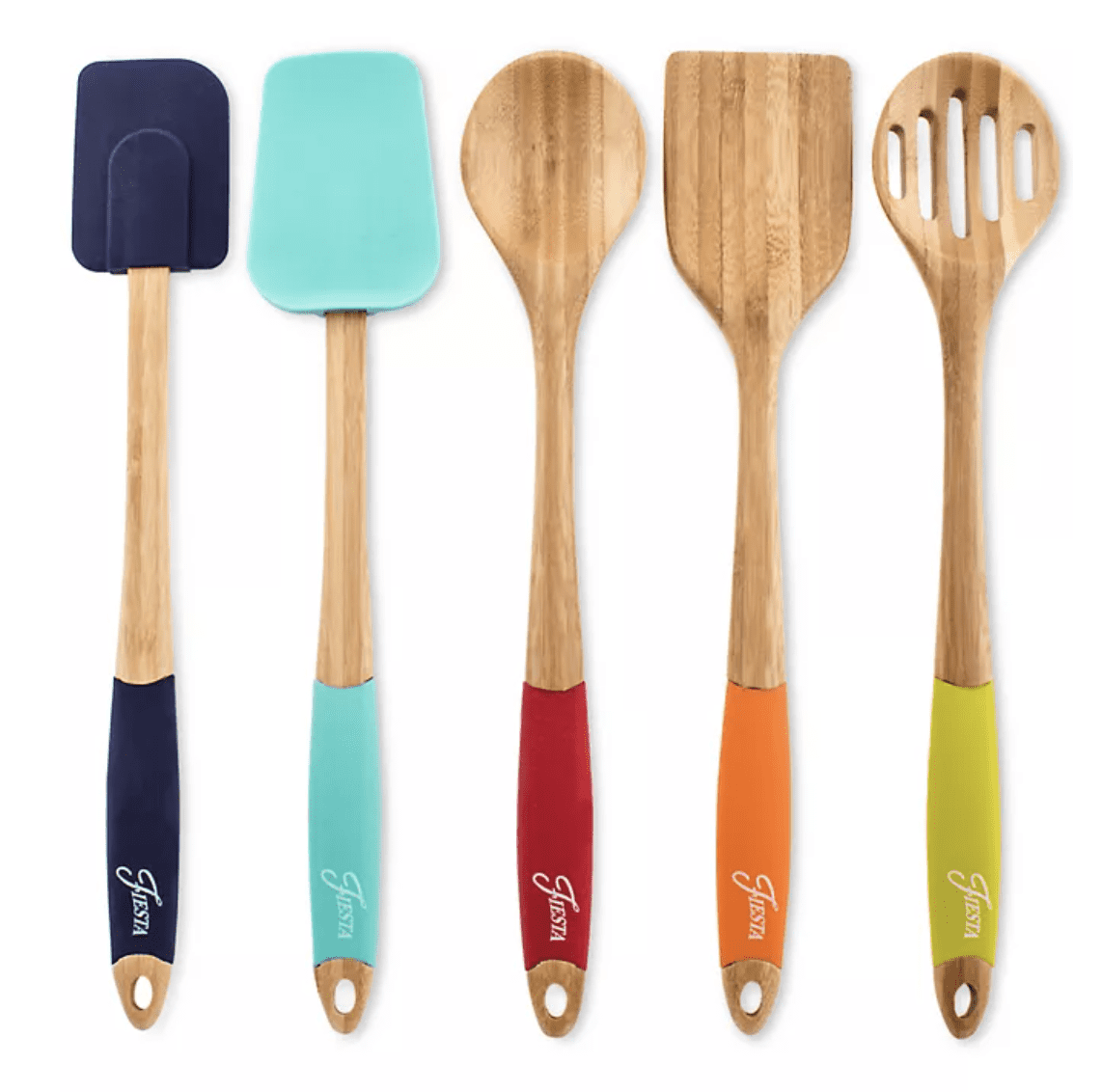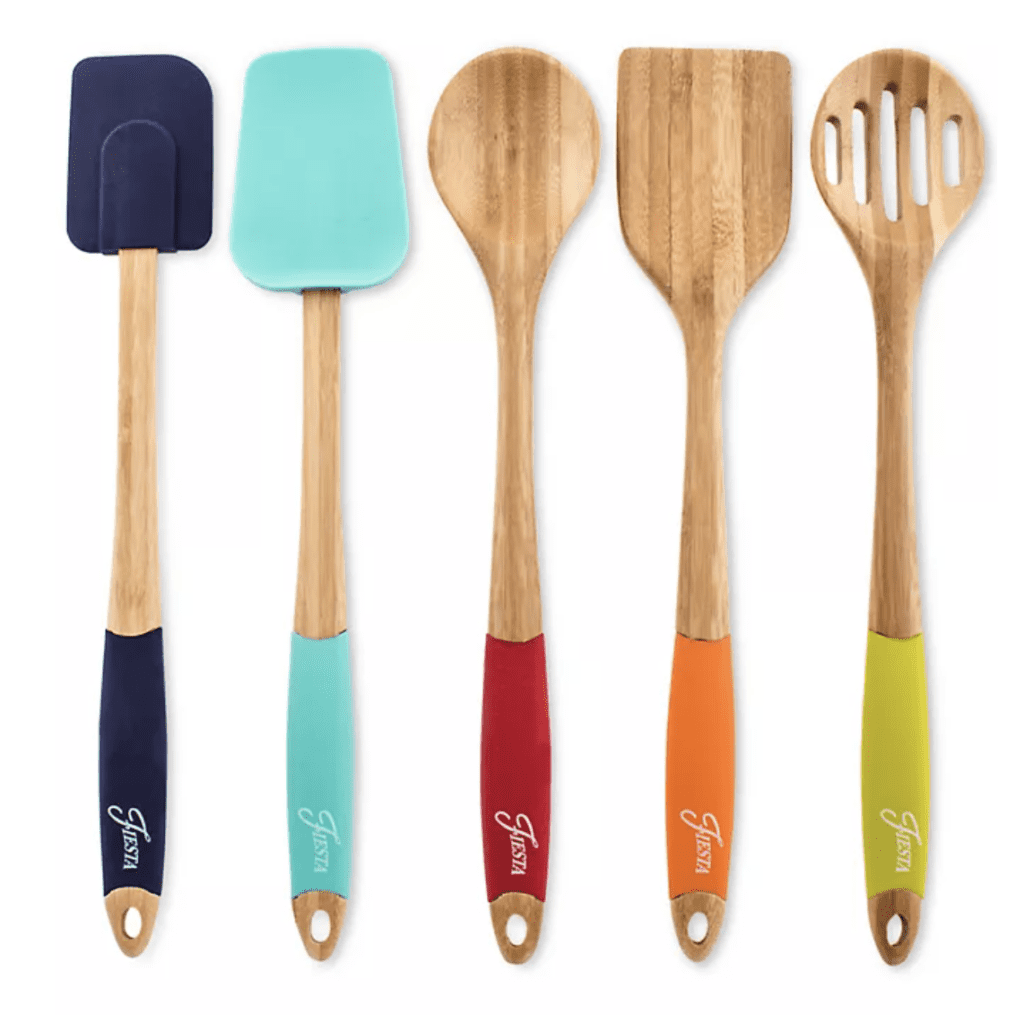 Madison Park Farm Animals Canvas Wall Art 3-piece Set $33.61
Bring farmhouse style to your space with this Madison Park Farm Animals Canvas Wall Art 3-piece Set in your home.  The bright colors of the prints add fun, character, and charm.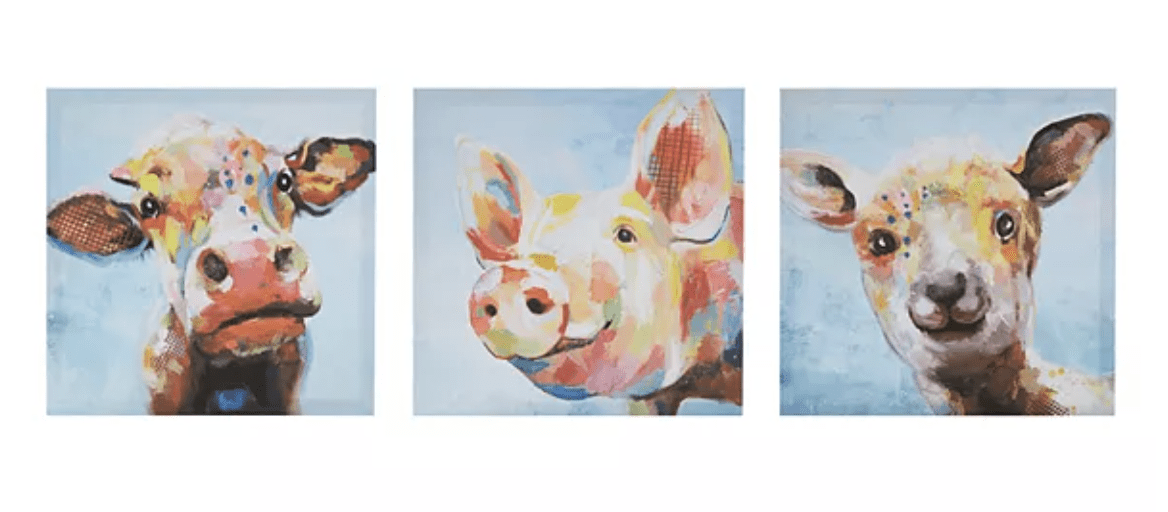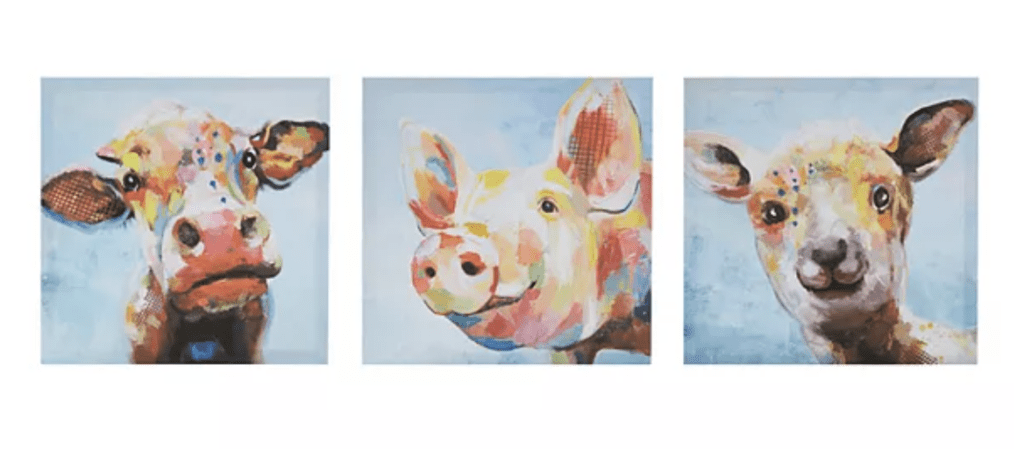 20-Piece Aluminum Ti-Ceramic Nonstick Cookware and Bakeware Set in Blue Turquoise 199.99
I love the quality of this 20 piece Cookware and Bakeware set.  The set comes in three color choices, my favorite color is the bright turquoise.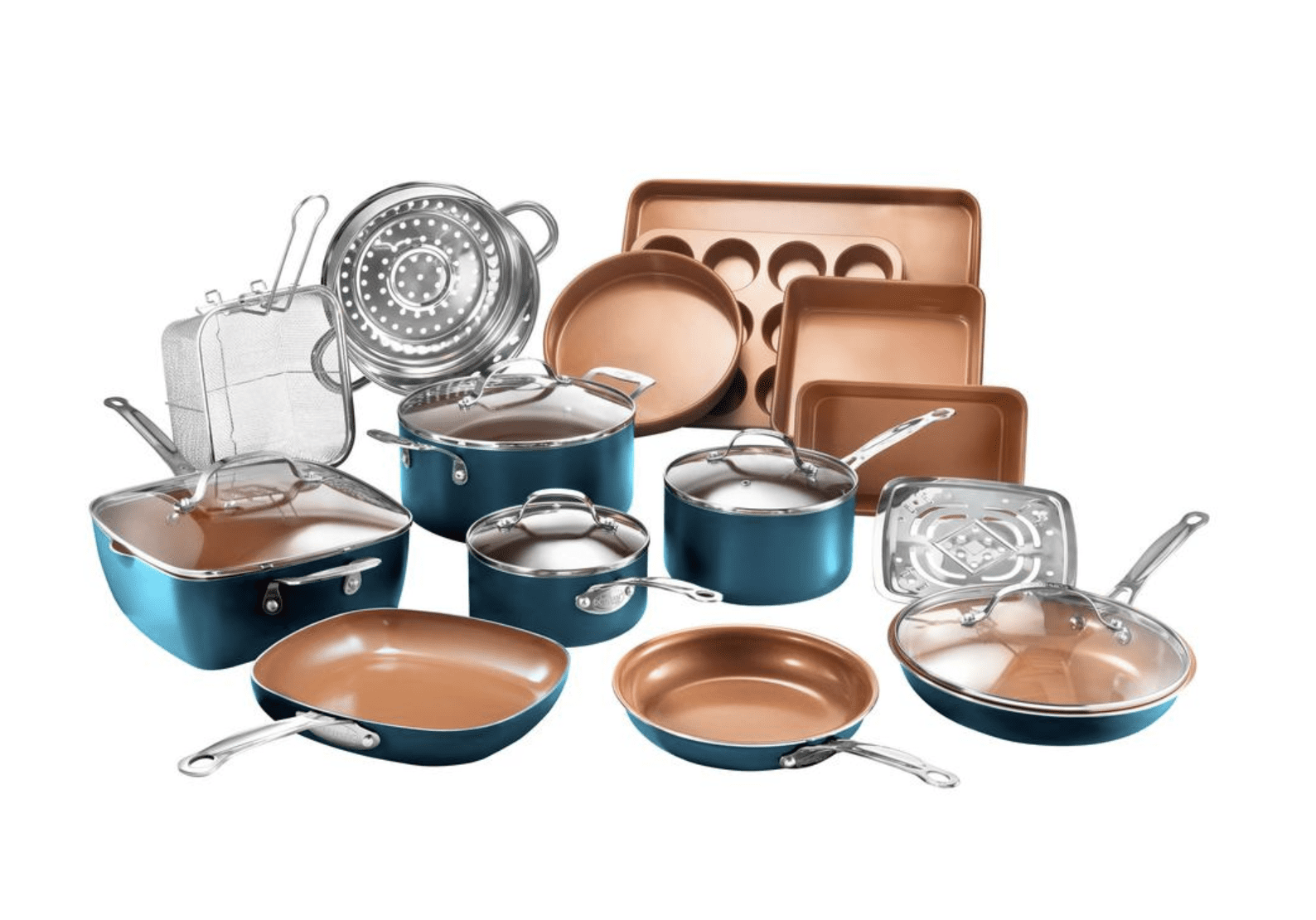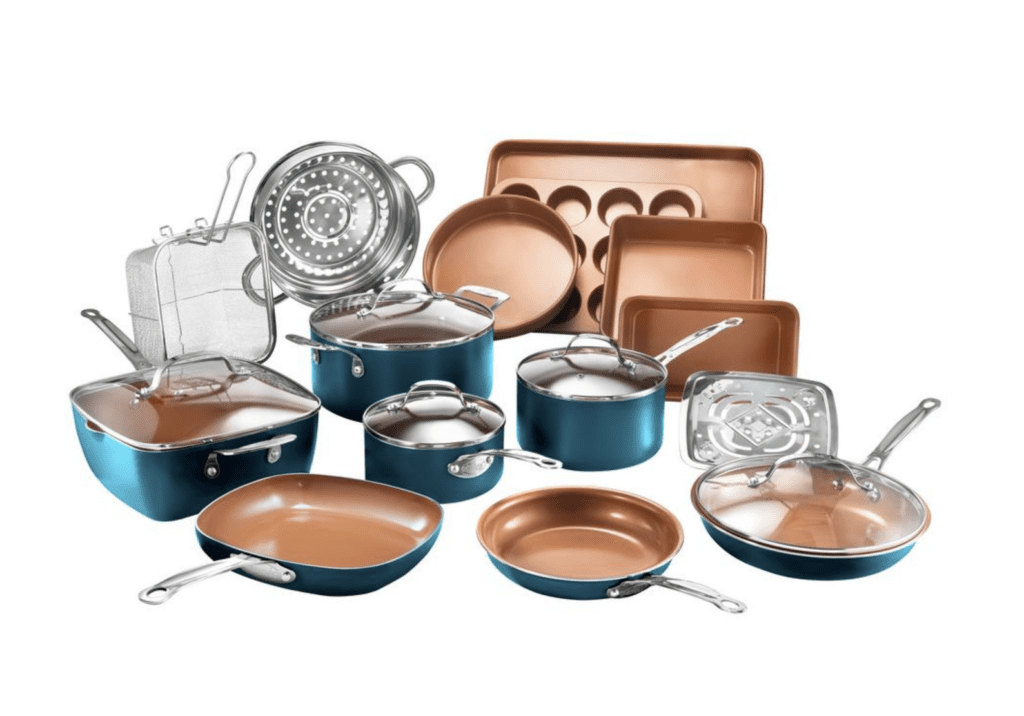 Skinny Suppers Cookbook by Brooke Farmer $
Enjoy 125 of Brooke's favorite lightened up recipes including easy to make suppers like Supreme Pizza Pasta Casserole, Slow Cooker Chicken Pot Pie, and Southern Shrimp and Grits.  The cookbook is filled with beautiful photography and adds a pop of color to any kitchen with its bright pink cover and colorful interior pages.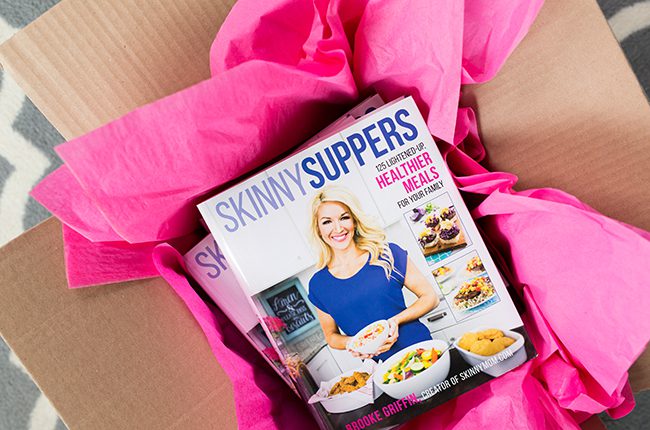 Mixing Bowl Set by Room Essentials $13 
Mix it up with the colorful Room Essentials Mixing Bowl Set. These mixing bowls are fun and fresh in vibrant colors. They will add a pop of color to your everyday meals.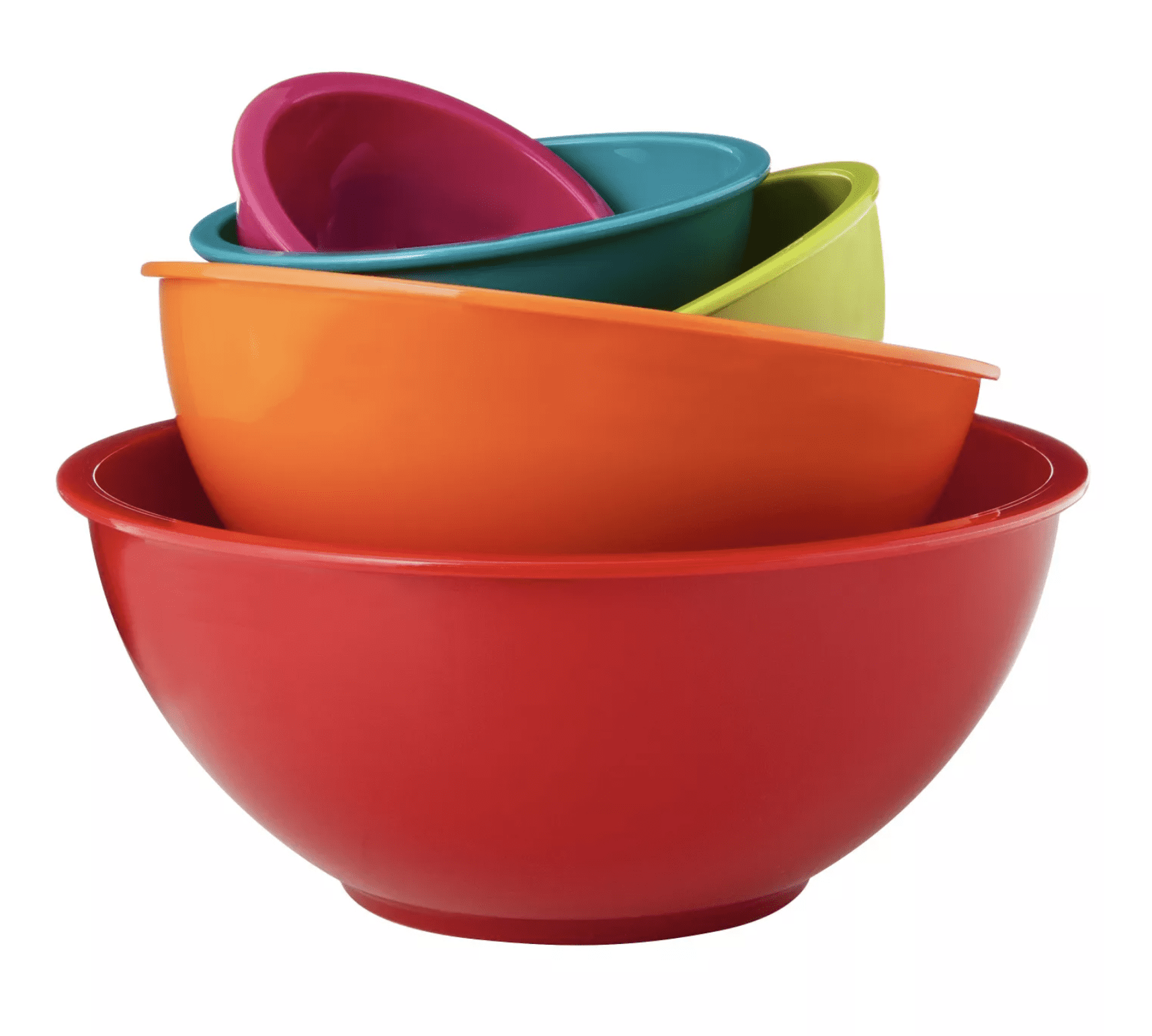 Keurig® K-Cafe® Single-Serve K-Cup Pod® Coffee, Latte & Cappuccino Maker $189.99
I've been waiting for this all-in-one coffeehouse brewer! This new Keurig is a single-serve coffee, latte, and cappuccino maker, making it the perfect gift for the coffee lover.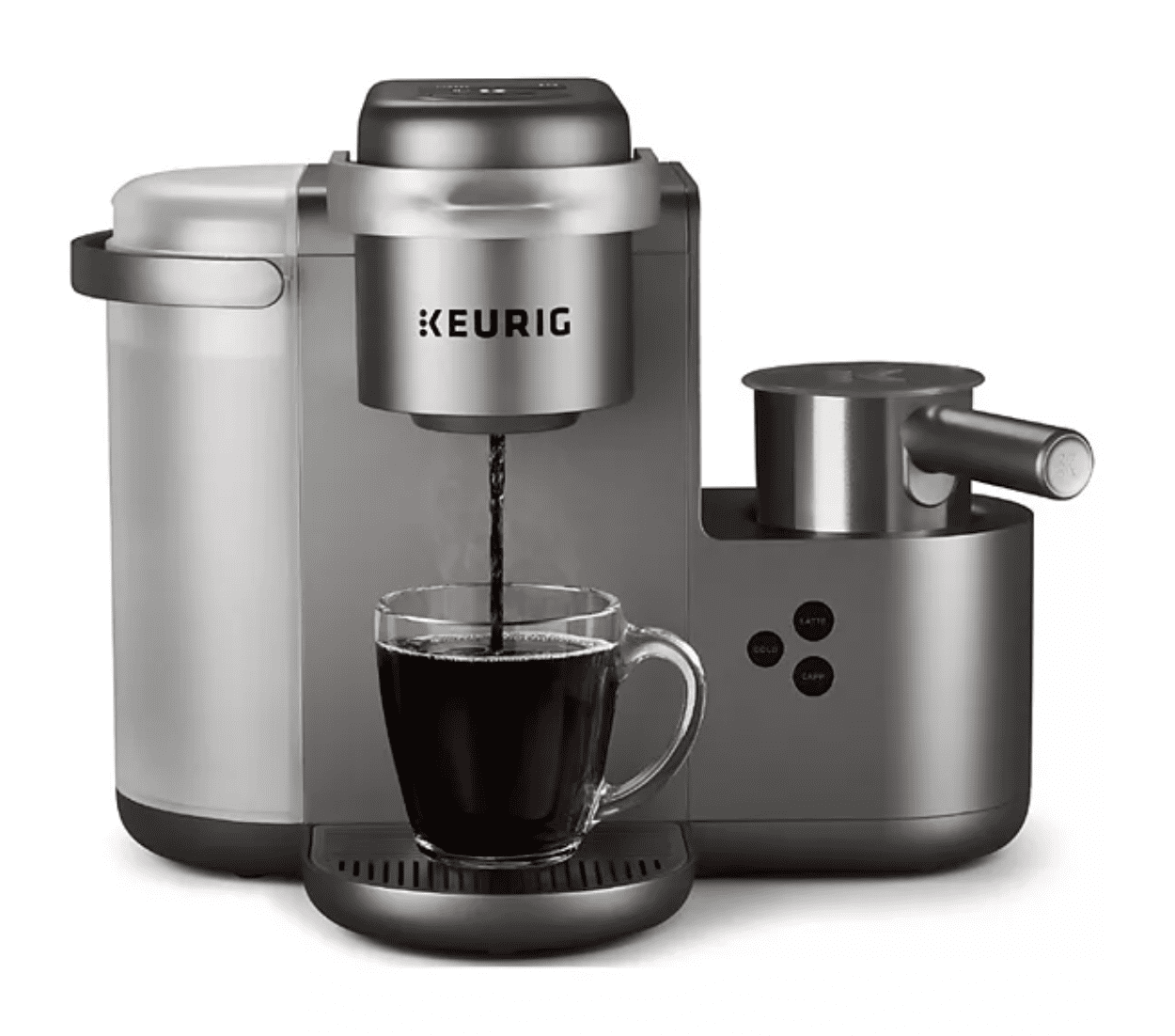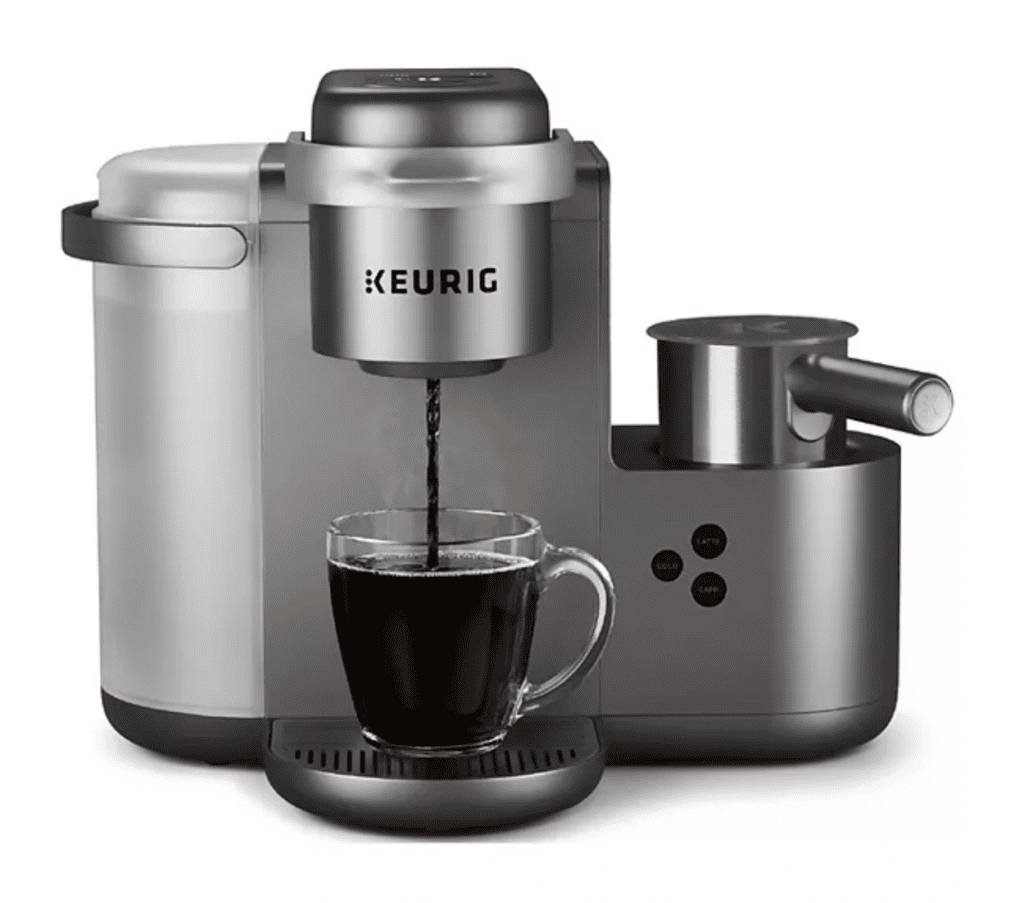 Floral Stoneware 2 Piece Kitchen Canister Set $29.99
With colorful flowers in pink, blue, yellow, and red, these stoneware canisters will brighten up any space!  You can use to store food in the kitchen or miscellaneous items in the living room or bathroom.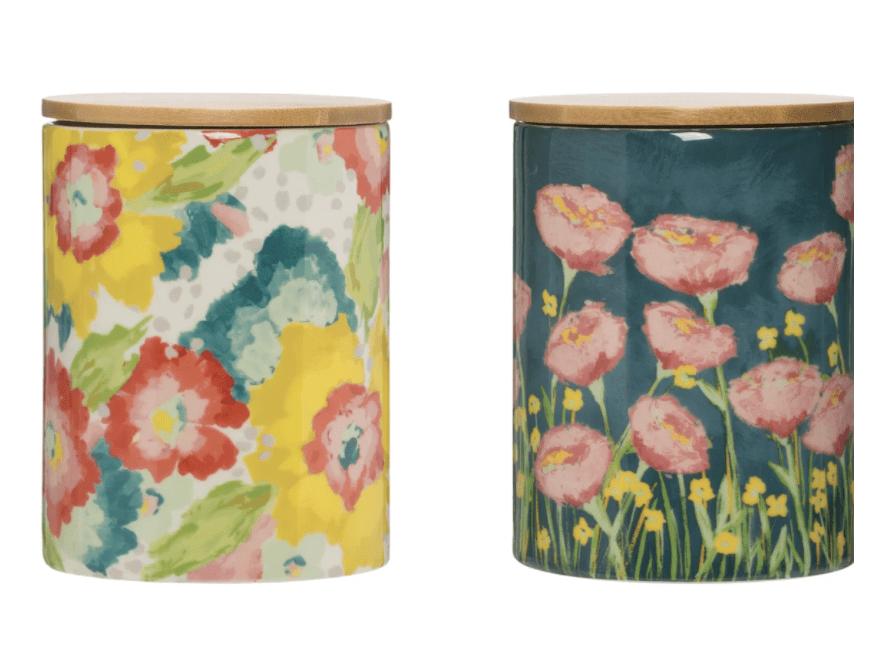 Ello 10pc Meal Prep Food Storage Container Set $39.99
Make meal-prep fun with these bright and colorful containers.  This set comes with 5 containers and 5 lids and is perfect for portioning out weekly meal servings.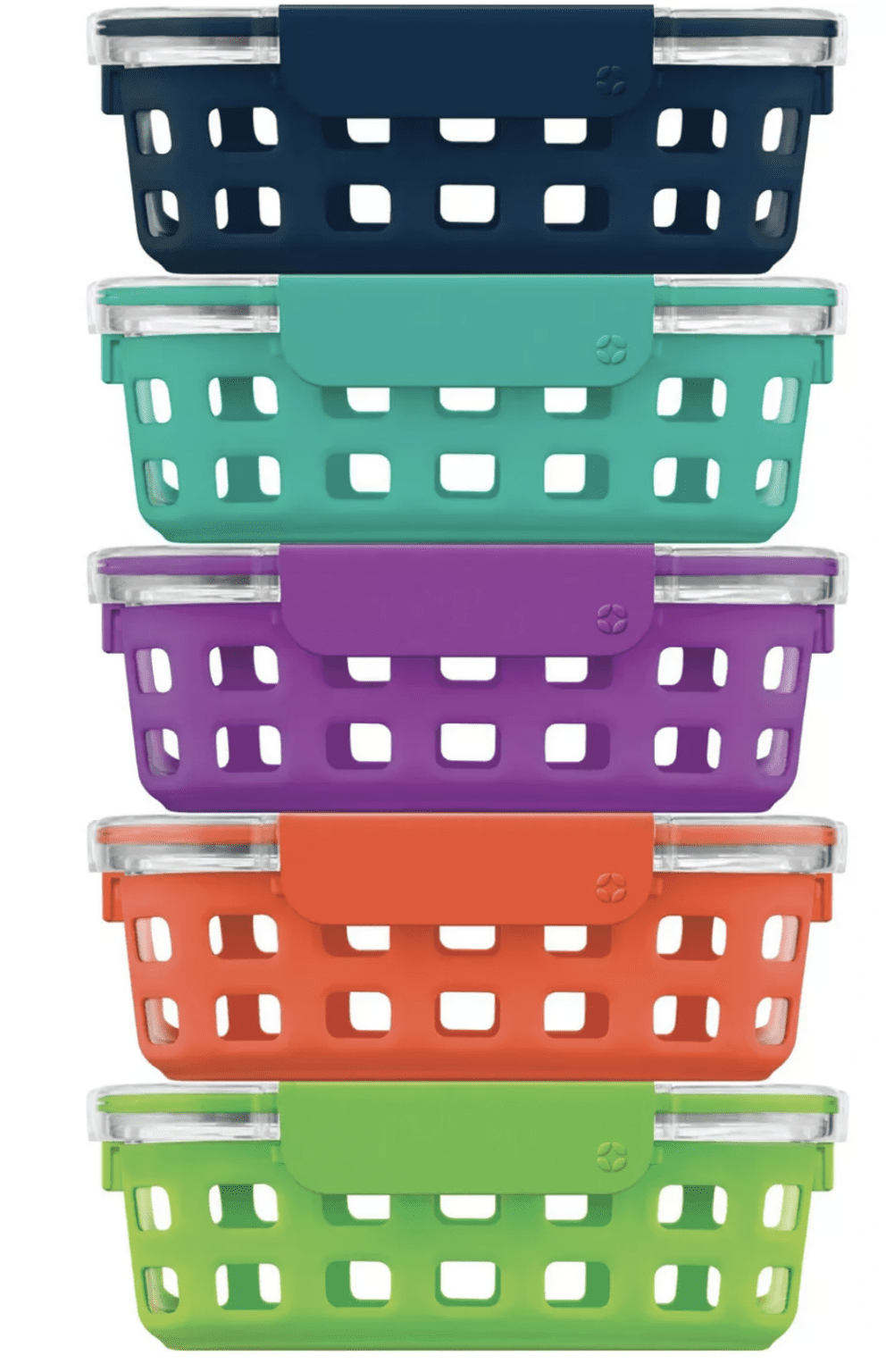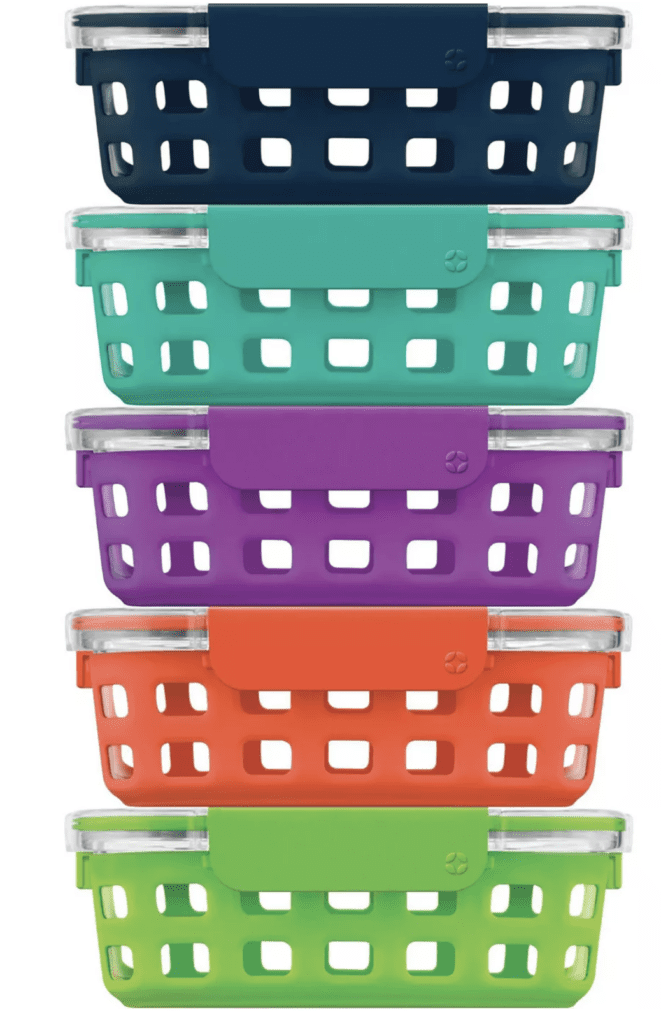 Classic Cuisine 18-pc. Silicone Bakeware Set $33.95 
Functional and stylish, this colorful silicone bakeware set from Classic Cuisine has everything you need and more.  I love the hot pink color!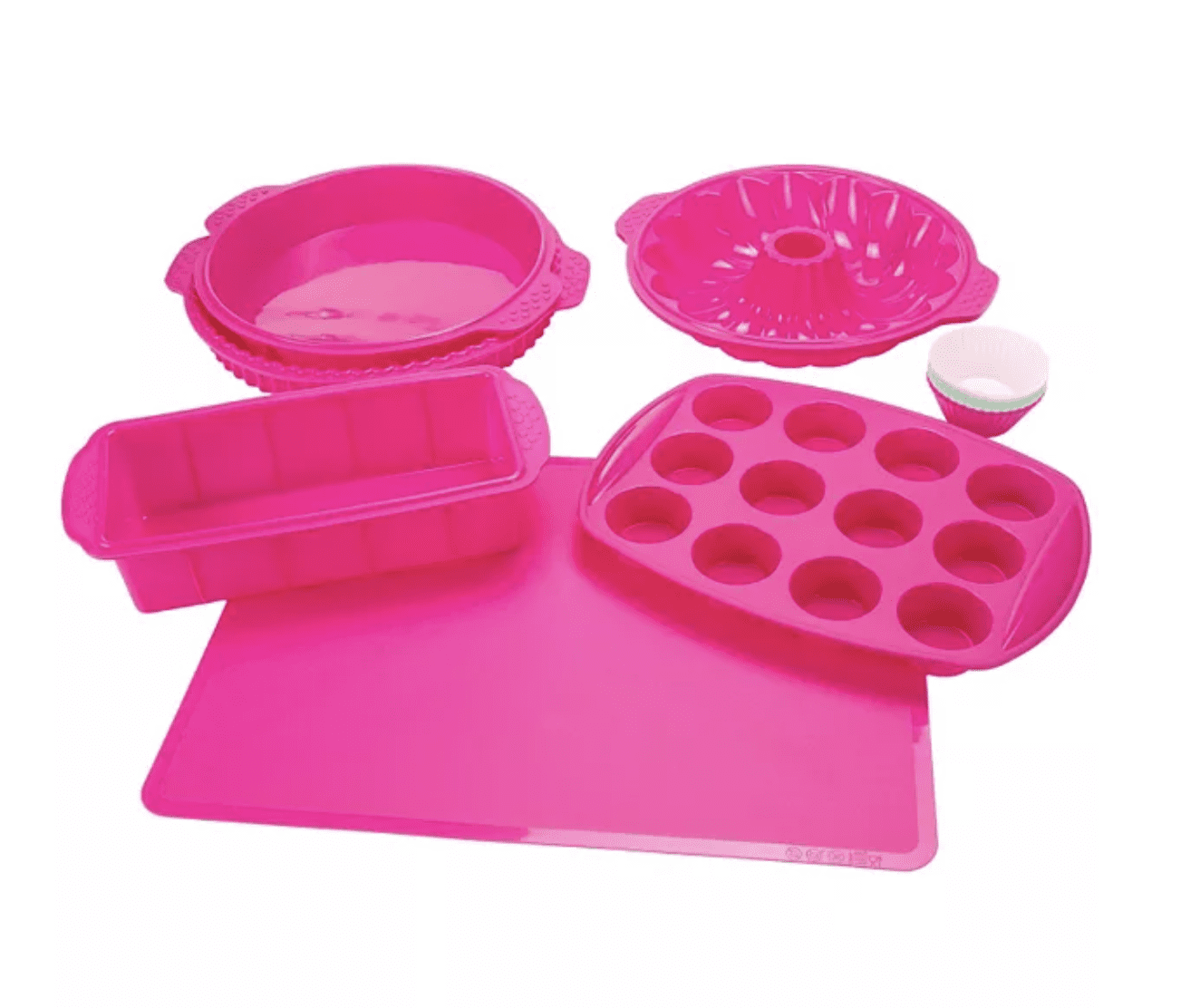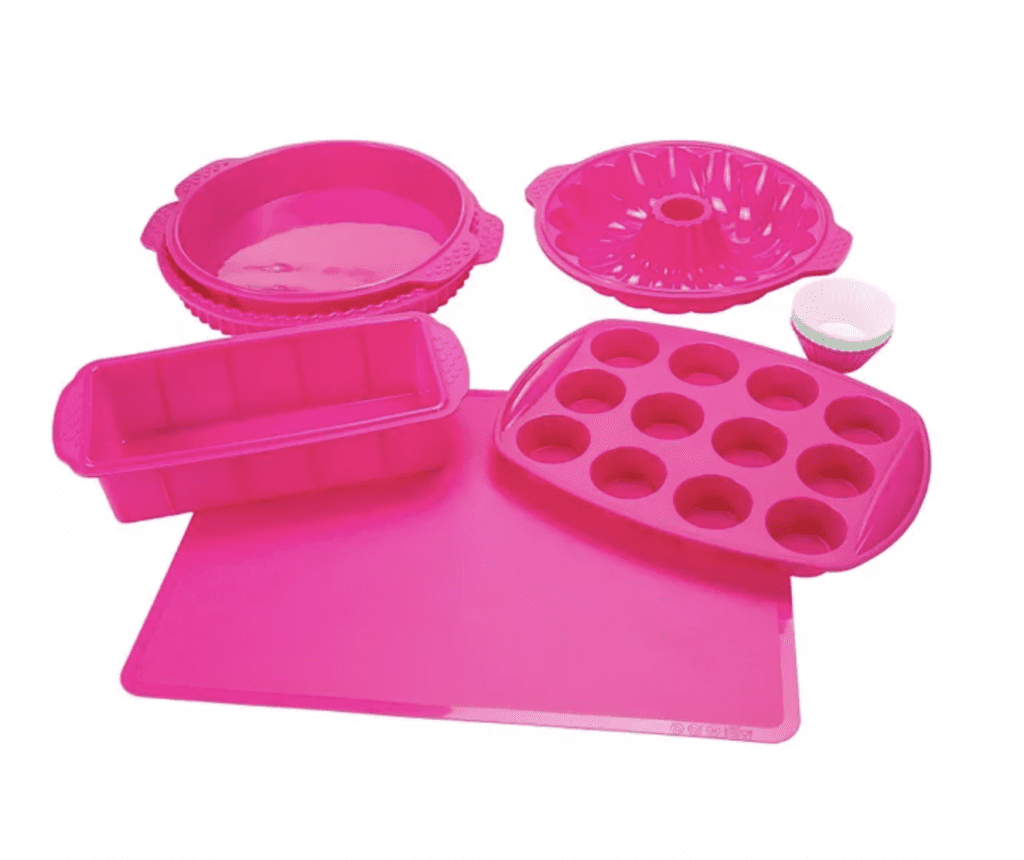 Avery Striped Mixing Bowls, Set of 4 $29.95
You'll find yourself going to these brightly striped bowls in four friendly colors for all kinds of kitchen tasks. These bowls are great for prepping recipes, beating eggs, and preparing salad dressings.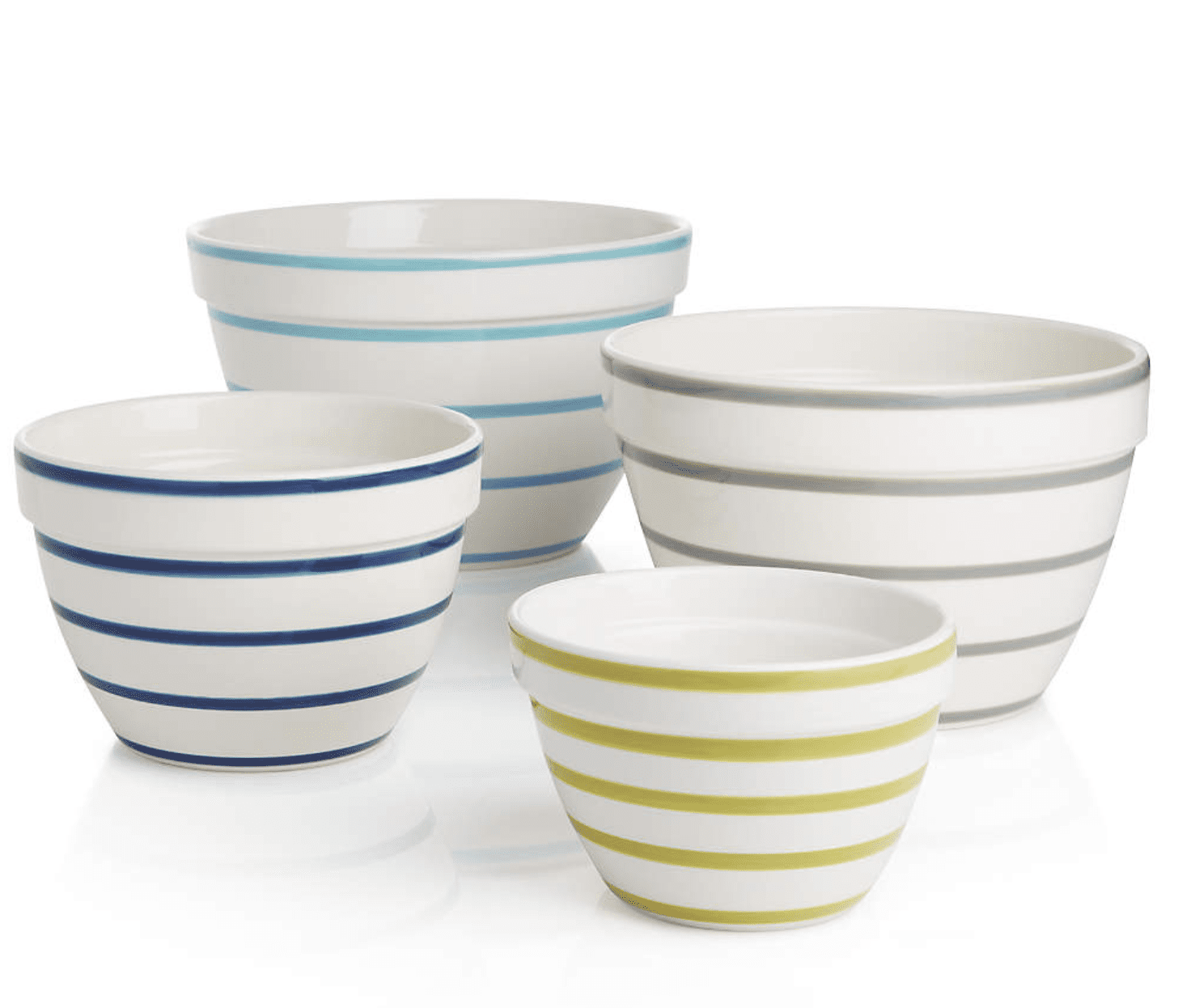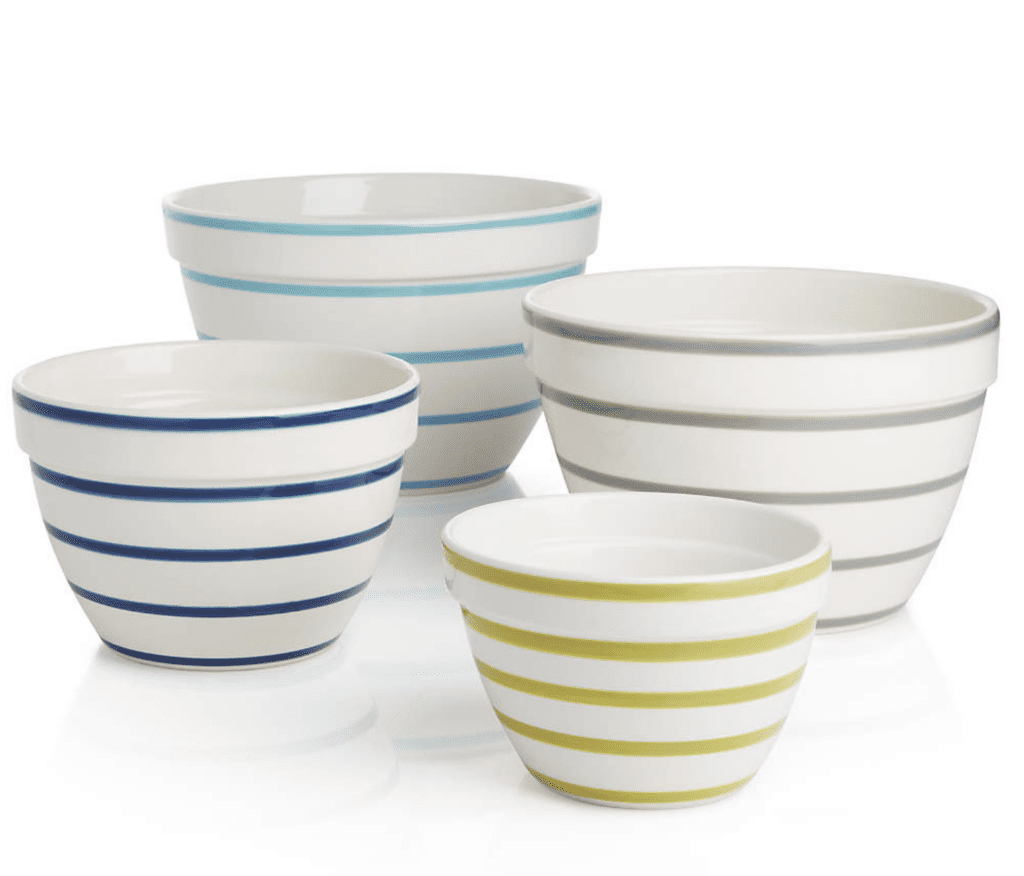 Bangert 38″ Wide Wood Server $559.99
If you are looking to add a pop of color and some extra storage space, look no further than this server! It's the perfect server to store glasses, drinks, and extra dishes in a kitchen or bar area.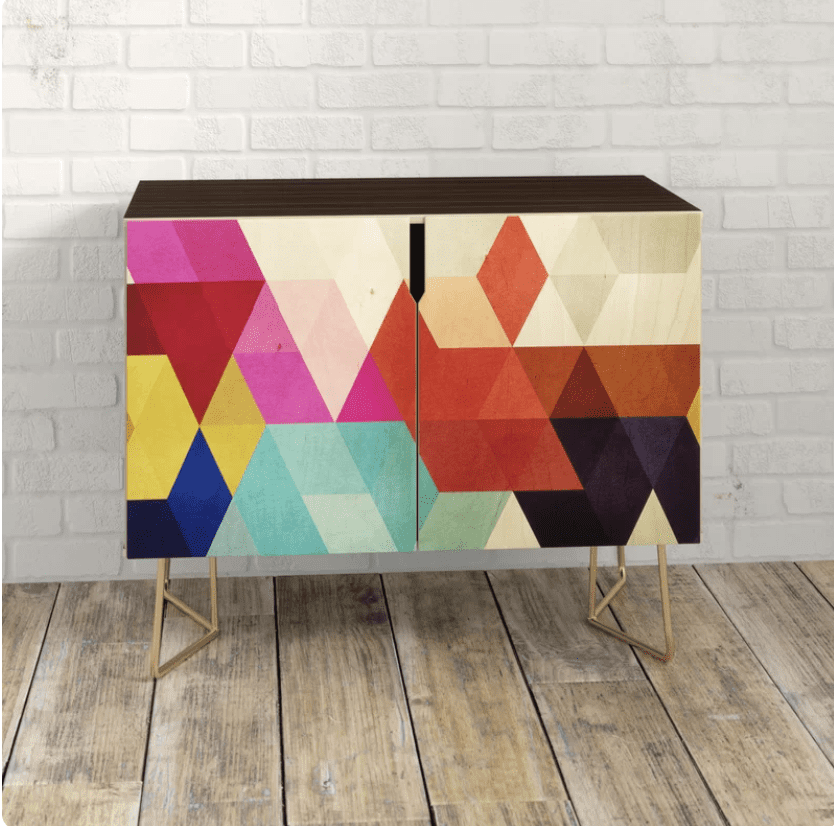 Hand Painted Tea Canisters with Cork Lids Set of 4 $27.96
I love these hand-painted tea storage containers in four different designs. They add a sophisticated look to the countertop while helping your favorite teas stay fresh and protected from damaging heat and light.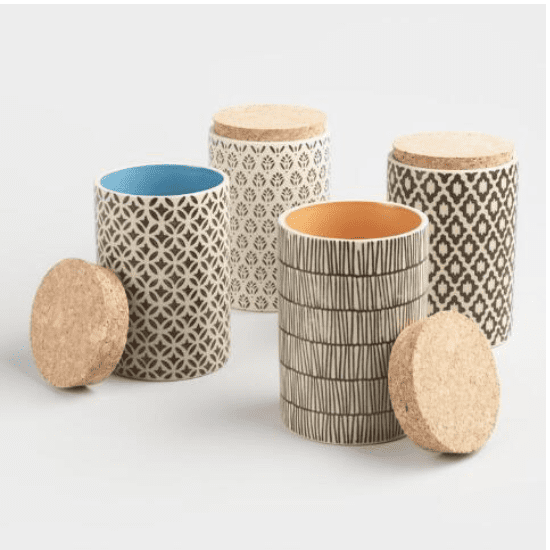 Aracri Melbourne 12 Piece Melamine Dinnerware Set, Service for 4 $57.99
Serve up your next meal in style and enjoy the convenience and durability of melamine. This set will shine and compliment any existing tableware and decor.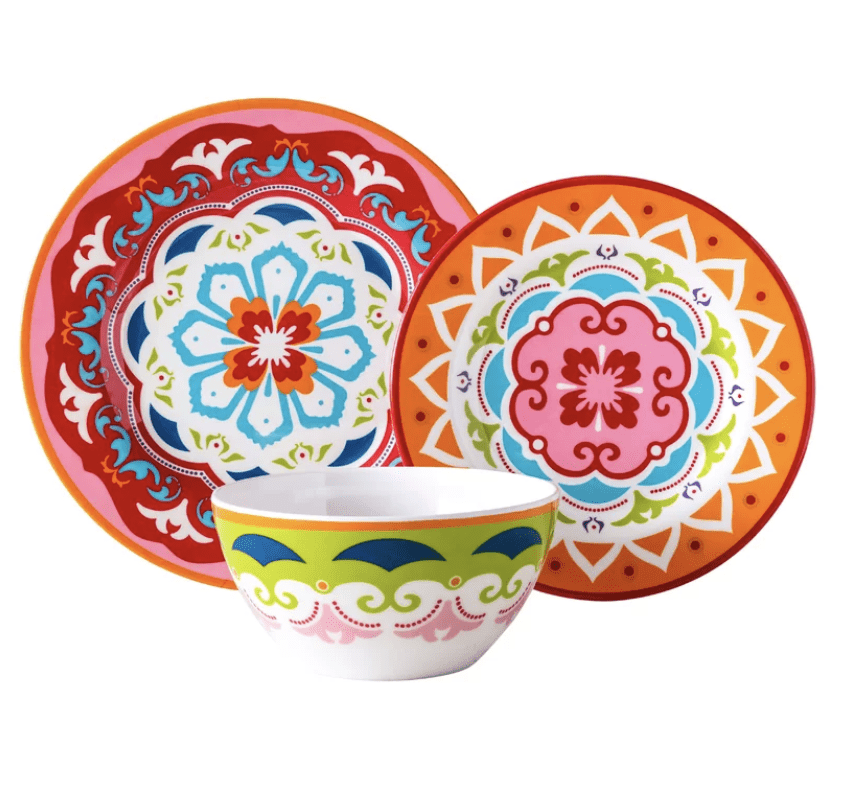 Goldenrod Wire Storage Baskets with Handles $4.99-7.99 
Make storage quick and easy with these colorful, sturdy wire baskets.  They also come with integrated labels that can be used with dry-erase or chalk markers for instant identification.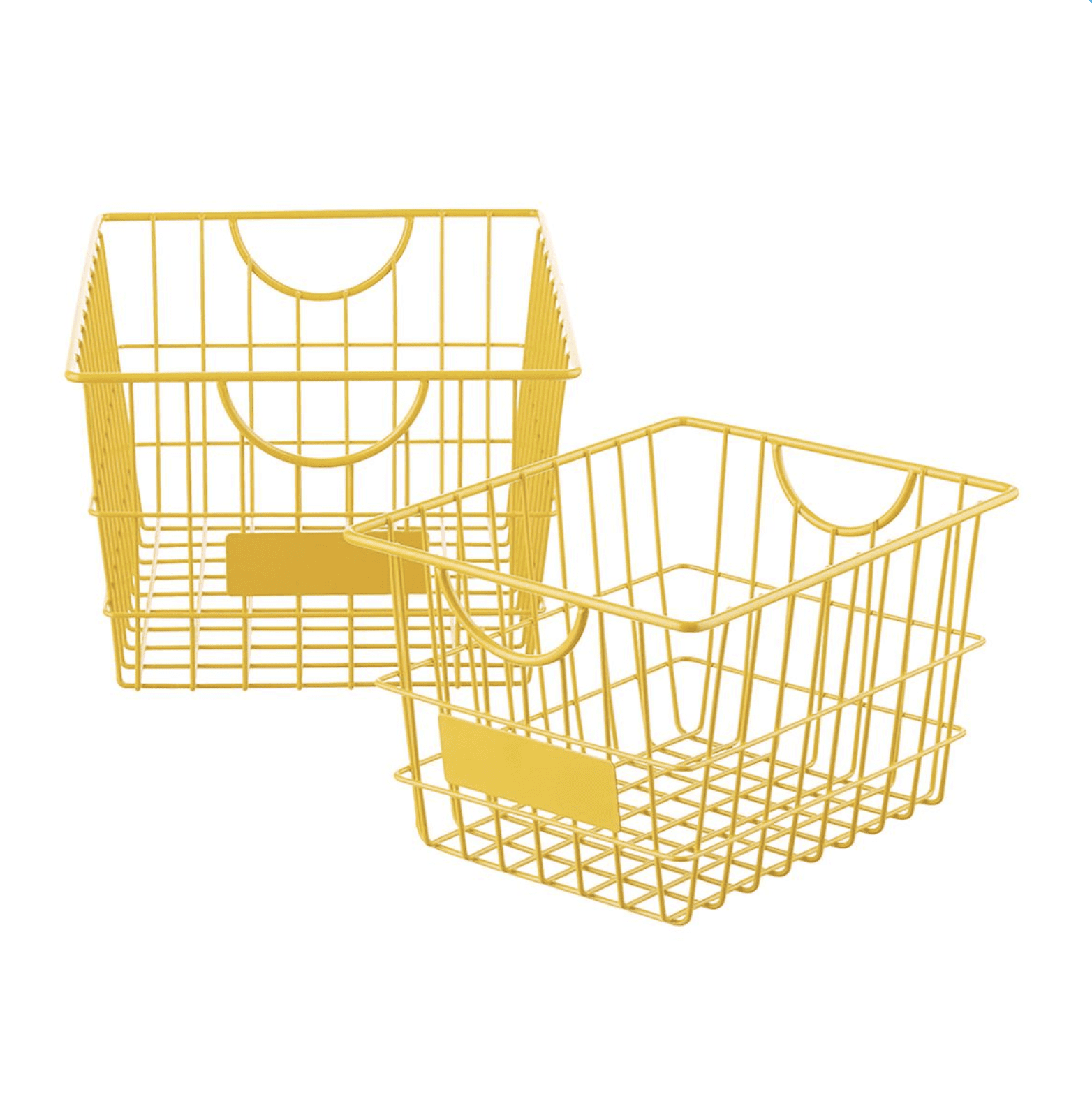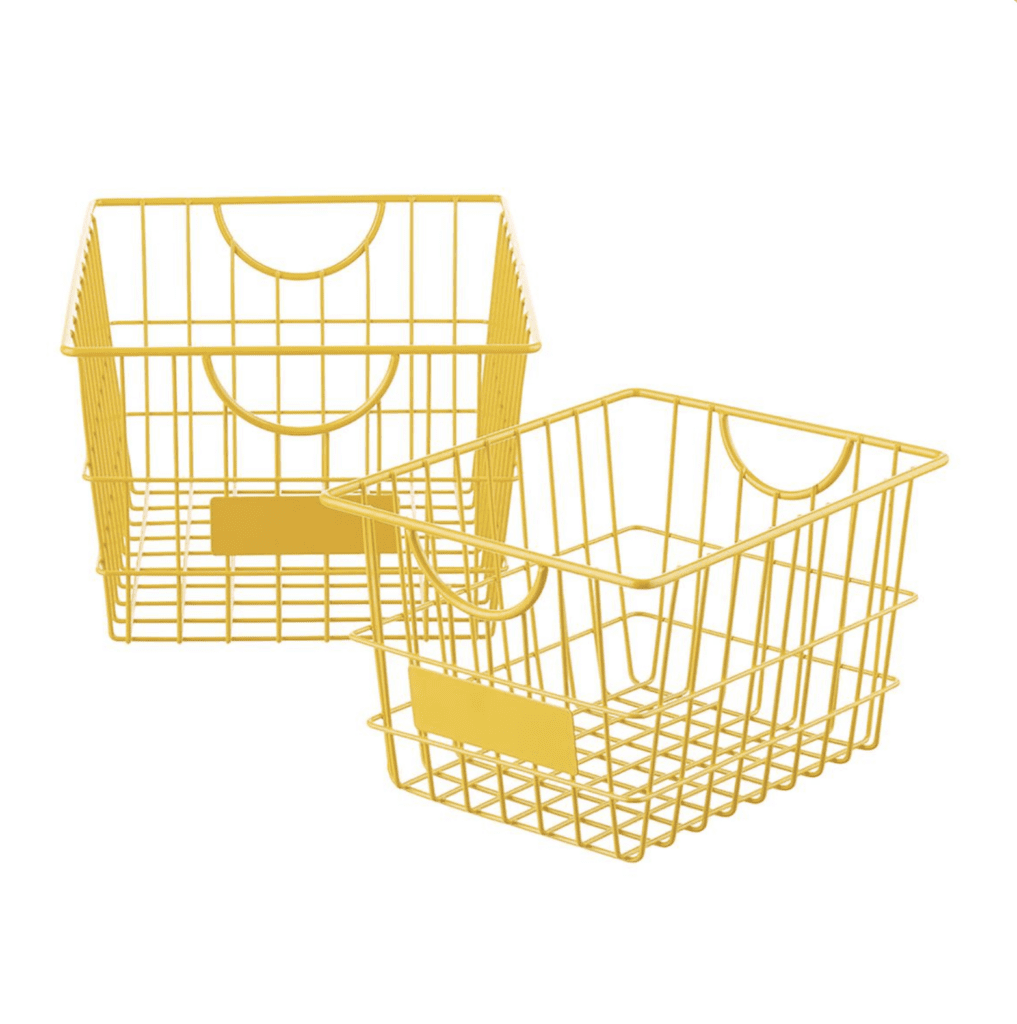 The Home Edit Fridge Storage Solution $266.85
Sometimes, getting started is the hardest part of getting organized. That's why we created Starter Kits. For this kit, we've pulled together essentials from The Home Edit Fridge Collection to get your refrigerator in order.