Several years ago, a woman that I didn't know came up to me and said, "I don't know if you love sunsets or not, but there's going to a beautiful sunset in your future."
At that time, I was a single mom working 60+ hours a week. I was still trying to recover from my divorce, feeling isolated and very alone. The last thing on my mind was a sunset, but I remember writing her words in my journal. I didn't really think much about them… Until last night.
Daron and I were walking the new farm and talking about all our big dreams for the land and our family. As I paused to take in the beauty of what was around us, that's when I saw it; The gorgeous sunset illuminating the evening sky. Then, I suddenly remembered what that sweet woman had spoken to me back in 2016.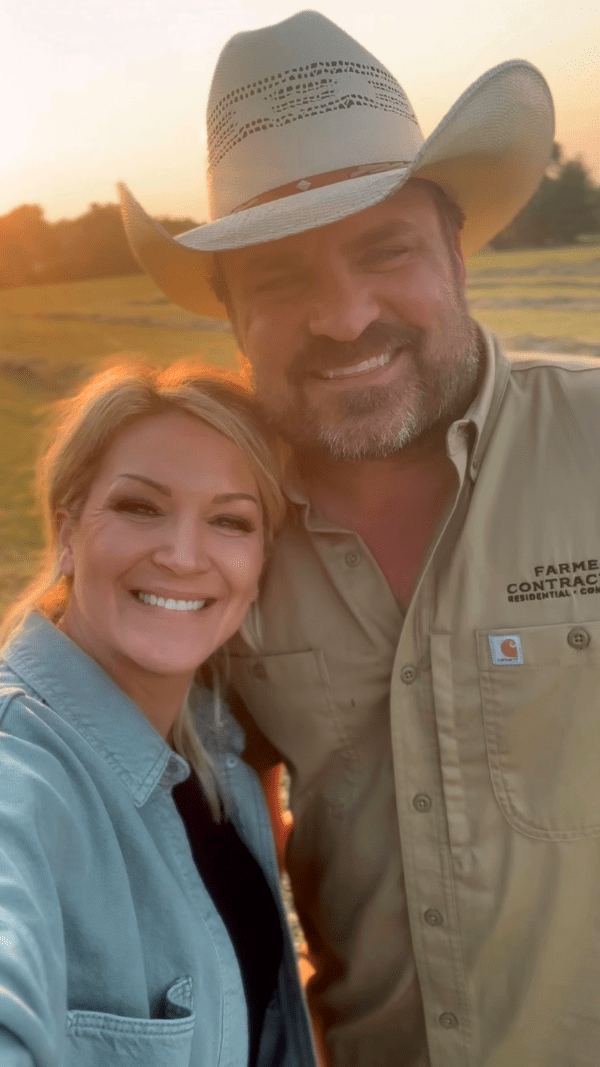 I think maybe this is the sunset she was talking about! While it didn't make sense all those years ago, its starting to now. For me, a sunset symbolically represents the ending of a season, giving hope and beauty that a new day is coming. This beautiful sunset on the farm said it all.
When that woman spoke those words to me, she was giving me hope. That hard time of being a single mom and longing for a husband, feeling sad, lonely, and working all the time wasn't going to last forever. She was encouraging me that God had a sunset in my future – a promise that beauty was coming into my story. And she was right. From the moment she spoke those words until now, I could never have imagined what God would do.
A New Future
Over the past seven years, God helped me sell my business, brought me a husband and best friend, two more amazing children, and a home that I love. And to top it off, this new chapter on the farm. He has been so good to me!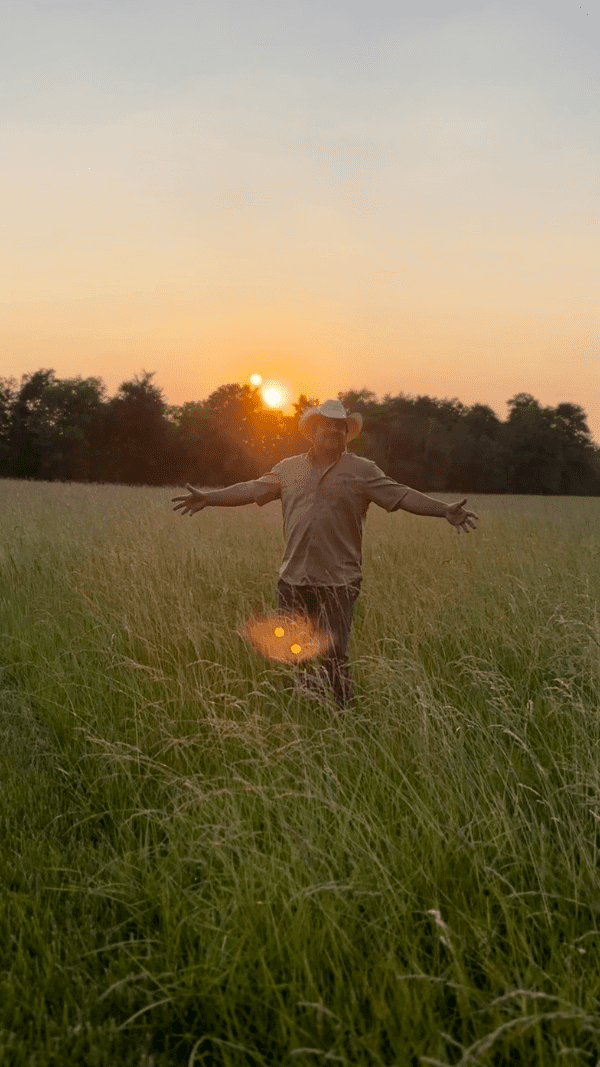 So, in case you're reading this and find yourself in a hard season like I was – maybe you're walking through divorce, dealing with the loss of a job, or the heartbreak of losing a family member, I want to encourage you with the same words that were spoken to me those years ago:
"I don't know if you love sunsets or not, but there's going to be a beautiful sunset in your future."
Hold on to the promise that better days are ahead. This time, your going through won't last forever. Let these words be a reminder of this and bring you hope every time you step outside and see a beautiful sunset.
I hope you are encouraged with this devotion and prayer.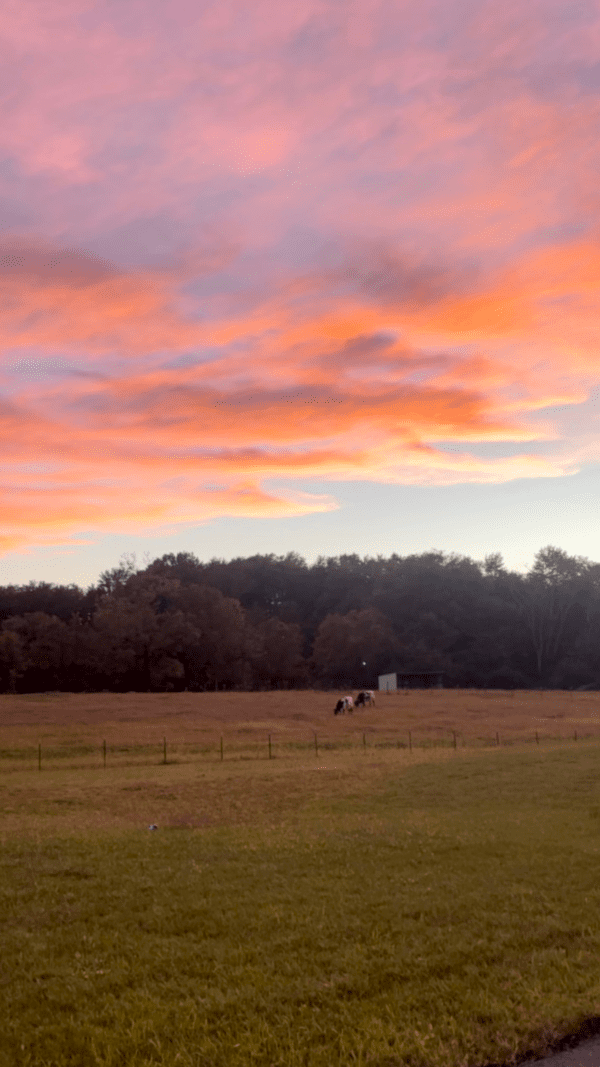 Devotion: Praise from Dawn to Dusk
Psalm 113:3 (NIV): "From the rising of the sun to its setting, the name of the LORD is to be praised."
There is something truly beautiful about the setting sun. It's almost magical. As the day draws to a close, the sky transforms into a canvas of vibrant colors, casting its breathtaking hues upon the earth. I believe the beauty of a sunset serves as a reminder of God's creative power. His steadfast presence in our lives gives us hope that a new day is coming.
The sunset serves as a gentle reminder that no matter how chaotic or challenging the day may have been, there is always the promise of a new beginning. It is an invitation to release our worries of the day, and find comfort in God's presence.
Just as the sun sinks below the horizon, we are encouraged to let go of the past. And, let us release our regrets and embrace the hope and possibilities of tomorrow.
In the quiet moments of a sunset, we can connect with God on a deeper level. We can offer our praise and gratitude for the day that has passed, for the blessings we have received, and for His unwavering love. It's a time to seek His guidance and find comfort in His promises. As the day transitions into night, we can entrust our cares and concerns into His capable hands. He is in control.
So, the next time you witness a captivating sunset, take a moment to appreciate its beauty. Let it speak to your heart. And, allow the tranquility of the moment to fill you with gratitude and awe. As the colors of the sky fade into darkness, may your spirit be uplifted and your praise rise to the heavens. From the rising of the sun to its setting, let the name of the LORD be praised.
My Prayer:
Heavenly Father, thank You for the breathtaking beauty of a sunset. As I witness this awe-inspiring display, help me to slow down, reflect, and find peace in Your presence, no matter what I may be going through. Teach me to release the worries and regrets of today and embrace the hope of tomorrow that you have for me. May my heart be filled with gratitude for Your steadfast love and faithfulness. In Jesus' name, I pray. Amen.
A sunset is proof that endings can be beautiful too.
XOXO,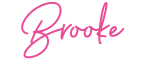 For more encouraging posts: