Today I'm sharing 12 best tips and encouragement to help deal with grief and loss during the Holidays, including our personal stories of going through the holidays after the death of a spouse and divorce.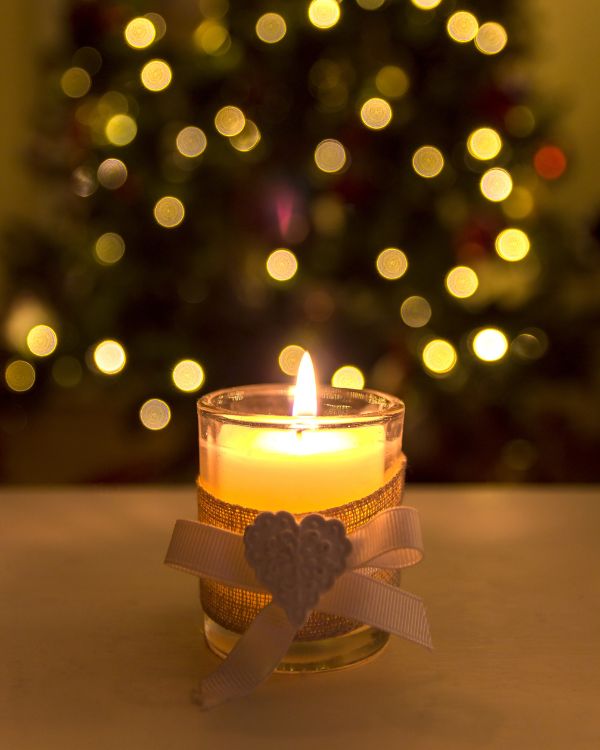 Daron and I are no strangers to grief. We understand the gut-wrenching feelings that come with losing loved ones and losing the future dreams and expectations we shared with them. My prayers are with you if your heart is hurting this holiday season. I endured years dreading the holidays and their festivities because of the constant reminders of all I had "lost."
Now that I am on the other side, I want to share a little of our story and encourage you with some of what we've done to ease our pain through the years in hopes that it will help give you even just a little relief as you navigate the holidays looking a little differently this year. 
If you're looking for more encouragement to overcome grief and loss, Read these 11 Best Scriptures for Dealing with Grief and Loss.
Holidays After Death of a Spouse
Daron was previously married for 17 years to his best friend, Ashley. They shared two children (Ethan and Hailey). Life seemed perfect until they received the news that she had stage 4 inflammatory breast cancer. She fought for two years but sadly passed on November 17th, 2014, before Thanksgiving.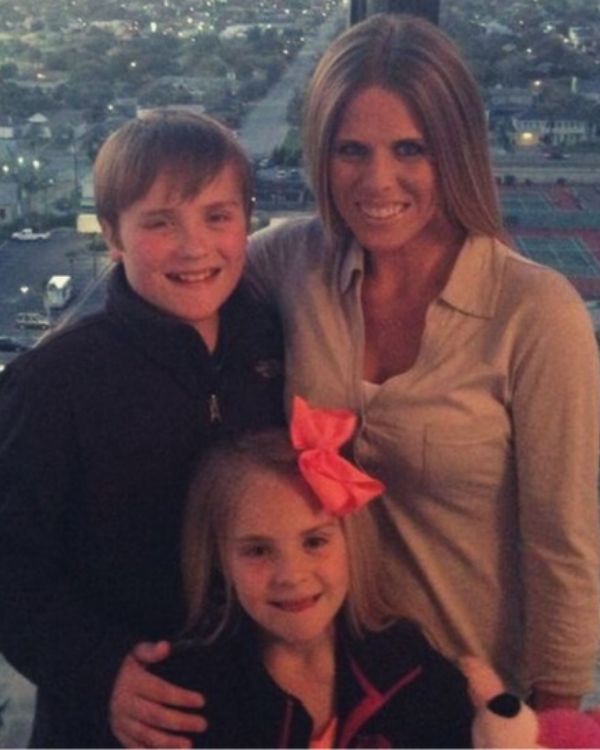 Daron mustered enough strength to preach and sing at her funeral as she requested, but he would spend his nights hoping and praying that he would wake up the following day and find it was all a bad dream. Despite his prayers, he woke each morning to his dreaded new reality, often unable to get out of bed.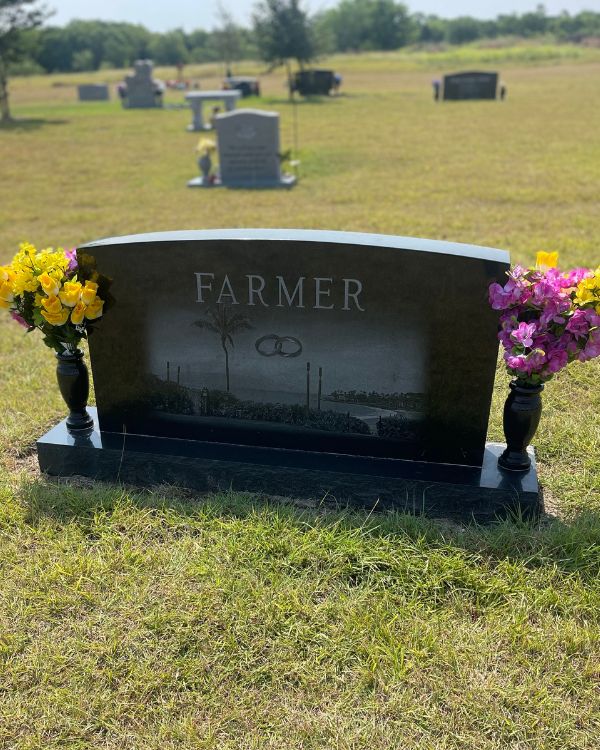 While mourning himself and walking with the kids through their deep sadness, he was also cooking meals, doing laundry, and all of the other things Ashley used to do. Christmas was her favorite time of year, and it was quickly approaching. She loved going all out with decorations and shopped year-round for gifts, as this was one way she showed love through gift-giving. Daron didn't know how to shop for Christmas or even what to buy for the kids.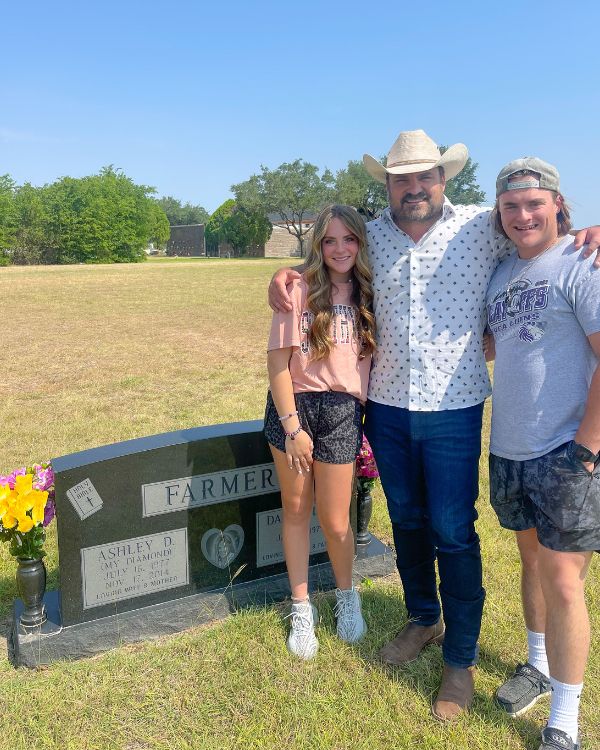 While bombarded with family memories, receiving Christmas cards from other happy families, and unending Hallmark movies – that was one of the most challenging holiday seasons Daron, Ethan and Hailey would ever go through. Ashley's absence that year was an unbearable weight for them all. As Daron experienced, going through the holidays after the death of a spouse can be extremely challenging.  
Holidays After Divorce
While Daron experienced the loss of a spouse through death, I also experienced a loss through a divorce. When my ex-husband and I divorced, I found it hard to go through the holidays alone. I longed for a spouse to share dinner with, shop for, snuggle up next to and watch movies with. It added another difficulty: my ex-spouse had started to move on and build a new life with someone else while I was still alone. I'm so sorry for those who are also experiencing this pain.
I remember the most challenging part of the holidays after the divorce was opening Christmas cards. That might sound silly, but seeing all of the happy families reminded me of the broken dream of having a family of my own that was now lost. Seeing the images of those happy families was like adding salt to my wounds. After that first Christmas of being single, I decided to wait to open Christmas cards until after the holidays because it helped keep the sadness away.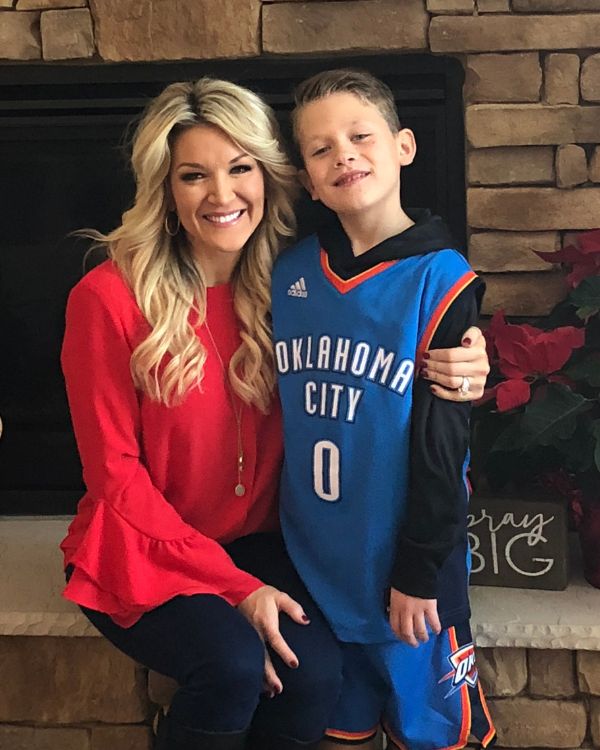 And don't even get me started on the pain of splitting time with my son after the divorce. Most parents agree to some 50/50 parenting plan these days, so dealing with Thanksgiving and Christmas while your kids are away is another challenge. Sharing parenting time is very difficult during the holidays after divorce.
If you can relate to going through the holidays after a divorce or the death of a spouse, please believe me when I say there are brighter days ahead. God promises to comfort those mourning and that He has a better future planned for you. Somehow though, we have to figure out how to get through the current pain and challenges we are experiencing. I'd love to share some ways of coping and healing that helped us in our most challenging times. 
Ways to Help with Grief and Loss During the Holidays
Remind yourself that God does not change. This is the promise that got Daron through his most challenging times.
Pray and read scripture. Having a relationship with Jesus is essential for healing and recovering from losing a loved one. 
Accept and express your feelings – whatever they are. Write them down if you need to. I still write a daily letter to God telling Him how I feel. This is a great way to identify how you feel, so you can best deal with where you are in that moment and allow God to minister to you there. 
Don't isolate yourself. Maybe it's just one or two people that you can muster the strength to reach out to, but allow people to be there for you in this time of pain. If you have no one, seek friends at a local church or online community. 
Don't overdo it, and take the pressure off. Remove all expectations of what you "should do" during the holidays. Take a break. Say no if you need to. Say yes to what feels peaceful, and politely decline anything you don't feel ready for. Focus on doing what is suitable for you and your immediate family.
Make self-care a priority. Make time for yourself and REST. Get plenty of sleep, do things that make you happy, and schedule time to take care of yourself. 
Be kind to yourself. Give yourself a gift. Sometimes it's hard to splurge on ourselves or do anything for ourselves. What would you do for someone you love walking through a similar situation? At least show yourself that same kindness. 
Do something for others. Giving to others automatically takes the focus away from us and what we may be missing and directs that energy and attention to others. 
Move a little. Put time for physical activity on your calendar. Do what works for you. Take a walk, enjoy nature, lift weights, participate in a fitness class, or do at-home workout videos. Although it may be challenging to start, you will feel so much better once you incorporate movement into your days. 
Find ways to remember your loved ones. Talk about your lost loved one; don't be afraid to say their name. 
Make new traditions, and keep some old. Keep what works and change what doesn't. Talk with your immediate family and see what you would like to keep that brings joy and what you would like to retire and replace with new traditions. 
Change your scenery. Explore new ways to celebrate the holidays this year. Maybe taking a trip alone or with close friends and family will help bring a little added joy and make new memories.
If you have had to go through the holidays after the death of a spouse or divorce, I want you to know that I'm truly sorry. I also want to encourage you that you're not alone in dealing with grief and loss during the holidays.  If you want to read more about us, please read Our Love Story here. I hope our stories and some of the ways we shared today help you overcome the grief and loss that can come with these experiences, especially during the holidays.
If you have a story, we would love to hear from you, or if this post has encouraged you, please let us know by leaving a comment or following us on social media @ourfarmerhouse.  Also, if you know of someone going through a similar situation, please share this post.
XO,