Hey, Y'all! I'm excited to share some moments of our love story along with a few pictures and our wedding and the words to the song "God Gave You to Me," an original song that Daron wrote and recorded for me as a wedding gift.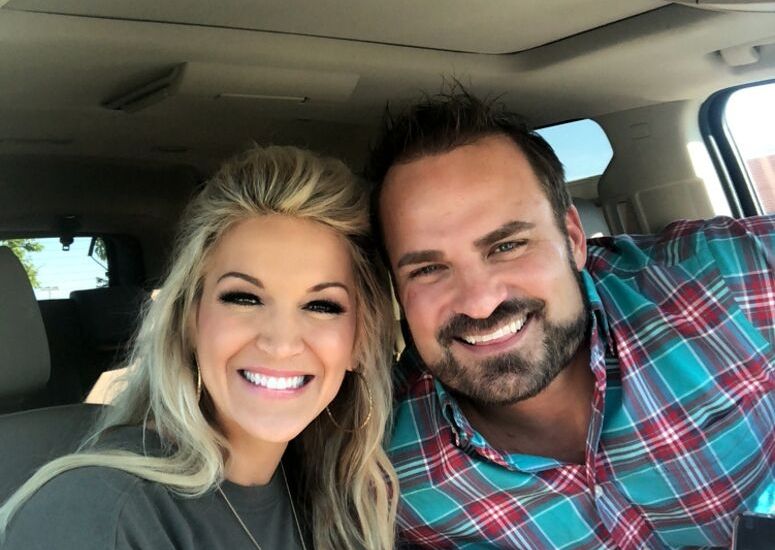 Praying for My Husband
I was single for six years after my divorce. During this time, I can remember praying that God would send me a man after God's own heart (I wrote these exact words on the pages of my tear-stained prayer journal over and over again). I prayed for a husband who would pray for Easton and me and be our home's spiritual leader. 
When God sent Daron, he answered all of my prayers and more. Daron has a heart of worship and a passion for helping others come to know Christ, unlike anyone else that I've ever met. He honestly loves people, right where they are, without judgment, and deeply loves his family. What's best is that he loves me so deeply. Daron loves with a love that I'm convinced only comes from knowing and loving God as he does.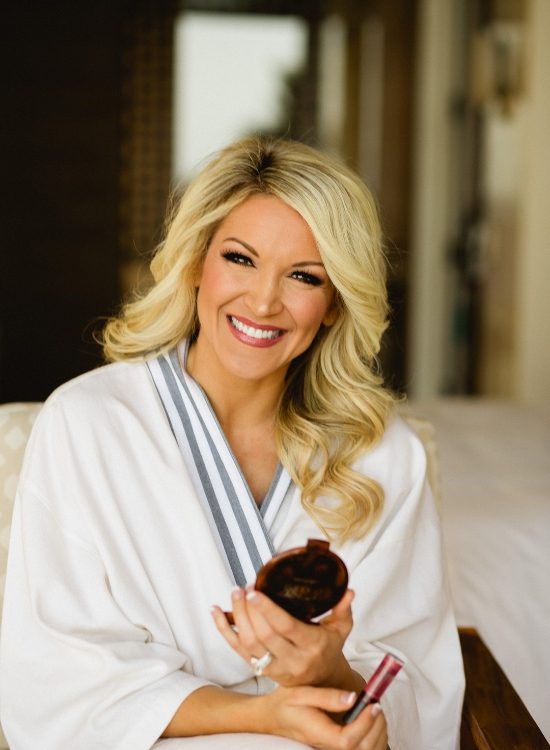 Our Love Story
Like a beautiful flower that blooms up in the Springtime, our love story blossomed out of a seed of friendship that found roots in our strong faith in God. My previous church Pastor introduced us, and I can still remember the first time that Daron asked to call me, and he requested that I FaceTime him. I was like, what? FaceTime? Until that point in my life, I only used FaceTime to speak to my 6-year-old son when I was away for business. I can remember thinking, how do I FaceTime another adult? I also knew that if I was going to go through with this call that I would have to be sitting by a window to get good lighting, haha?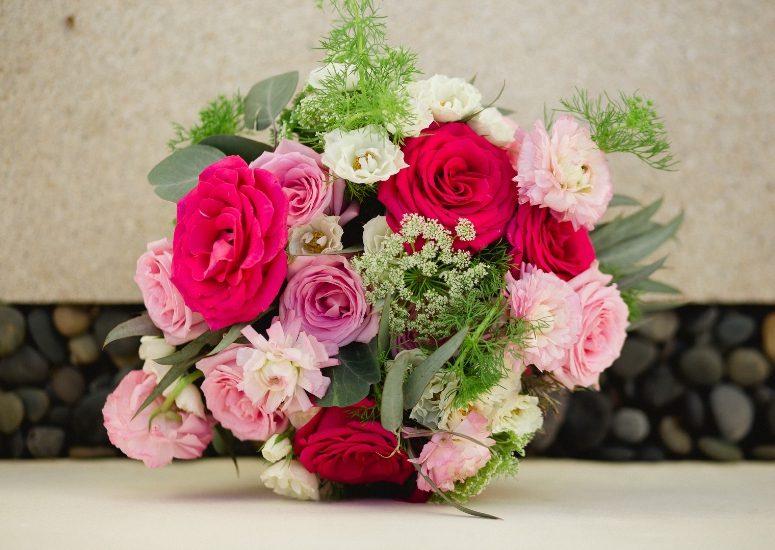 If you know Daron, you know that he has a persistence gift, and because of this, we had our first FaceTime call. The call was straightforward as we talked about our faith, our kids, our families, our dreams, and our losses. I've learned that it's always easier to talk to someone when you find things that you share in common. Daron and I quickly realized that we have a lot in common, from our love of God and prayer to talking about leadership and business to traveling and working out, and oh, I can't forget about our passion for golf.  But, probably, the most common ground we shared is that we both knew and know what it's like to have experienced brokenness. 
You see, both Daron and I have walked through arduous trials and seasons in our lives. Together, we've experienced the heartbreak of divorce, the agony of losing a spouse to cancer, the crushing feelings of being betrayed by those closest to you, the trying times of raising children as single parents, and the hurting tears that come with the loss of dreams unfulfilled. We both have walked through the kinds of pain and trials that should have wholly broken us, but it was our faith in God that sustained us and kept us going, even on the days when all we could say were the words, "But I'm still here."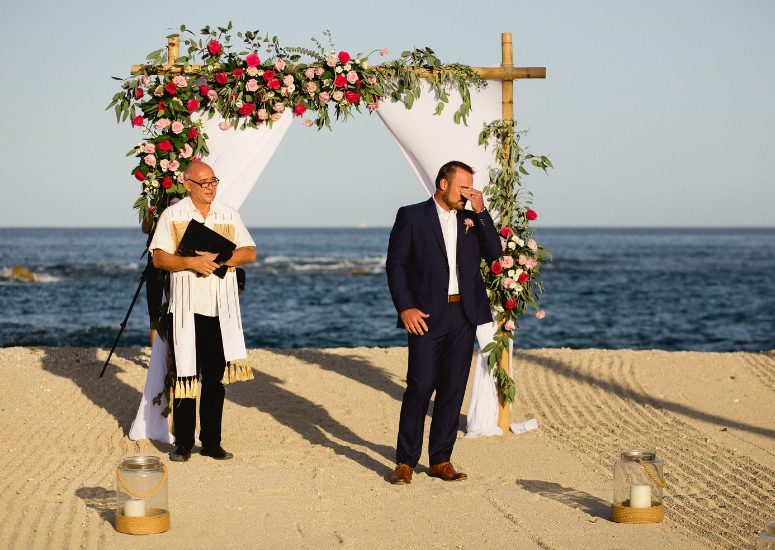 During the first several weeks of our every day, long-distance FaceTime calls from Texas to Kentucky, our friendship grew stronger, and it was during this time, I can remember Daron asking if I would go on a three day fast with him. Until this point in my dating life and previous married life, I had never gone on a fast of any kind with a friend, boyfriend, or husband. Daron had suggested that we go on a three day fast (giving up solid foods and committing to prayer), with the goal of the fast being that we both surrender our friendship to God and entrust Him to give us direction. 
While I was still reserved about having anything more than just a friendship with Daron, I knew that he wanted more, and I was desperate for God's will for my life, so I agreed to go on the three day fast. For three days, we gave up solid foods and committed to praying and seeking God's direction for our relationship, and I can honestly say that it was life-changing for me and the turning point in our friendship. After this time of fasting, I believe that God allowed me to see Daron's Heart as my future husband and spiritual leader. God began revealing to me what could happen if I opened up my heart to allow Daron to be more than just a close friend. I also believe that God began to expose the fears and anxieties that I had struggled with during my single time. These fears stopped me from opening myself up to others and prevented me from receiving love from others. All because of the hurt and pain that I experienced in past relationships. 
To celebrate the end of our three-day fast, Daron asked me to join him for a leadership conference in Dallas, Texas, and I agreed. I can remember that weekend like it was yesterday! We had the best time together, laughing, praying, and worshiping, soaking in excellent teaching, golfing, and we had conversations that seemed never to end. There was no question in our hearts as we left Dallas that Sunday that we were falling in love. Once we got back home, we started to talk about our future together. We both had dreams to be best friends, doing life for Jesus while loving our families, and having as much fun as possible together.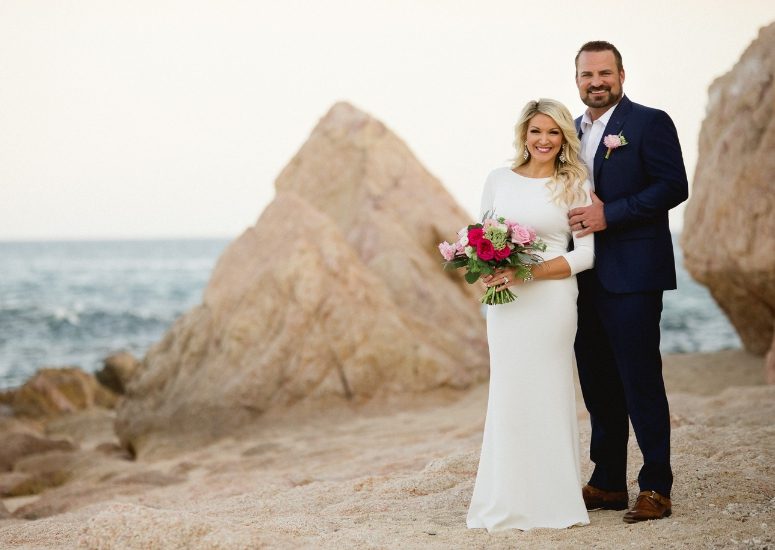 Then it happened, a few months later, once we had met each other's children and we both had peace in our hearts, Daron proposed. I was outside on the back porch, taking in the gorgeous Texas sunshine and drinking my coffee, when Daron surprised me; he got down on one knee and slipped the most beautiful ring on my finger, and asked if I would spend my life being his best friend and grow old with him. Of course, you already know I said Yes! We celebrated with tears of happiness and thankfulness to God for bringing us together. 
We both knew that we didn't want to wait to plan a big and possibly expensive wedding, so Daron and I decided to elope, just the two of us. We found a beautiful resort in Cabo San Lucas, and over email, I planned everything from the ceremony to the music to the flowers, and yes, I'm still in shock that everything turned out so perfect!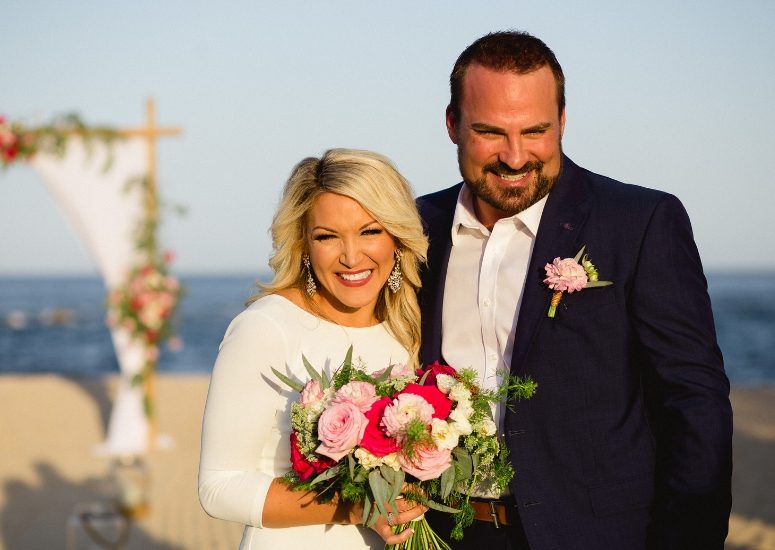 For the ceremony, we decided to write our vows, and as a gift (probably one of the best gifts that I've ever received), Daron wrote and recorded a song for me that he sang. While we didn't know anyone at the resort we were staying at, our beautiful ceremony on the beach drew some fellow onlookers. After Daron's song played, there wasn't a dry eye on the beach or Facebook Live where our family watched. The evening was a night we both will never forget.
Initially, Daron wrote the song as a gift to me to remember our love story but little did we know that the words of that song, which center around "Trusting God as He leads us by Faith," would become the anthem of our lives as a married couple and as a family. Shortly after we said "I Do," we both began to pray that God would teach us to surrender not only our hearts to each other but that God would teach us to completely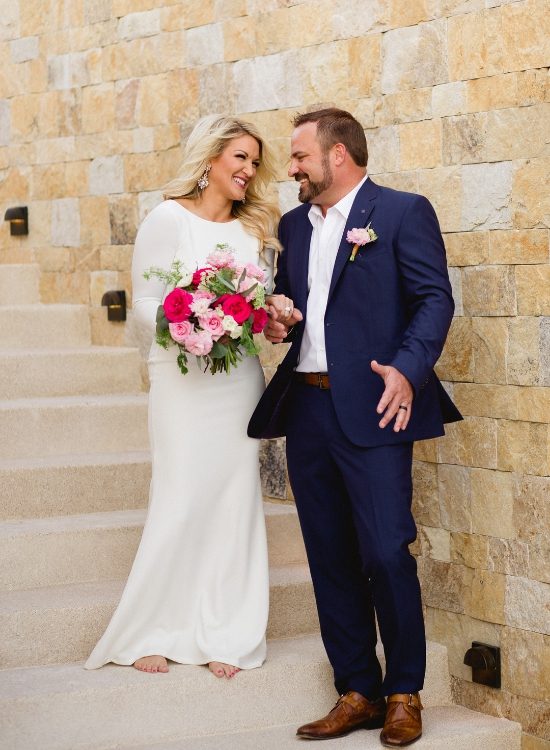 It's been a few years since we said that prayer, and I can honestly say that His plan looks completely different than anything I could have imagined. We moved to a new house in a city more than 500 miles away, left schools, and said goodbye to friends and family. We started a ministry to plant and transition to a local church. We were with my mom as she walked out of a season of cancer and have dealt with the everyday struggles of a new blended family.
These past few years have had many emotional highs and lows that we never expected or planned. Thankfully, we have each other and our faith in God's perfect plan for us.  We find encouragement in the words of the song that Daron wrote and sang to me on our wedding day.
Daron's Wedding Song:
God gave you to me. 
Two hearts beating as one 
Our future can be complete now. 
Each day we walk in victory. 
Take me by the hand. 
And He'll lead us by faith. 
We may not understand 
But he has a perfect plan. 
God knows what's best for us. 
And he can do all things.
He can do all things.
His plan is perfect. 
His grace is amazing. 
Baby, I'm surrendering my all. 
I'll love you, faithfully. 
I'll honor and adore you. 
With you by my side 
Love is an open door.
Take me by my hand. 
And he'll lead us by faith. 
We may not understand 
But he has a perfect plan. 
God knows what's best for us. 
And he can do all things.
God knows what's best for us. 
And he can do all things. 
Encouragement to Those Who Read Our Love Story:
Be encouraged that God has a perfect plan for you and your life. I love the words of my favorite scripture.
 "For I know the plans that I have for you, This message is from the Lord. "I have good plans for you. I don't plan to hurt you. I plan to give you hope and a promising future. Jeremiah 29:11 
Encouragement to Single Friends: 
Keep praying and trusting that God has a plan for your future and He knows who you need as your husband. Committing to marriage is one of the most important decisions you will ever make. When you trust God to be your matchmaker, he will direct your steps to meet a man of God that will be a spiritual leader, a prayer partner, a right provider, and an encourager. Be intentional about praying for your future husband as often as possible and have fun enjoying life while you wait on God's perfect timing. 
Encouragement to Friends that Have Gone Through Divorce or Loss:
 Trust God with the broken pieces of your heart and let Him do a work in you that leads to healing and peace. Surround yourself with encouraging friends and family and stay away from anyone trying to judge you or make you feel less than because of the pain you have experienced. Ask God to let you forgive anyone that has hurt you, including forgiving yourself and maybe even forgiving God if you're in a place of blaming Him for something that has happened in the past. Forgiveness will set you free and allow you to move forward towards the promises that God has for you. 
Encouragement to Married Friends: 
Thank God every day for the gift of marriage and your relationship. Ask God to help you be the best husband or wife; you can be and pray for your marriage every day. If your marriage or relationship is in a hard place, keep praying, and trust God as I believe that God can bring healing and restoration when both people are willing to surrender to His plan. 
XOXO,