Daron has been building a lot of homes lately and we are so grateful!  One of my duties since I've been helping with Farmer Contracting is to pick out Housewarming Gifts for the new homeowners.  It can be a bit daunting to find something on the spot, so I thought I'd put together my Housewarming Gift Guide of items I typically buy.  From cheese boards to candles, I've got you covered with a wide variety of prices and ideas!
Indoor S'mores Fire Pit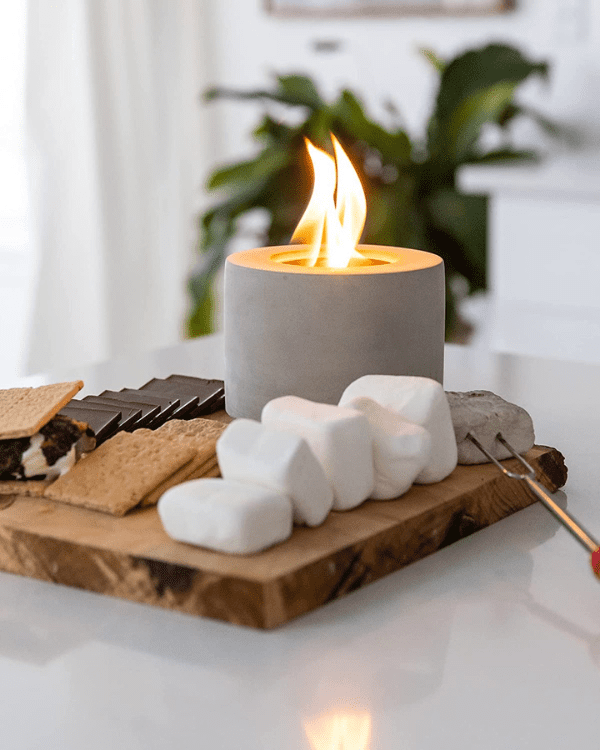 This Indoor S'mores Fire Pit is so cute for a family with younger children.  It doesn't need any type of plug and is fueled by rubbing alcohol, which can be purchased at any corner store.  I like to pair it with a charcuterie board, metal skewers, and s'more ingredients to complete the gift.
Housewarming Gift Guide: New Address Postcards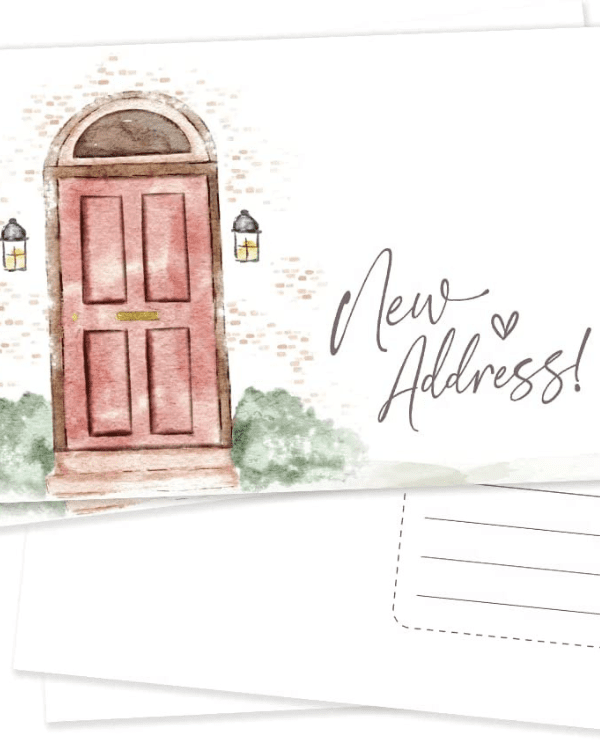 These New Address Postcards are so charming.  What better way to welcome a family into their new home than by giving them an excuse to send out moving announcements!  These postcards come in a pack of 50 and for less than $15 they make an excellent and thoughtful gift.  There are tons of different designs to choose from, but these are my fave!
Indoor/Outdoor Welcome Mat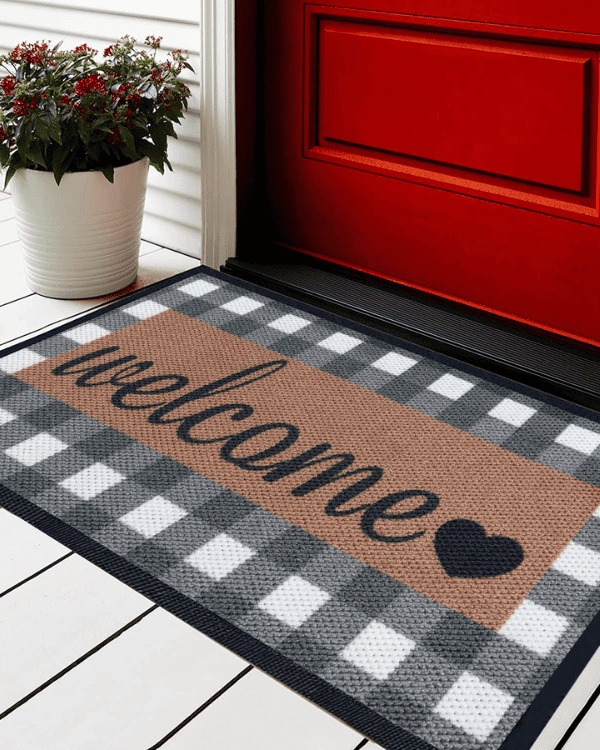 Because Daron is building a lot of custom farmhouses and barndominiums, we love a good welcome mat that fits the theme!  Black and white are almost always a safe bet.  This mat can also be utilized inside or out, giving the new homeowner options of where they'd like to put it.
Housewarming Gift Guide: Customizable Zip-Code Pillow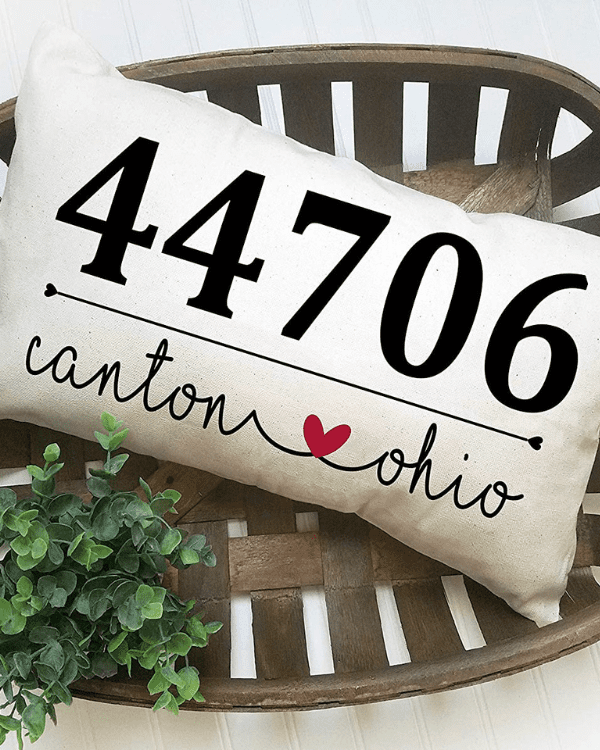 Another Farmer favorite!  This customizable zip-code pillow is made of faux burlap and machine washable.  It's really well made and should match the decor of most homes.  With almost all 5-star reviews on Amazon, it's a great housewarming gift idea.
Travel Wine or Drink Tote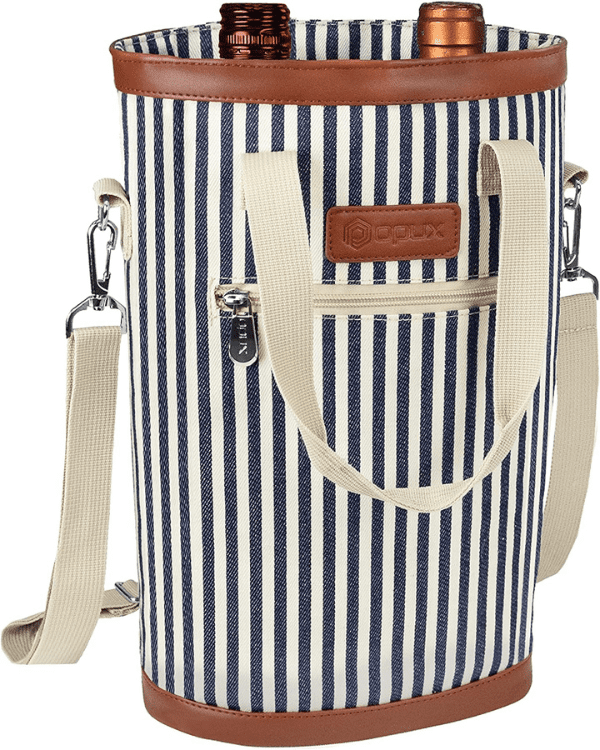 Next up in my housewarming gift guide is this Striped Wine or Drink Tote.  It's great for homeowners who are fans of wine, sparkling water or grape juice!  I personally love that it's lined so you can add ice to keep drinks chilled while you're on the run.  It holds two bottles and looks luxe, but it's under $20!
Bird of Paradise House Plant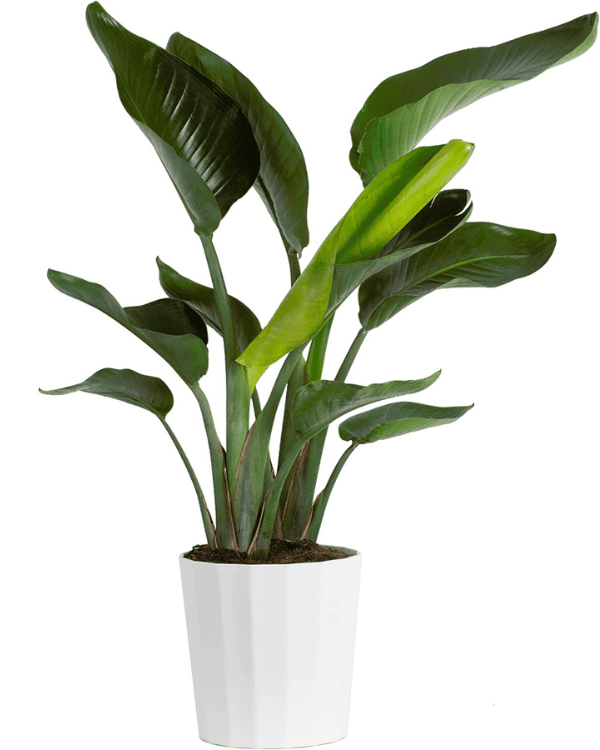 Some people really love house plants!  I mainly prefer faux plants as they're easier to keep alive (ha!) but you typically know a plant lover when you see one.  This Birds of Paradise Live House Plant is beautiful.  This one will grow 3-4 feet tall and adds a pop of greenery to any new home.  I also love the white pot as it should blend seamlessly with most decor.
Housewarming Gift Guide: Capri Blue Volcano Candle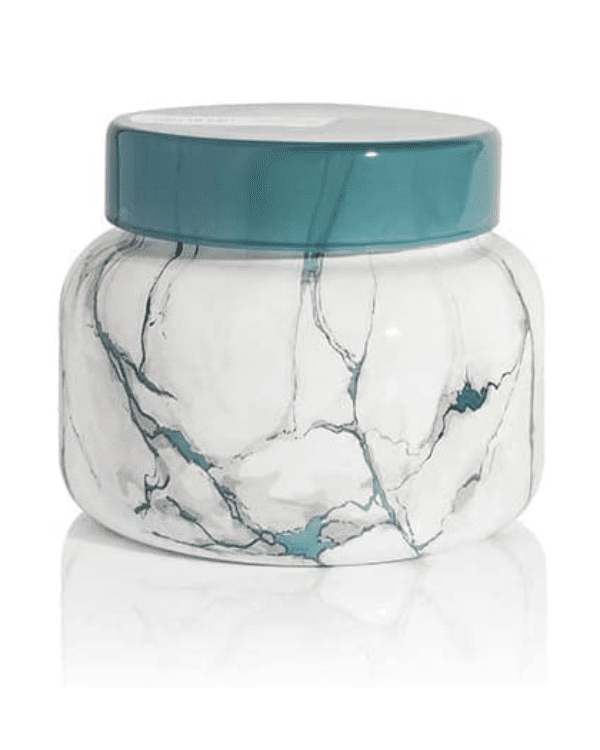 If you've followed me for a while, then you know this is hands down my favorite candle!  This Capri Blue Volcano Candle smells divine, and I always have one in my home.  While it comes in a variety of colors and designs, I typically choose this one for a housewarming gift.  Even if candles aren't the new homeowner's thing, I highly recommend you get one for yourself.
Gourmet Salts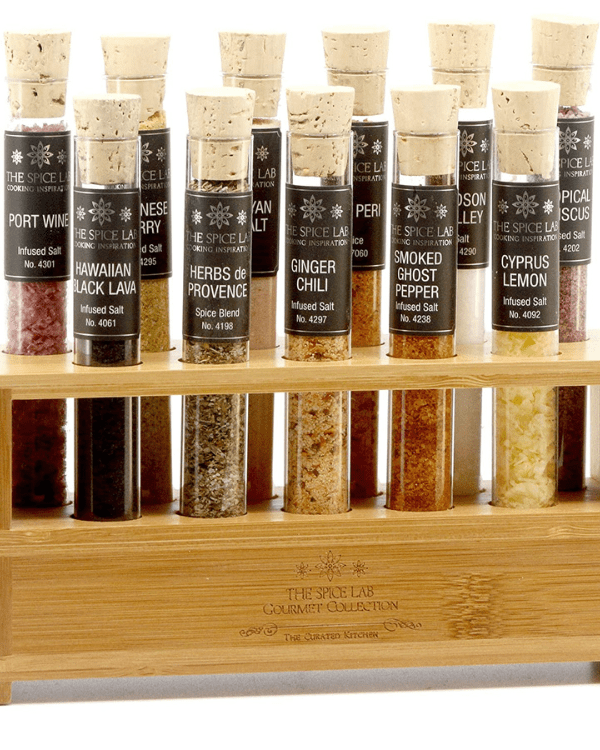 If the new homeowner in your life is a chef or loves to cook, this is a wonderful gift.  This Spice Lab Gourmet Salt Collection has 11 different kosher salts.  From Himalayan pink salt to more exotic blends like Japanese Curry, these are a great addition to anyone's kitchen.
New Home Mug Set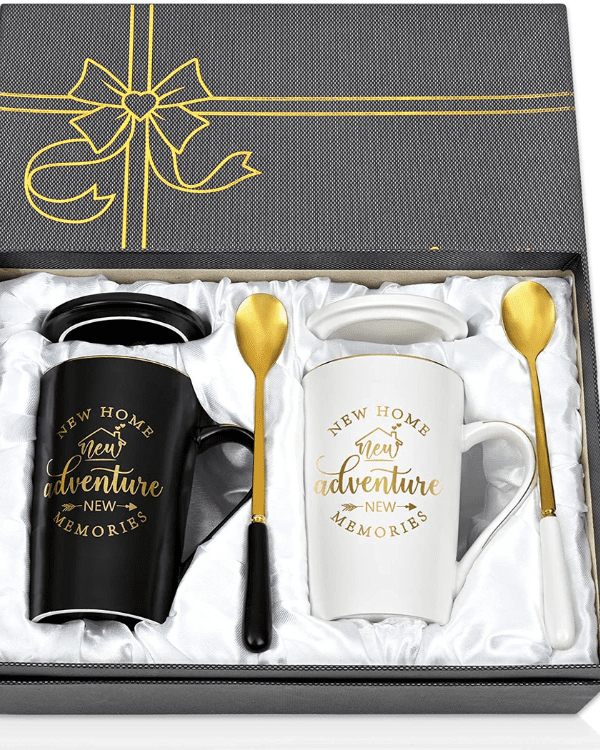 No housewarming gift guide would be complete without a set of mugs.  This New Home, New Adventures Set comes with beautiful spoons, lids, and a nice gift box.  It's perfect for the coffee loving homeowners in your life!  Not to mention, the black and white would also make a great wedding gift.
Housewarming Gift Guide: Cheese Board Set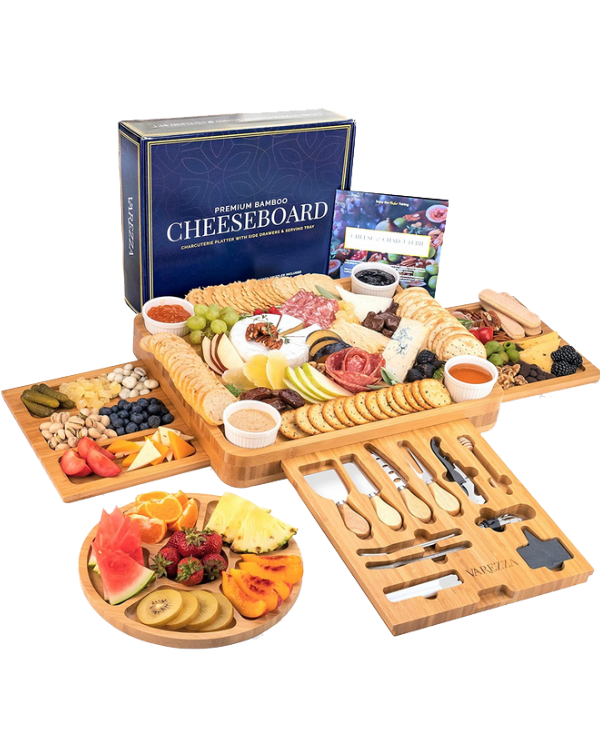 Every home (new or not) must have a Cheese Board Set!  This bamboo set comes with practically everything you'd need for housewarming party hors d'oeuvres.  With 23 charcuterie utensils, ceramic dishes and a cheese board book, all you need to do is bring the food!
Art Deco Champagne Glasses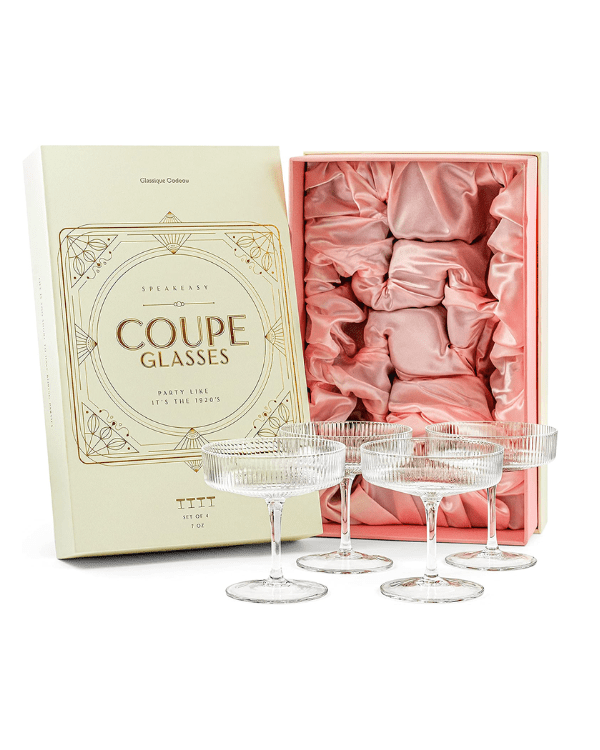 These Art Deco Inspired Champagne Glasses are stunning.  The cut and shape of the glasses as well as the gift box just scream high-end to me.  This is the perfect housewarming gift for people who love that Art Deco era and design.  The 1920's are back!
Chocolate Cookies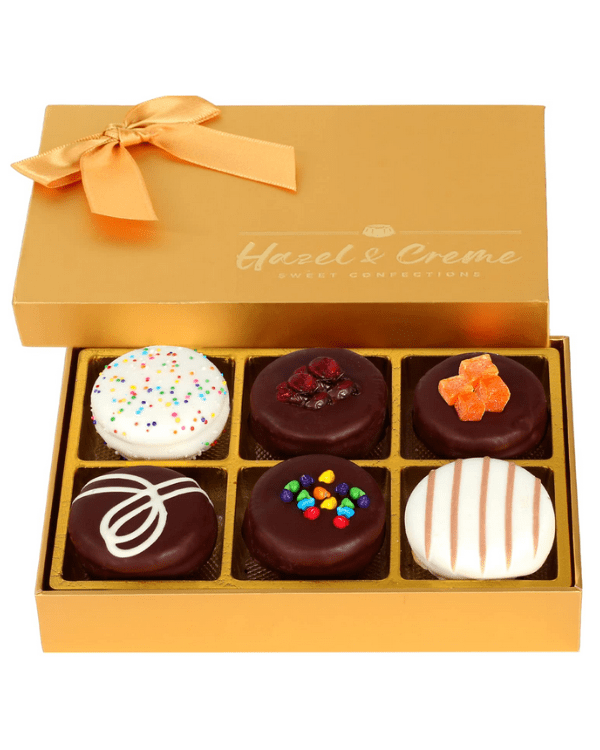 Beautiful packaging and a beautiful price (under $20!).  To me, you can never go wrong with the gift of Gourmet Chocolate Cookies.  The best part about these delicious treats is that they're created by another small business.  Daron and I love to support other small businesses whenever we can and a housewarming gift is a great way to do so.
While these are only 12 of my favorites, the rest of my Housewarming Gift Guide can be found at the link here.  What's the best housewarming gift you've ever received?  What's your favorite one to give?  I'd love to know in the comments!
XOXO,