When building our farmhouse, I knew that I wanted an open floor plan to create enough space in my kitchen for a double island. My kitchen area is the heart of our home as I love to cook and entertain. We also use it for family meetings and homework, so having room to spread out is ideal. A double island was on my dream list of must haves! Including my own, here are 11 Double Kitchen Island Ideas that I absolutely love.
Not only have I found that adding a second kitchen island increases additional workspace and serving space when you have guests over, but having the extra cabinetry has helped keep my kitchen much more organized. I also love the design aesthetics of having a double island in my kitchen as it serves as the focal point, adding dimension and depth to the space.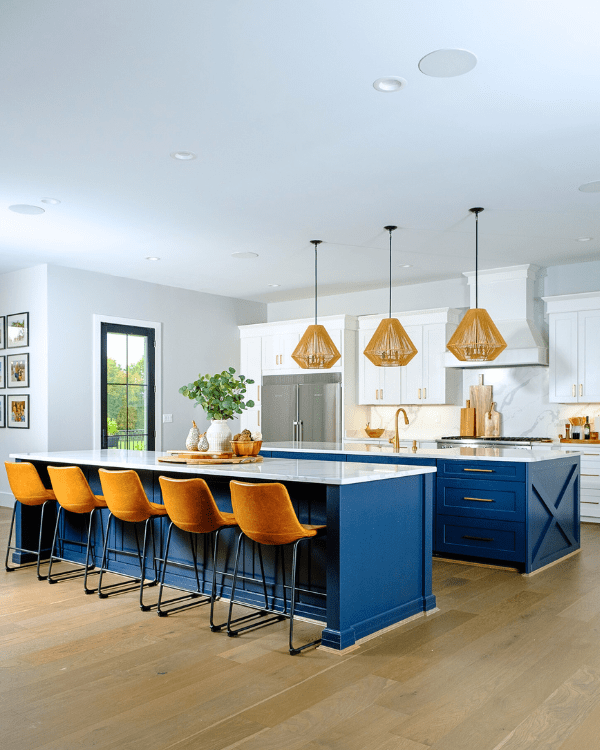 Image Source:  Our Farmer House
Here are a few of my favorite double island kitchen pictures that I pulled for inspiration when building the farmhouse.
Double Kitchen Island Ideas: Symmetry
I love the wide variety in all of these double kitchen islands. Some islands match exactly, while others are completely different from one another in color and shape. The first few below are great examples of symmetry and balance, which is something I appreciate very much in my own home.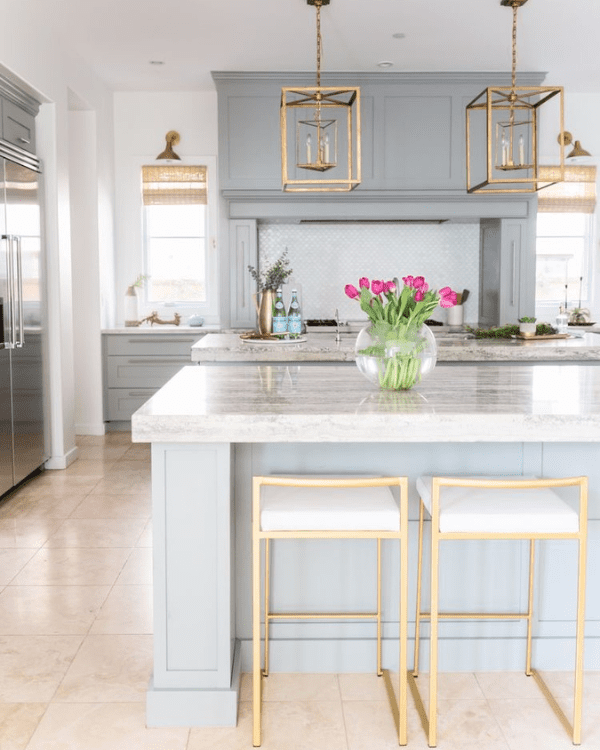 Image Source:  Pinterest
Source:  Decor Pad
Image Source:  Gerber Homes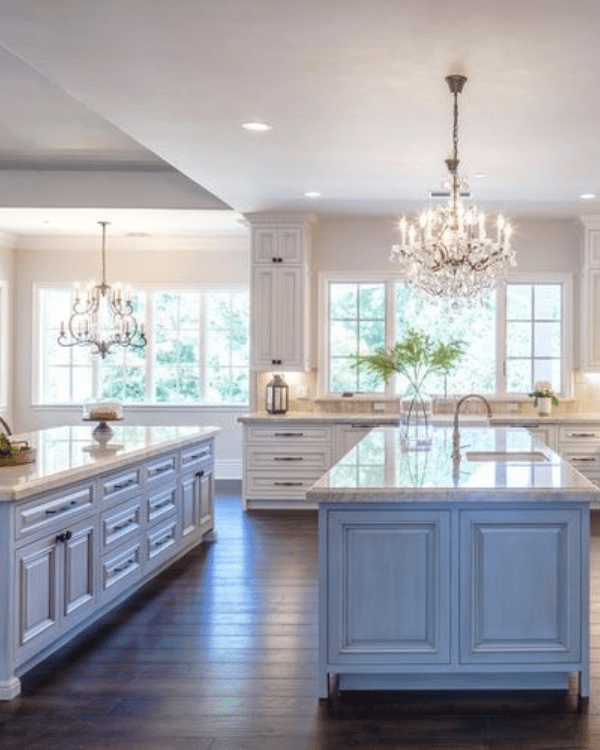 Image Source:  Houzz / Fautt Homes
White and Bright:
If you've followed along with me for a while now, you know that I love white and bright kitchens. I definitely used these double kitchen island ideas for inspiration. The accents of gold, the farmhouse touches – these have me written all over them!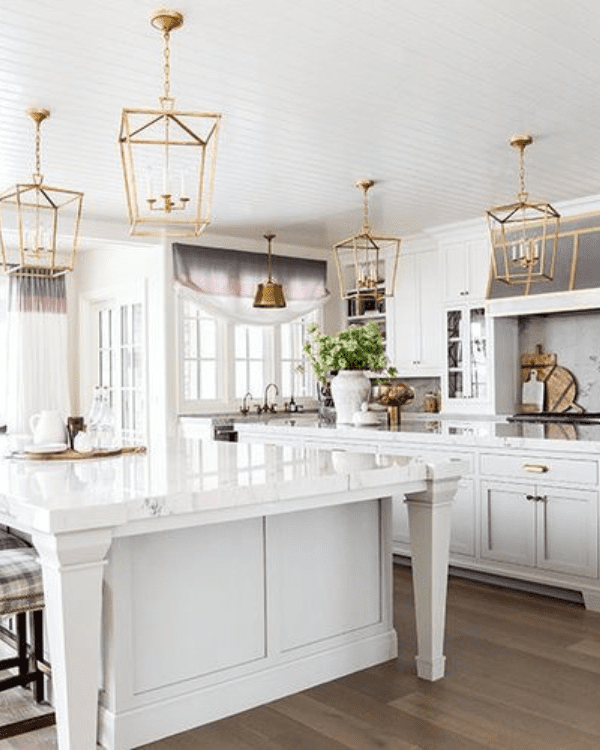 Image Source:  Curated Interior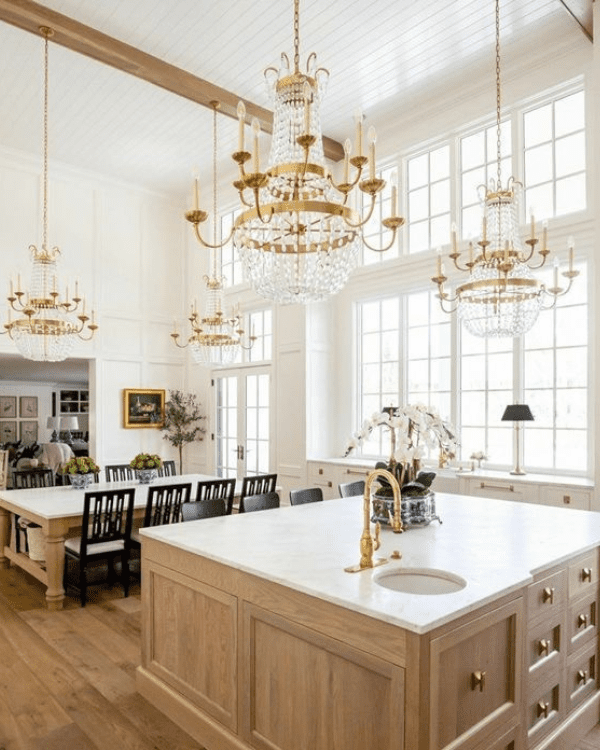 Source:  Petite Haus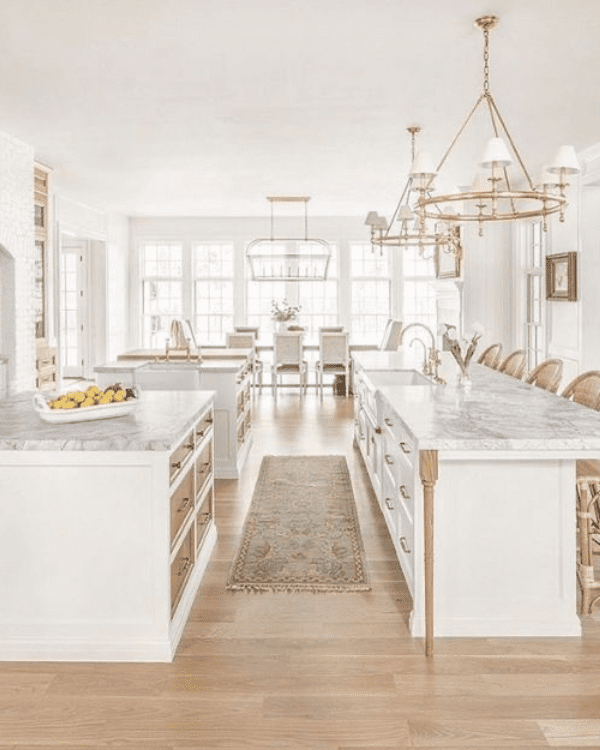 Image Source:  The Fox Group
Double Kitchen Island Ideas: Creative & Colorful
I find these double kitchen islands to be the most imaginative. With their different colors, countertops, cabinets and layouts, they seem super high end and special without compromising on functionality.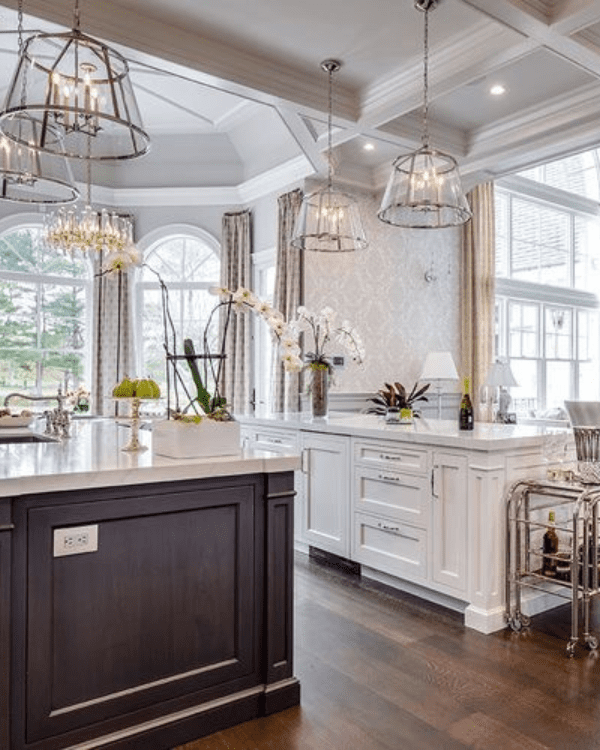 Image Source:  Kitchen Designs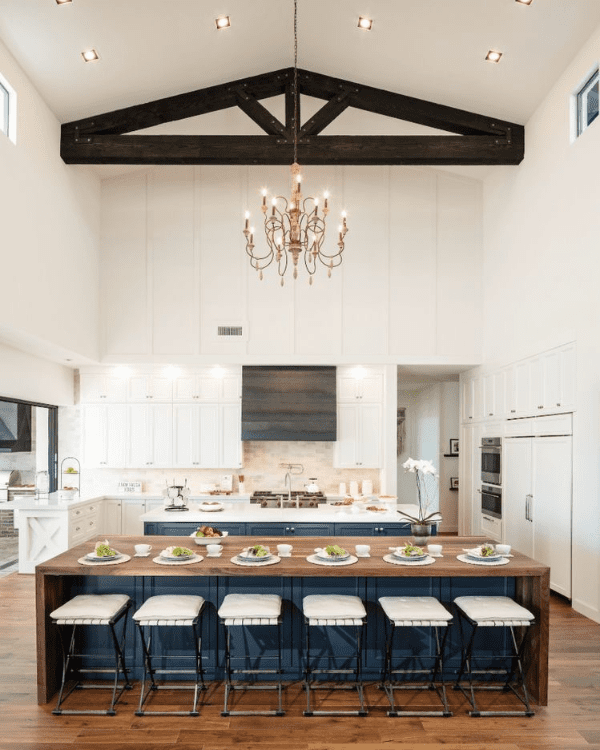 Source:  Toll Brothers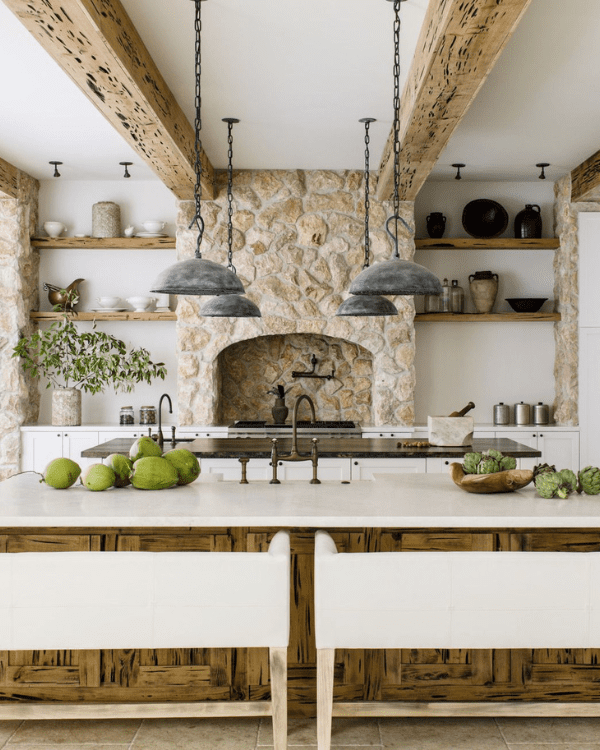 Image Source:  House Beauitiful
My Double Kitchen Island
You can definitely see where I pulled my inspiration from! To me, we found the right balance of symmetry, color, and creativity in our kitchen. I love how white and bright it is, but also the blues and warm tones we've pulled in. If you have the space and are considering a double island, I honestly don't think you'll regret it.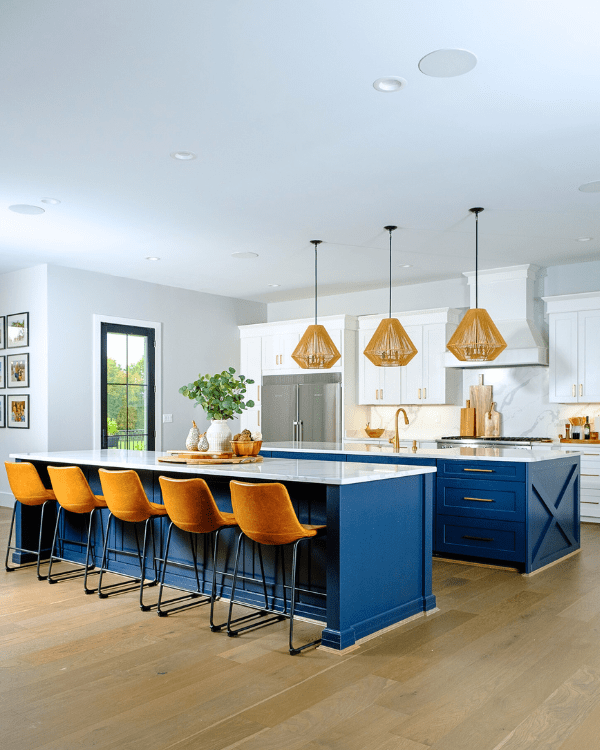 What Do You Think?
I'm so happy that Daron helped bring this double kitchen island dream to life in our home! What are your thoughts on double islands? Obviously the one nearest and dearest to my heart is my own. But, which one is your favorite?
XOXO,