Rotisserie chicken is one of my favorite time-savers in the kitchen. They're so versatile and easy to prep for use in almost any chicken recipe. Here are 9 of my favorite recipes for rotisserie chicken that will not only save you time, but also capture your taste buds with their delicious flavors. Whether you're in the mood for a hearty soup, a healthy salad, or a comforting skillet, these recipes showcase the incredible flexibility of rotisserie chicken as a key ingredient.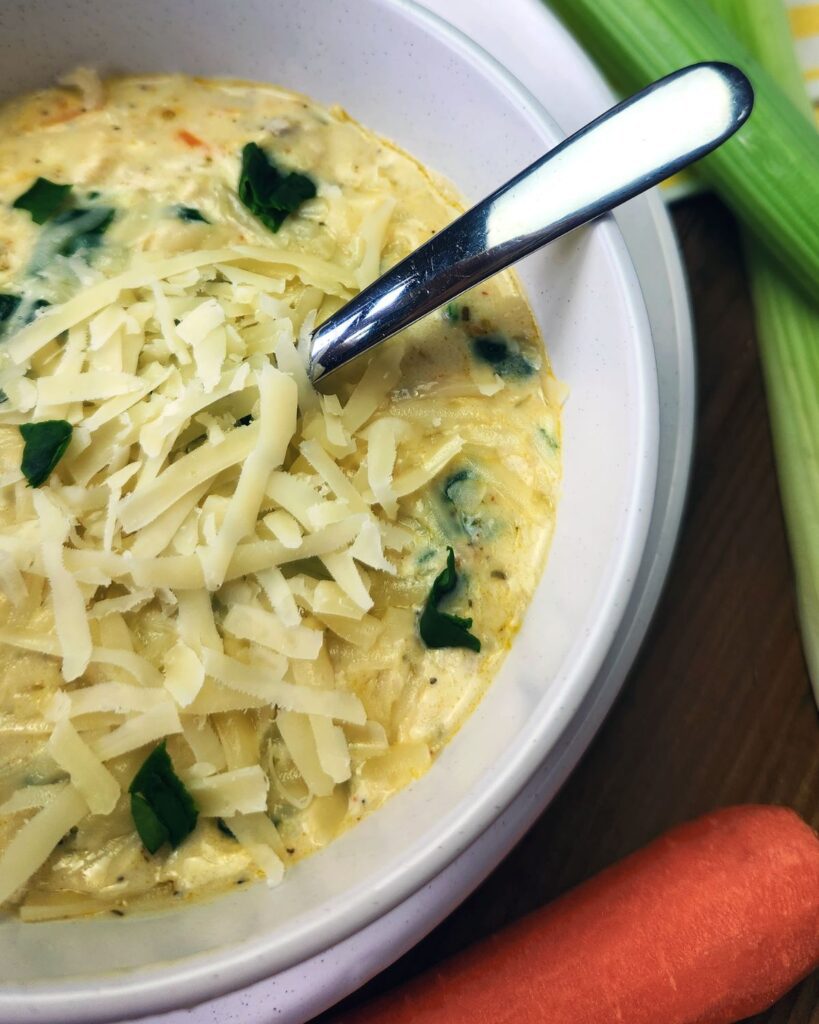 How to Prepare a Rotisserie Chicken for Use
Preparing a store bought rotisserie chicken for use in recipes is relatively simple. It comes as second nature for the most part, but here are easy step-by-step instructions:
Remove any trussing: Check if the rotisserie chicken has any twine or skewers holding it together. If so, carefully cut or remove them and set them aside.
Let it rest (optional): If the chicken is still warm, allow the chicken to rest for a few minutes. This will help redistribute the juices throughout the meat, keeping it juicier.
Separate the meat from the bones: Hold the chicken firmly with one hand and use your fingers or a fork to gently pull the meat away from the bones. Repeat this until the chicken is bare.
Slice or shred the meat: Depending on your recipe or personal preference, you can slice the meat into thin slices or chunks, or shred it into smaller pieces.
Serve or store: Your rotisserie chicken meat is now ready to be used in your favorite recipes or served as a delicious meal. If you don't plan to use it immediately, store any leftover meat in an airtight container in the refrigerator for later use.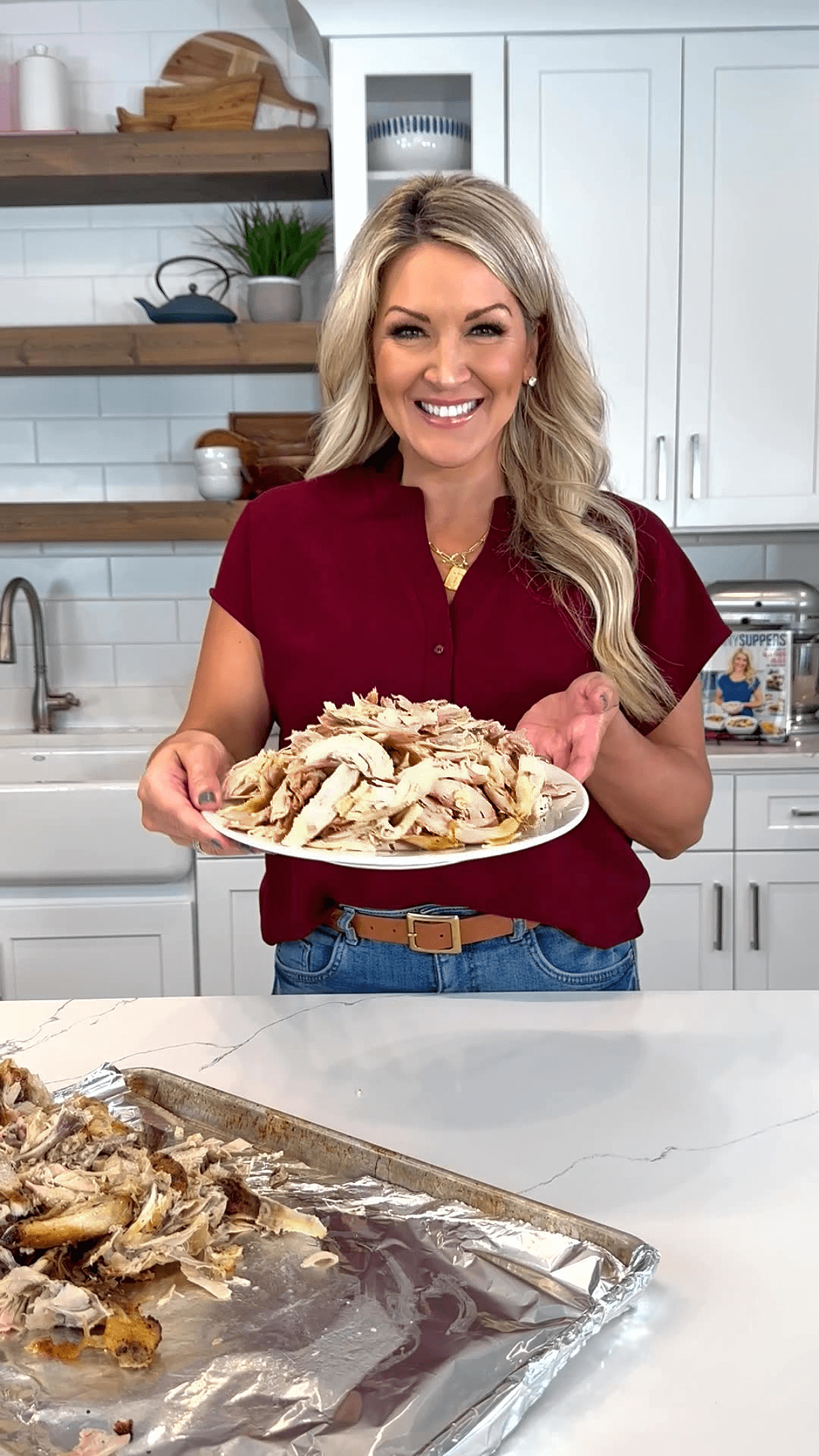 Recipes for Rotisserie Chicken
The possibilities are endless when it comes to using rotisserie chicken. It's a convenient and time-saving ingredient that can add protein and flavor to a wide range of dishes. Here are my favorite 9 recipes for rotisserie chickens:
One Skillet White Chicken Chili Bake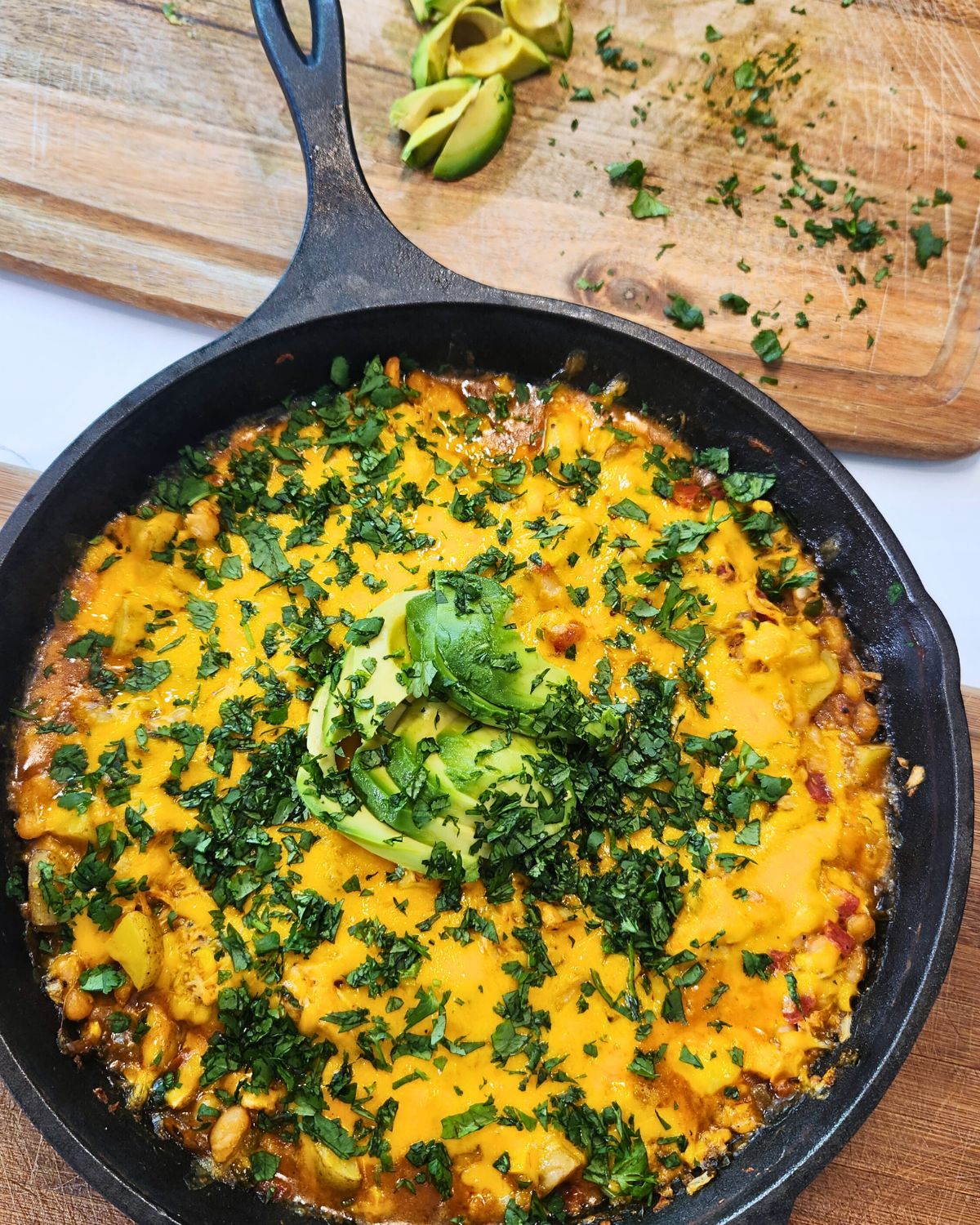 This One Skillet White Chicken Chili Bake comes together in no time at all. And the best part? It's a one-dish meal using just a cast-iron skillet! Everything is added to the skillet on the stove top and then popped into the oven to finish.
Healthy Chicken salad with grapes & pecans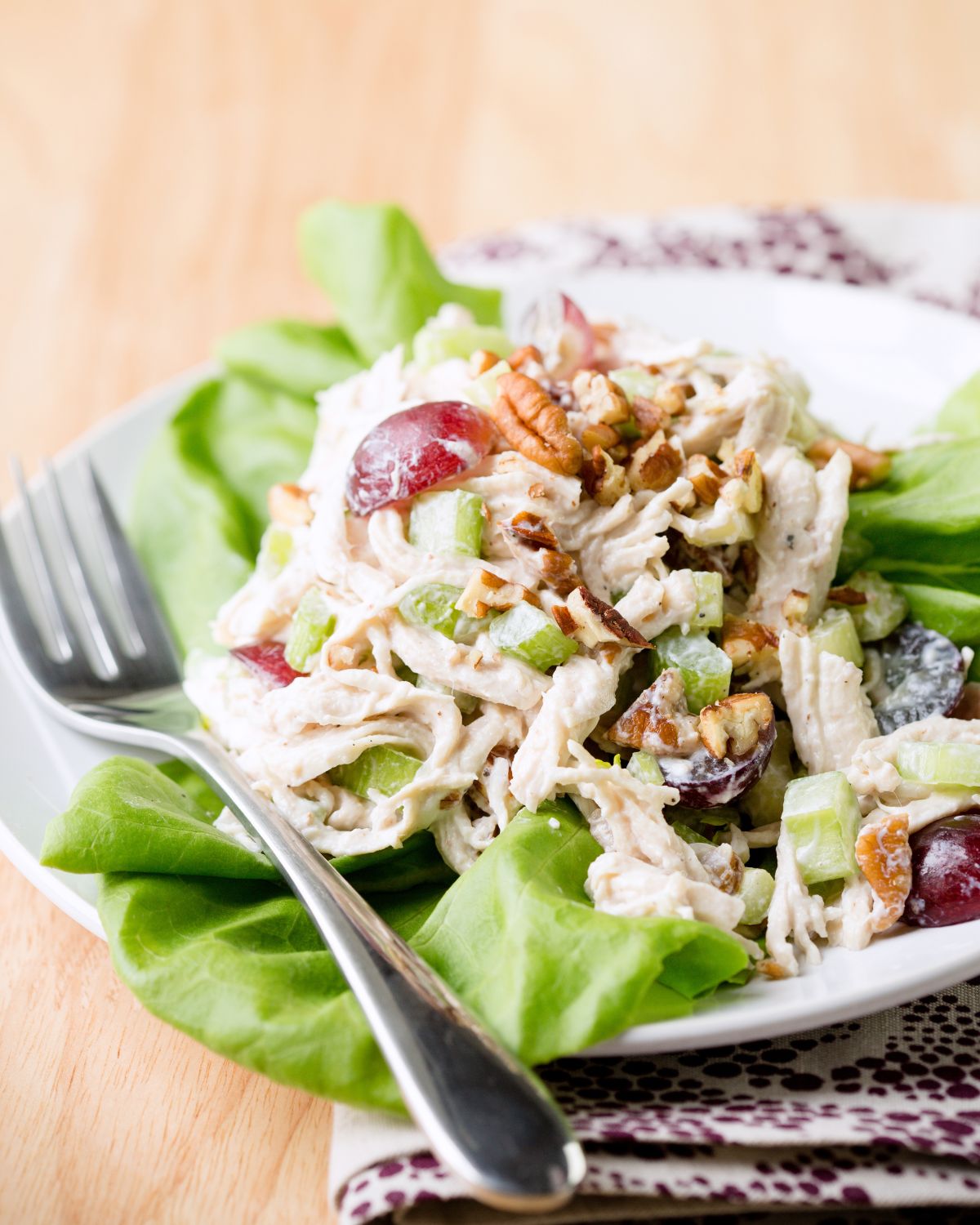 I created this Healthy Chicken Salad with Grapes and Pecans for the days I wanted to feel really good about my lunch. This dish has tons of flavors and textures all at the same time. I use red seedless grapes, raw pecans, and Greek yogurt, and it makes the most delicious chicken salad ever! And, by using a rotisserie chicken, this meal comes together in about 10 minutes.
Chicken Gnocchi Soup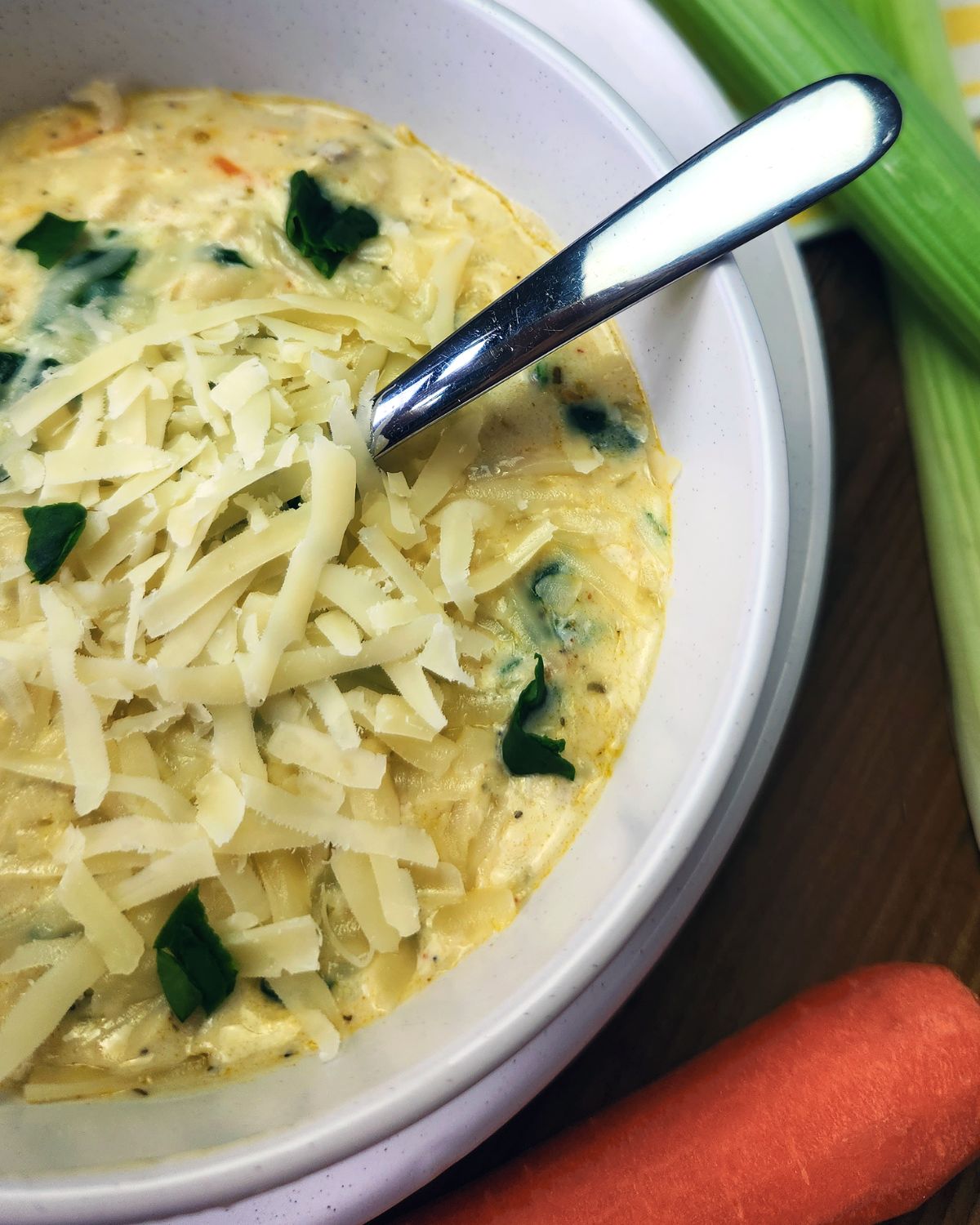 If you've ever had Olive Garden's Chicken Gnocchi Soup, then you are in for a treat with this recipe. My Easy Chicken Gnocchi Soup is the creamiest take on that famous and delicious restaurant classic. While you can make the chicken from scratch yourself, there's no reason to not take advantage of using a rotisserie chicken!
DIY Chipotle Chicken Bowl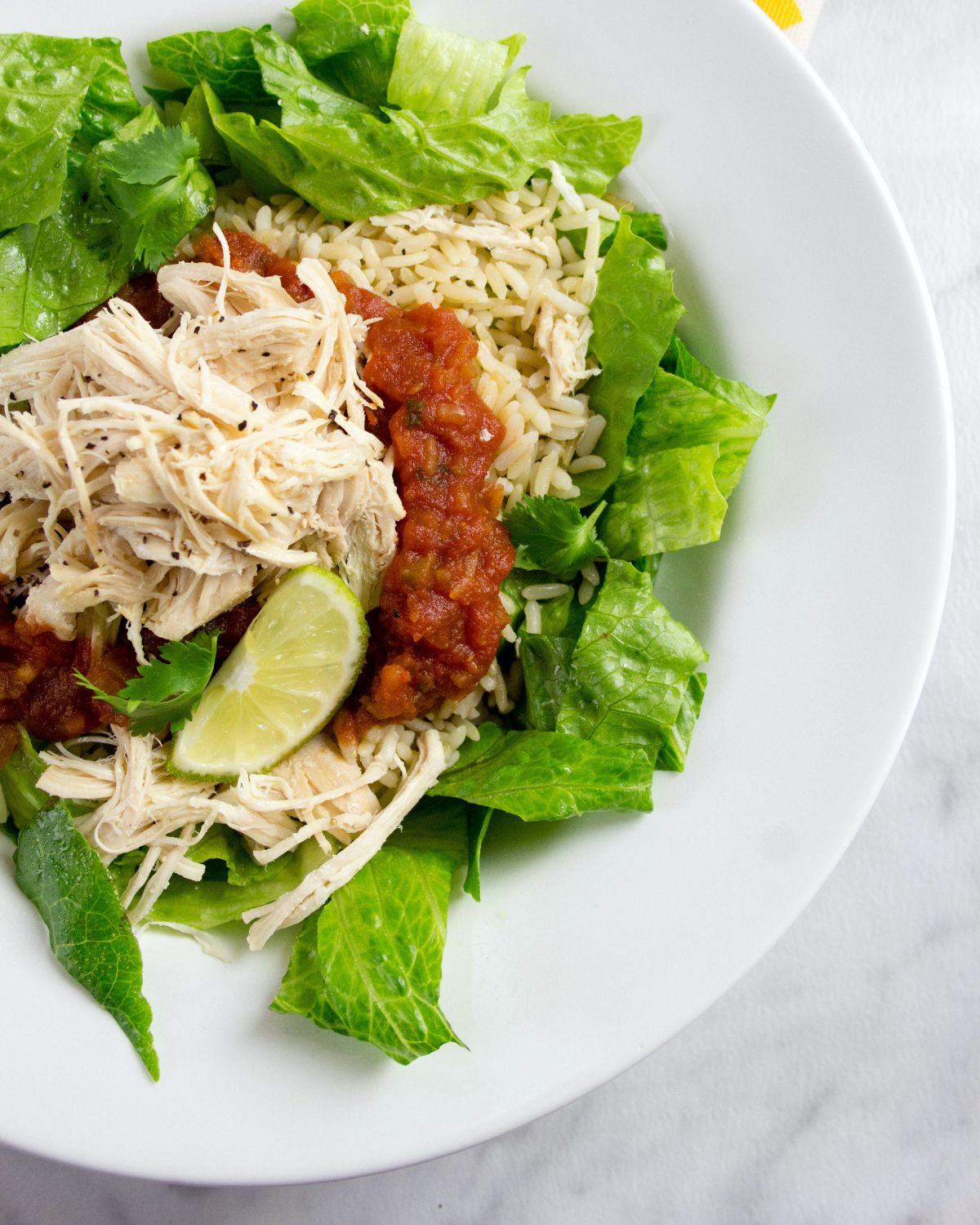 What if I told you it was simple to make a Chipotle burrito bowl right from your own kitchen? My DIY Chipotle Chicken Bowl tastes just like the original, and is a super healthy meal for the family. I shred a rotisserie chicken and layer it atop shredded romaine, brown rice, salsa, and fresh garnish of lime and cilantro. It all comes together to create a protein-packed meal that you won't regret.
Sour Cream Chicken Enchiladas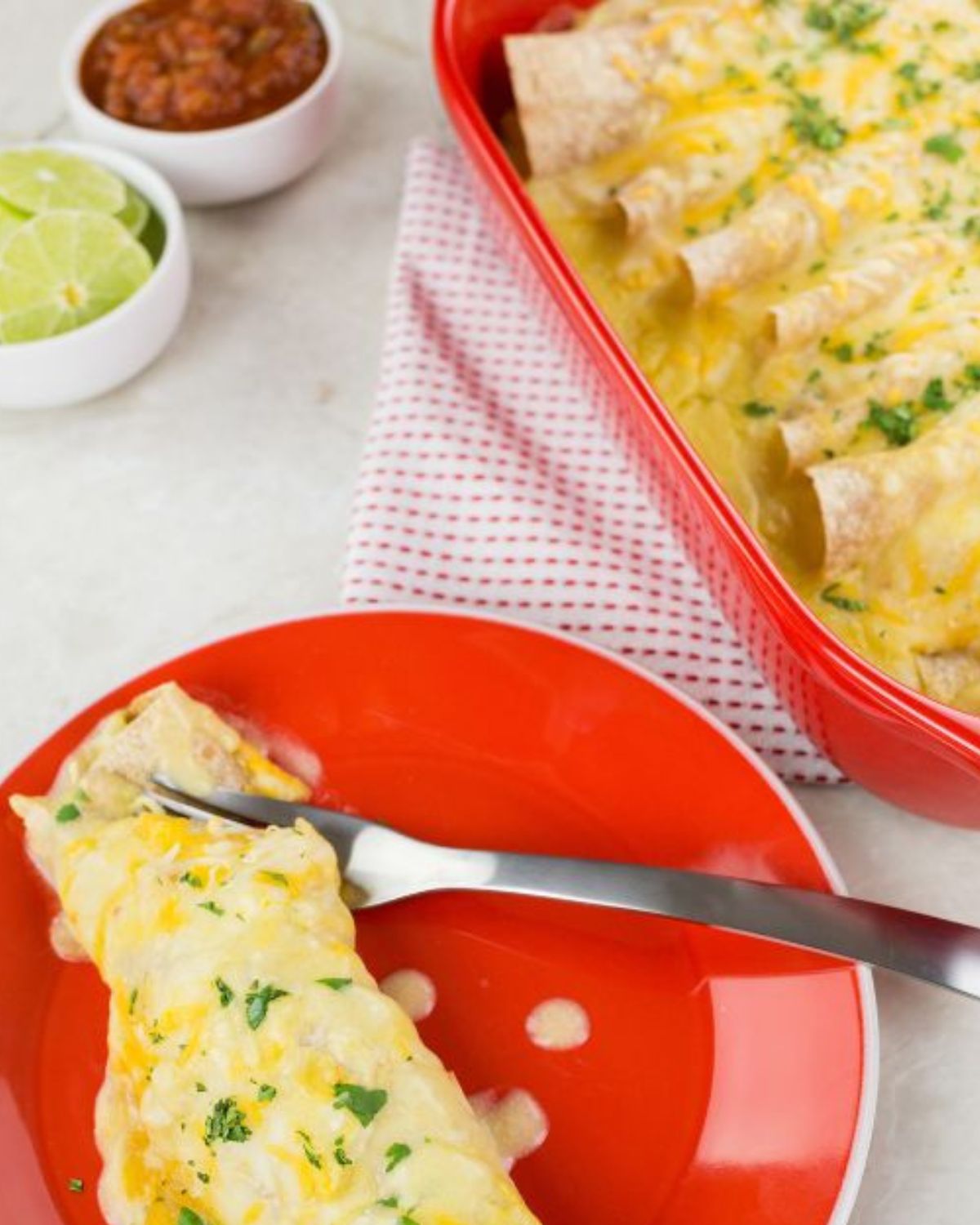 Do you love chicken enchiladas like I do? These Sour Cream Chicken Enchiladas are so delicious that my family asks for them at least once a month. The rotisserie chicken keeps the prep time to a minimum and the sour cream sauce comes together in a breeze as well. I absolutely love this recipe and hope you will, too!
Asian chicken lettuce wraps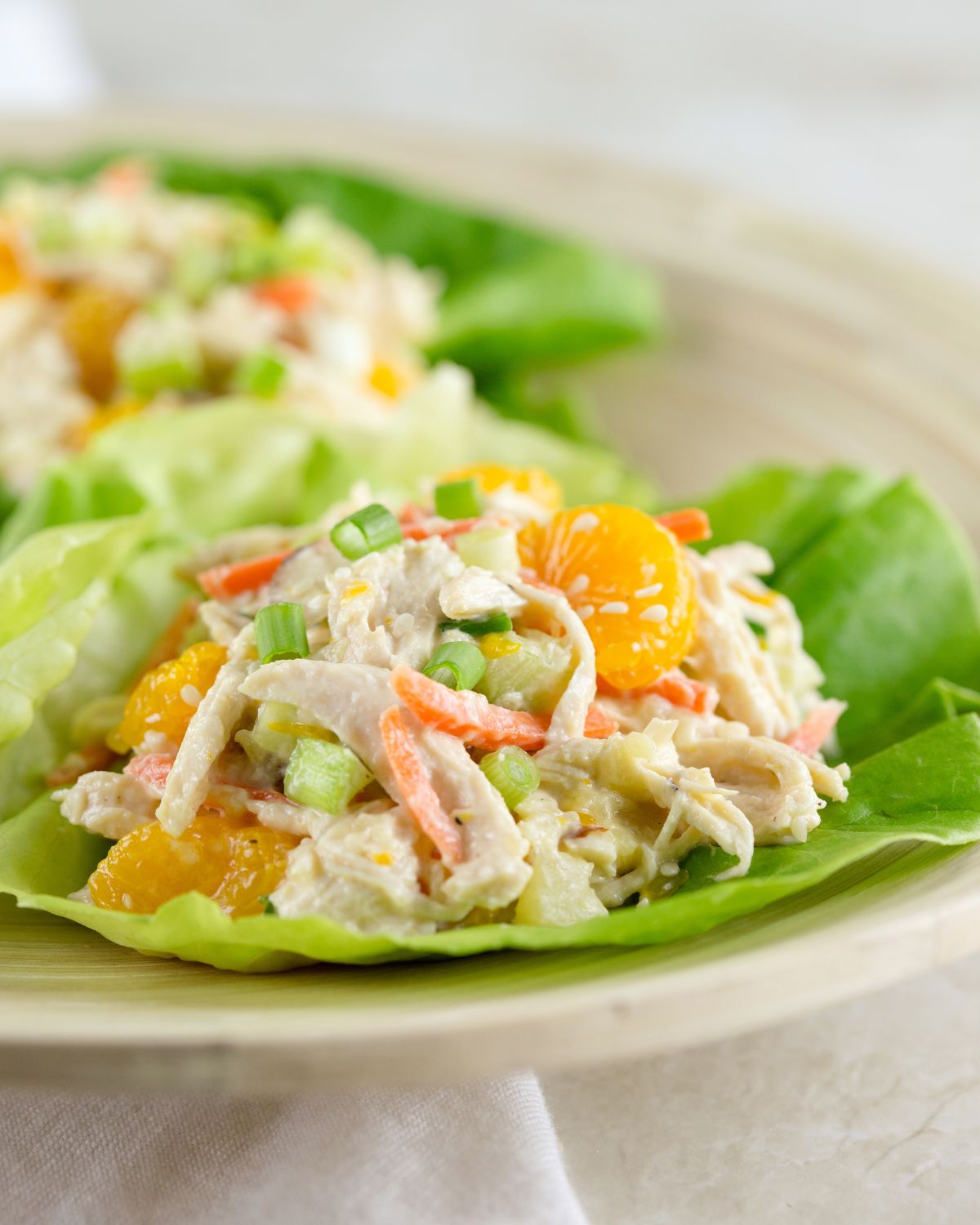 My Asian Chicken Salad Lettuce Wraps are a sweet-and-savory combination that I can't get enough of. I love chicken salad with fruit inside, and I use both pineapple and mandarin oranges in this dish. Almonds and carrots are then added for crunch. Wrap it all up in some Bibb lettuce and you have a healthy, sweet, and crunchy meal.
Creamy Buffalo Chicken Pasta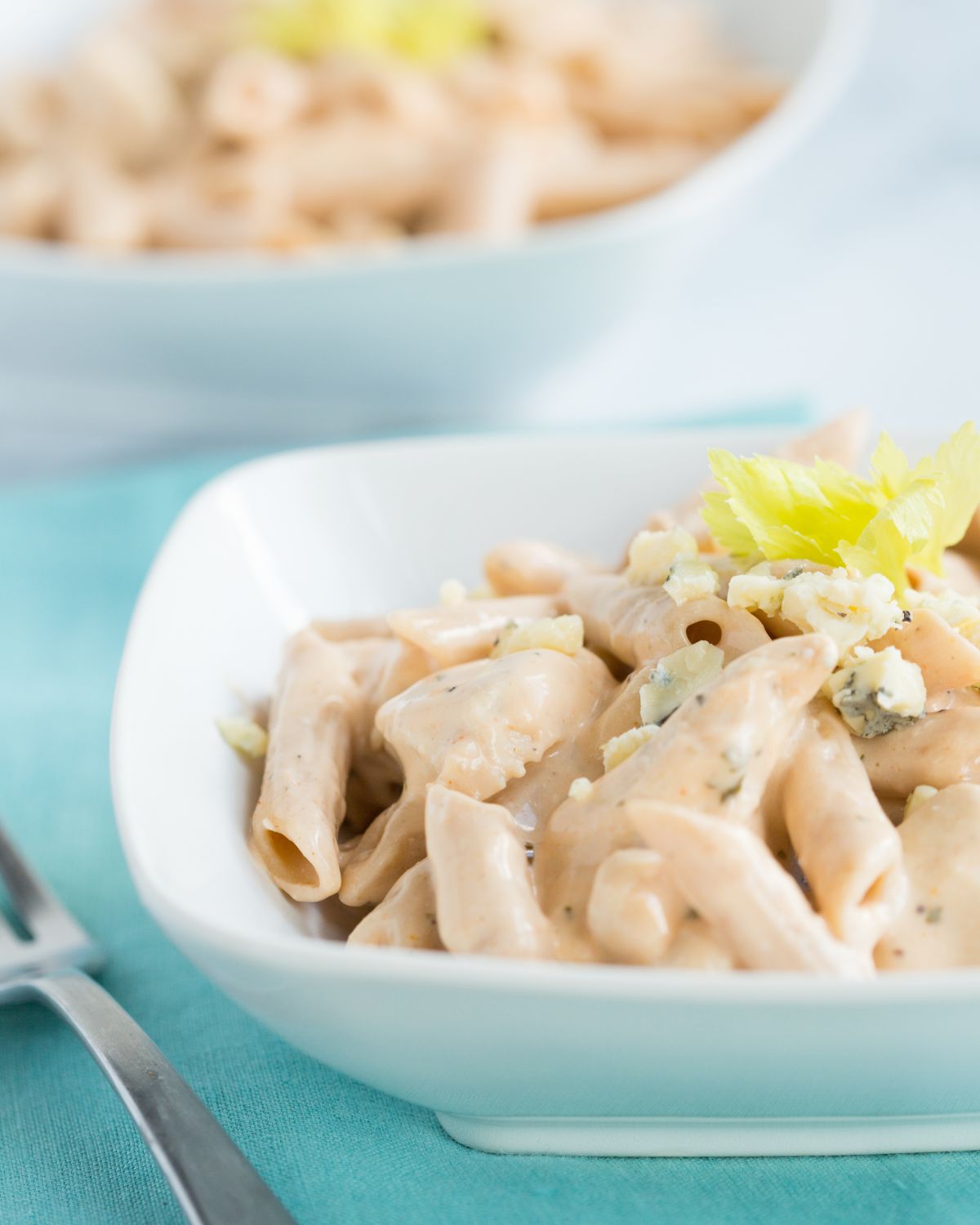 This Creamy Buffalo Chicken Pasta Recipe is another one-pot meal with easy clean up! This dish uses whole wheat noodles, nonfat cream cheese, buffalo sauce, and shredded rotisserie chicken to create a sensational meal that is also healthy. Ranch seasoning helps give the pasta a kick, and it pairs so well with the buffalo sauce!
The Perfect Chicken Enchiladas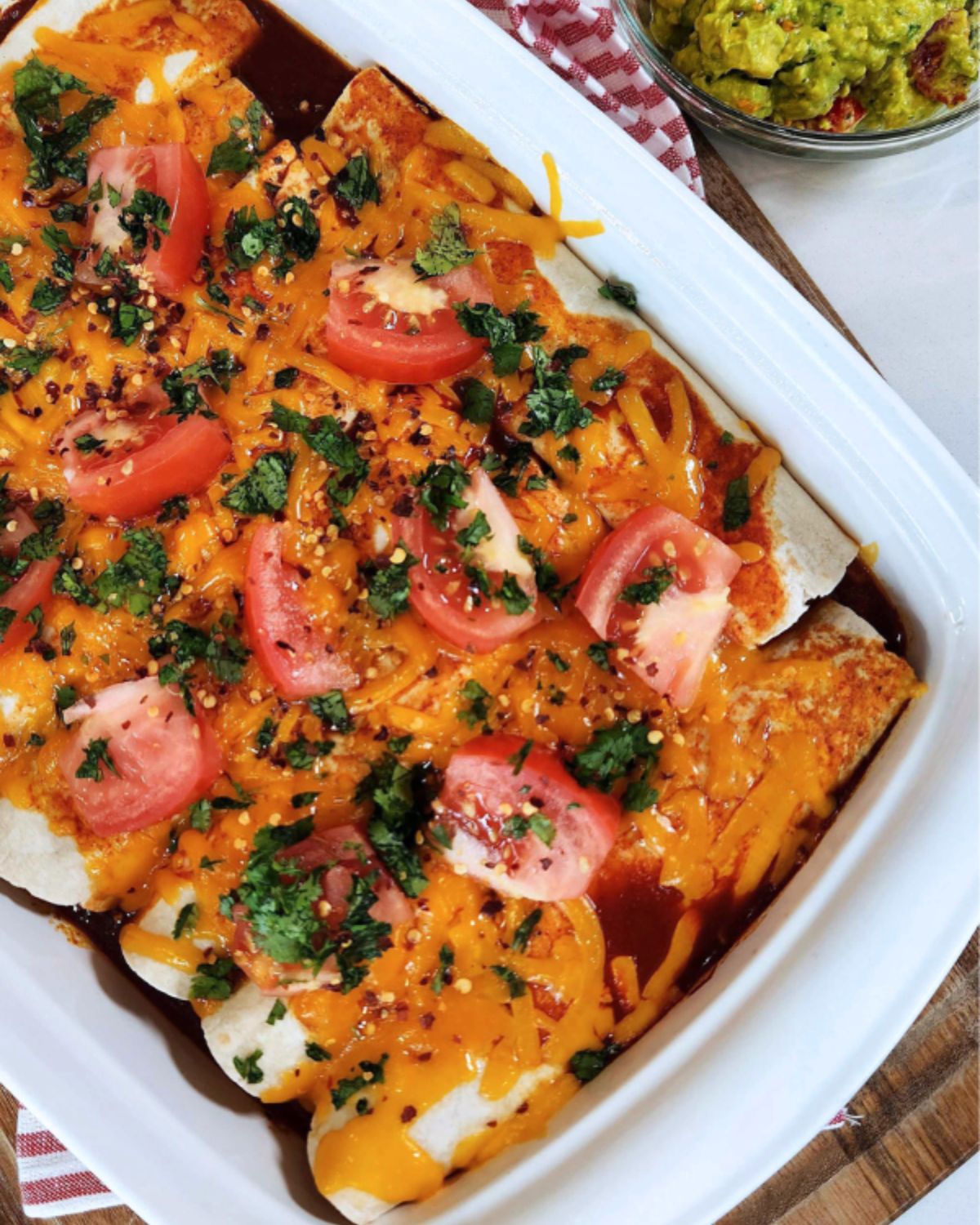 I know I said it earlier, but enchiladas of any kind are some of my favorite meals to make! They're easy and super delicious. However, this Perfect Chicken Enchiladas Recipe is another one that I make at least once a month for the family.  It is packed full of flavor and so pretty to serve up family-style.  You're going to love it as much as the sour cream version!
slow-cooker chicken pot pie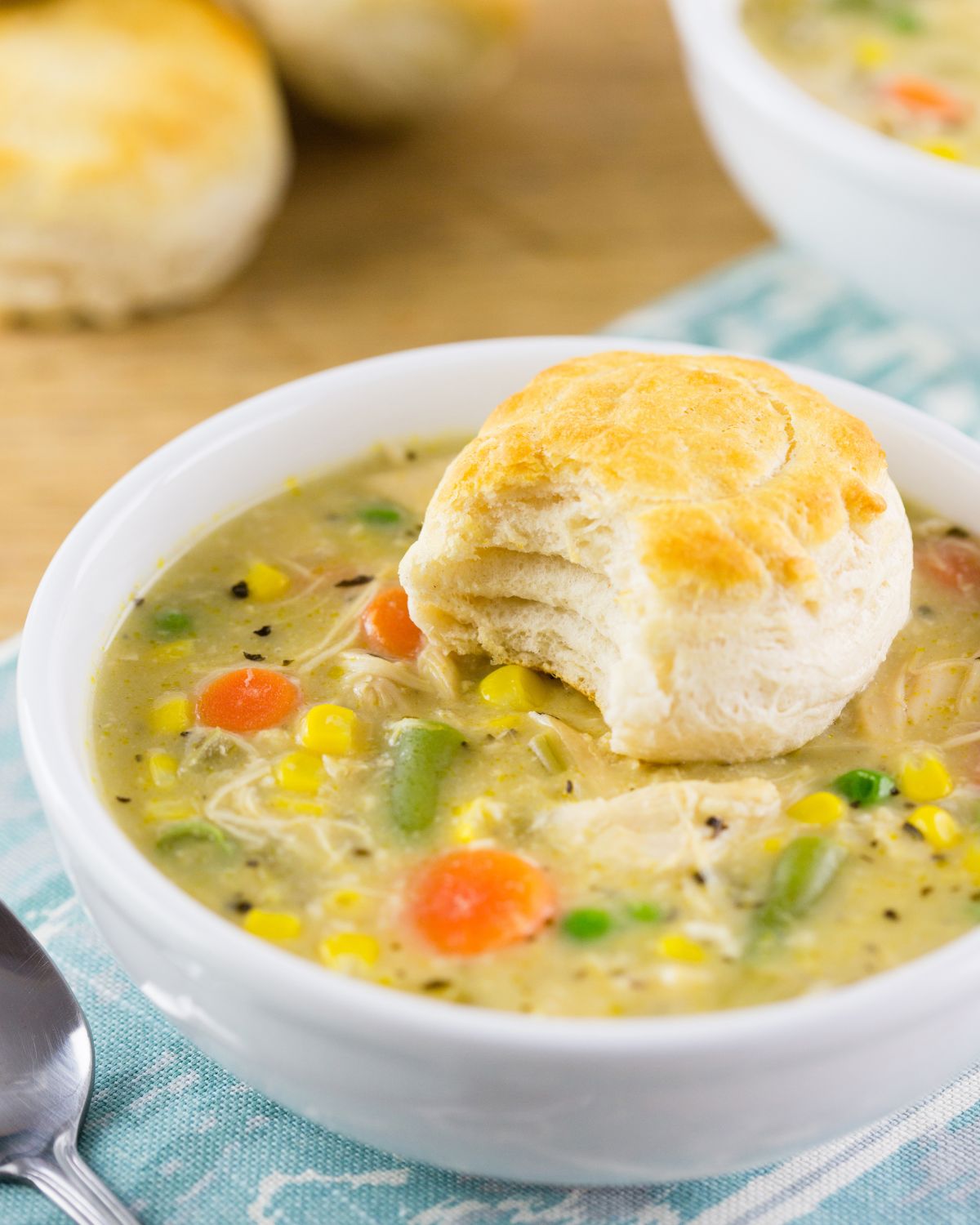 Slow Cooker Chicken Pot Pie is one of my favorite comfort food meals.  I've always loved the creamy sauce and buttery crust.  Not to mention the filling protein from the shredded rotisserie chicken. This recipe is full of creamy sauce, tender chicken, tons of vegetables, and a biscuit on top.
Will you give these recipes a try?
While these are some of my favorites, there really are endless recipes for rotisserie chicken! I would love to hear your go-tos in the comments. And, if you make any of these delicious meals, tag me on Instagram at @ourfarmerhouse and let me know!
XOXO,