These healthy oatmeal bars can easily fool you into thinking you're having apple pie for breakfast! The natural sweetness of all the ingredients is just enough to mask any "healthy taste." The apples and cinnamon pair perfectly for the season. And, believe me, if you warm one up for about 12 seconds in the microwave, you might even believe you're eating a freshly baked apple pie!
If you want another great apple breakfast recipe, make sure to make this sweet crepe recipe with apples and caramel!
Healthy Oatmeal Bars – Perfect Apple Pie Breakfast
Fall weather always brings on the weekend trips to the apple orchards.  That means I have tons of apples sitting on my table taunting me and begging to be used in recipes.  While apple pie does sound delicious, I really am trying to promote healthier eating habits.  What's the result?  This delicious healthy oatmeal bars recipe that is full of healthy apples, delicious cinnamon, and of course that satisfying oatmeal base to keep you full for longer.
Tips for cutting apple oat bars
This may seem like something odd to include in this recipe, but let me tell you now, it really isn't.  Have you ever made a cake, pie, brownie, or bar and instead of perfect pieces, ended up with crumbly bowls?  We have all been there, and when you are making a breakfast bar and you also want to stay on track with portion sizes – these tips are needed.
Let your oatmeal bars cool completely before cutting
Use a sharp knife to cut
Make these in a muffin pan or divided bar pan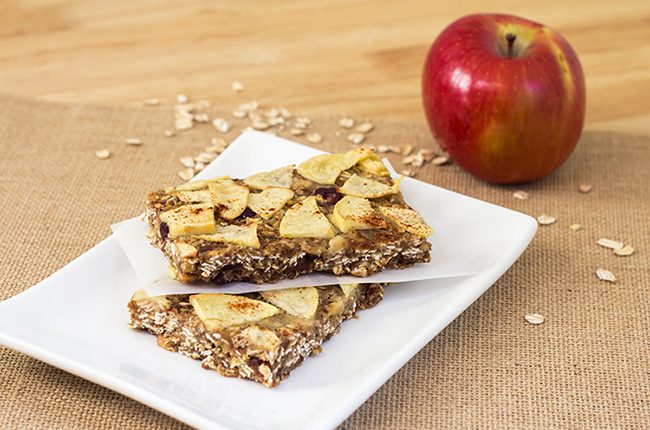 What to serve with apple pie bars
A fast grab and go breakfast is a must for me most days, but this isn't always enough to keep me full until lunch. I do plan for healthy snacks mid-morning, but I also want to make sure I am getting in enough nutrients to fuel my day.   Adding some healthy options alongside one of these apple pie breakfast bars is a good idea to keep you full longer.
Greek yogurt with fresh fruit and honey
A banana, orange, or apple
Sliced turkey bacon or Canadian bacon
A hard-boiled egg
My recipe for the best green smoothie or if time allows a smoothie bowl
Ingredients for healthy oatmeal bars
Below you will find the products needed to make these healthy oatmeal bars.  You will also want a food processor or food chopper for preparing this delicious breakfast recipe.
Oats
Cashews
Flaxmeal
Cinnamon
Dates
Unsweetened applesauce
Cranberries
Almond Milk
Vanilla Extract
Apples
Sweetener you prefer (honey, monk fruit, stevia)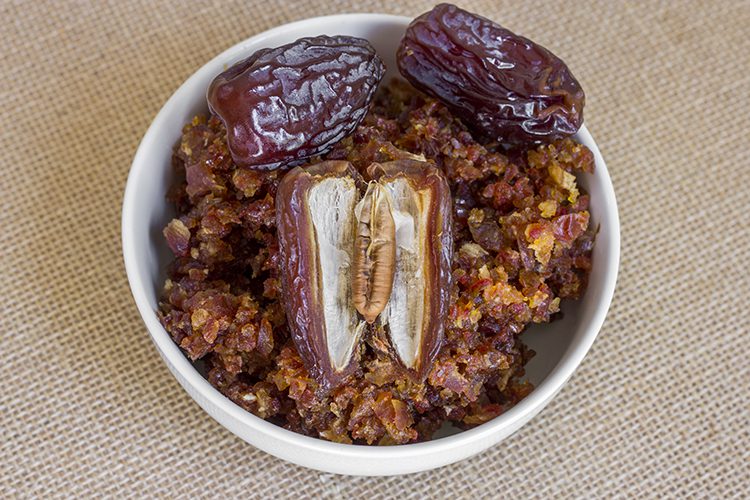 How to make breakfast bars
To begin any recipe, gather all of your ingredients together and measure them ahead of time.  I include things like peeling and chopping the apple for this, as well as pureeing the dates.  This helps make sure you don't miss anything and makes the process easier to do and less messy.
Start by preheating the oven and preparing your baking dish with parchment paper and nonstick spray.  Set that aside and begin mixing together your wet crust ingredients in one bowl.  Sift and mix your dry ingredients together, then combine until crust is ready to be pressed into the bottom of your baking dish.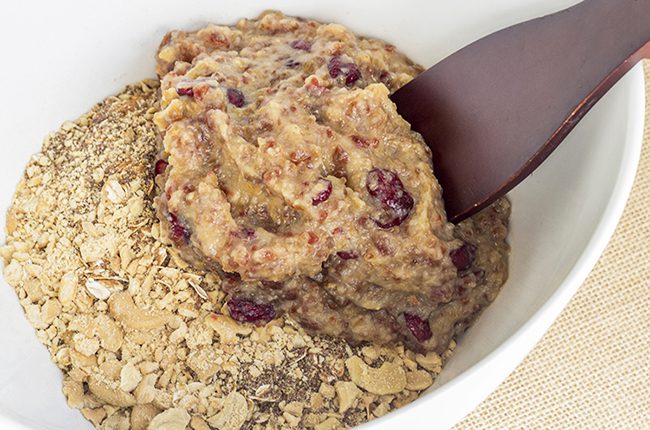 These Apple Pie Healthy Oatmeal Bars are the perfect on the go breakfast recipe! Sweetened with honey and dates, this healthy breakfast recipe combines apple pie flavors with classic oatmeal for a healthy snack. Make these today! #movepraylove #healthybreakfast #breakfast
Top the crust with applesauce and apples then bake as directed.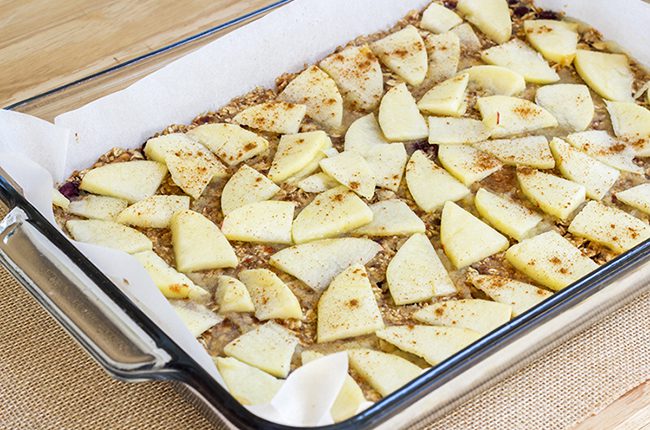 Protip: Allow these to cool completely before covering to store in the refrigerator. This prevents the crust from getting soggy.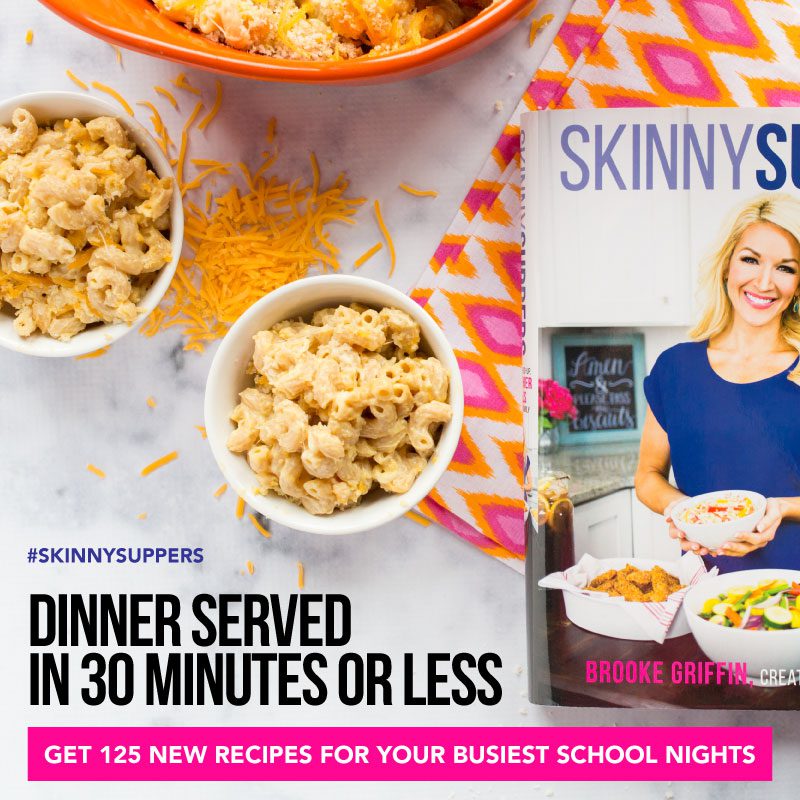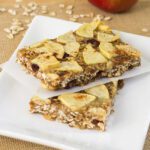 Print Recipe
Apple Pie Healthy Oatmeal Bars
A delicious combination of oatmeal, apple pie, and healthy additions of flaxseed and dates create a healthy oatmeal bar ideal for fast on the go breakfasts!
Servings: 18
Calories: 115kcal
Ingredients
3 cups oats quick-cooking or old-fashioned
1//4 cup cashews ground
2 tbsp flax meal
2 tsp cinnamon ground
1 1/2 cup dates pureed
1 cup applesauce unsweetened
1/3 cup dried cranberries
1/4 cup almond milk
1 tbsp honey
1 tsp vanilla extract
1 apple peeled and chopped
Instructions
Preheat oven to 350ºF.

In a medium-sized bowl, stir together the oats, cashews, flax meal and cinnamon; set aside

Set aside ¼ cup of the applesauce. In a separate bowl, stir the remaining ingredients. Add the wet ingredients to the dry and mix well. You should be able to form one big ball with your hands.

Line a 9" x 13" baking sheet with parchment paper and spray lightly with nonstick cooking spray.

Using the back of a spoon, press the mixture into the pan, leveling until smooth.

Spread the remaining ¼ cup applesauce evenly on top

Scatter the chopped apple pieces. (Optional: add a light dusting of cinnamon over the apples)

Bake in oven for 20 minutes, checking it at the 15 minute mark for any signs of possible burning.

Lastly, turn your oven to broil and brown the apple pieces for about 3 minutes.

Remove and cut into bars, let cool. Store in a glass storage container or a resealable bag with parchment paper layered between bars. Store in fridge.
Notes
WWP+: 4
SmartPoints: 6
Nutrition
Calories: 115kcal | Carbohydrates: 25g | Protein: 2g | Fat: 2g | Saturated Fat: 1g | Sodium: 6mg | Potassium: 159mg | Fiber: 3g | Sugar: 13g | Vitamin A: 9IU | Vitamin C: 1mg | Calcium: 22mg | Iron: 1mg