Caprese pizza is a family favorite!  Not only do I love Caprese flavors, but the kids adore anything with the name pizza in it.  Making these on English muffins is so easy and a perfect way to have a portion-controlled snack. Of course, you can adjust with different ingredients for the kids if you want, but this flavor is always a hit in our house.
Another popular and healthy snack is my baked zucchini chips recipe.  You get all of the crunchiness of chips without the guilt!
Variations to this Caprese Pizza English Muffins
Feel free to change this recipe by adding different toppings such as turkey pepperoni, bell peppers, mushrooms, lean ground beef, or you can make any other variation of your favorite pizza flavors such as Barbecue Chicken, Hawaiian, or Supreme pizza flavors.  
I love adding chunks of grilled chicken to this recipe.  The flavors are amazing, and it really adds a nice chunk of protein so these are more satisfying and keep you full for longer.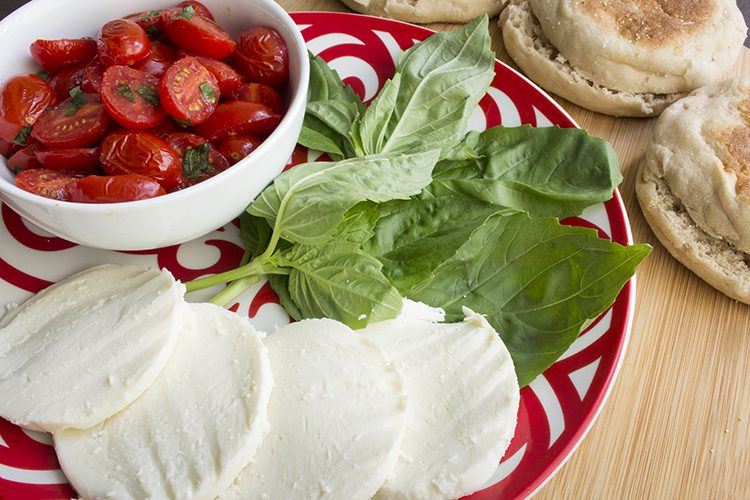 Ingredients for Caprese Pizza
Cherry tomatoes
Garlic powder
Italian seasoning
Multigrain English muffins
Fresh baby spinach
Fresh basil
Mozzarella cheese
Balsamic vinegar
How to Make Caprese Pizza English Muffins
Start by preparing your ingredients so they are on hand to assemble these pizzas.  Kids love helping, so if you have everything washed, chopped, sliced, and ready, it's a lot easier to have them assist with the assembly line process.
Preheat your oven and prepare the baking sheet.  A silicone baking mat or parchment paper are both great options for this cooking the tomatoes down until they are roasted and juicy.  Once they are done cooking, you will begin assembling your pizzas.
I prefer placing spinach first, then cheese, tomatoes, and basil.  A drizzle of balsamic vinegar can go on before or after they are baked.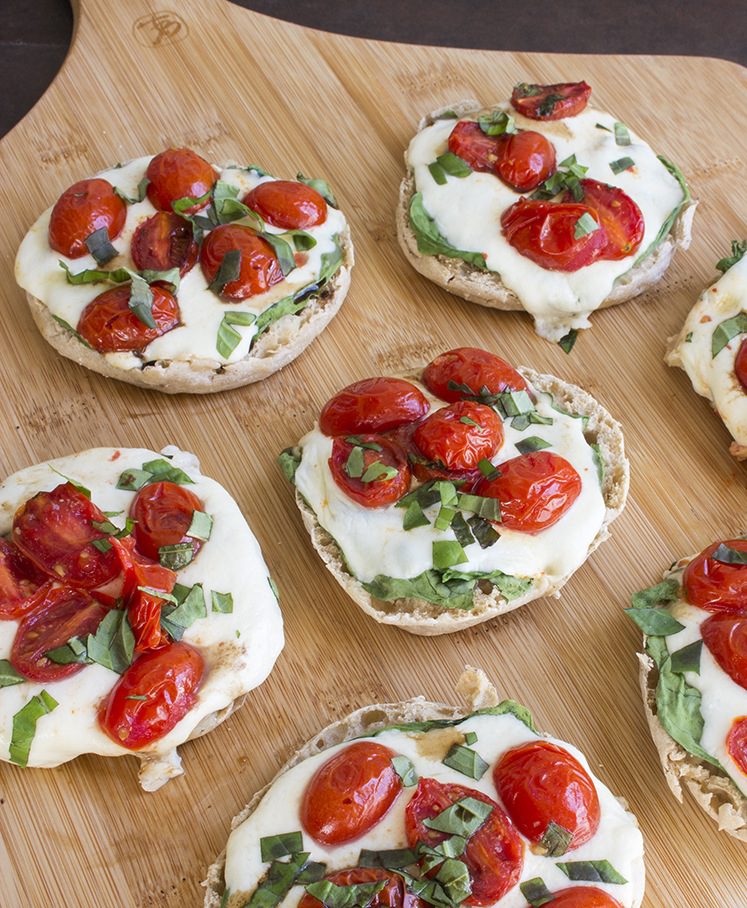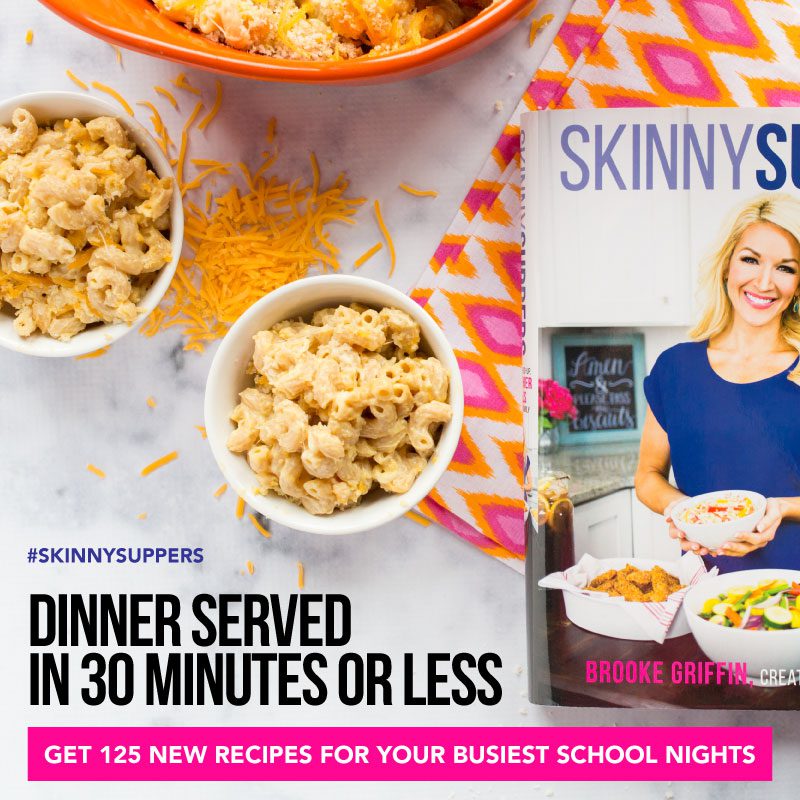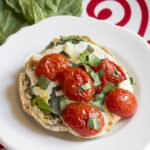 Print Recipe
Caprese Pizza English Muffins
Have you ever tried making a pizza from using a English muffin? No? Then you need to try this easy recipe for my Caprese Pizza English Muffins! My Mini Caprese Pizzas are easy to make and you can serve them as a quick dinner alongside of a green leafy salad or they make a great lunch option.
Servings: 6
Calories: 261kcal
Ingredients
30 cherry tomatoes, halved
1/4 tsp garlic powder
1 tsp Italian seasoning
6 light multigrain English muffins, sliced in half
2 cups fresh baby spinach
1/4 cup fresh basil, chopped
8 oz mozzarella cheese, sliced into thin disks
2 tsp balsamic vinegar
Instructions
Preheat the oven to 400°F and line a rimmed baking sheet with parchment paper or a silicone baking mat.

Line the baking sheet with the tomatoes, and evenly sprinkle the garlic powder and Italian seasoning over them.

Generously spray the tomatoes with nonstick cooking spray (olive oil flavor is suggested).

Roast in the oven until the tomato skins begin to split and wrinkle, 8-10 minutes. Take out and set aside.

To assemble pizzas, line a second rimmed baking sheet with parchment paper and place all 12 English muffin halves on the baking sheet, cut-side up.

Evenly divide the spinach, cheese, and tomatoes between all 12 pizzas. Layer the spinach, then cheese, then 5 tomatoes, and finally sprinkle the basil evenly over all 12 pizzas.

Bake the pizzas for 10-12 minutes, or until the cheese is melted.

Lightly drizzle with balsamic vinegar prior to serving.
Nutrition
Calories: 261kcal | Carbohydrates: 31g | Protein: 15g | Fat: 10g | Saturated Fat: 5g | Cholesterol: 29mg | Sodium: 484mg | Fiber: 5g | Sugar: 7g