Sushi nights are one of the finer things in life, just ask my husband! Our favorite date night is sushi, so I made an at-home Salmon Avocado Sushi Bowl to bring the sushi date home with us. First, I bake some fresh salmon until it's tender. Then, I use some ready-rice to layer in the bottom of the sushi bowl. Top with avocado, shredded carrots, and a homemade honey sriracha sauce. My Salmon Avocado Sushi Bowl is out of this world, and perfect for a date night at home.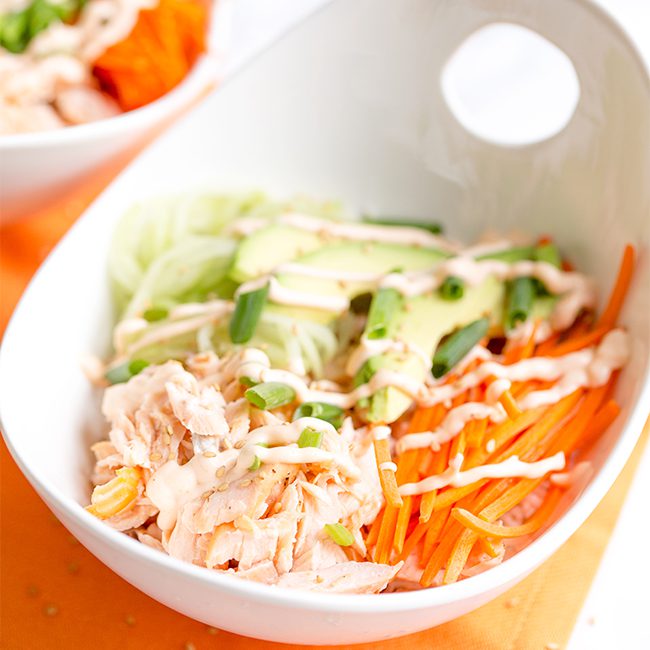 Recipes Similar to Salmon Avocado Sushi Bowl:
BBQ Chicken Sandwich with Spicy Avocado Sauce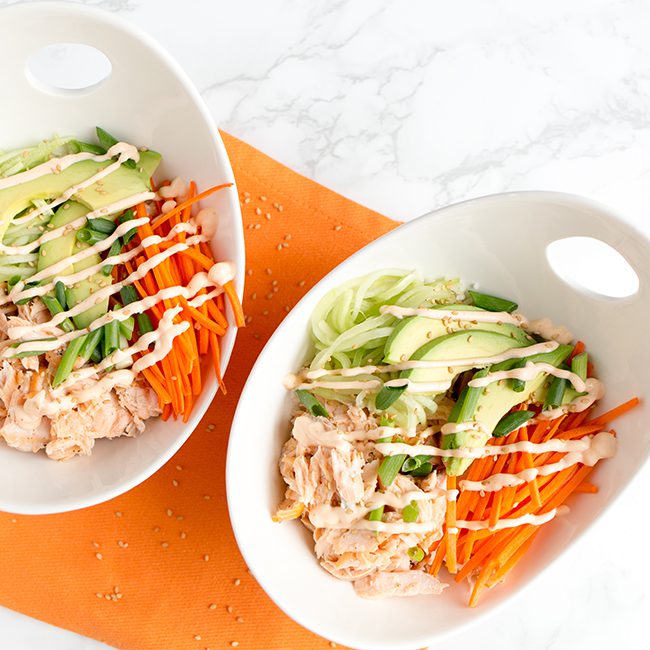 What Do Avocados Do?
Eating avocados is linked to the reduction in many diseases and ailments. It also helps that they are super delicious! Avocados have the ability to prevent cancer due to the presence of healthy fats. They also aid in cardiovascular health, which reduces the risk of a heart attack or stroke. Avocados aid in skin and hair care and can also help improve your vision. They also contain a ton of potassium, rivaling bananas!
I cook with a lot of avocados, because I love them! For more avocado recipes, try my Tasty Avocado Chicken Salad!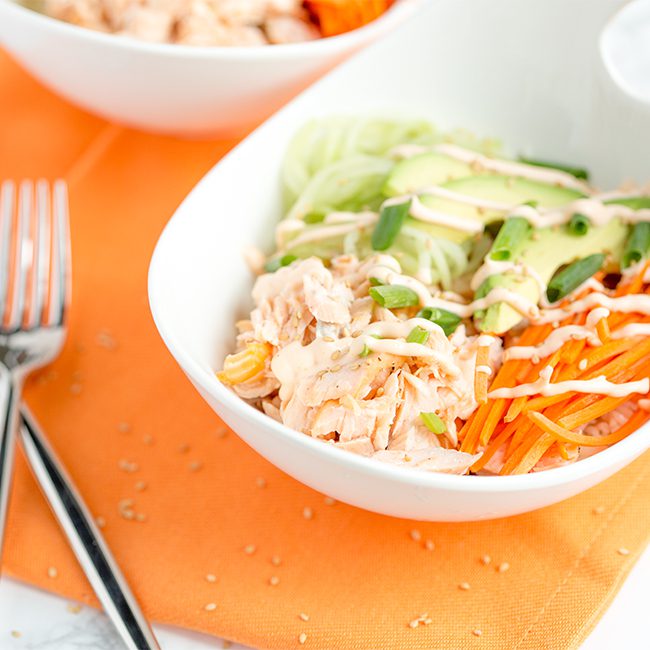 Ingredients in Salmon Avocado Sushi Bowls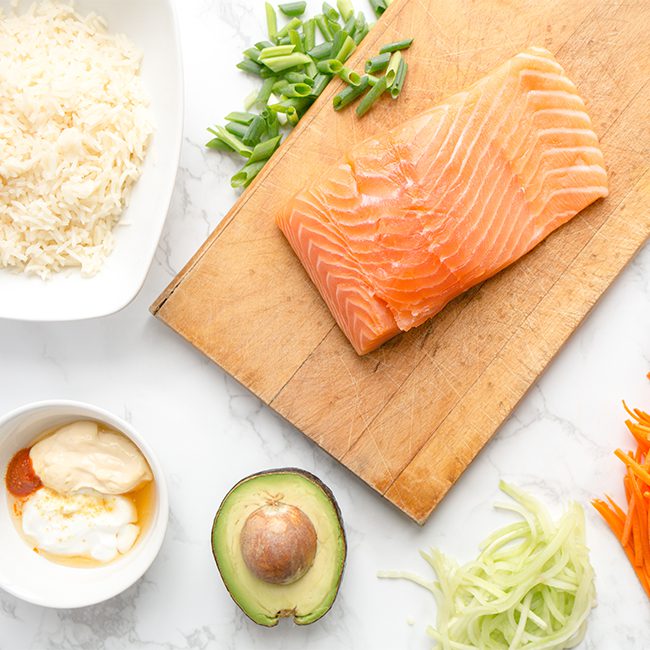 salmon fillet
salt
black pepper
Uncle Ben's® Ready Rice Basmati Rice
toasted sesame oil
sesame seeds
cucumber
carrots
avocado
green onion
light mayonnaise
plain, nonfat Greek yogurt
honey
sriracha
ground ginger
How to Make Salmon Avocado Sushi Bowls
Preheat the oven to 350°F and line a baking sheet with foil.
Salt and pepper the salmon fillet to taste, then bake for 10-12 minutes, or until the flesh easily breaks apart with a fork. Flake the salmon apart, discard the skin, and set aside. The internal temperature should reach 145°F.
Heat rice according to package directions. Pour the rice into a medium mixing bowl and stir in the sesame oil and sesame seeds. Set aside to cool.
To assemble: In 2 bowls evenly distribute the rice as a base. Arrange half of the cucumbers, carrots, avocado, green onions, and the set aside salmon evenly between both bowls.
Drizzle 1 tablespoon of dressing on each sushi bowl. Serve cold or at room temperature.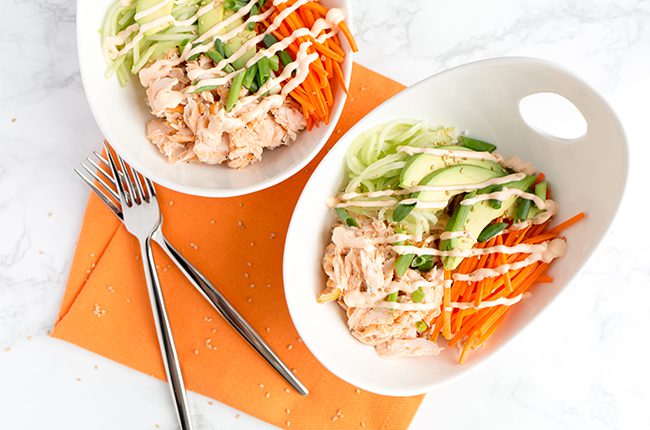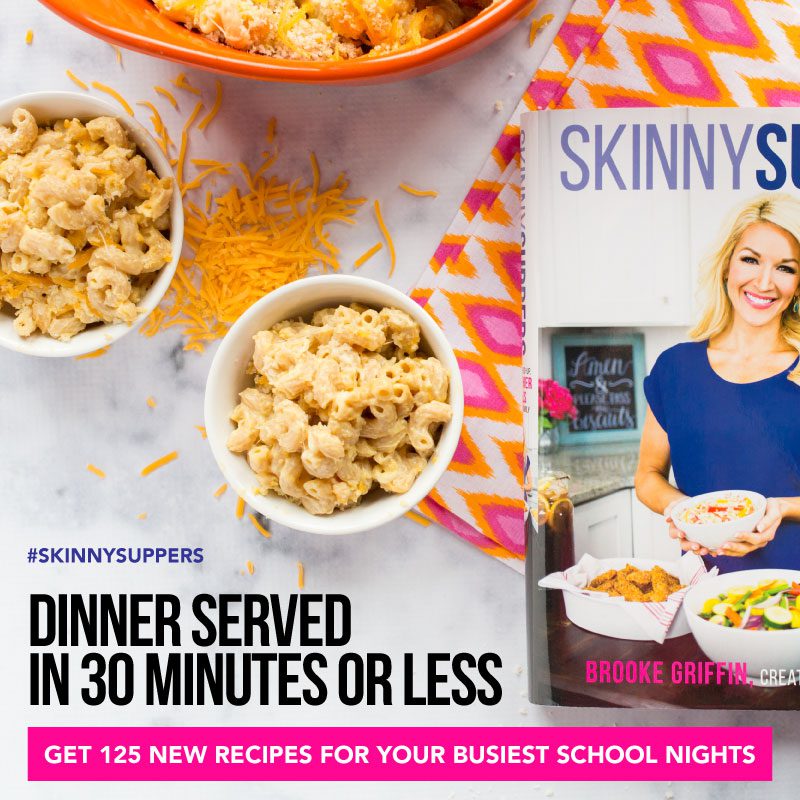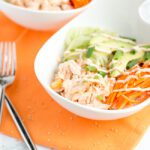 Print Recipe
Salmon Avocado Sushi Bowl
This healthy bowl is stuffed full of rice, shredded carrots, salmon, avocado, and a sriracha sauce that is out of this world!
Servings: 2 servings
Calories: 466kcal
Ingredients
8 ounces salmon fillet raw
salt to taste
black pepper to taste
1 pouch Uncle Ben's® Ready Rice Basmati Rice
½ teaspoon toasted sesame oil
½ teaspoon sesame seeds
1- ounce cucumbers julienned (small handful, about 20-22 matchsticks)
1- ounce carrots julienned (small handful, about 20-22 matchsticks)
¼ avocado thinly sliced (about 6 slices)
1 green onion thinly sliced
1 tablespoon light mayonnaise
1 tablespoon plain nonfat Greek yogurt
½ teaspoon honey
½ teaspoon sriracha
pinch ground ginger
Instructions
Preheat the oven to 350°F and line a baking sheet with foil.

Salt and pepper the salmon fillet to taste, then bake for 10-12 minutes, or until the flesh easily breaks apart with a fork. Flake the salmon apart, discard the skin, and set aside. The internal temperature should reach 145°F.

Heat rice according to package directions. Pour the rice into a medium mixing bowl and stir in the sesame oil and sesame seeds. Set aside to cool.

To assemble: In 2 bowls evenly distribute the rice as a base. Arrange half of the cucumbers, carrots, avocado, green onions, and the set aside salmon evenly between both bowls.

Drizzle 1 tablespoon of dressing on each sushi bowl. Serve cold or at room temperature.

Tips: 

To make a pretty drizzle for the dressing, spoon it into a sandwich size zip-close bag and cut the tip off; then drizzle neatly.

For a quick lunch, prepare the ingredients ahead of time and assemble later as needed. The salmon can be cooked and kept in the refrigerator for three to five days in advance. When in doubt, use it by the fifth day
Nutrition
Serving: 1sushi bowl | Calories: 466kcal | Carbohydrates: 52g | Protein: 20g | Fat: 15g | Saturated Fat: 4g | Cholesterol: 54mg | Sodium: 180mg | Fiber: 5g | Sugar: 3g