There's no better way to say Happy Valentine's Day than with one of these beautiful and delicious Dessert Charcuterie Boards!  These Snack Boards are also known as Charcuterie Boards and are loaded with sweet treats.  Because the snacks and treats are color-coordinated and decorated with red, chocolate, pink, and white…the colors of love, they are perfect to reflect this special time of year on Valentine's Day!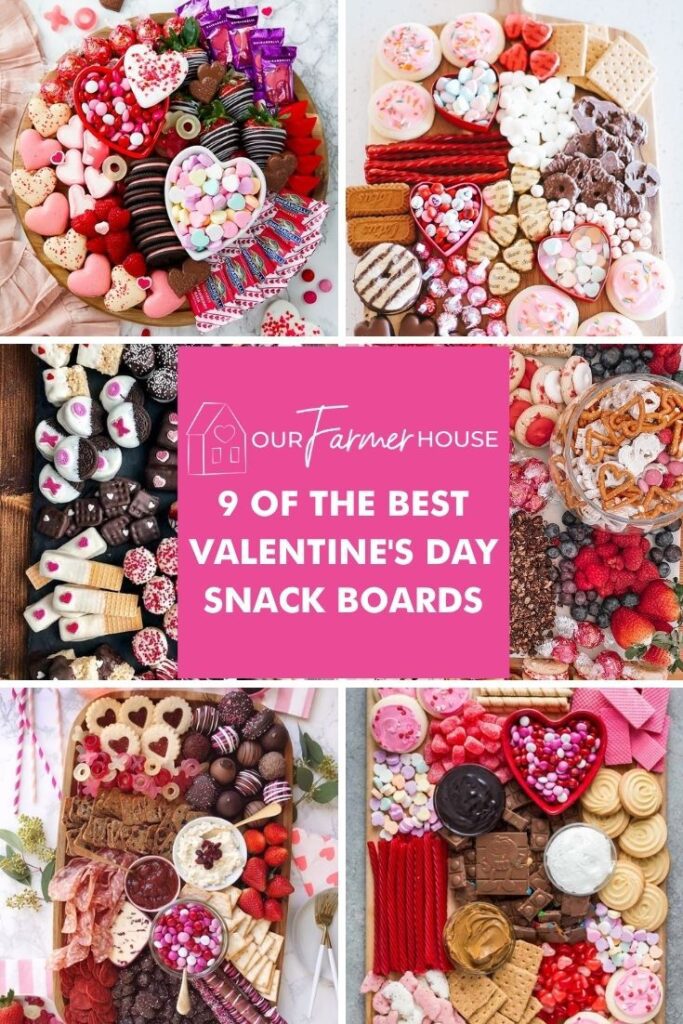 What are Dessert Charcuterie Snack Boards?
These snack boards are a fun dessert option that offers guests a variety of treats in small portions. These snack boards feature cookies, candies, fruits, pretzels, graham crackers, chocolate, and marshmallows that are arranged and placed on the snack board.
What do you put on Dessert Charcuterie Boards or Valentine's Day Snack Boards?
cookies
pretzels
chocolate
candies
Rice Krispie Treats, get my recipe here
biscotti
marshmallows
strawberries
raspberries
bananas
brownies
cake
crackers
cheese
jams
And you can mix and arrange any of your favorite dessert snacks to make your very own charcuterie board.  These beautiful snack boards are perfect for Valentine's Day, birthdays, book club, or date night, and they are easy and fun to put together with friends. Make sure to send me a picture of your Valentine's Day Snack Board @ourfarmerhouse.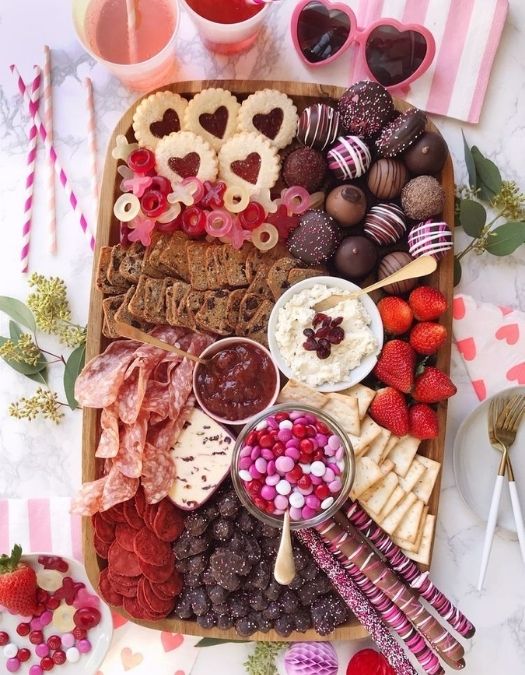 Image Source: Pinterest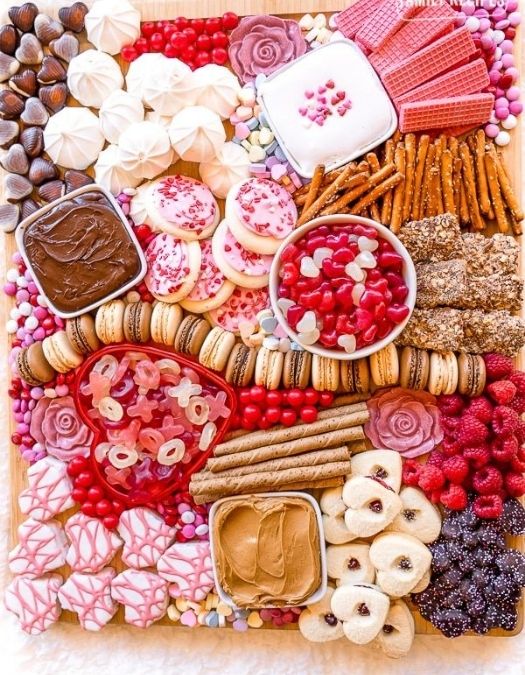 Source: FavFamilyRecipes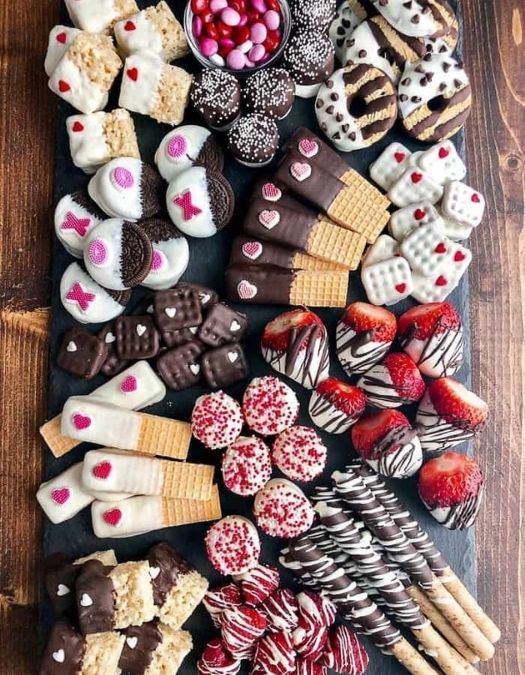 Image Source: LemonTreeDwelling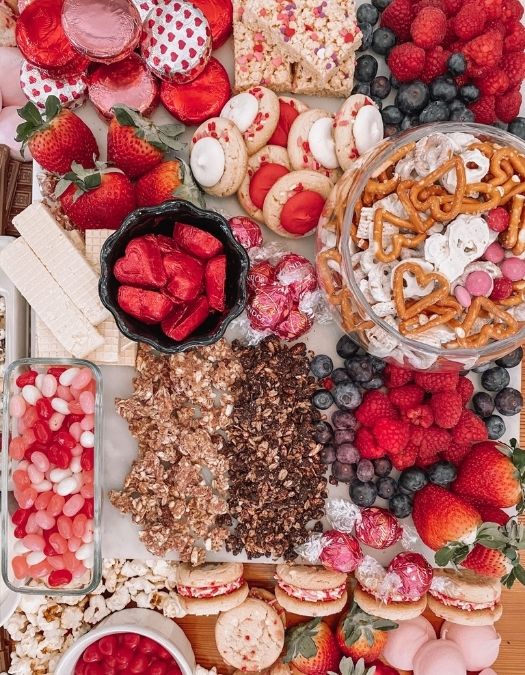 Source: Whitneyrife.com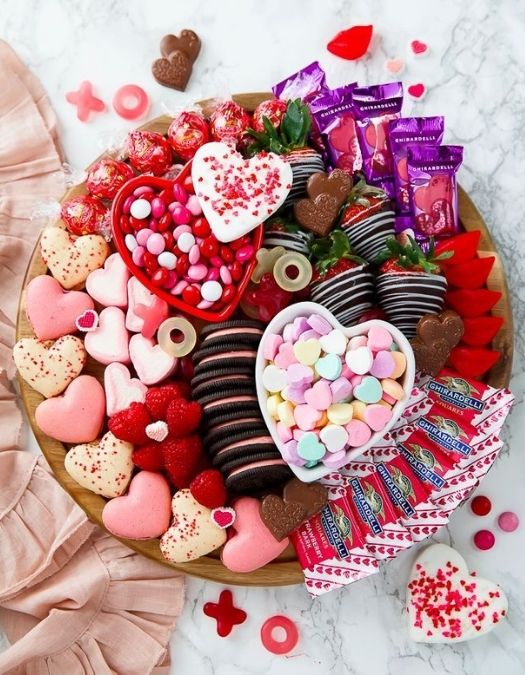 Image Source: APumpkingandaPrincess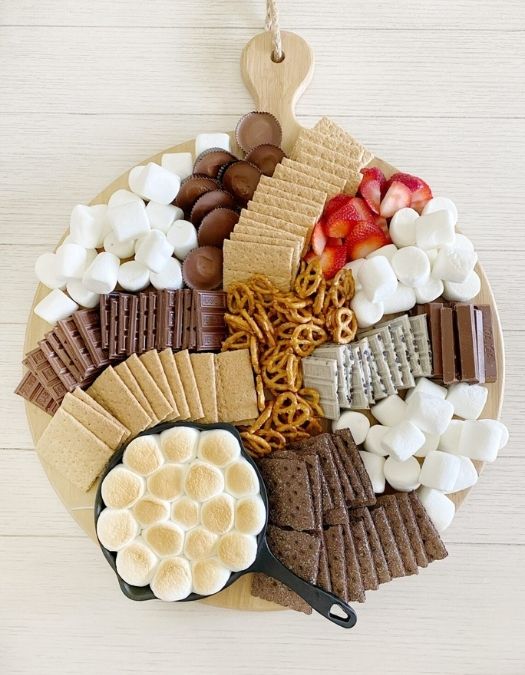 Source: AubreySwanBlog
Image Source: Backyard Bohemian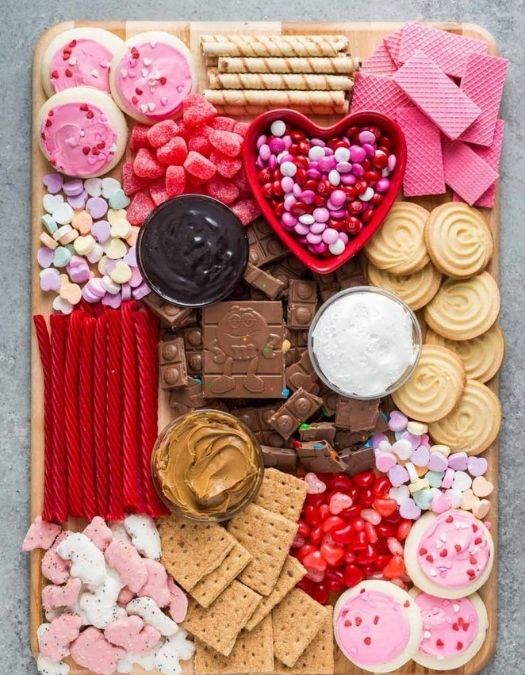 Source: StrawberryBlondieKitchen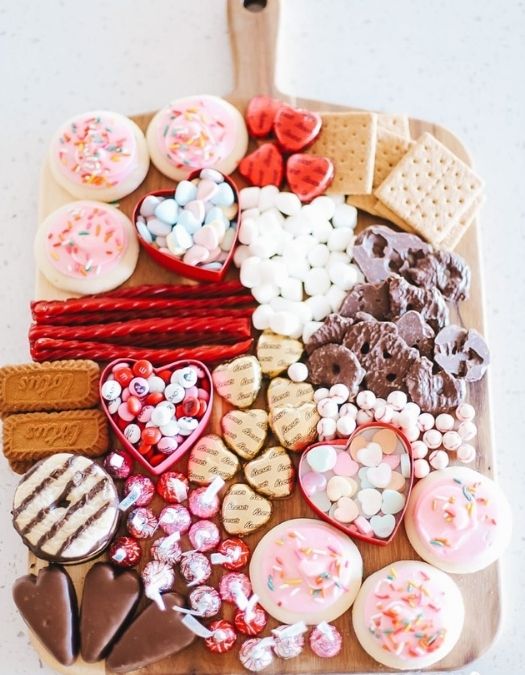 Image Source: ModernMomLife