Take yourself back to your childhood with this nostalgic PB & J Protein Smoothie!  Start your morning off right — this recipe packs a serious protein punch with 29 grams per serving.  Perfect for a quick breakfast when you're on the go or a post-workout refuel that tastes like a treat.
I absolutely love the rich peanut butter flavor mixed with the strawberry preserves. It's sweet and decadent, but also good for you. So, basically it's a total win-win.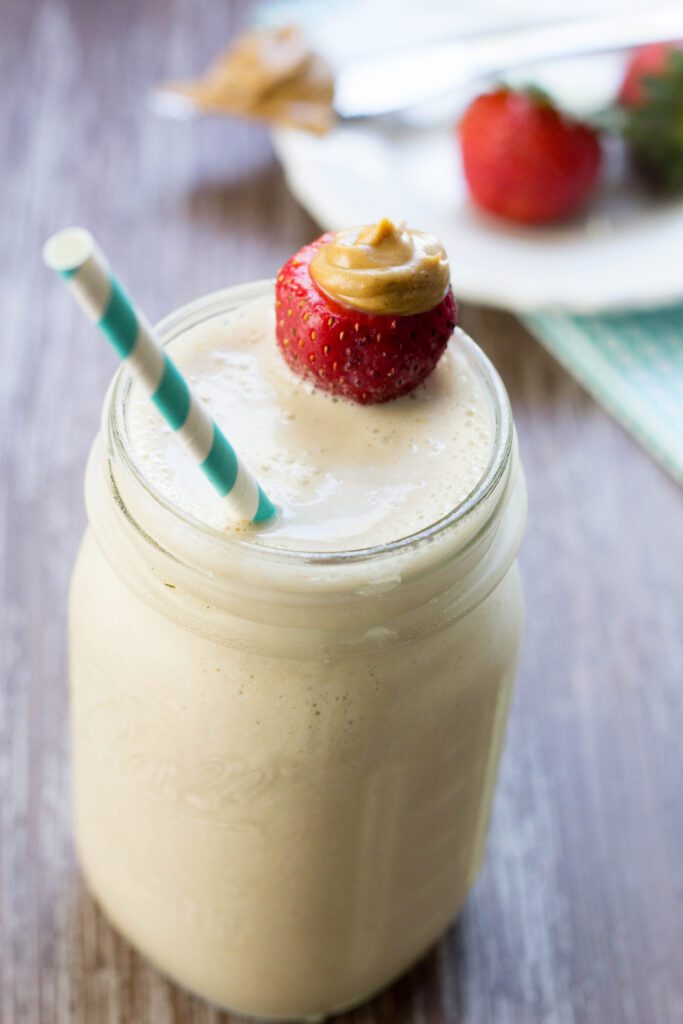 Ingredients for a PB & J Protein Smoothie
The ingredients for this smoothie are most likely already found in your pantry, making it an easy "throw together" post-workout or quick breakfast option. Most people have peanut butter and some sort of preserves in their home, especially if they have children or have a sweet tooth like me!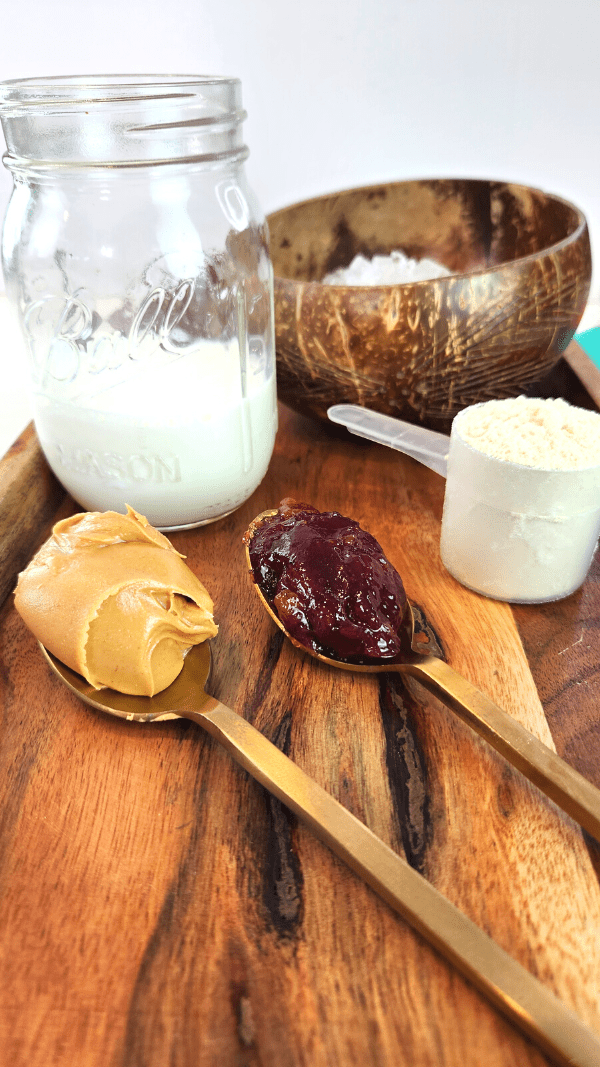 vanilla protein powder (I use She Activates)
peanut butter
strawberry preserves (skinny swap sugar free)
whole milk (skinny swap unsweetened almond milk)
ice
Is This Recipe Customizable?
Yes!  If you're watching your calories or sugar intake, I have two Skinny Swap options that cut back on both. You can swap the strawberry preserves for its sugar-free counterpart and the whole milk for unsweetened almond milk. Both of these swaps don't compromise on flavor so you can still enjoy a sweet treat.
You can also change up the preserves flavor that you use in this PB & J Protein Smoothie. Grape preserves or jelly are a viable option, but I would avoid anything with seeds if you have trouble with texture.
Instead of peanut butter, you could also try almond butter if that's more your speed.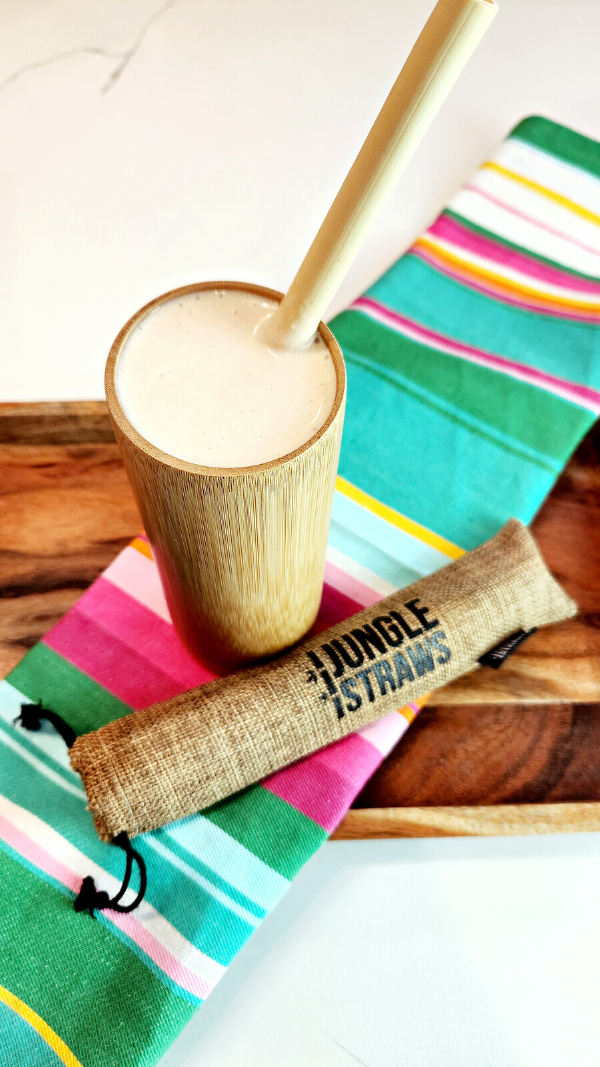 How Do I Make This Recipe?
This recipe is super simple. Once you've gathered the ingredients, it literally has one step:
Blend all of the ingredients together in a blender until smooth.
I usually put the ice down first, then the milk, protein powder, peanut butter, and preserves, but you can use whatever order works best for you and your blender.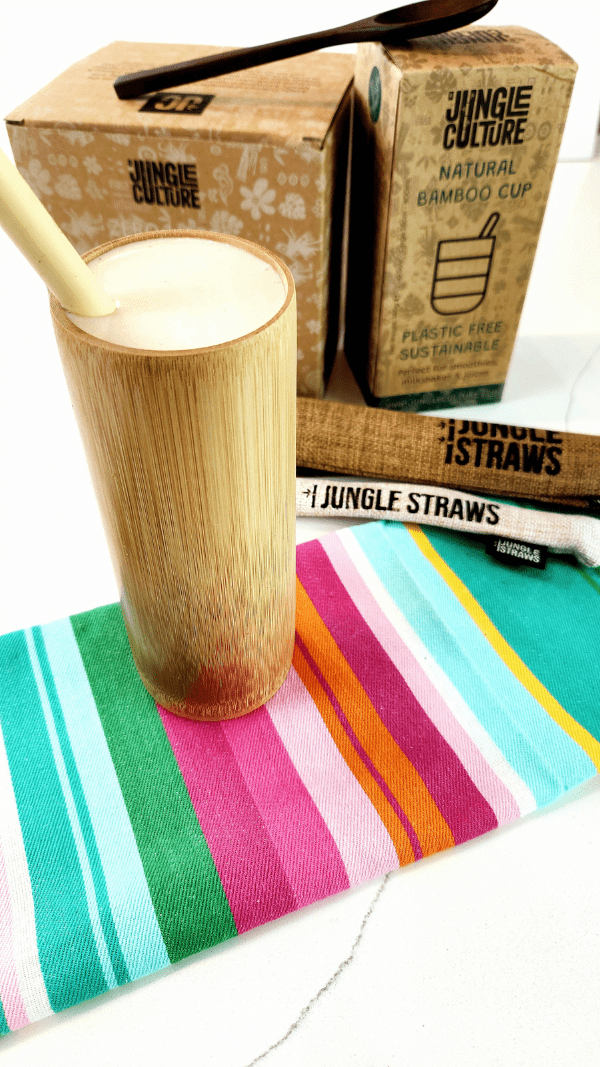 For this cute eco-friendly cup and straw, check out Jungle Culture!
For more protein packed smoothie recipes: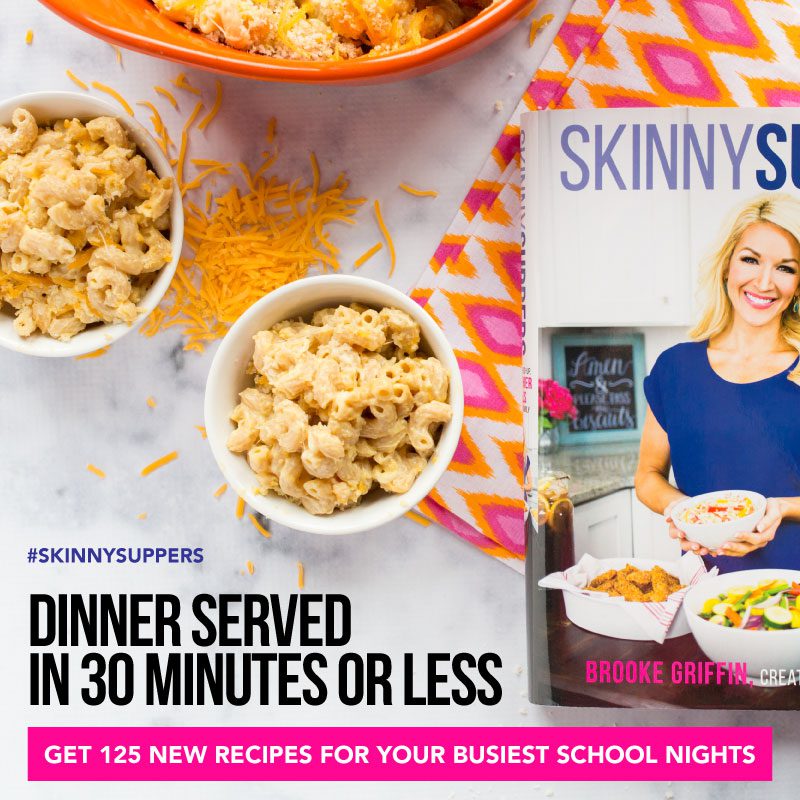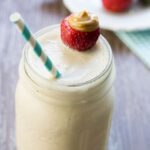 Print Recipe
PB & J Protein Smoothie
Take yourself back to your childhood with this sweet treat that packs a protein punch!
Servings: 1
Calories: 376kcal
Ingredients
1 scoop vanilla protein powder
1 tbsp natural peanut butter
1 tbsp strawberry preserves skinny swap sugar-free
3/4 cup whole milk skinny swap unsweetened almond milk
1 cup ice
Instructions
Blend all ingredients together in a blender until smooth.
Notes
*Nutrition Info Calculated using Skinny Swap Substitutions
Nutrition
Calories: 376kcal | Carbohydrates: 32g | Protein: 29g | Fat: 16g | Saturated Fat: 6g | Polyunsaturated Fat: 2g | Monounsaturated Fat: 5g | Cholesterol: 84mg | Sodium: 233mg | Potassium: 503mg | Fiber: 1g | Sugar: 22g | Vitamin A: 296IU | Vitamin C: 2mg | Calcium: 398mg | Iron: 0.4mg