Happy New Year! I hope everyone had a wonderful holiday. As I look ahead to the New Year (Hello 2021 and say goodbye to 2020), I'm making plans to share my family meal plans each week including 7 easy meal planning recipes to make for dinner.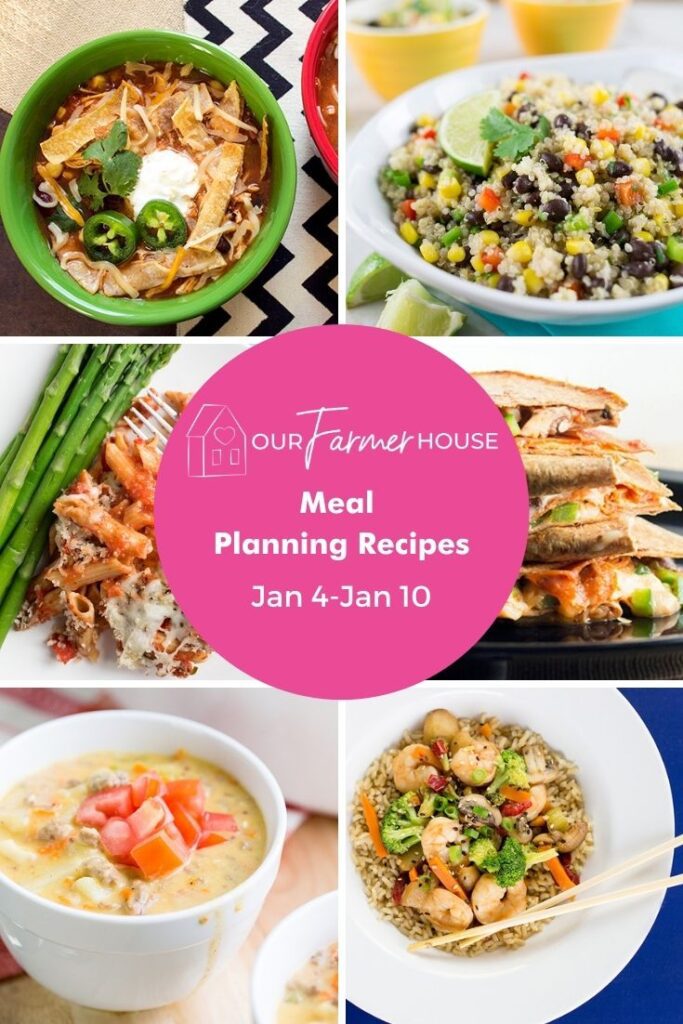 If there's one thing that I learned this past year, it's the importance of family and spending time with the people you love. I believe there's no better way to create memories and real conversation than around the dinner table.
But as a busy mom of three, I know it can sometimes be challenging and even stressful trying to plan out what you're cooking for dinner each week and putting together recipes. For this reason, I'm going to try and help make meal planning easy for you by sharing my weekly meal plans for dinner.
About my Meal Planning Recipes:
I try to meal plan at the start of each week, and I usually put together 7 meal planning dinner recipes for my family of 5, and I will sometimes add dessert, breakfast, and lunch recipes as bonus meals. I will also add suggested side dishes to the dinner recipes for added meal planning Inso.
Each week's meal plan will have the recipe links, photos, bonus recipes, and any additional notes that I include that might be helpful to your weekly meal planning.
Skinny Suppers Cookbook:
In 2016, I wrote a cookbook, "Skinny Suppers," and shared 125 lightened-up recipes. Many of you who follow me already have this cookbook, and you will find that I reference many of the recipes in the cookbook as part of my weekly meal plans.
If you don't have a copy of Skinny Suppers and would like to purchase it, you can order it here. It's a great cookbook filled with easy recipes that you and your family will love!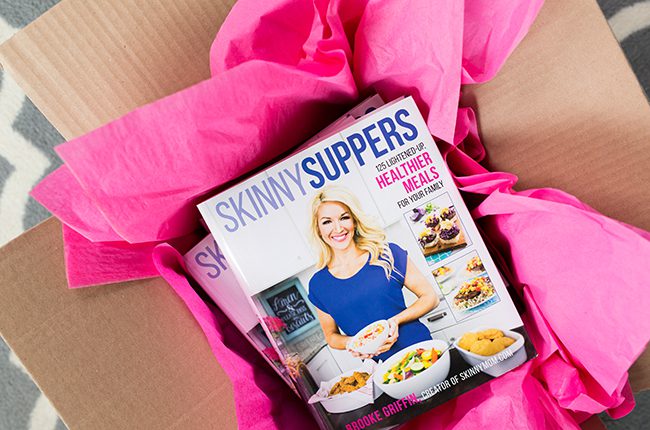 Our Farmer House Community:
Lastly, if you're on Facebook, join Our Farmer House Community, where I share recipes, cooking tips, and life updates. Plus, you can share recipes and photos with the group as well.
If you wish to get on our Sunday Email List, you can subscribe here, so you never miss a meal plan, recipe, or update.
Meal Planning Recipes Details:
All of the dinner recipes are designed to serve a family of 4-6 people. Many recipes will have enough leftovers for lunch the next day (my 17-year-old loves taking leftovers to school), or you can reheat for a second night's meal.
Feel free to switch out the dinner recipes and pick and choose your favorites. I do my best to try and come up with various family-friendly recipes, and I balance the meals out by alternating between different proteins, including beef, pork, chicken, and seafood.
My family doesn't eat many vegetarian recipes, but I do my best to add at least one vegetarian recipe to the weekly meal plan.
As for the bonus recipes, I try to add a few breakfast, lunch, and dessert recipes to the weekly meal plan to try and have as extras to prepare for your family. The suggested sides are listed alongside the main dinner recipe title and link.
If you see a recipe that does not have a link with the words "Skinny Suppers," this means the recipe is in my Skinny Suppers Cookbook. If you would like to purchase a copy, you can order here.
I hope these weekly meal plans inspire you and help you meal plan for dinner each week! If you have questions or recipe suggestions, please send me a message as I would love to hear from you.
XOXO,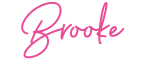 Monday
We are trying to get back into a healthy routine after the Holidays and I'm loading up on salads and soups this week.  For our first dinner back together as a family, I'm making Slow Cooker Chicken Tortilla Soup paired with a leafy green garden salad.
To save time, I'm making a batch of shredded chicken in the slow cooker on Monday and I'll portion the chicken out for tonight's dinner and for tomorrow's recipe.
How to Make Shredded Chicken in the Slow Cooker


Tuesday
It's usually Taco Tuesday at Our Farmer House but today I'm changing things up and making a Healthy Barbecue Chicken Salad with fresh fruit as a side dish.  This dish is easy to make with shredded chicken that you already have on hand or pick up a rotisserie chicken from the deli.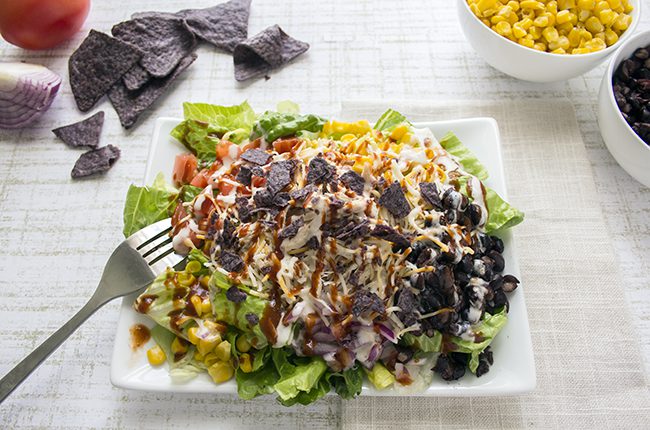 Wednesday
On the menu for tonight's dinner, I'm serving up a Healthy Chicken Parmesan Casserole.  This casserole is easy to make and only uses one dish, making clean up a breeze.  Try roasting or baking asparagus as a yummy side dish.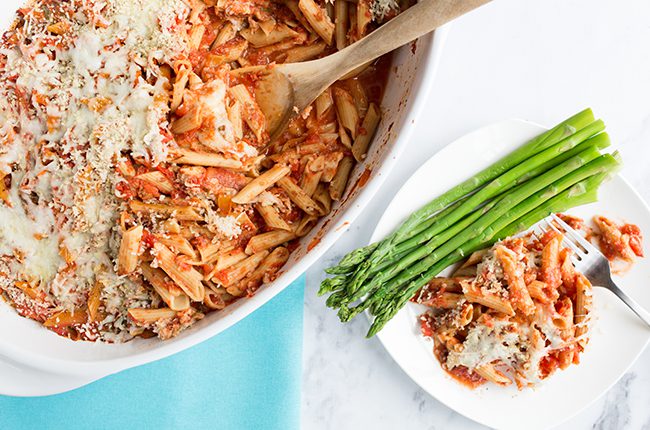 Thursday
Tonight, I'm keeping dinner easy with my recipe for Weeknight Vegetable Stir-Fry with Shrimp.  Feel free to substitute chicken in place of shrimp and double the sauce and veggies for extra fiber.  I serve this dish with whole-grain brown rice.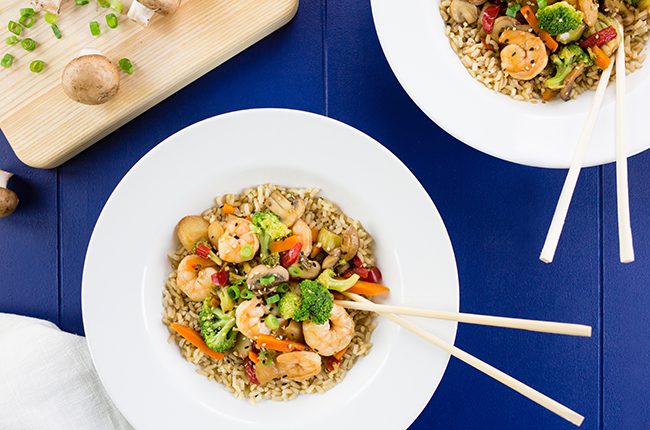 Friday
I love doing this recipe for Pepperoni Supreme Pizza Quesadillas, especially on the weekends!  You can change it up by adding ground beef, chicken, and a variety of veggies.  Feel free to make it your own for you and your family.
Saturday
Cold days in Cincinnati call for warm comfort soups like my recipe for a lightened-up Cheeseburger Soup.  I serve this alongside a leafy green garden salad and fresh bread for dipping.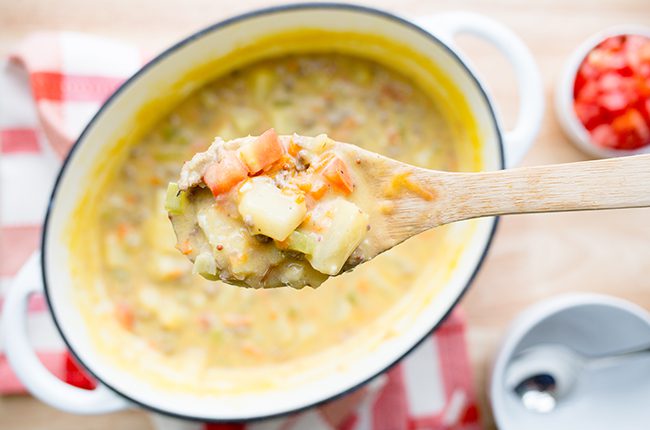 Sunday
Our Farmer House Sunday routine involves going to church together as a family followed by a big brunch or lunch at the house.  My parents usually stop by and sometimes it turns into a bigger family gathering with my sisters, brothers-in-law, and nephews.
This coming Sunday, January 10th, just happens to my birthday! So we are celebrating as a family.  I plan on putting a pork tenderloin in the slow cooker for barbecue and oven-baked ribs.  Both recipes can be found in my Skinny Suppers Cookbook:).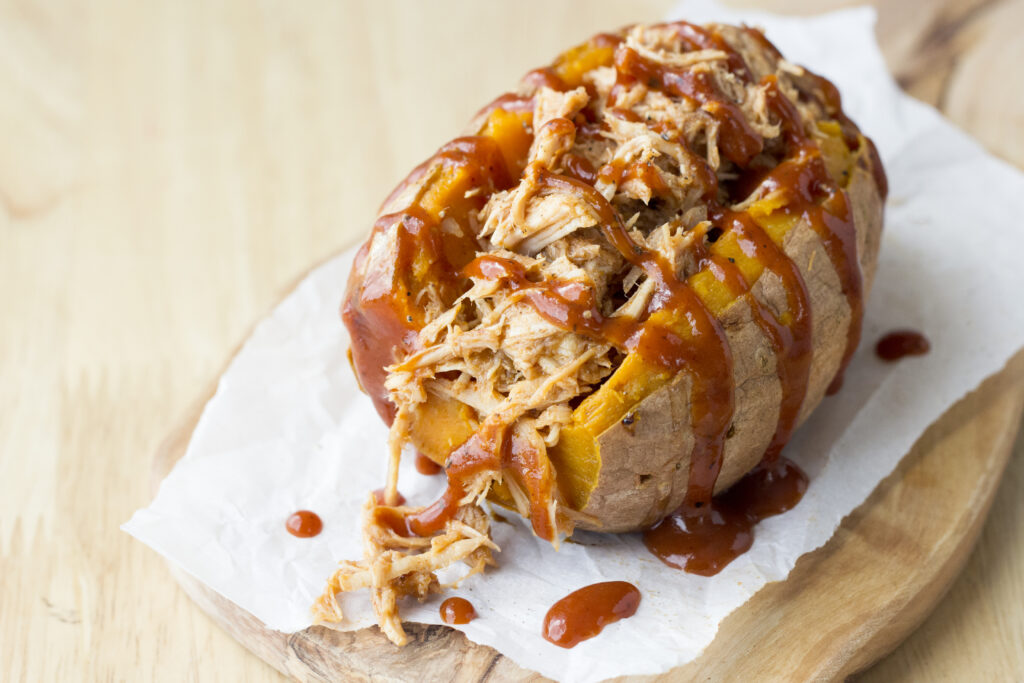 Kentucky Bourbon Fall Off the Bone Ribs 
Bonus Recipes:
Sweet Treat: This week  I'm making a new recipe for Daron's Favorite dessert, homemade chocolate chip cookies.  It was his birthday on January 3rd and we're splurging with vanilla ice cream and chocolate chip cookies.  Thank you Lindsay from Pinch of Yum for the recipe as I can't wait to try it!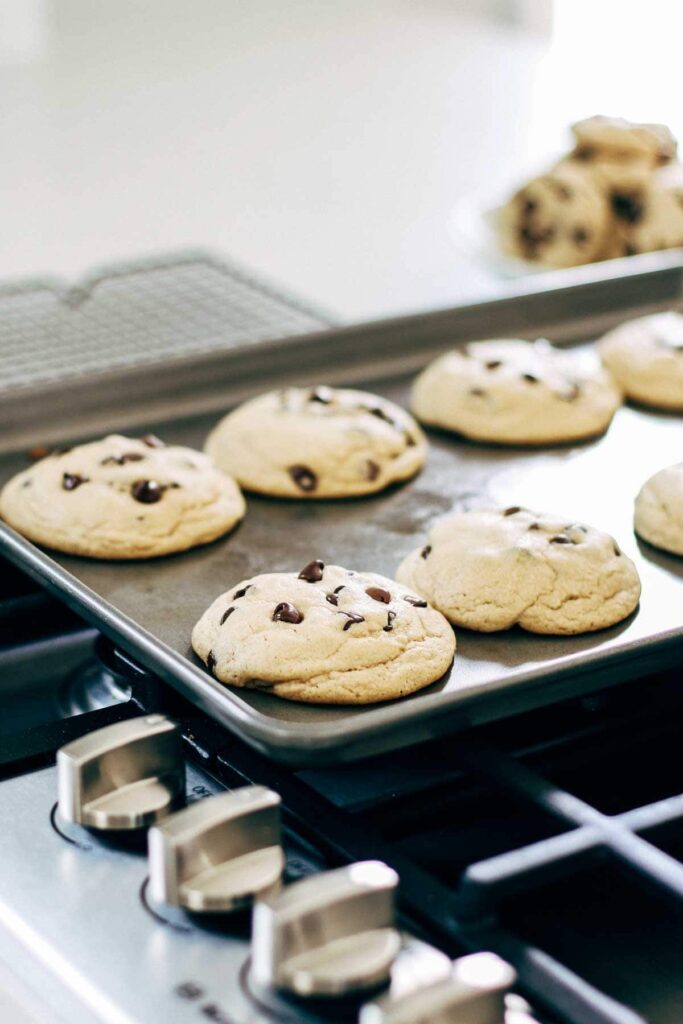 Protein Shake of the Week: Dreamsicle Orange Banana Protein Smoothie.  I'm all about getting back in shape this New Year!  One of the quickest ways I've found to drop extra pounds is by meal replacing one meal per day with a protein shake.  I use my favorite brand of protein powder by She Activates!  You can order here and for a limited time, it's on sale.
Pack and Go Recipe: Mexi Lime Quinoa Salad from Skinny Suppers.  This is one of my all-time favorite recipes! I like making a big batch of this at the beginning of the week as it makes a great snack or lunch option.  It's also a clean eating recipe and is loaded with fresh veggies and fiber.